What is Food Finance?
We understand the intricacies and needs of food finance for both small and large food companies that focus on customers, vendors and suppliers throughout the sector.
Food Finance
Our team has the ability to work across the spectrum in the food industry and are dedicated to structuring a food financing package that is tailored to your individual requirements. We work to provide a number of options depending on the asset, such as finance and operating leases, hire purchase, as well as funding for asset-backed mergers and acquisitions, including relocation and factory refurbishment. Our strength within the industry allows us to assist you to progress with your business.
Please note, we cannot finance perishable food stock.
Trade Finance Requirements
Your business is looking for £50k+ trade finance
 You want to import or export stock and have suppliers/ buyers
 Your business is creditworthy
 Your business trades non-perishable food stock
How the transaction works
When a business wants to trade internationally, the exporter would typically want to be paid up front by the importer. The bank would issue a Letter of Credit, which guarantees this payment to the exporter upon receipt of documentary proof that the goods have been shipped. This is then repaid once the importer has paid for the goods, which could be anything between 1-6 months later.
What is the SIC Code for Food Finance?
The SIC Code is 10 (Manufacture of Food Products)
Other SIC Codes that could also be used are:
10320   Manufacture of fruit and vegetable juice
10390   Other processing and preserving of fruit and vegetables
10410   Manufacture of oils and fats
10420   Manufacture of margarine and similar edible fats
10511    Liquid milk and cream production
10512   Butter and cheese production
10519   Manufacture of other milk products
10520  Manufacture of ice cream
10612   Manufacture of breakfast cereals and cereals-based food
10620  Manufacture of starches and starch products
10710   Manufacture of bread; manufacture of fresh pastry goods and cakes
10720  Manufacture of rusks and biscuits; manufacture of preserved pastry goods and cakes
10730  Manufacture of macaroni, noodles, couscous and similar farinaceous products
10810  Manufacture of sugar
10821  Manufacture of cocoa and chocolate confectionery
10822  Manufacture of sugar confectionery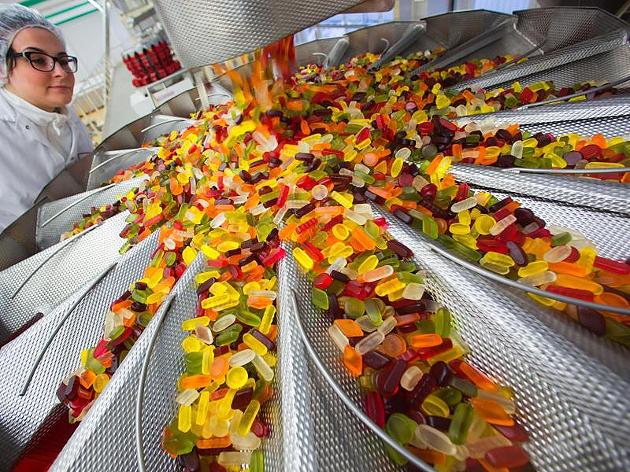 Case Study
Food Distribution Company, Manchester
A small company situated in Salford that distributes food to UK retail from US manufacturers was rapidly expanding. The client required a facility to expand their business and go into more retail chains; having confirmed orders that they could not finance. They were assisted with creating an import facility which has grown as the business expands.
Speak to our trade finance team
Benefits
 No security or personal guarantee required
 Food finance available even if the banks refuse finance
 Our partners get you the best rates on the market
 Fast turnaround – get food finance in 24 hours