What is Hardware and Software Finance?
We work with various types of companies in a number of industries who own or have the requirement to purchase technology related products. We assist in providing finance for these products or generating a financing package that meets a borrower's needs.
Hardware and Software Finance
Trade Finance Global has extensive expertise in various types and structures of finance and the clients we work with can be assured that we are well connected within this part of the market; knowing the right funder that is able to assist. Tech finance is not a standard asset class as valuation is very difficult. Knowing the worth of a specialised asset can prove very difficult and so an expert sometimes has to be appointed.
We work with funders who have a deep understanding of the tech market and can look at a situation in a very specialized way that is not usually available when working with mainstream lenders. It is important to both understand the client and the asset, with the aim of structuring a solution that is appropriate to the needs of the business.
Hardware, Software and Service finance includes:
Hardware:
Smart phones, VOIP terminals
Laptops, servers and desktops
PDAs, Routers, Switches, UPS
Digital cameras, LCD displays/signage
Scanners, monitors and printers
Epos, Tablets
Routers, Switches, UPS
LCD, Digital Cameras, displays/signage, interactive boards
Cabling
Software:
All software types, which include:
Term
Perpetual
Subscription which includes variable payment
Specialist providers of software
Hosted
Services:
A hundred percent service only agreements including the following:
Support contracts
Managed service contracts
Installations, training and consultancy
Designing of websites
E-commerce focused platforms
Finance Requirements
You are looking for a tech finance facility
 You have an established company
 The company is creditworthy
How the transaction works
When a company works with technology, it is sometimes hard to put a value on the underlying product that they are working with – this is always hardware.
There are times in the life-cycle of a business where it would be suitable to release cash against assets. Technology products are by their very nature difficult to derive a value from and funders have historically struggled with value. Specialists in this sector can now provide clarity in a previously opaque market
What is the SIC Code for Technology Finance ?
The SIC Code is 46510(Wholesale of computers, computer peripheral equipment and software)
Other SIC Codes that could also be used are:
62020 Information technology consultancy activities
62090 Other information technology service activities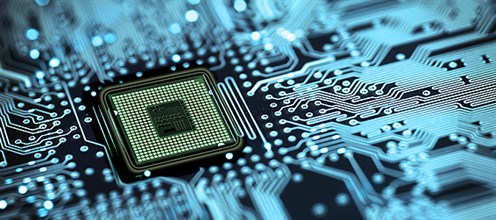 Case Study
Professional Services, Cambridge
The company were expanding and wanted to buy some heavy-duty technology systems. A standard financier would not fund the product and so they turned to a specialist who was able to structure a facility to suit their needs. This allowed growth, which did not create a hugely negative impact on the business. This also allowed employees to feel valued and be working with the most up to date technology systems, so that they could quickly and efficiently carry out their roles.
Speak to our trade finance team
Benefits of tech finance
 Various structured debt finance facilities available even if the banks may have refused
 Our partners get you competitive market rates
 Fast turnaround – get finance in less than 24 hours