Container shipping has been around for over 50 years, and it's standardisation started shortly after, led by the International Organization for Standardization (ISO).
By keeping sizes to a particular standard, they can be used across numerous means of transport: rail, ship and road.
6 Types of Shipping Containers:
Dry storage containers
These are the standard previously mentioned shipping containers, which are used to ship dry materials. They are normally 10ft, 20ft, or 40ft in length.
Flat rack containers
These contain collapsible sides that fold. They are ideal for shipping boats, equipment, and cars.
Open side containers
On this style, the doors to the containers can be opened completely on the side, which allows for wider loading of materials. This structure makes them ideal for shipping vegetables.
Open top containers
As per the title, these containers have no roof, which enables goods of any height to be shipped. This makes them ideal for items such as logs or machinery
Refrigerated containers
These are containers that are refrigerated. they are ideal for food stock or pharmaceutical goods
Tanks
These are designed to retain liquids (including fuels)
How freight is shipped in containers
There are two types of container packing, Full Container Load (FCL) and Less-than-container Load (LCL), or break bulk shipments.
For those looking to import a small quantity of goods that might not require a full container's worth of stock, it might be worth considering a Less-than-container load shipment, where a shipping broker or freight forwarder combines your supplier's goods with others in order to make a full shipment. The unit cost per kg is more than that of a full container load, but the total delivery cost will be less. We've put together a comparison of FCL and LCL shipments here.
The packaging used inside containers to transport in and out of containers either consists of pallets (or skids), which are often wooden or plastic supports for the load, often shrink wrapped, slip sheets made of plastic, or crates.
How much does it cost to ship a container?
The cost for shipping a container can vary greatly and there is no typical price. However, pricing does tend to depend on the size of the container being shipped and how far it has to go. In general, the bigger the container and the further the destination, the bigger the price tag.
20ft container shipping cost
The cost of a shipping a 20ft container can vary dramatically based on the origin and destination. For example, a 20ft container being shipped from New York to Hamburg would generally cost around $1700. That same 20ft container being shipped from New York to Vancouver will cost closer to $4500
40ft container shipping cost
40ft containers are slightly more expensive to ship than 20ft containers. To ship a 40ft container from New York to Hamburg would cost around $2150. A 40ft container from New York to Vancouver would run nearly $6000
Pricing is one of the most important factors of shipping goods, but it's important to clearly understand the responsibility of the consignee (shipper/ buyer) and the distributor or seller.
The shipment of goods and responsibilities are clearly defined by incoterms – and there are about 13 different terms (which you can learn more about here).
Shipping container documentation
The two most important forms of documentation for shipping (and often quotes given by a freight forwarder) are the Bill of Lading (essentially the shipping contract), and the Freight Bill (the invoice for the cost of shipping the goods from A to B).
In short, the buyer can arrange for their own freight agent and delivery, or deliver using the sellers freight forwarder (possibly incurring some form of mark up or cost).
Generally speaking, suppliers will give a quote for an ExWorks or Free on Board transport service when delivering goods.
More Information: What are reefer containers?
Shipping insights
Video: Emma Maersk
Want to find out more? We found this mini documentary on Emma Maersk, one of the most popular and biggest cargo ships very interesting!
What are the steps of container shipping?
Order placed
A client will place an order with a manufacturer and work with a freight forwarder to arrange for transport from the manufacturer's location to their own. Depending on where these locations are, shipping containers will likely be needed.
Truck loaded
For the vast majority of manufacturers, the best access to their facility is by road, meaning that the goods will need to be loaded onto a truck and driven to either their destination or the nearest port.
Ship loaded
Typically, the freight forwarder will be responsible for finding the best route from point A to point B. This could be the most economical or it could be the fastest. Either way, the next step in the journey of a container ship is usually to be loaded onto a vessel that will carry it to the destination country.
Transport
This part is pretty simple – the vessel carries the goods from the first port and makes its way to the second. Along the way, the captain or another person from the shipping line will need to provide data to the government in the destination country about the ship and its cargo.
Arrived
As soon as the container vessel is cleared to enter the port, it docks at a berth next to large cranes that will unload the cargo containers.
Containers offloaded
Dockworkers – sometimes as many as 100 per vessel – arrive at the port to work on the ship. Personnel such as crane operators, lashers, clerks, and cargo equipment operators fall under this category.
Customs clearance
After carefully analyzing the documentation for each container, customs officials may select certain containers for further inspection.
Pickup
After the container has been cleared by customs, it is loaded onto a special truck trailer or chassis so it can be transported to the distribution centre. If the destination is far from the port, containers are often transported by train.
Final Delivery
Next, it is picked up from the port by a truck and transported to a distribution centre near the port, where the container is opened and individual order packets are separated and prepared for shipping. From this point, it is usually only a few days before the original client received their order.
Get in Touch
Trade Finance Global has a network of freight forwarders, freight experts and shipping / logistics partners that can help you get your goods from A to B.
Get in touch with our Freight Forwarding networking team here.
Testimonials
A footwear manufacturer needed to initially use a break bulk service to import sample footwear from numerous suppliers in China, before deciding on a preferred supplier to continuously manufacture and ship footwear for distribution in Eastern Europe. TFG had to work with its freight forwarding network to facilitate this, and use economies of scale to ensure reliable shipments to its warehousing hub. – James B, Footwear Manufacturer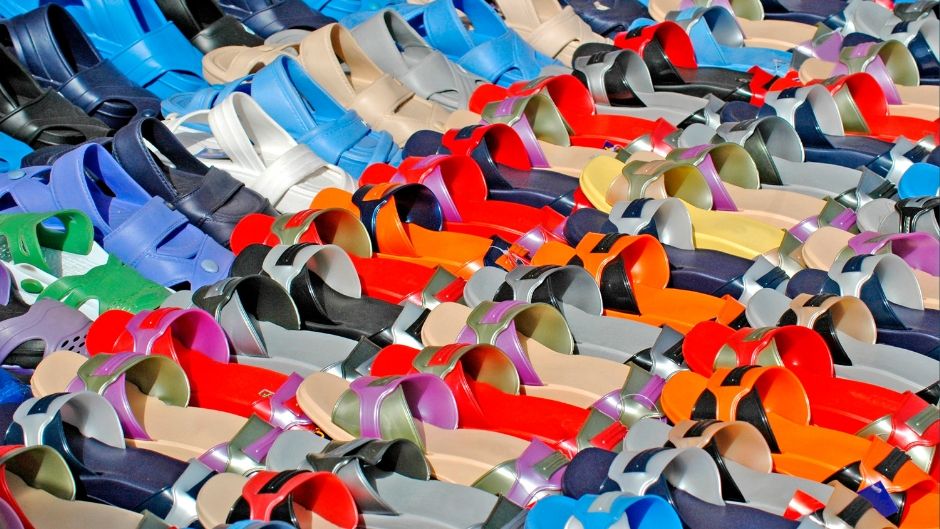 Case Study
Footwear Distributor
TFG successfully structured an FX and trade finance facility, as well as working with it's freight forwarding brokers to help us move stock globally and ensure our warehousing operations were timely.