What is Retail Stock Finance?
Our specialist team can assist in providing a stock finance solution for retailers. This will release capital from the inventory that would be kept in stock, finished goods or work in progress.
Retail Stock Finance
The way this will usually work is where a lender will purchase stock that you hold at a reduced price after a stock valuation has been carried out. You will provide the financier with frequent stock listings prior to agreeing on future funding levels.
Products financed
Key retail stock we finance
Bags
Jewellery
Electronic equipment
Bicycles
Art
Toys
Trade Finance Requirements
 Your business is looking for £50k+ trade finance
 You want to raise retail finance against stock/ buyers
 Your business is creditworthy
How the transaction works
When a customer wants to raise finance against stock, we will assist in creating a tailor-made financing solution at the best rate that is based on your individual circumstances. This is then repaid over time.
What is the SIC Code for Retail Stock Finance?
The SIC Code for is SIC G-47-50 (Wholesale and Retail Trade)
Other SIC Codes that could also be used are:
47510 Retail sale of textiles in specialised stores
47520 Retail sale of hardware, paints and glass in specialised stores
47530 Retail sale of carpets, rugs, wall and floor coverings in specialised stores
47540 Retail sale of electrical household appliances in specialised stores
47591 Retail sale of musical instruments and scores
47599 Retail of furniture, lighting, and similar (not musical instruments or scores) in specialised store
47610 Retail sale of books in specialised stores
47620 Retail sale of newspapers and stationery in specialised stores
47630 Retail sale of music and video recordings in specialised stores
47640 Retail sale of sports goods, fishing gear, camping goods, boats and bicycles
47650 Retail sale of games and toys in specialised stores
47710 Retail sale of clothing in specialised stores
47721 Retail sale of footwear in specialised stores
47722 Retail sale of leather goods in specialised stores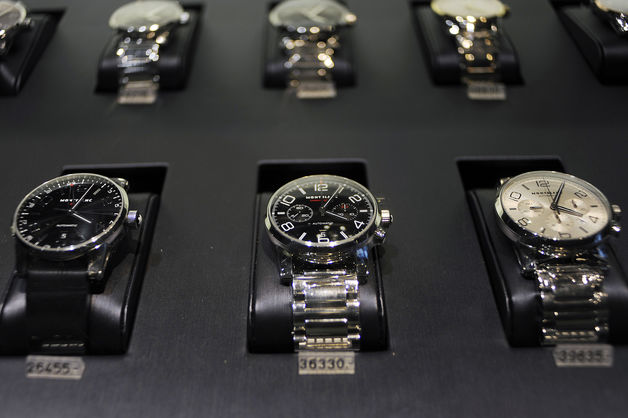 Case Study
Watch Dealership
A company with a couple of retail outlets in Somerset that sells watches to customers in both the UK and internationally. The client wanted financing to be raised against the products they held. Trade Finance Global assisted with creating a finance solution for the clients and will help in providing further support as the business expands.
Speak to our trade finance team
Benefits
 No security or personal guarantee required
 Retail stock finance available even if the banks refuse finance
 Our partners find you solutions to increase trade
 Fast turnaround – get retail stock finance in 24 hours