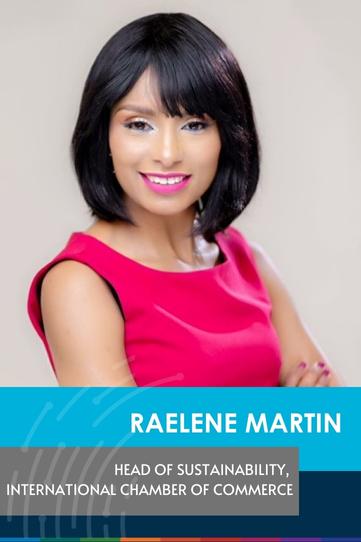 Women in trade, treasury and payments – sustainability & esg
What does embracing equity mean to you, and how do you embrace that in your life and career?
For me, embracing equity means embracing all our differences as individuals in society and recognising the value that diversity brings to society as a whole; but also ensuring that those differences do not lead to marginalisation of any form — being truly inclusive. And this has to start with me. On a daily basis I need to switch on my personal radar for any unconscious bias that may affect my decisions or the way I interact with people – and make a deliberate effort to counter and overcome these. This holds true for my personal life as well as my career – trying to lead by example in my daily interactions with people, so my children are instilled with the same values, and in the workplace, ensuring that, where possible, I give equal and fair opportunity to those within my sphere. Embracing equity is a daily action that has ripple effects in society.
Many studies have shown that women in power support greater climate action. Will supporting women in the workplace have an impact on sustainability initiatives as well?
Christiana Figueres and Patricia Espinosa former Executive Secretaries of UNFCCC, as well as Inger Andersen, Executive Director of UNEP, are inspiring examples of women who support and advocate for greater climate and environmental action; and underscore the crucial role of women in tackling the climate crisis. In the workplace, it is essential to have women at the table in key decision-making roles. At ICC, the Chair of the Executive Board, Maria Fernanda Garza, has been instrumental in ensuring that accelerating sustainability and climate action is a core pillar of ICC's strategy to guide our work. Sandra Hanni, our Global Policy Lead for Climate, is appointed as the focal point for business and industry at UNFCCC and plays a central role in conveying business perspectives to the climate negotiations. More and more women are at the heart of sustainability initiatives, championing action and bringing solutions at ground level that are impactful in effecting change. This is exactly what we need.
Who is a woman that inspired you in your life and career?
Whilst there are many inspiring women forging the way ahead for collective, global action in various international forums, I would like to bring it closer to home in recognising one woman who has truly inspired me in my personal life and career – my sister. I may be biased, but positively so, as I believe she has had a more direct influence and impact in my day-to-day life. She is one of the most resilient women I know, who embodies a magnanimous spirit and passion like no other. She has withstood adversity on all fronts, and yet she rises and shines. She has shown that she can, where the world has told her she cannot, defying all odds against her; and finding that delicate balance many women strive for – being a nurturing care-giver to her family as well as a force to be reckoned with in her career, where she has garnered respect and honour.
---
Sustainability Category
Allison Boulton, Aslin Canada Trading
Audrey Caulliez-Louis, CCC Training Ltd
Kristin Parello-Plesner, Danske Bank
Famke Schaap, Hyacint Consult
Valerie Picard, International Chamber of Commerce
Rebecca Harding, Rebeccanomics
Maria Mogilnaya, SupplierPlus
---
Allison Boulton, Aslin Canada Trading
What does embrace equity mean to you?
To me, embracing equity means working to remove barriers and proactively supporting equal opportunities and widening a path for equal access to resources. It means sharing knowledge, taking time to patiently understand differences, and working towards stable, reliable, diverse relationships.
By embracing equity, we encourage diversity – bringing new perspectives, new ideas, and elevating important voices – making global trade truly global.
Working in the international trade industry with international partners can bring the collateral benefit of true understanding of many parts of the world and increasing comfort with cultures and communities that are different from our own. International trade that embraces equity is part of the path to a more peaceful world.
---
Audrey Caulliez-Louis, CCC Training Ltd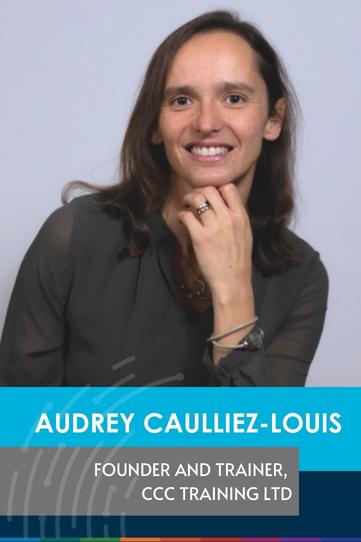 What does embrace equity mean to you?
EmbraceEquity means fair inclusion, respect and empowerment of every single individual in the society. It means everyone feels supported with empathy, benevolence and skills to reach their best potential in the workplace, in communities and life in general. Differences and complementarity make people and organisations tackle challenges, thrive and progress in a more sustainable manner, adding everyone's perspective.
As the Trade, ECA and Project Finance industries embrace equity, the financial markets will also shift to supporting more sustainable supply chains and projects that truly benefit local communities, while protecting the planet. The financial markets need to strongly support a consistent ESG-focussed approach to challenge and inspire the key players and clients in the Trade industry.
I am proud to have been a small part of the jigsaw so far, adding that gender-lens touch, by delivering workshops on financing sustainable projects for the energy transition and social infrastructure with CCC Training, acting as a consultant to support their financial structuring with MayCap Advisors and building some catalytic financial tools with ImpactA Global, to get them funded in the emerging markets, where increasing gender balance unlocks amazing achievements.
---
Kristin Parello-Plesner, Danske Bank
What does embrace equity mean to you?
Embracing equality means ensuring that all employees are provided with equal opportunities and terms. This means taking all necessary steps to increasingly focus on building and fostering a culture of inclusion and using diversity as an indicator for trends, progress, and opportunities. In addition, from a diversity perspective, companies need to remain focused on the gender composition in the recruitment and selection processes, the performance management process and KPIs, and when preparing the pipeline of talents and successors for key positions. Investing in talent development includes the notion of the importance of diversifying our pipeline, offering training to increase awareness around unconscious bias and remaining committed to drive learning and openness across the organisation. As a leader, you should strive to be open to practice and learn to be better every day. Let's all pave the way for women to have the opportunity to release their full potential and get proper recognition for their work.
---
Famke Schaap, Hyacint Consult
What does embrace equity mean to you?
In a context of interconnected supply chains, where cobalt travels from mines to processing companies and ends up into our EV batteries or smartphones, we need to recognise the valuable role of each step, each person involved in the making of this product. Embracing equity in global trade, for me, is about recognising that there remain strong imbalances in our global trading environment that need to be addressed for outcomes that support sustainable development. From fair wages for miners and farmers at community level, to human rights and environment risk and impact, to inclusive dialogue with stakeholders that are active in our supply chain.
---
Valerie Picard, International Chamber of Commerce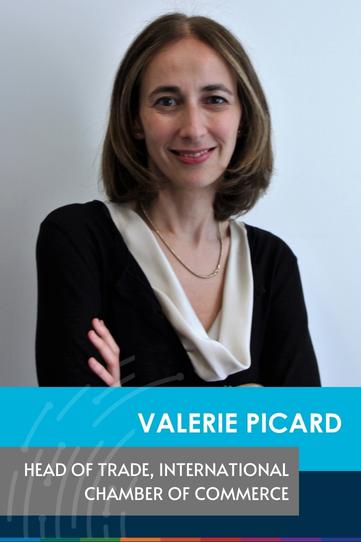 What does embrace equity mean to you?
Embracing equity starts with embracing a departure from the status quo. This encourages people in positions of power to take the first step by tackling the unconscious biases preventing so many women from accessing opportunity and reaching their true potential. This is crucial at every level of every organisation in every country. It is not just a corporate issue. Small businesses make up around 65% of global employment, so ensuring equity across all types of businesses – from small family-owned enterprises to global multinationals – can unleash untapped productivity and innovation, thereby driving global economic growth. To get there, businesses must adopt concrete, inclusive workplace policies such as structured mentoring and clear criteria for performance reviews. And leveling the playing field for women doesn't just benefit women – it benefits everyone.
---
Rebecca Harding, Rebeccanomics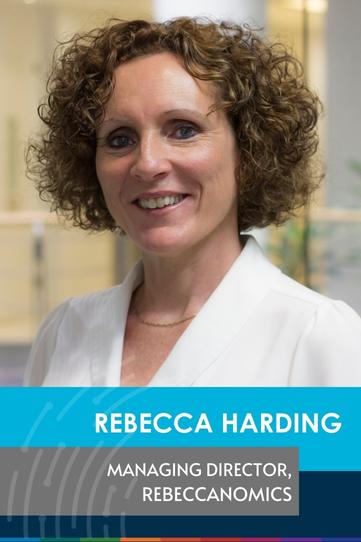 What does embrace equity mean to you?
#EmbraceEquity is not a statement about gender identity or gender equality. Rather, it is a commitment to equality of opportunity irrespective of socio-economic background, race, sexual orientation, nationality, gender, or age. We are all human beings, and the pressures from geopolitics, climate change, and vast inequality globally are too substantial for us to focus on our differences as people. Everyone has a talent waiting to come out – #EmbraceEquity is the platform to do just that.
The sad fact is that within international trade, treasury and payments minority groups are still under-represented. Is this because the sector does not #EmbraceEquity?
There are acknowledged barriers to entry and, indeed, barriers to integration and success, but, although these are important, they are not specific to the sector. I am privileged to have been supported by an industry over the last 15 years that has celebrated my successes, helped me realise my own learning opportunities, and picked me up when I've been at my lowest. This is not to say that I have not worked to earn that trust, I have. But if that is not #EmbracingEquity, then I don't know what is.
---
Maria Mogilnaya, SupplierPlus
What does embrace equity mean to you?
Having grown up in the former USSR with its gender equality and widespread International Women's Day's celebrations, I have always scored high on egalitarian scales in surveys and personality tests. For me, to embrace equity means to create an inclusive world. While I cannot create a world free of bias, stereotypes and discrimination on my own, I can do this in my personal and professional life. And if we all do our bit, collectively we can achieve a fair and equal world!
At work, I embrace and celebrate differences in (and with) people around me. I strive to create an inclusive work environment for my direct reports and other colleagues. I do this, because when we allow inclusion and diversity into our lives, we start to embrace equity. An inclusive workplace is an equitable workplace!
And do not take my word for it: the research has shown that inclusive and diverse workplaces result in increased innovation and better decision-making. That is, in addition to happier (and more engaged) employees. What is not to like?
---