Women in trade, treasury and payments – African trade
Sponsored by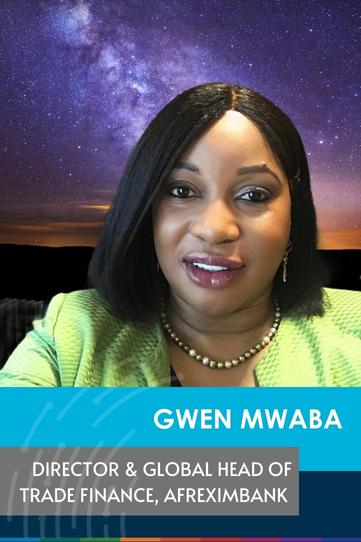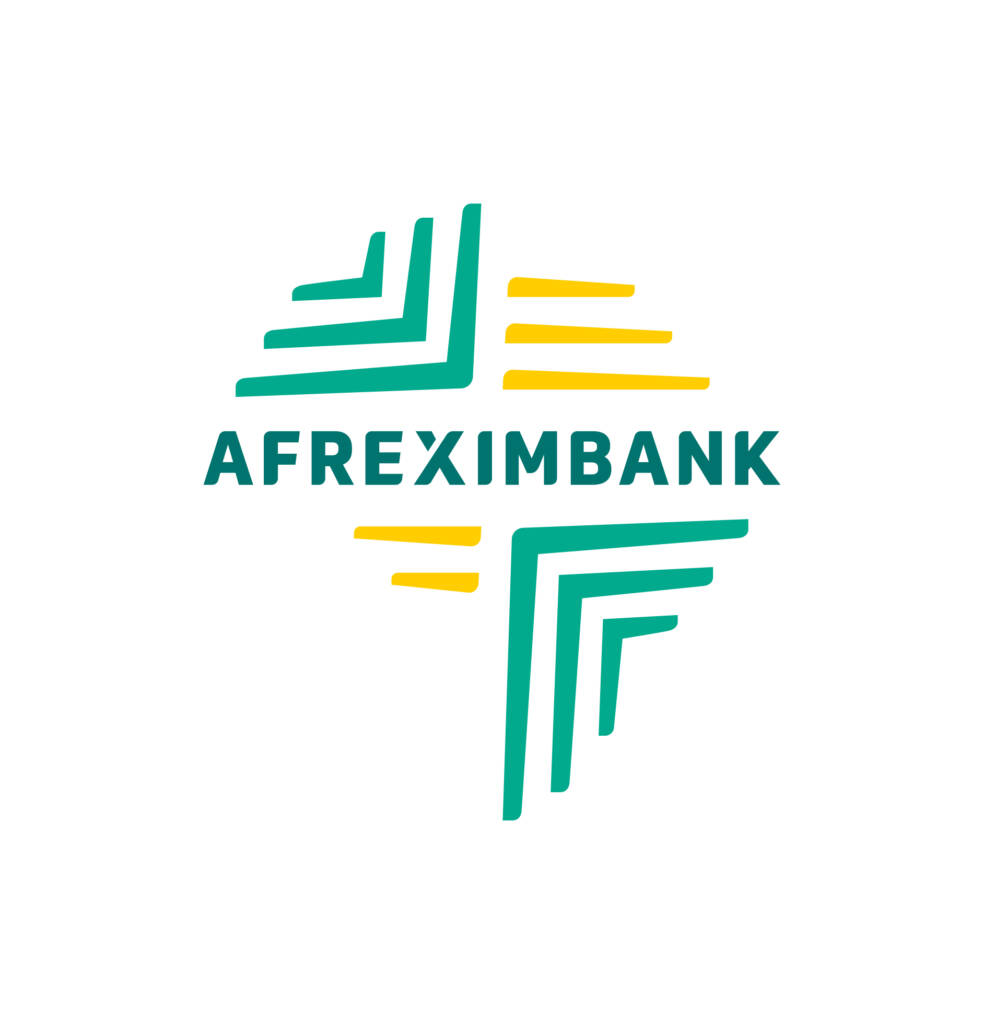 As a leader in international trade, what was the biggest challenge you had to overcome to get to your position?
The biggest challenge I have had to overcome is probably raising children and holding down a career. This meant juggling a lot of competing priorities at the same time and trying my best not to allow one or the other to suffer.
In your opinion, what is the best way to elevate women in the workplace?
The best way to elevate women in the workplace is to give them equal opportunities so they can prove themselves. We should not overlook them simply because they are women. A woman's star abilities and resilience will shine through if given the opportunity to thrive.
How can men in executive positions better support women in their career progression?
Men in executive positions should always judge women based on their abilities and skills and not allow bias to influence their decisions. Men in executive positions should instead make a deliberate effort to understand the challenges that women face in order to find ways to better support women so that their careers do not lag behind male colleagues simply because the woman has other family responsibilities like raising young children for example.
What does #EmbraceEquity mean to you?
For me, EmbraceEquity means we should celebrate and encourage diversity in all forms and support one another, in spite of all our differences, so that we can all achieve success.
---
African Trade Category
Michelle Knowles, Absa Group
Kanayo Awani, Afreximbank
Lucy Machel, African Trade Insurance
Mbini Kutta, Kutta Consulting
Oye Odutola, MVX
Anne Wambui Gaitha, Regal Africa Group
Deborah Omada Apochi, Shield of Women Limited
Adetutu Talabi, Sidebrief Africa
Elvire Tientcheu Happi, Société Générale Sénégal
---
Michelle Knowles, Absa Group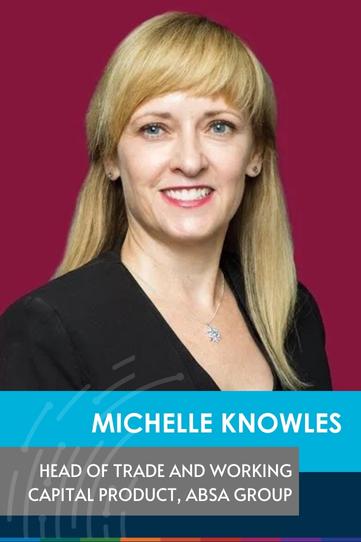 What does embrace equity mean to you?
#EmbraceEquity is about creating societies and organisations that embrace inclusivity, where differences are valued, everyone has the same rights, and the benefit of diversity is not only acknowledged but celebrated. It is respecting one another and accepting that every voice is important- that diversity drives innovation and growth.
Equity is about everyone feeling that they have a seat at the table, that their input is valued and that we continuously address the unconscious bias that influences how we think and feel. Achieving this cannot be the responsibility of women alone, we all need to think about the role we play in creating an inclusive environment. This is how it becomes entrenched in our DNA.
I have been privileged to work with great leaders—women and men—who value the importance of diversity and have been vocal ambassadors for driving equity in the organisation however, there is a lot more we need to do. We need all leaders to actively participate in creating the right culture in organisations where women can thrive.
---
Kanayo Awani, Intra African Trade Bank
What does embrace equity mean to you?
As the first and only female executive in my organisation, embracing gender equity means being accessible and available to provide mentoring and coaching to younger female staff.
In today's global society, I realise that cultural norms can affect how young women relate and respond in the workplace.
Accepting people with different religious and cultural backgrounds and aiming to get the best out of them so they can dare to dream and dare to achieve more.
I try to serve as a role model, encouraging women to build capacity, pursue self-development and be effective such that they can compete, positioning them for opportunities as they come
---
Lucy Machel, African Trade Insurance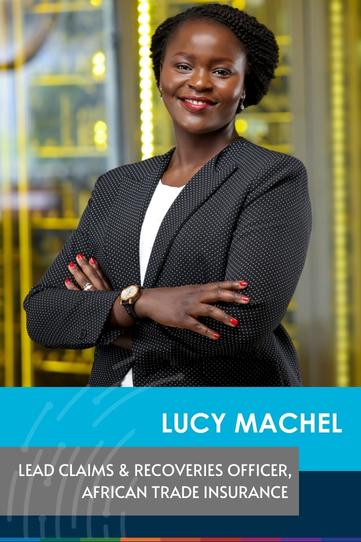 What does embrace equity mean to you?
#EmbracingEquity means forging the socio-economic, cultural, political and professional advancement of women by honestly identifying inequities that exist in all spheres and for women of all walks, acknowledging their existence and that their existence curtail progress not just for the afflicted but for families, businesses, organisations, countries, economies and the world at large, collaboratively designing sustainable solutions to address them and taking deliberate action to implement these solutions. It also means cultivating the right mindset to ensure fair treatment and access to opportunities for all.
---
Mbini Kutta, Kutta Consulting
What does embrace equity mean to you?
South Africa is the most unequal country in the world. As a black South African woman, born and raised in the rural south, I have experienced various forms of injustice. Repairing the damage imposed by direct and indirect discrimination is an ongoing battle.
To me #EmbraceEquity means advocating for the marginalised groups and providing them with tools that afford meaningful access. As a manager, I reached out and mentored a colleague who struggled to access the opportunities because of their background, and as a business person, I continuously empower those who are on the receiving end of economic and social injustice.
#EmbraceEquity means a commitment to stand against injustice, even if it means standing alone.
---
Oye Odutola, MVX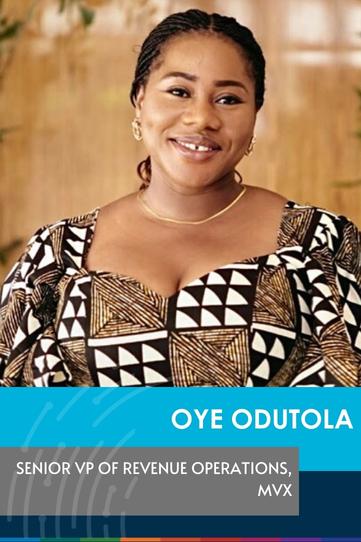 What does embrace equity mean to you?
Equity is about recognising that when it comes to men and women, opportunities for the two don't always look the same and one-size fits all solutions may not work to address gender imbalances in industry.
Equal opportunity for all is not always equal opportunity for women and therefore it's important to move away from conventional solutions and instead develop career growth initiatives specifically with women in mind. Technology has made it easier to bring more women actively into the workplace with online education and remote work that allows women to play multiple roles at the same time while still showing up professionally.
I believe that #EmbracingEquity is about recognising that developing these focused initiatives is not a sign that women are less than or less capable but rather an acceptance of the fact that industries were built with men in mind and now the appropriate adjustments must be made to create workplaces that are fit for purpose in a more developed world.
The right incentives ensure that women can show up as their best, most authentic selves and self-actualise. And of course, any industry that helps women succeed will always reap the benefits where it matters.
---
Anne Wambui Gaitha, Regal Africa Group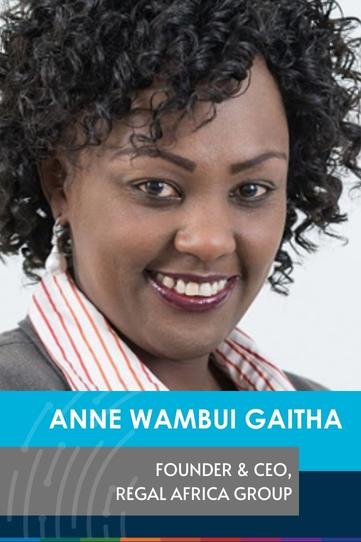 What does embrace equity mean to you?
Embrace equity means that we all have to accept, practice and promote being just and fair to all. This means that we embrace diversity and inclusion in all organisations and especially in trade and investments, which leads to economic development and community transformation.
At the Regal Africa "Centre For International Trade"; we focus on ensuring that women are not left behind when opportunities to participate in Intra Africa Trade and Global Trade happen; this means ensuring inclusion in access to markets and access to affordable trade finance. Most women find themselves in small businesses and yet they have the capacity to participate in larger market opportunities, embracing equity will ensure that women get the same opportunities as men to thrive globally.
We need all people regardless of gender, to strive to embrace equity by giving equal opportunity to all and ensuring an inclusive world. #EmbraceEquity and together we will THRIVE.
---
Deborah Omada Apochi, Shield of Women Limited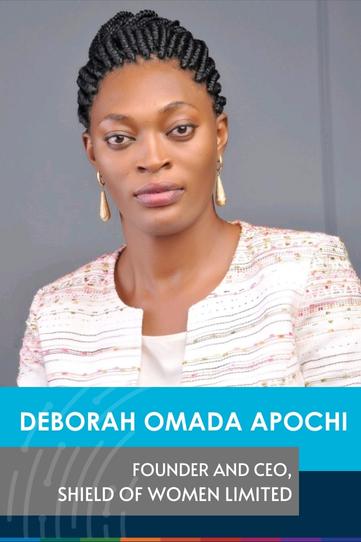 A focus on gender equity needs to be part of every human and society's DNA.
Imagine an equitable planet promoting love and oneness across organizations and geographic boundaries.
Equity paves the way for an inclusive world devoid of discrimination. We embrace equity to forge harmony, unity, and to help drive success for all. Equality is the goal, and equity is the means to get there.
Through the process of equity, we can reach equality.
---
Adetutu Talabi, Sidebrief Africa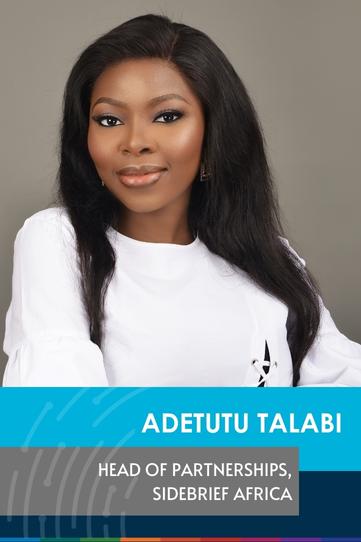 What does embrace equity mean to you?
Embracing equity is about treating everyone justly according to their circumstances. Equity recognises that each person has different circumstances and allocates the exact resources and opportunities needed to create a level playing field and reach an equal outcome. For me, this means that women are given the support, resources and opportunities needed to thrive in different endeavours that they are involved in.
Embracing equity also involves dropping bias, hate, and discrimination and truly creating a society for everyone to thrive, because the truth is that we achieve more when we give room for diversity and inclusion. According to the Center for Creative Leadership, including women leads to better results, some instances are listed below:
Fortune 500 companies with the highest representation of women on boards financially outperform companies with the lowest representation of women on boards.
Gender-diverse teams have higher sales and profits compared to male-dominated teams.
Gender-diverse business units have higher average revenue than less diverse business units.
In recent years, a lot has been done to provide a level playing field for women. By giving us the support that we need to contribute our quota to world change and development, it is hoped that this momentum will be sustained and the world will truly embrace equity, especially as it concerns women.
---
Elvire Tientcheu Happi, Société Générale Sénégal
What does embrace equity mean to you?
For me #EmbraceEquity is more than a topic or a theme. It is a culture that must be adopted around the world in our day-to-day businesses.
When we talk about trade, it immediately implies a partnership between two or more partners either in the same country or abroad. So, our gender does not define neither who we are nor how valuable our actions are. I believe people are defined by their vision, their thoughts, their motivation, everything that they do to positively impact their environment. Therefore, equity should be promoted more when looking for business partners as a company or when financing a project as a financial institution.
From a trade perspective, business opportunities should be about people's capabilities or abilities to challenge themselves in terms of solutions providing and innovative ideas. For instance, I am truly happy to be part of a company that pushes forward and supports great initiatives or projects led by youth or women.
Dr. Naheed Desani sums it up best. He said, ""Equality is giving everyone a shoe. Equity is giving everyone a shoe that fits."
---