Women in trade, treasury and payments – payments and treasury
Sponsored by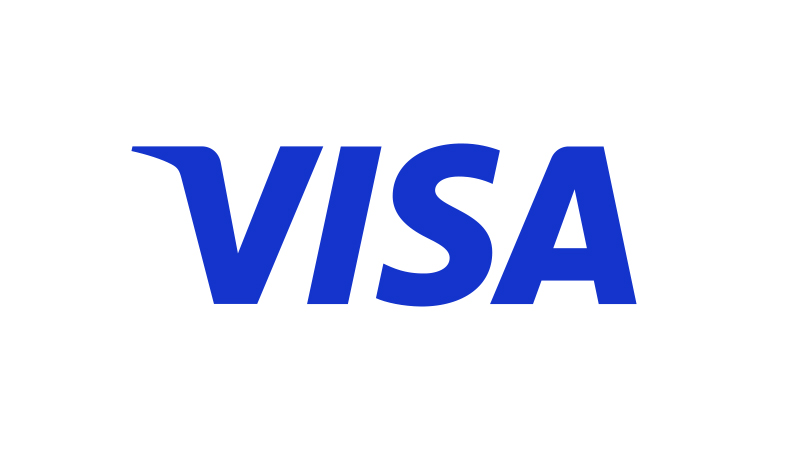 Payments and Treasury Category
Helen Jones, Visa
Isabelle Bouille, BNY Mellon
Mona Mroue, BNY Mellon
Jenny Alexandrou, Finastra
Derryn Faure, Investec
Maya Demeke, PwC Canada
Sepideh Malekpour, Surecomp
---
Isabelle Bouille, BNY Mellon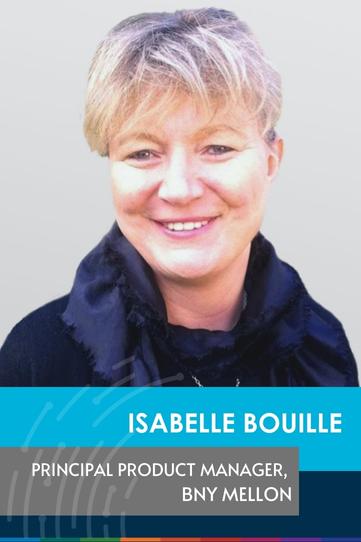 What does embrace equity mean to you?
Throughout my career, I have always been amazed by how different people are. From natural talent to personality traits to life perspectives, I have always appreciated how the things that make us different make us stronger as a team.
I thank my parents for instilling in me 3 pillars which have guided me to embrace equity before it was a hashtag:
1. Respect: Respecting all creatures, great and small, sits alongside respecting everyone's work and points of view, giving credit where credit is due, and realising how important it is to acknowledge small and big contributions as well as team victories.
2. Empathy: Putting myself in other people's shoes is my life motto. Rather than judging people for their weaknesses, we need to actively listen and observe the strengths people have. As a result, colleagues feel empowered, committed to deliver, and inspired to be the best version of themselves.
3. Common goals and shared values: Ensuring that people have access to the same expertise and knowledge, and agree on a common goal, is how I approach all of my projects. I like to set high standards for myself and realistic standards for others, encouraging them to grow, develop, and learn new things.
Last but not least, I love having fun along the way!
---
Mona Mroue, BNY Mellon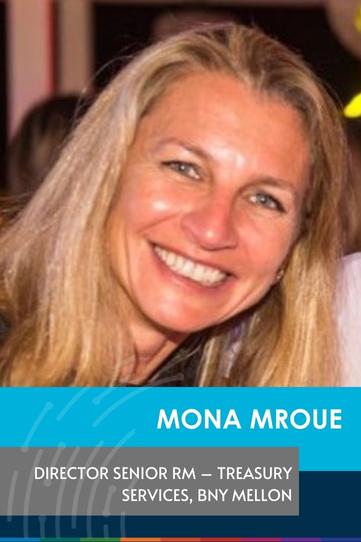 What does embrace equity mean to you?
Embrace equity speaks to creating a more inclusive and equitable environment that recognises and addresses the barriers, biases, stereotypes, and discrimination that women face in the workplace
and communities at large. It looks to celebrate women's achievements as well and drive forward
inclusion.
Addressing the systemic barriers that can make it difficult for women to succeed involves promoting
policies that highlight and resolve the unconscious bias and supporting initiatives that encourage
greater representation of women in leadership positions.
This also means creating an environment where women have the same opportunities and support as
their male counterparts, and where their contributions are valued and recognised. It also involves
creating leadership and mentorship opportunities for women, providing training and development
programs that support career growth and advancement, and fostering a culture that values and
supports diversity and inclusion. It is equally important to address the gender pay gap which requires
implementing fair and transparent compensation practices that recognise the value of women's
contributions and skills.
Each one of us can actively support and embrace equity within our own sphere of influence. From
grassroots action to wide-scale momentum, individual and collective activism can drive change.
---
Jenny Alexandrou, Finastra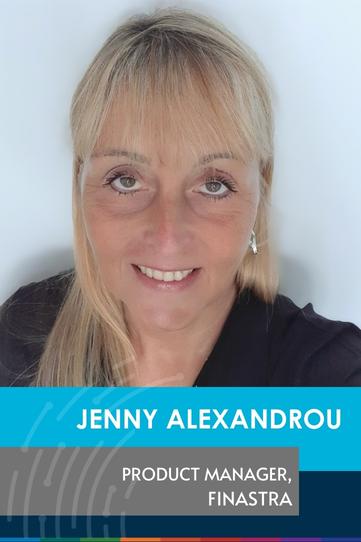 What does embrace equity mean to you?
To me, embracing equity is all about fairness. Equity recognises that all individuals are unique and require varying levels of support, depending on their diverse experiences and circumstances. To embrace equity, we must ensure that everyone has fair treatment, access, and opportunities to help them thrive.
At Finastra, we are paving the way in the fintech industry with our Open by Default movement to create an unbiased future, which is at the centre of our diversity, equity and inclusion agenda. We are focusing our actions on increasing diverse representation & opportunities by reaching 50/50 gender parity by 2030 (we are currently 39% women), eliminating barriers & promoting inclusion through the policies, processes and programming initiatives led by our 4 employee resource groups, and through nurturing our communities by participating in Hour of Code financial education sessions and in our products by helping to eliminate AI bias in lending practices.
This year, we are embracing equity by celebrating our female talent and raising awareness of the need for gender equity in our workplace and beyond. We're encouraging individuals to embrace personal growth through skill development and mentorship. We also invite all our colleagues to embrace allyship and consider experiences that may be different from their own, helping to raise awareness of unconscious biases. Finally, we're encouraged to embrace lifting others up, ensuring we bring out the best in others. It is crucial for leaders to empower young women to ensure they can reach their full potential in the industry. When we lift others as we climb, that is when we all win.
---
Derryn Faure, Investec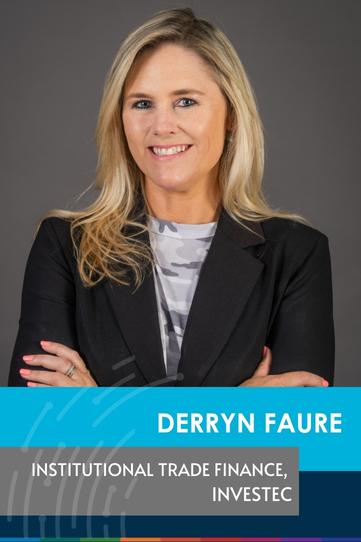 What does embrace equity mean to you?
We are all unique and this should be celebrated and embraced. In an ideal world such individualism should never be discriminated against, and yet it still is. Although great strides have been made to acknowledge and promote diversity and support differences, there is still not enough inclusivity. Embracing equity for me means that everyone, not just those marginalised, should advocate for change. It is far harder for change to happen when it is only the marginalised advocating for it.
The promotion of gender equality is not purely to promote women to the exclusion of men. Yes, women would stand to gain the most from such policies but one ultimately needs to consider the overall benefits to the broader community and global economy. Hopefully there will be a time when the right "person" is hired simply for being the best person for the job, regardless of gender. It will only come right when both men and women advocate for and support gender equality.
We need a working environment that is all inclusive – embracing differences and catering to them. I am very grateful to have had continuous support and promotion from great leaders in a very male-dominated industry.
---
Maya Demeke, PwC Canada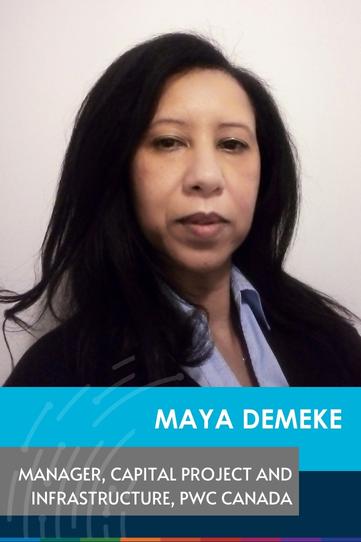 What does embrace equity mean to you?
I am heartened by the focus on diversity and inclusion. When we welcome differences to the table, we are more likely to deliver sustainable solutions. That is because problems are framed through the different perspectives that come from diverse lived experiences. We also have more tools in our toolbox.
In practice, reaping the dividends of diversity and inclusion, is a long game and requires intentional plans, in addition to humility. Most importantly it rests on a foundation of mutual understanding which comes from meaningful and iterative communications to understand, clarify and to collaboratively carve the path ahead.
To me, #EmbraceEquity means setting aside judgement, being curious and intentional about creating environments, solutions and a future that makes success accessible to all .
---
Sepideh Malekpour, Surecomp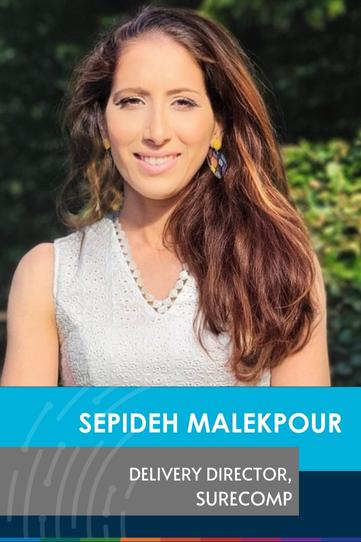 What does embrace equity mean to you?
True equity is more than just equality for women. #EmbraceEquity for me means fair treatment of all gender groups. A society where all voices are heard.
In celebrating IWD, I believe equity for women needs to sit at the heart of every organisation and be absorbed into the culture. We need to embrace it in our narrative, in our goals, training and day-to-day decision making, so it emanates a trust and respect for what women have to say and reinforces where we as women stand.
We need to recognise that systemic advantages and hurdles exist. Fair treatment requires dismantling social disadvantages for women and others alike. Each person has a key role to play, to act with empathy and role model uniformity both inside our organisation and out, with colleagues, customers, partners and providers.
I am fortunate to know many strong and intelligent women in the trade finance space, leading and inspiring every day and shaping the equity landscape for everyone; creating opportunities, paving the way for sustainable growth, providing support and creating empowerment. For me that's when equity flows, from the mind to the heart and is being genuinely embraced.
---