Women in trade, treasury and payments – international trade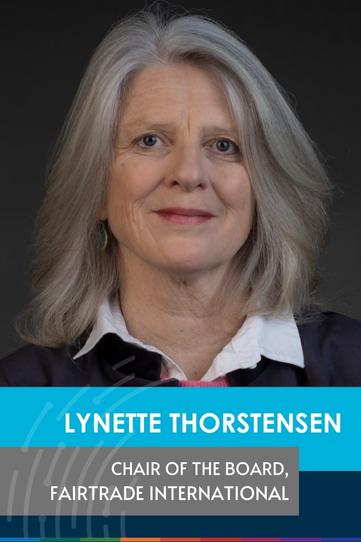 What does embracing equity look like for women in developing countries?
Perhaps the simplest way of summing this up would be to say ' equitable access to resources'. This means access to the education system beyond 14 years old, access to digital literacy and ownership of digital devices, access to decent livelihoods and living incomes – for instance in the Least Developed Countries LDCs – for example in Malawi or Bangladesh , some of the young women I deal with not only are so impoverished that they don't own more than one or two dresses and don't have shoes, let alone an i-phone! Part of the answer to this is fairer pricing for the primary goods traded by LDCs. This is certainly an utterly different context to young, ambitious women in the Global North. These inequalities mean that everyone suffers ultimately since business, including global business cannot thrive in societies that fail. There are very good reasons why SDG Goal number one is the elimination of poverty in all its forms.
What similarities do women in developed and developing countries face when striving for equity in the workplace?
I would say that the similarities occur when the values of outdated patriarchal systems are still prevalent. It is fair to say that many men in all societies still consider that childcare is primarily the responsibility of mothers. This means exhausted mothers who are carrying the expectations of their workplace – whether it is a senior manager in the HQ of an international bank in New York taking on all the childcare when they get home, or a woman farmer working on a cocoa plantation in the Ivory Coast with no choice but to bring their pre-school age children with them to work. This is why I increasingly believe that these issues must be addressed as 'gender partnerships', with much more sharing of the load – and ultimately a more equitable and happier global context as a result.
Who is a woman who inspired you in your life and career?
I am an unabashed fan of Dr. Jane Goodall. She is primarily known as a biologist, but she has taken her core expertise to advocate for the protection of the world's old growth forests, on the clear understanding that unless you fix poverty and find ways of finding jobs for the communities connected to the world's great forests – you will never fix deforestation. I love how skilled she is at connecting the dots in sustainable development. I also admire that she is over 80 and yet more respected, engaged, and influential than ever.
What does #EmbraceEquity mean to you?
For me, embracing equity is not only more fairness between men and women, but in particular more fairness for economically disadvantaged women – especially those, who, through no fault of their own, find themselves born in Mali rather than, say, Norway. I think anyone serious about 'equity' needs to be serious about removing 'inequality' – and for me that means taking a thoroughly global perspective and looking well beyond the immediate concerns of ourselves. This seems to make absolute sense to me in an international trade context.
---
International Trade Category
Holly Jade O'Leary, Alinea Customs
Dina Athanasiou, American-Hellenic Chamber of Commerce
Deborah Osei-Mensah, Asunafo Cocoa Farmers
Connie Neumayer, Border Brokers
Kate Nkatha Ochieng, Fairtrade Africa
Simona Racek, Just Down the Street
Sarah Barnes-Humphrey, Lets Talk Supply Chain
Megha Shrestha, Metabloqs
Aisling Mullins, MonetaGo
Maria Bologna, NIDEC ASI SPA
Andrea Reyes, NYC Fair Trade Coalition
Carolina Vasquez, PacificTrade.Global
Hamsika Gopalan, RESCOM
Gwen Lee Hassan, Self-Employed
Irit Singer, Windward
Suki Gao, 40Seas China
---
Holly Jade O'Leary, Alinea Customs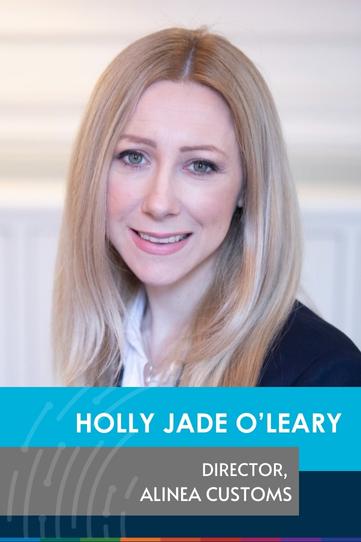 What does embrace equity mean to you?
In terms of embracing gender equity, I would suggest that there is scope for improvement in
funding female owned – and co-owned businesses, and scope for celebration also – in 2022
high growth companies with a female founder secured 27% of investment, up from 24% in
2021.
The Investing in Women code initiated by Alison Rose, CEO of Natwest following the
publication of The Rose Review of Female Entrepreneurship in 2019 establishes a
commitment for financial services firms to improve female entrepreneurs access to tools,
resources, and investment.
In terms of deal value in 2022 – 2p in every £1 went to solely female funded businesses, 13p
in every £1 to mixed gender founders, and 85p in every £1 to all-male companies, as
described within The Beauhurst Report. Behind the metrics, of course there are underlying
statistics that are not reported on, for example the percentage of female owned- and co-
owned businesses raising investment and venture viability. However, with regards to this
there are also the societal factors of considering whether women are being encouraged into
entrepreneurship as a feasible career, access to financial education, and whether the
current tax, enterprise, and UK exports policy framework could be more attractive, to
support economic growth as a national objective.
---
Dina Athanasiou, American-Hellenic Chamber of Commerce
What does embrace equity mean to you?
Bearing in mind the saying "there is nothing more unequal than the equal treatment of the unequal" by the famous Greek ancient philosopher Aristotle, equity to me is not about treating everyone with equality. Equity is the means to reach equality. It is directly related to the concept of uniqueness. Embracing equity means embracing people from all walks of life, with the understanding that everyone is unique and recognising that each person operates under different circumstances and has different needs; therefore, different tools and opportunities need to be provided to each one of us in order to thrive and be successful. There is not a one-size-fits-all approach. Instead, there's a customised approach to each individual's needs. An approach that should be characterised by fairness and impartiality. When it comes to embracing gender equity in the workplace, it means being offered the same opportunities, such as leadership roles, promotions and projects, without gender being a determining factor. To me, embracing equity is a crucial way forward that will allow our communities to advance, be united and create the real change we want to see in our world.
---
Deborah Osei-Mensah, Asunafo Cocoa Farmers
What does embrace equity mean to you?
Embracing equity means ensuring inclusiveness, equitable resource and opportunity distribution in proportion to the damages caused by years of unfairness, discrimination in leadership and jobs, abuse, violent, and unsecured environments for women and young girls. It means making equity part of our talk, actions, policies, and being conscious about it.
#Embracing equity is a conscious lifestyle and a commitment to fairness.
---
Connie Neumayer, Border Brokers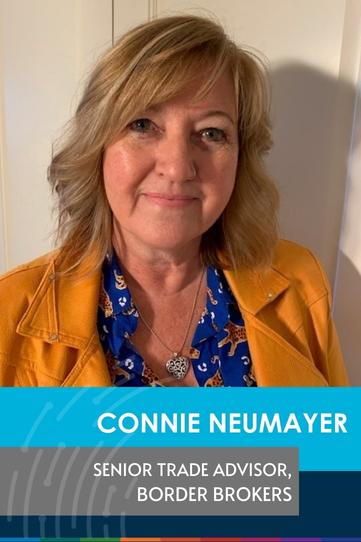 What does embrace equity mean to you?
Embracing equity requires us all to release the constraints of long standing norms, practices, and thoughts that elevate and empower some by limiting and restricting others. When I visualise an embrace, I see arms opened wide and unencumbered to fully connect with the recipient of our embrace. It is both an act of giving and receiving. When I consider equity, I envision a fluid balancing of strengths and potential that celebrates and encourages an individual's unique capabilities for the benefit of all. For International Women's Day, I believe that #EmbraceEquity means to reach wide and relinquish the past so we can fully embrace the true equity that comes from celebrating and encouraging the vibrant and limitless uniqueness of gender inclusion.
---
Kate Nkatha Ochieng, Fairtrade Africa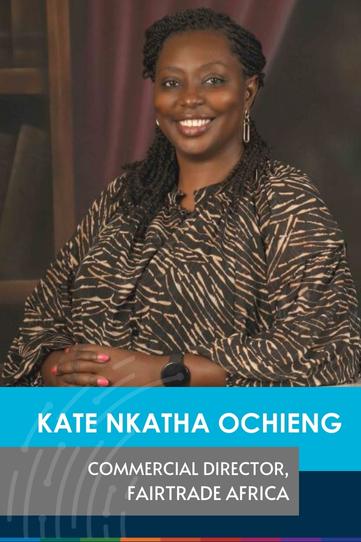 What does embrace equity mean to you?
Embracing equity means delaying judgment until I have understood the other person's viewpoint. It means providing a fair playing field and an enabling environment irrespective of gender, race, and past failures. In my leadership position, #EmbracingEquity means investing my time and expertise in varied doses to meet my stakeholders at their point of need. As a mother, it means providing equitable opportunities to my sons and daughter according to their purpose, interests, and talents.
---
Simona Racek, Just Down the Street
What does embrace equity mean to you?
As a woman in trade, a CEO, President of one of the Organisations of Women in International Trade's chapters, and a trade consultant in both the public and private sectors, #EmbraceEquity means genuine commitment to participate in dismantling the sources of inequity, building new tech solutions, processes, systems and creating new trade policies that give access to equal economic outcomes for all.
Equality of economic outcomes in trade ensures that women owned businesses and businesses that are disadvantaged have the resources necessary to participate in and financially gain from global trade. For the past two years, my work has been heavily focused on developing a digital global standard initiative for structuring and managing trade transactions online. This initiative and the related educational materials are designed to broaden inclusion and access to global trade for all.
My work this year is to create a software solution to scale digital access to trade and trade financing. Connect with me and let's do this work together. Let's accelerate the digitalisation of trade processes, let's focus on empowering women in business as we commit to continue building an inclusive culture and community in trade.
---
Sarah Barnes-Humphrey, Lets Talk Supply Chain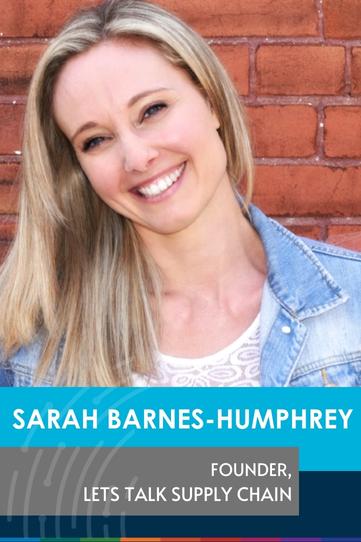 What does embrace equity mean to you?
#EmbraceEquity means that we empower safe spaces for conversation where everyone can share without judgement. It's about lifting each other up so everyone can feel comfortable being themselves and having the same opportunities. It's about thinking of others, when we say no, is there someone we know who may want to say yes to an opportunity? Lastly, it's about making small impacts like Blended Pledge, where we help provide grants to cover travel expenses so diverse voices can say yes to speaking engagements.
---
Megha Shrestha, Metabloqs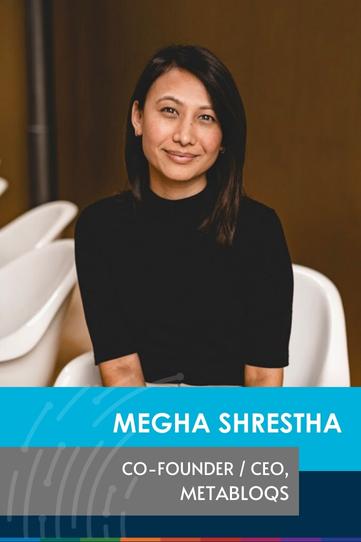 What does embrace equity mean to you?
Every individual (different gender, different ethnicity) is built differently with a unique set of values, experiences, and strengths. Embracing equity means celebrating the uniqueness of each team member, appreciating the contributions they can bring to the team, giving them opportunities and the environment to contribute openly, and rewarding them fairly on the basis of the contributions they bring to the team. Embracing equity means also to recognise that when you make a team with diverse backgrounds, the organisation needs to ensure a culture where diverse ideas are appreciated and welcomed, each individual feels safe to communicate openly their perspective without other team mates having any prejudices.
---
Aisling Mullins, MonetaGo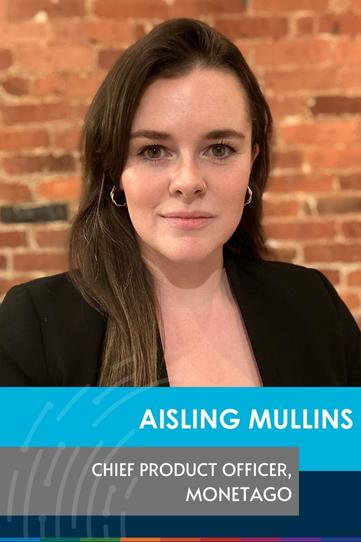 What does embrace equity mean to you?
I am a firm believer that the two most effective ways to embrace gender equity within an organisation are to both hire women across the board and ensure those women are given leadership opportunities. By ensuring all voices are heard, we get to hear from the broad range of perspectives provided by our team's widely varied backgrounds, and this allows us to move in directions we wouldn't otherwise have thought to consider. There have been clear benefits to our business in ensuring that as we grow, we continue to focus on equity, inclusion, and the career development of our incredibly talented team. I hope that the space can continue to enjoy a growing diversity of viewpoints, expanding the conversation, and continuing down the path to a better, more equitable future. I've been fortunate to learn from those who invested in my curiosity and perspective, and I believe all business leaders have a responsibility to make this a priority.
---
Maria Bologna, NIDEC ASI SPA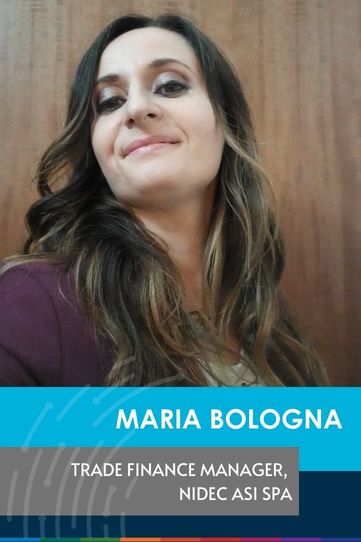 What does embrace equity mean to you?
In my opinion, gender inequality is not only a pressing moral and social issue, but also a critical economic challenge.
Progress toward gender equality has been marginal since 2015 and large gaps remain. Tackling the global gender gap will boost global GDP; in fact companies that are gender and ethnically diverse outperform their peers.
We all know that over the past two decades, while women in advanced economies have made large gains as workers, consumers, and savers, they have faced rising costs and insecurity. Women continue to work a double shift at home and women face growing challenges from automation. The challenge for women is now even greater as they experience economic fallout from COVID-19. All stakeholders need to work together to maintain and accelerate progress on gender equality.
There is a huge amount to do, particularly given that the automation age and now COVID-19 mean that women face new challenges on top of old ones. The importance of reducing the gender gap in who takes responsibility for caregiving cannot be overstated, and governments can play an important role here. We need incentives for women's education, entrepreneurship, and business lending, for instance. We need companies policies, including flexible and part-time positions, to support workers experiencing an increased childcare burden, as well as rethinking performance reviews and promotions.
Achieving equality for half the world's population is a global imperative that risks being undermined by competing priorities in a complex world and by the challenges of recovering from the pandemic. Creating more opportunity for women and the next generation is an aspiration and a very real goal that can lift the global economy as well as contributing to a more just society. It is a goal we need to meet collectively.
---
Andrea Reyes, NYC Fair Trade Coalition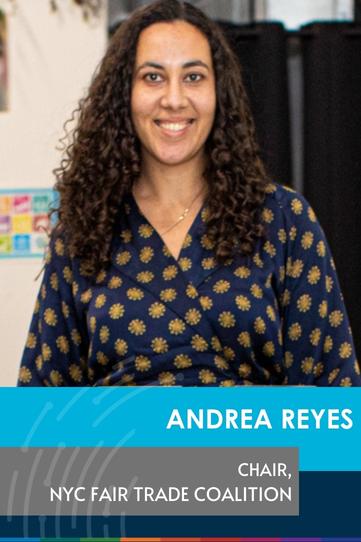 What does embrace equity mean to you?
To me, embracing equity means consciously networking across, mentoring those who are below, and pushing those above to maintain accountability. All stakeholders are needed in the fight to create a more sustainable future and push businesses to incorporate the triple bottom line into their business activities.
The mission of the NYC Fair Trade Coalition is to offer unique educational experiences for ethically-aligned businesses, students of sustainability, and advocates by creating space to incubate and activate local communities. #EmbraceEquity speaks directly to our vision of providing equal access to sustainable, fair trade ideas. We do this by providing small business services to members, educating advocates, and inviting neighbours to responsibly recycle their unwanted clothing at The Sustainable Fashion Community Center, an East Harlem gem that holds a permanent clothing swap, a member-led gift shop, and a plant room. Come say hi, clean out your closet, and pick up new threads by giving your time (volunteering) or money (swap pass)!
---
Carolina Vasquez, PacificTrade.Global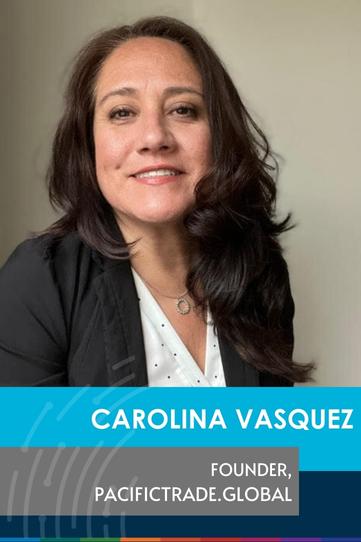 What does embrace equity mean to you?
To me, the term #EmbraceEquity means the availability of adequate tools and resources for any individual to be successful. These tools and resources must be adapted to the specific needs of the individual, so they can face all challenges, in work and in life, from a level and equal playing field.
As a professional in international trade and as a woman in business, I have witnessed firsthand the need for a more equitable workplace. Women's careers and contributions must be recognised and valued as much as any other person's. And we must #EmbraceEquity through a commitment to real actions to drive gender parity, and raising awareness about discrimination, as a means of improving productivity, retaining top talent, and creating a better and more equal society.
For every woman struggling for recognition in their professional career, for all the women whose contributions go ignored around the world, and for my own three daughters, who deserve a fair chance to make their dreams a reality, we must act now. We all deserve equal and real opportunities. Let's #EmbraceEquity for a better world.
---
Hamsika Gopalan, RESCOM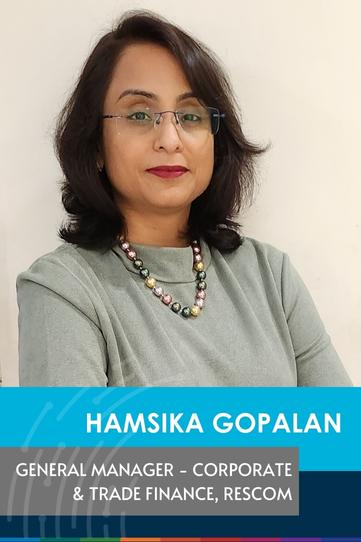 What does embrace equity mean to you?
From breaking the bias in 2022 to embracing equity in 2023, we've come a long way. And before I proceed further, for readers' benefit, let's take a moment to isolate Equality from Equity. How are they different? Bluntly put, giving everyone the exact same thing is Equality, but giving everyone what they need to be successful is Equity. In other words, equality assumes that everyone starts at the same place while equity embraces that everyone isn't the same and their needs differ to reach the same goal.
Speaking of equality – as we sit comfortably in the first quarter of 2023, I look back and notice that we've done well in raising our daughters. Today, we see more women, resilient and fierce, with strong leadership qualities and taking ownership. This brings me to the next question – are there enough men who respect, support and can co-exist with such independent women? As a mother of a 12-year-old boy, I feel an added sense of responsibility to raise him with awareness, of being sensitive and appreciative of people and their differences. Mothers today actively need to inculcate at home that 'caregiving and providing' is a joint responsibility of members in the family and is no longer gender centric. With this seed of diversity and equality sown early, we may, to an extent, have broken the bias. But is the job done? Clearly, not.
'Equity' in its truest sense is to acknowledge variety, respect differences and thereby, enable resources based on individual requirement. I personally feel it is a profound concept that stretches far and beyond diversity or equality, the latter being essential building blocks to help construct a rather wider phenomenon.
I strongly feel that to 'embrace equity' is to embark on a continuous journey from ME to WE, to move from apathy to advocacy, an initiative that we all must undertake to bring about a change in the lives of those within our circle of influence. Each of us in our own sphere can make a mark, can build responsible homes, communities, and organisations. And together, can move from being 'fair' to being 'equitable'.
---
Gwen Lee Hassan, Self-Employed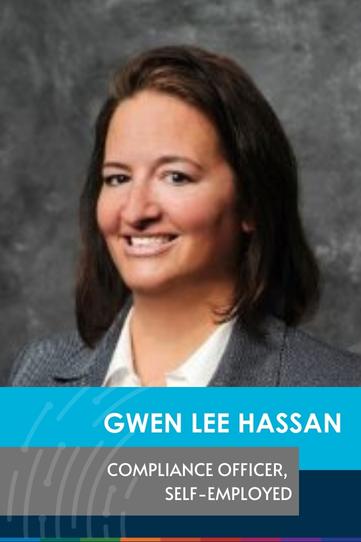 What does embrace equity mean to you?
So often, you hear people talk about DEI initiatives and goals. While I have no doubt these are well-intentioned, the focus seems to be on diversity and inclusion and equity often gets "passed over". To me, diversity and inclusion without equity is missing the point.
Embracing Equity means ensuring the diverse group of people you have included in your organisation are able to actually access and make use of organisational opportunity and justice in a way that is meaningful to them. It means all persons, without exception, are equally as able to benefit from the various aspects of your program or organisation, which inherently also means providing the tools, support and enhancements needed to meet people where they are. It means recognising the entrenched set of privileges that exist in a corporate world historically built and controlled by a very homogeneous majority and how those privileges create very real barriers for those not in the majority.
Embracing Equity requires a hard look at your organisation and finding ways to not only invite a diverse group of people in, but finding ways to ensure they are all able to actually flourish once they join you. In its simplest form, embracing equity means recognising the kaleidoscope of different skills, abilities, experiences and backgrounds the people in your organisation bring with them and ensuring each person is not only respected, but in fact celebrated for exactly who they are!
---
Irit Singer, Windward
What does embrace equity mean to you?
#EmbraceEquity to me means actively working to create a fair society where there is equal access to opportunities and resources, regardless of race, gender, sexual orientation, socioeconomic status, etc. This includes promoting diversity and inclusion in industries where women are underrepresented.
As a female executive in a tech company that accelerates global trade with AI, I think there is a lot to learn from machine learning. Essentially, if there is not enough diversity in the dataset, there will be bias errors. Take this knowledge to the business world and it is clear that there is a lack of representation of women in leadership roles and a subsequent lack of role models for women entering the field creates many issues and inequities for women and is a detriment to any company.
Women have historically been underrepresented in technology, so it is crucial that we create an environment and culture that encourages and empowers young women to pursue careers in these fields, provide mentorship, and support women already in the industry. As women, we have a responsibility to place women in leadership roles and actively work to eliminate the conscious and unconscious biases that hold women back.
---
Suki Gao, 40Seas China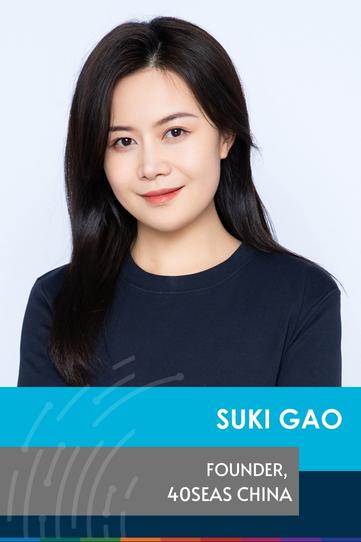 What does embrace equity mean to you?
To me, #EmbraceEquity means advocating for equal opportunities and fair treatment of women in the workplace and promoting a more inclusive and diverse workforce.
As founder of a startup, #EmbraceEquity also means creating a company culture that values and supports women in all aspects of their lives, including their careers and personal goals. It means fostering an environment that respects and celebrates the contributions of women and provides them with the tools and resources they need to succeed and thrive.
At 40Seas, we strive to promote gender equity in all of our operations, from our hiring practices to our client relationships. We actively seek out opportunities to partner with and support women-owned businesses and organisations, and we work to create a more inclusive and diverse trade finance ecosystem.
In summary, #EmbraceEquity is not just a buzzword or a social media trend, but a call to action to create a more just and equitable world for all. As a female co-founder and manager, I am committed to advancing gender equity and breaking down the barriers that hold women back in our industry and society.
---