The latest issue of TFG's Trade Finance Talks, 'Sailing into 2023: Navigating the new year', is out now!
Iain MacLennan, VP of product management and trade at Finastra, and Patrik Zekkar, CEO of Enigio, Patrick DeVilbiss, head of product at CGI and Alisa DiCaprio, chief economist at R3, provided us with their predictions for the trade technology landscape in 2023.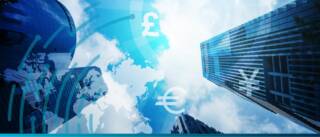 TFG asked Francoise Huang, senior economist for Asia Pacific and Trade at Allianz Trade, John Miller, chief economic analyst at Trade Data Monitor, and Richard Wulff, executive director at ICISA, to give their thoughts on the 2023 trade environment.