Women in trade, treasury and payments – insurance
Sponsored by

What does embracing equity mean to you, and how do you embrace that in your life and career?
Embracing equity means truly understanding that everyone has different needs, aspirations and
challenges. I have always enjoyed the various roles I have held in the trade finance industry, but working full time was always going to be a challenge for me when I became a mother, as the juggling act between a demanding home life and advancing a career becomes intense. Working for a flexible employer means that I am privileged to have some balance – I am in a senior role with a flexible 60% working pattern, four days a week, which allows me to devote what I feel is the right amount of time (for me) to childcare and other passions such as volunteering. It means I get the best of both worlds, and I am happy, productive, and fulfilled.
What are some examples where you felt the most supported in your career?
In 2020, my daughter was diagnosed with a chronic health condition, and our family was faced with the difficult decision of whether I should take a career break for some time while we navigated the challenges this presented. Had I not worked for an employer who recognised that my circumstances and needs had unexpectedly changed overnight, I might have felt I had no choice. But I was met with a truly compassionate response that included flexibility and, for a time, a redistribution of work. This relieved a lot of pressure at a really difficult time, but it also meant that when things got easier in my personal life, I could continue to work, and the company didn't lose all my knowledge and expertise.
There is a lot of coverage about the systematic problems that women face in the workplace, but what are examples of day-to-day challenges that you have faced?
I am incredibly grateful to have an employer who is supportive of my individual circumstances, but it is still difficult to find the right balance between the specific needs and requirements of employees and the need to run a cost-effective business. Trying to juggle young children with being at work, especially where travel is involved, is particularly difficult. Even now, when I work flexibly (mainly from home), I feel overwhelmed when I get a call from school saying my child is unwell and needs to be collected, or I feel guilty when I say no to work events because my husband is abroad and I have no childcare. This pressure exists, despite the fact that I work in a really supportive environment that values family life – in Zurich, for example, we have the Swiss Re Kids House, which is an in-house flexible childcare on-demand! It's hard to imagine the stress of people who don't feel supported.
What does #EmbraceEquity mean to you?
Embracing equity means recognising the benefits of meeting the unique and individual needs of each person within an organisation. For me, it means having the opportunity to excel in a senior role, working a flexible 60% four days a week, while being present for my two young daughters' school runs and volunteering in the local community for a mental health charity. It means that, as a mother of young children, I am not forced to choose between my continued contribution to the industry in which I have developed so much expertise, and the challenging demands of my home and personal life. Achieving this position is only possible where senior management of an organisation is committed to promoting inclusion and equity, which in turn creates a happier workforce, retains talent, and increases engagement and productivity.
---
Insurance Category
Ana Velandia Evan, AIG
Sarah Murrow, Allianz Trade UK & Ireland
Mariana Mastrogiovanni, AXA
Sian Aspinall, BPL Global
Christina Westholm-Schroder, Sovereign Risk Insurance Ltd
Jennifer Klein, Swiss Re Corporate Solutions
Thaïs Ventre de La Touloubre, Tinubu
---
Ana Velandia Evan, AIG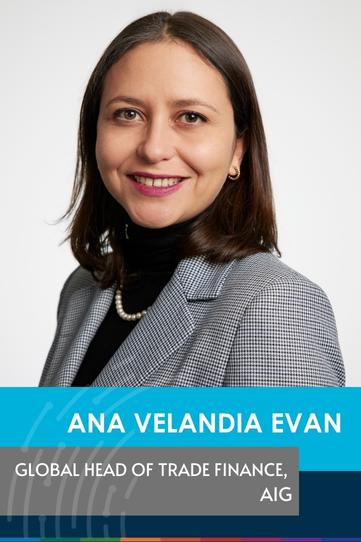 What does embrace equity mean to you?
#EmbraceEquity means supporting each other and creating opportunities for all. We all have strengths and weaknesses, different backgrounds and circumstances, which create a rich work environment. As part of society, we all have a part to play, irrespective of seniority. It all starts with empathy and taking the time to get to know each other, to understand how we can work better together and how we can support our colleagues. The more valued we feel, the more productive we are, and our businesses will be positively impacted by our actions. We all grow together as individuals and as a team if we embrace equity.
---
Sarah Murrow, Allianz Trade UK & Ireland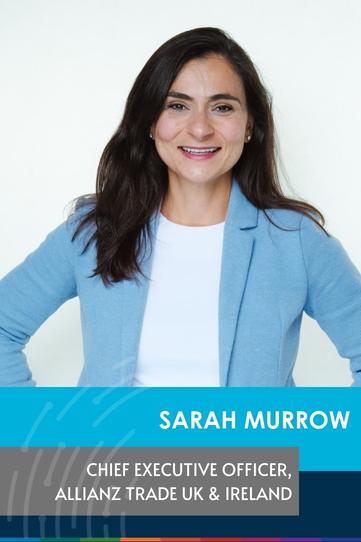 What does embrace equity mean to you?
Embracing equity is more than just accepting and expecting equality. It means willingly and enthusiastically fostering a meritocratic environment where anyone, regardless of gender, can succeed.
---
Mariana Mastrogiovanni, AXA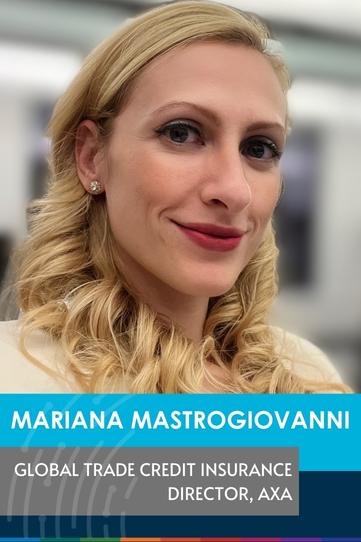 What does embrace equity mean to you?
For me, #EmbraceEquity means we are moving one step forward in acknowledging each person's circumstances and creating an environment where an equal outcome can be achieved rather than just offering an equal opportunity. It means embracing inclusion and giving all individuals, no matter their race, gender, or any other identity feature, a real chance to succeed and generate a positive contribution to society as a whole.

"The Hiring Chain" campaign from CoorDown (The Hiring Chain | CoorDown) has created awareness of the abilities of people with Down Syndrome who are often dismissed from the workforce as people tend to stop at the label. The initiative to go beyond this condition and not only offer an equal opportunity but one that encourages the individual's abilities creates a virtuous cycle in society where everybody can have a positive impact. It creates an environment to make hopes and dreams reality. Personally, I am touched by this. I would love to see a world where inclusion and acceptance is the norm rather than the exception.
---
Sian Aspinall, BPL Global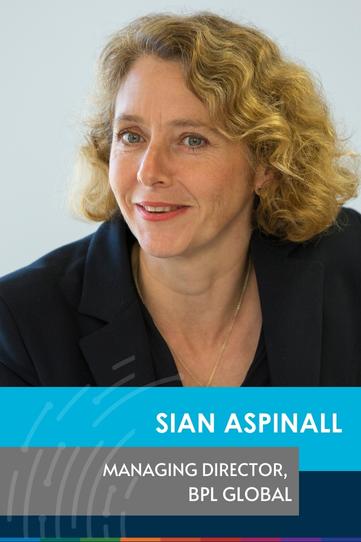 What does embrace equity mean to you?
Embracing equity means an unwavering belief in meritocracy. Creating a supportive working environment where people feel confident to be themselves and everyone has an equal opportunity to shine. Where individuals are rewarded not only for what they achieve but equally for how they behave. Where artificial barriers to progression are acknowledged and positive action taken to remove them. Where constructive challenge is welcomed, and change embraced.
Having worked in the City for over 30 years, I have been lucky enough to witness some of the most significant and positive cultural shifts for women in the workplace. However, the financial services gender pay-gap statistics remain an enduring embarrassment for the industry. This is universally recognised but to solve it, there is no quick fix. Why? Because when I and other women like me started in the industry we were a clear minority. Consequently, if you project three decades on, at my level of seniority, we remain a minority. There is no way to artificially inject those lost years of expertise and experience. If you believe in meritocracy, you accept that. The solution lies just behind. Teetering on the brink. In the generations of women embracing the opportunities and soaking up the experience in an environment that now more adequately supports them. If we ensure we create the right corporate culture for them to maintain their career trajectories then the gender pay-gap will naturally and enduringly be eradicated. Cultivating that culture is what embracing equity means to me.
---
Christina Westholm-Schroder, Sovereign Risk Insurance Ltd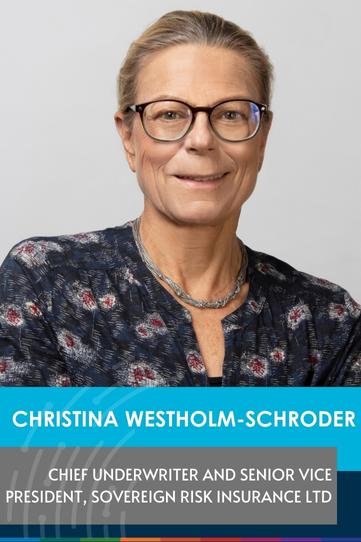 What does embrace equity mean to you?
We live in a society in which most people are aware of the benefits of diversity and equality in all aspects of life. And in many respects, we have come a long way. However, "equality" is not always enough. We need to strive for equity, and an environment where everyone gets the chance to reach their potential and be their best, regardless of gender, race, and other individual characteristics.
In the workplace, equity means not only providing access to the same resources for everyone, but to recognise that we all need different levels and forms of support. Colleagues come from different backgrounds, are brought up in different environments, and look, think, and react differently. Some have dual (or more) responsibilities. Celebrating this diversity, but also being sensitive to how it may impact work, helps create a sense of belonging and means that everyone has the chance to succeed based on individual strength and circumstances.
The popular advice of "leaning in" [usually directed to women] suggests that some action needs to be taken in order to achieve "equality". However, this advice is meaningless in the context of someone without the resources and support to deal with family emergencies. It is more meaningful, and more equitable, to accommodate and provide flexibility to employees at those times when life happens.
---
Jennifer Klein, Swiss Re Corporate Solutions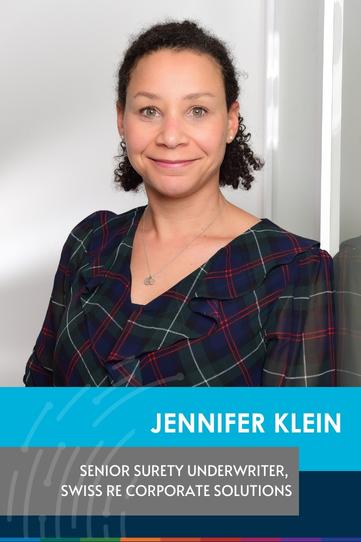 What does embrace equity mean to you?
A diverse group of people can achieve great things because they learn from each other. That is why, in my personal life, I surround myself with a wide range of different cultures and views. My career has followed the same path. Starting as an underwriter in Germany for the domestic market, I quickly decided to broaden my experience and expose myself to other regions. By choosing a global company like Swiss Re and a management team that understood my needs and potential, I was soon promoted to an EMEA-facing role. Today, I have a global mandate and enjoy working with a truly international team, helping clients around the world identify their needs and achieve their goals. And this is what "embracing equity" means to me: welcoming, recognising and learning from differences in order to provide people with appropriate solutions to achieve their goals.
---
Thaïs Ventre de La Touloubre, Tinubu
What does embrace equity mean to you?
Almost in all areas, women encounter barriers to their growth in the workplace and to the development of their careers. Although things have been changing for the better, there is still a long way to go. Promoting gender equality and diversity is not about fighting for our individual positions, but about persistence, and truly believing that we can overcome society's historical bias against women and reach our true potential.
We face a range of challenges, across different cultures and countries. Stereotypes are hard to face down, even when we are aware that they are simply stereotypes. I encourage you to embrace hard work, transparency, responsibility, and resilience as tools for overcoming these obstacles and in the hope that one day they will become obsolete.
My advice to all young women is to trust yourselves, be authentic, use your talents, show what you can do, rely on your intuition and femininity as assets. Slowly, the world is realising that a person's ability to learn, work and excel has nothing to do with gender. Most of all, I urge you to always follow your dreams and reach for your goals, even when you encounter adversity. Always.
---