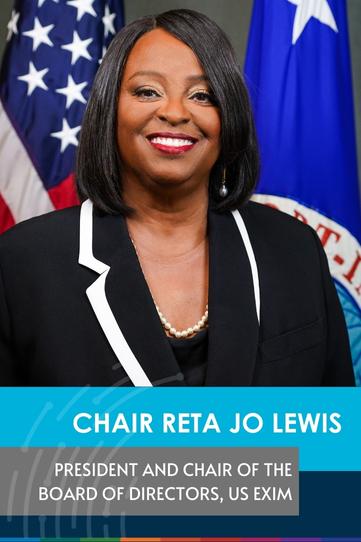 Women in trade, treasury and payments – export credit agencies
Sponsored by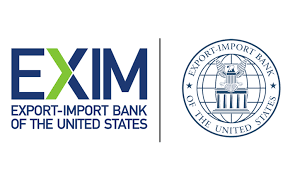 As an influential leader in government, how have you encouraged embracing equity in your workplace?
On his first day in office, President Biden signed Executive Order 13985, which embarked on a range of efforts focused on identifying barriers that communities may face in accessing government programs, benefits, services, and procurement activities.
Since then, the Biden-Harris Administration has released five other Executive Orders that further a whole-of government approach to advance equity for diverse populations. Most recently, the Biden-Harris Administration re-issued EO 13985 to build upon the prior equity-related Executive Orders by extending and strengthening equity-advancing requirements to deliver better outcomes for the American people.
As the President & Chair of EXIM, appointed by President Biden, I have embraced this approach to advance equity by overseeing a comprehensive evaluation of all EXIM's internal processes and external business activities including procurement, workforce, and our trade financing options.
EXIM now has its first DEIA (Diversity, Equity, Inclusion and Accessibility) Senior Advisor, who is focused on outlining agency plans to build and sustain an inclusive culture by strengthening recruitment, retention, and promotion practices, while removing inequitable barriers to advancement and development opportunities.
Across our business lines, EXIM continues to identify and implement policies that support economic opportunities for all U.S. businesses. Specifically, through our MWOB division, EXIM works to support the unique needs of women-owned and minority-owned businesses through outreach and providing hands-on guidance on how to qualify for and access EXIM financing to grow their exports. Supported by this effort, women-owned and minority-owned businesses accounted for $347.4 million and $361.0 million in authorisations in FY 2022 and FY 2021, respectively.
Within EXIM and across the G7 ECAs, where have you seen the most progress in equity, and what areas need more work?
One of the areas where I have seen consistency across the G7 ECAS—which works well for EXIM as it is one of our congressional mandates—is the desire to support small businesses. Globally, this could potentially bode well for women, as data shows that women's entrepreneurship is growing around the world, but many continue to face significant obstacles. The World Bank says in its Female Entrepreneurship Resource Point that between 8 million and 10 million small and medium-sized enterprises across the developing world have at least one female owner.
In the U.S., there are approximately 13 million women-owned businesses. Additionally, women-owned businesses are growing at more than double the rate of all other businesses. And more than 9 million Americans are employed by women-owned businesses, which generate an estimated $1.9 trillion in revenue. Yet in the U.S. and globally, one of the largest obstacles for women-owned firms is a lack of access to capital and/or funding.
EXIM has a statutory mandate that, when private-sector lenders are unable or unwilling to provide financing, EXIM steps in to fill in that gap for American businesses by offering financing programs. I am a firm believer that, intrinsic to EXIM's ability to achieve its mission, our success is reliant on creating more equitable and profitable export business for all.
To close the equity gap between women-owned businesses and male-owned businesses, we must address these financing constraints. Small business trends have found that only 25% of women seek financing for their businesses. That's why at EXIM, we have created the Council on Advancing Women in Business Subcommittee Council to provide recommendations on ways EXIM can reach more women in business and better consider equity goals set in the agency's strategy.
I hope to work with my fellow G7 ECA Heads to identify ways in which we can partner for greater outreach, collaboration, and partnerships that will catalyze more funding to women-owned businesses.
In your opinion, what initiatives to promote women in the workplace have been the most successful?
There are a multitude of strides that can be taken to promote women in the workplace, including:
Women's Leadership Programs: Women's leadership programs can provide women with the skills, knowledge, and networking opportunities they need to advance in their careers. These programs can include training in areas such as negotiation, leadership, and communication, as well as opportunities to connect with other women leaders.
Mentorship and Sponsorship Programs: Mentorship and sponsorship programs can be effective in helping women navigate the workplace and overcome barriers to advancement. These programs pair women with more experienced colleagues who can provide guidance, support, and opportunities for career development.
Pay Equity: Ensuring pay equity can also help promote women in the workplace. This involves paying women the same as their male counterparts for the same work and being transparent about pay scales and promotion criteria.
Diversity and Inclusion Training: Diversity and inclusion training can help organisations address unconscious biases and promote more inclusive workplace cultures. This training can help managers and employees better understand the unique challenges faced by women in the workplace and develop strategies for addressing these challenges.
Trade and export finance has historically been male dominated. What are the benefits of closing the gender gap?
The benefit is that numbers do not lie. Women owned businesses are job creators, period! Statistic after statistic show that women-owned businesses fuel the global economy. In the U.S., women-owned businesses now represent 42% of all businesses. They are growing two times faster on average than all businesses nationwide. The total employment by women-owned businesses rose 8%, while for all businesses the increase was far lower at 1.8%. And total revenue for women-owned businesses also rose slightly above all businesses: 21% compared to 20% respectively.
Thus, closing the gender gap in trade and export finance, which has historically been male dominated, can bring a wide range of benefits to individuals, businesses, and communities. These small businesses are key employers, so they must thrive and grow.
Some of the key benefits to ensuring that women-owned businesses can enter the exporting world include:
Exporters enjoy higher productivity. U.S. exports of manufactured goods reached nearly $1.4 trillion in 2019, accounting for more than 82% of all U.S. merchandise exports.
Exporters grow faster. A study of U.S. exporters found that 60 percent of small companies in the survey derived 20 percent of annual earnings from exports, while 44 percent of medium-sized companies did.
The scale of the export opportunity is huge. Ninety-five percent of the world's consumers live outside the United States.
Economic Growth: Research from the World Bank has shown that increasing gender equality in the workforce can boost economic growth. When women can fully participate in the economy, they can contribute to increased productivity, innovation, and profitability.
Global Competitiveness: As trade becomes increasingly global, it is important for businesses to have a workforce that reflects the diversity of their customers and partners around the world. Closing the gender gap in trade and export finance can help businesses better navigate the global marketplace and improve their competitiveness.
What does #EmbraceEquity mean to you?
As the leader of the Export-Import Bank, Embrace Equity means taking concrete actions to promote equity in all EXIM internal and external operations. By prioritising equity, we are helping to ensure that our lending and investment activities help all communities.
EXIM has a critical role to play for businesses that are looking to reduce the risk of exporting and need access to capital. Indeed, Congress has directed EXIM to expand and increase its presence and outreach to help more businesses export especially with women and minorities, persons with disabilities, veterans, LGBTQIA and in rural states. Therefore, Embracing Equity to me means that EXIM must be intentional, we must be serious about closing the gap because often our customers do not know that EXIM can help them.
---
Export Credit Agencies Category
Aldijana Dubravic, Export Credit Agency of Bosnia and Herzegovina
Gwladys Tapsoba, Export Development Canada
Krystal Doyle, Export Finance Australia
Tammy Maxwell, Export-Import Bank of the United States
Inal Henry, Reaga-Infra Capital
Oksana Ocheretiana, Ukrainian Export Credit Agency
Francesca Beomonte, UniCredit
---
Aldijana Dubravic, Export Credit Agency of Bosnia and Herzegovina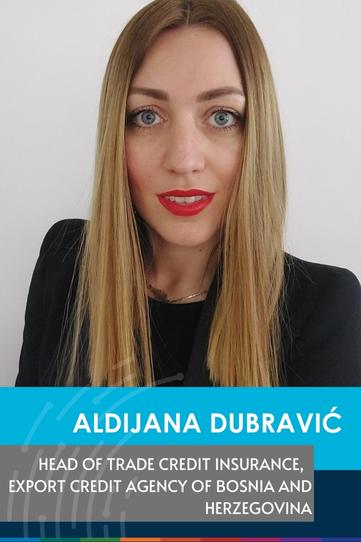 What does embrace equity mean to you?
Recently, I have read a book called 'Invisible women'. They have done a research and gave an explanation that we have more 'male-gendered' occupations than 'female-gendered'. Research suggests that women are perceived as less authoritative than men in work contexts. We have been facing this problem for years.
Why do women need to give more effort for the same result as men? We need to embrace equity in every sense and give more opportunities to women, because women are more than capable. I hope that one day we will be able to work in equal conditions.
---
Gwladys Tapsoba, Export Development Canada
What does embrace equity mean to you?
I started my career at a time when the international trade ecosystem was predominately male occupied, but I was, and still am, fortunate to be a part of the conversations around embracing equality and equity as a means to give more opportunities to women in the workplace. It was during one of these discussions when I heard an explanation that would forever change my mindset and become my new mantra: "Equality – everyone gets a pair of shoes; Equity – everyone gets a pair of shoes that fit; Diversity – everyone is invited to the dance; Inclusion – everyone gets to dance! Who wouldn't love to dance at a party? I certainly do!"
I continue to contribute to many brave discussions on the subject, striving to evolve the tactics and strategies that enable me to make an impact in the workplace. To me, embracing equity means respecting everyone's individuality and embracing their differences—and turning them into superpowers! It means looking at a person for who they are and what they bring to the table. It means having empathy and creating opportunities for people to be seen and accepted. It means leading with courage, kindness, hope and being creative on how you approach work and life. In celebration of International Women's Day, I wish that everyone could embrace equity and embed it into their values to make a difference in our work… and ensure that we all get to dance together.
---
Krystal Doyle, Export Finance Australia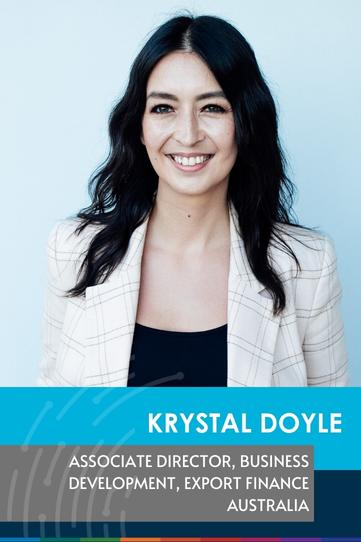 What does embrace equity mean to you?
Embrace equity to me means acknowledging each person is incredibly unique. I believe we each have our own gifts to contribute to the world. Those gifts might include – incredible mother, inventor of new technology or someone that brings great laughter to friends and family with their sense of humour. I believe for each person to embrace and share their gifts, we as a society need to embrace diversity and acknowledge each person comes with a unique set of circumstances. With each person comes a unique set of requirements to best support that person being successful in their own right. It's also acknowledging those requirements will change as each person evolves and moves through different stages of life.
I believe in shifting the conversation from ensuring everyone receives the same, to what would best serve this person given their unique traits and circumstances, so they have the support to be successful. Embracing equity to me also means encouraging and empowering individuals to speak up and voice what support would best serve them in their journey.
---
Tammy Maxwell, Export-Import Bank of the United States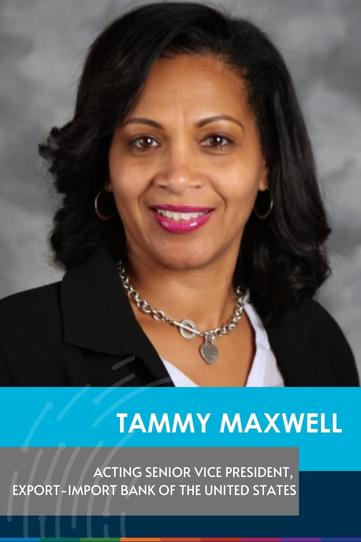 What does embrace equity mean to you?
As an African American woman in the international trade industry, equity was rarely provided. It was evident to me that I had to find opportunities to provide equity for myself; therefore, equity amalgamated with my DNA. As the creator of the Minority and Women-Owned Business Division within the Export-Import Bank of the United States, coupled with my 25-plus years of experience in the international trade space, I have a unique perspective, which gives me the grace to define what exactly equity means to me. The definition found on dictionary.com serves as the epitome of how I feel: "The policy or practice of accounting for the differences in each individual's starting point when pursuing a goal or achievement, and working to remove barriers to equal opportunity, as by providing support based on the unique needs of individuals."
More importantly, my perspective has afforded me the ability to choose how I embrace equity, meaning the policies I may help to influence or put in place and how I practice accounting for it. Making equity a pillar of how I communicate and make decisions.
Every day I encounter businesses with various disciplines, battling numerous barriers, and pursuing countless goals, and I am tasked with understanding what opportunities I need to put in front of them to have an outcome equal to a counterpart that is not faced with those same barriers. As a world, we need to embrace equity. It is about meeting people where they are and helping them reach their potential. Once we do this, we create an inclusive world where equity is incorporated with the necessities of living and succeeding.
---
Inal Henry, Reaga-Infra Capital
What does embrace equity mean to you?
"And who will join this standing up and the ones who stood without sweet company will sing and sing back into the mountains and if necessary even under the sea we are the ones we have been waiting for" – June Jordon.
Embracing equity in the South African context has such a deep and profound meaning as it is closely linked to our fight for democratic freedom, equal opportunities and fair treatment, concepts which are now enshrined in our Constitution and legislation.
In the financial services industry, we strive for diversity in the workplace and actively advocate for the promotion of women. We know we need to address systemic barriers to entry to ensure that women have the tools they need to present themselves for promotion and raise their hands when opportunities arise. So often women are left behind because environments do not provide the necessary equipment, guidance and mentorship (and simply care) needed for growth and progress. In order to embrace equity, we need women to actively participate in the decision making bodies of organisations and this only comes about with promotion to senior leadership positions. We need to transform these bodies so that they are fully representative of parity and demographics in our societies.
Embracing equity in all spheres of society also means equipping disadvantaged and rural women to participate in the economy, teaching and steering them towards financial and societal opportunities in their communities and abroad. This leads to financial security and allows women to be leaders in defiance of patriarchal systems. By [releasing/liberating/emancipating] a woman – we release families and more so – we release communities …for wide scale upliftment and prosperity – we build grounds up the type of society we want. These are the Women who become the local heroines and inspirational role models the youth are looking up to … but it all starts with the understanding that the playing fields are not equal and sometimes a little more effort and kindness is required along the way.
It is without a doubt that the responsibility to embrace and promote an equitable society rests on the shoulders of each one of us and only we can steer the course and change the narrative. We have to make that extra effort and take action… for a better society for all… we are the ones we have been waiting for ….
---
Oksana Ocheretiana, Ukrainian Export Credit Agency
What does embrace equity mean to you?
It is my whole-hearted welcome to the fact that this year the focus is on equity issues. In distinction from equality, which we have already attained, equity for me is primarily a matter of respect. Also, it encompasses the value of each individual personality and the opportunity to show the unique advantages in cooperation, without artificial barriers, at full capacity.
As a Ukrainian woman, I have been living and working in counteracting aggression for more than a year, that is why mutual support based on respect for diversity without exaggeration, becomes an acute issue. I am proud that my colleagues understand this matter, so that it builds up a ground for our success.
I was lucky not to have experienced the extreme discrimination on my way, and those small signs of discrimination faced by me were surprisingly more often related to a young age, but not to a gender. However, the greatest happiness is working with people with whom we #EmbraceEquity together!
---
Francesca Beomonte, UniCredit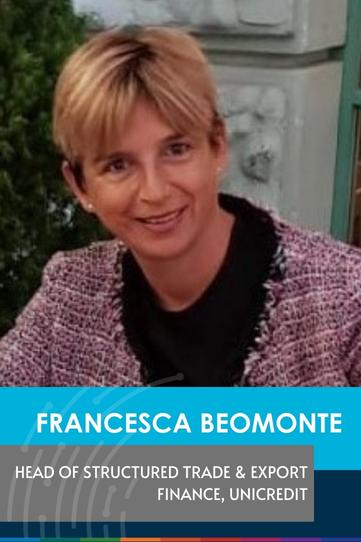 What does embrace equity mean to you?
Embrace equity for me means firstly giving everyone the same opportunities. In this respect, I think that much progress has been made in many countries and organisations, but there is still a long way to go. Equity means creating a fair and equal world.
But it is not only a matter of fairness, in fact, we know that an inclusive and equal company is also more efficient and productive, because to have on board different genders, mindsets and cultures is an enrichment which allows us to find more creative solutions and unlock our potential.
Another important point to remember is that we can all be part of the solution and thanks to our example and behaviour, we can drive the transition toward a more inclusive and sustainable work environment.
Considering my professional background in cross-border businesses, I have had the chance to concretely experience how important it is to have a multicultural environment that values and supports differences. Embracing equity is part of trade and export finance's DNA, and our industry should play a key role.
---