Amsterdam, 4 June 2020: The growth of the factoring industry in 2019 continued its upward trend and the reported figures indicate an increase of over 5% to reach 2,917 billion euro.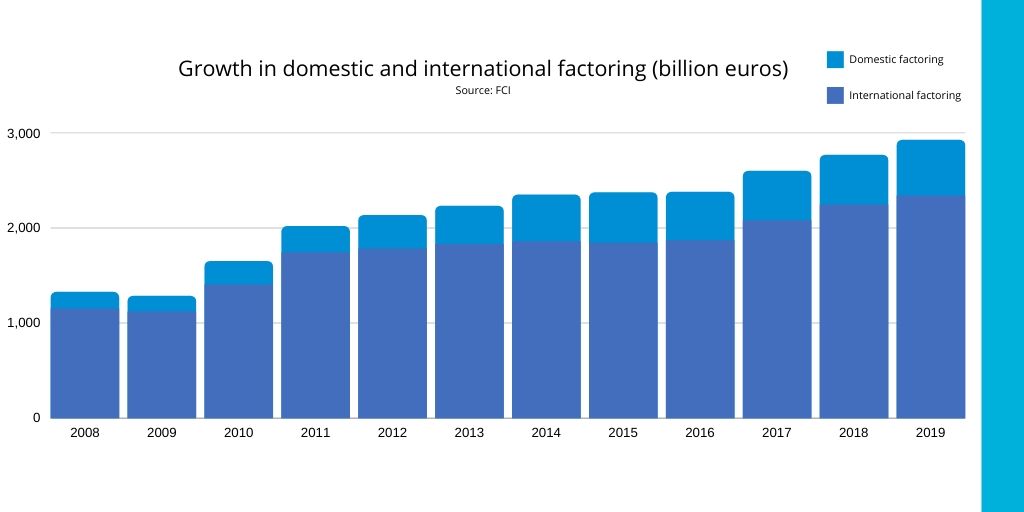 Peter Mulroy, Secretary General, FCI told TFG: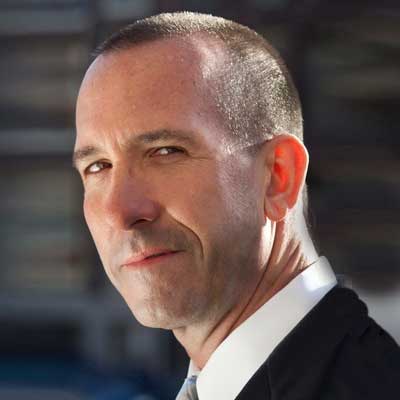 "This increase in global volume in 2019 follows on the heals of another successful two years in 2017 and 2018, when the industry grew by 6% and 9% respectively, showing three straight strong years of solid growth. Considering the many challenges with the trade war and geo-political issues, 2019 turned out to be quite a good year overall."
When looking at the individual markets, we must remember that the local currency fluctuation against the euro played an extremely important role, similar to past years.
Europe further increased its share of the total (68%) and showed a growth rate of 8% reaching a volume of over 1,976 billion.
France with a figure just short of 350 billion (+9.1%) maintains the lead, still followed by the UK 329 billion (+2.7%), Germany (estimated 275 billion, +12.8%), and close behind, is Italy with 263 billion (+6.4%). These four countries represent 62% of the European market. On the opposite side we still find Turkey with a minus sign: an 18.7% drop to 22 billion euro, however, in local currency the reported figure is -10%.
Next largest continent is Asia Pacific where the trend has dramatically changed negatively down (-1%) to a figure just short of 688 billion. We find the same trend when looking at the Greater China figure of just over 500 billion (Mainland China -2%, Hong Kong -10% with Taiwan's great support up +17%) representing over 73% of the continent's total volume. Singapore also dropped to just short of 40 billion (-10%) whilst India grew by 12% to exceed 5 billion.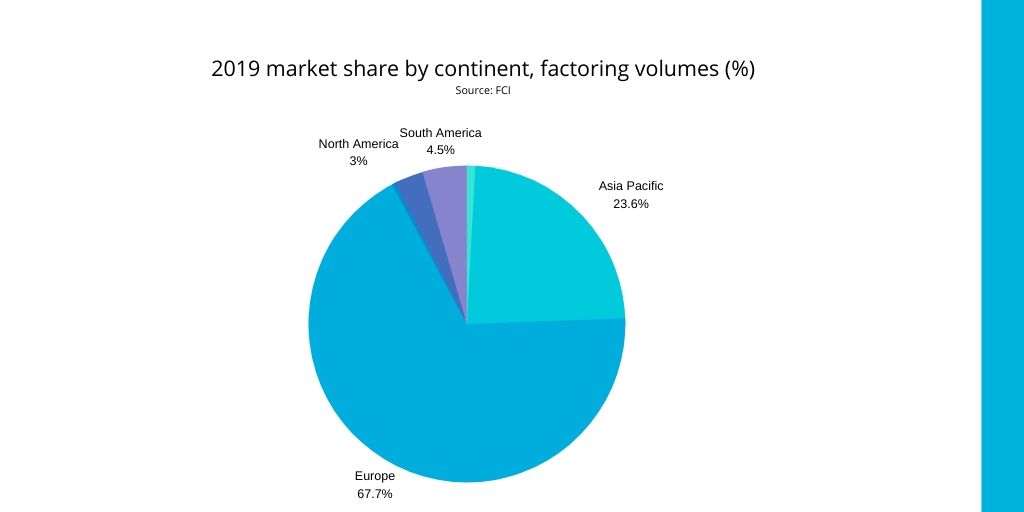 South America, representing just under 5% of the world volume, shows a figure of 132 billion representing a growth of 8.9% over the previous year. The three best performers include Argentina (+35% to 4 billion), Chile (+27% to 34 billion) and Peru (+16% to 17 billion), followed by Mexico also with a positive sign (+3%). Brazil, accounting for 35% of the region's volume, still shows a slightly negative figure (-1.2%)
North America follows with a negative trend (-3.7%) to reach less than 87 billion: Canada rebounded by +1% reaching almost 3 billion. In the US the figure relating to the small group of the larger players always reported in past surveys dropped to under 84 billion (-4.6%).
Africa's efforts are beginning to show an upward trend (+11%) to almost 25 billion: South Africa leads the way with a +12% growth (21 billion) with Egypt (+14%) and Tunisia (+7%) demonstrating strong performance.
The Middle East also grew by 12%, to reach a figure close to 10 billion mainly thanks to United Arab Emirates, which experienced a 17% growth and Israel's rebound (+2.6% increase).