What is Wood & Carpentry Trade Finance?
Global wood trade has made a steady, continuing recovery since the economic downturn of 2008–09, with increasing demand for finished lumber products and manufactured carpentry. Meeting this demand as a producer or manufacturer often involves extensive importing of unfinished lumber materials and exporting of finished wood and carpentry products. The lengthy payment and transportation delays from these trades can put pressure on firm's cashflow and even their margins. Trade finance products and expertise can help ease that pressure.
Wood & Carpentry Trade Finance
Production of all major lumber products (including industrial roundwood, sawnwood and wood-based panels) has gradually risen year on year from 2012 levels, and demand from the for carpentry and joinery products has driven growth in the manufacturing sector of the industry. Improvements in the global house building market (the largest downstream market for carpentry) has driven this growth, alongside rising demand for non-residential building construction, furniture and ornamental wood products from global consumers with rising real disposable incomes. In lumber, the fastest growth was in Asia-Pacific, Northern America and Europe, likely due to positive economic growth in these regions, and the recent conclusion of President Trump's NAFTA re-negotiation should stabilise occasionally fraught relations between two of the world's major lumber-producing economies.
International trade in wood is a diverse business. Lumber trade can be a high-capital, low-revenue business, with major processors maintaining high-volume commercial relationships with a few well-established buyers. However, processing and manufacture of wood products can range from high-output wood manufacturing to high-skill, low output craft joinery. Trade Finance Global constructs bespoke finance products specifically for wood and wood product traders to finance profitable ventures without squeezing capital from their business. Each product is unique to each firm and its business plan to ensure the means it generates finance and the terms on which the loan is repaid suit the specific venture the finance supports.
Products financed
Key products financed include:
Wood tar, and wood tar oils
Fuel wood
Wood charcoal
Industrial wood products (such as fibrewood, plywood and densewood)
Commercial wood products (such as sheets for venner, joined wood and sawn wood)
Builders joinery and carpentry of wood
Industry-specific wood products (such as railway sleepers, casks and barrels)
Consumer wood products (such as tool handles, tables and ornaments)
Wood & Carpentry – Finance Requirements
 You are trading profitably with established customers
 You are operating a creditworthy trading business
 You have agreed buyers or sellers for your proposed trading venture
How the transaction works
Trade Finance Global broadly offers three core financial services to traders of lumber and wood manufactures. First, conventional export factoring trade finance can unlock working capital for profitable import ventures by using accounts receivable or the goods themselves as the guarantee on the finance used to purchase the wood goods receivable. Lengthy repayment terms on this finance allow processors to manufacture and sell those goods before repaying the finance from the profits of the booked sale.  Second, TFG offers a variety of trade finance tools, such as letters of credit, to ensure that both importers and exporters within international commodity transactions receive the assurances they need to transact across differing trade and legal jurisdictions. Thirdly, for high-volume lumber traders, FX options can help firms mitigate the risks of exchange rate fluctuations on their businesses whilst their goods are in transit.
What are the SIC Codes for trade in Wood & Carpentry?
A series of six separate SIC codes exists to cover the full range of activities involving the production and manufacture of wood and wooden products.
| | |
| --- | --- |
| 16100 |   Sawmilling and planing of wood |
| 16210 |   Manufacture of veneer sheets and wood-based panels |
| 16220 |   Manufacture of assembled parquet floors |
| 16230 |   Manufacture of other builders' carpentry and joinery |
| 16240 |   Manufacture of wooden containers |
| 16290 |   Manufacture of other products of wood; manufacture of articles of cork, straw and plaiting materials |
The distribution, wholesaling and retail of wood and carpentry products is covered under other SIC codes. A form of Retail Trade Finance could be more appropriate for businesses such as these. Wood pulp manufacturers should refer to our Pulp and Paper Trade Finance guide.
Full tariff schedules for wood, articles of wood and wood tar, can be found on gov.uk.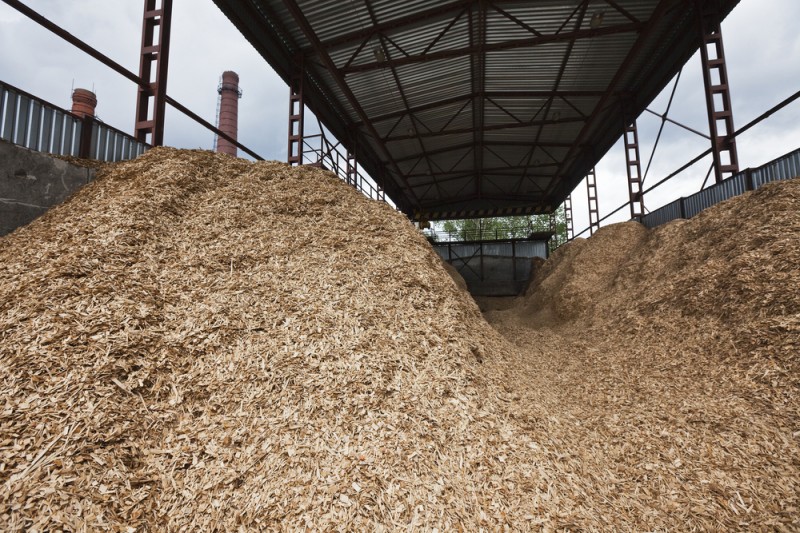 Case Study
Wood Manufacturer Business, Wood Trade
A large UK sawmill imports its lumber from around the world to produce wood for several large commercial housebuilders. Trade finance allowed the firm to purchase larger volumes of lumber to fulfil an unexpectedly large contract and book the profits.
Speak to our trade finance team
Benefits
 Get assessed for access to much-needed finance quickly when required
 Free up significant working capital from your business without compromising its assets
 Fulfil larger, more profitable orders whilst stabilising cashflow