What is Motor Vehicle and Car Finance?
We have many years of experience in financing vehicles and have a detailed understanding of the issues facing the industry. We aim to assist in creating financing solutions that are tailored to meet the specific needs of the sector, whether you are a large-scale operator or a sole trader.
Motor Vehicle and Car Finance
Vehicle finance is available for most types of transport and our dedicated specialists will work with you to find a funding arrangement that suits your specific needs.
Types of Vehicles
Key vehicles include
New and used cars
Vans
Lorries
Trucks
Bicycles
Motorcycles
Boats
Tractors
Taxis
Jeeps
Vehicle Finance Requirements
 You or your business is looking for £50k+ trade finance
 You want to purchase products/ buyers
 You are creditworthy
How the transaction works
If you want to buy stock and trade internationally, the exporter would typically want to be paid up front by the importer. The bank would issue a Letter of Credit, which guarantees this payment to the exporter upon receipt of documentary proof that the goods have been shipped. This is then repaid once the importer has paid for the goods, which could be anything between 30-180 days later.
What is the SIC Code for Motor Vehicle and Car Finance ?
The SIC Code is 29100 (Manufacture of motor vehicles)
Other SIC Codes that could also be used are:
45111    Sale of new cars and light motor vehicles
45112   Sale of used cars and light motor vehicles
45190  Sale of other motor vehicles
45200  Maintenance and repair of motor vehicles
45310  Wholesale trade of motor vehicle parts and accessories
45320  Retail trade of motor vehicle parts and accessories
45400  Sale, maintenance and repair of motorcycles and related parts and accessories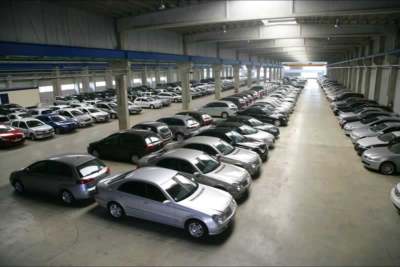 Case Study
Car Seller
A limited company based in Lancaster that buys and sells cars from UK and European dealers. The client required payments to be made to its supplier against confirmed orders. Trade Finance Global assisted with creating an import facility and expects to support the business further as it grows.
Speak to our trade finance team
Benefits
 No security or personal guarantee required
 Vehicle finance available even if the banks refuse finance
 Our partners find you solutions to increase trade
 Fast turnaround – get vehicle finance in 24 hours