Invoice Finance | The 2016 Guide
Invoice finance, also known as export factoring in France, is very common when trading goods and services domestically and globally.
Invoice finance allows sellers and exporters to trade on open accounts with clients, and can reduce cash flow problems within a business as cash from the invoices is released quickly. Invoices act as security or as a guarantee for a loan, or can be sold in advance to a third party who will subsequently take the payment off the clients.
Last year alone, over US $3 trillion was traded through export factoring and invoice financing, it is an industry which has been growing in many sectors for the past 5 years.
What does Invoice Finance Include?
Invoice finance includes any transaction, be that a cross-border or local transaction, which involves you invoicing a customer / end buyer which might not be paid for 30-180 days. Invoice finance offers a solution which allows for the value of the invoice to be paid upfront, less fees, which allows a company working capital to produce the product and send it to the customer.
The invoice financier will take on the responsibility to look after your sales ledger which means the business owner can have more time to focus on the business
An invoice financier will conduct due diligence (including credit checks) on customers, which reduces the risk of not receiving funding
Invoice discounting can be done on a confidential arrangement, which means that your customers will not know that you're using a finance house independently, which can help maintain your reputation
Invoice finance allows you to maintain a good relationship with your customers, as you can fulfil larger orders on time without worrying about cash flow and working capital problems
Importers
Exporters
Invoice finance specialists
Independent and alternative financiers
Corporate Banks
Other Service Providers (private funders)
Factoring
Invoice Discounting
Guarantees
Tailored Solutions
Video: An Introduction to Invoice Finance
Get in touch with our invoice finance experts:
Latest Posts from Trade Finance Global
Summary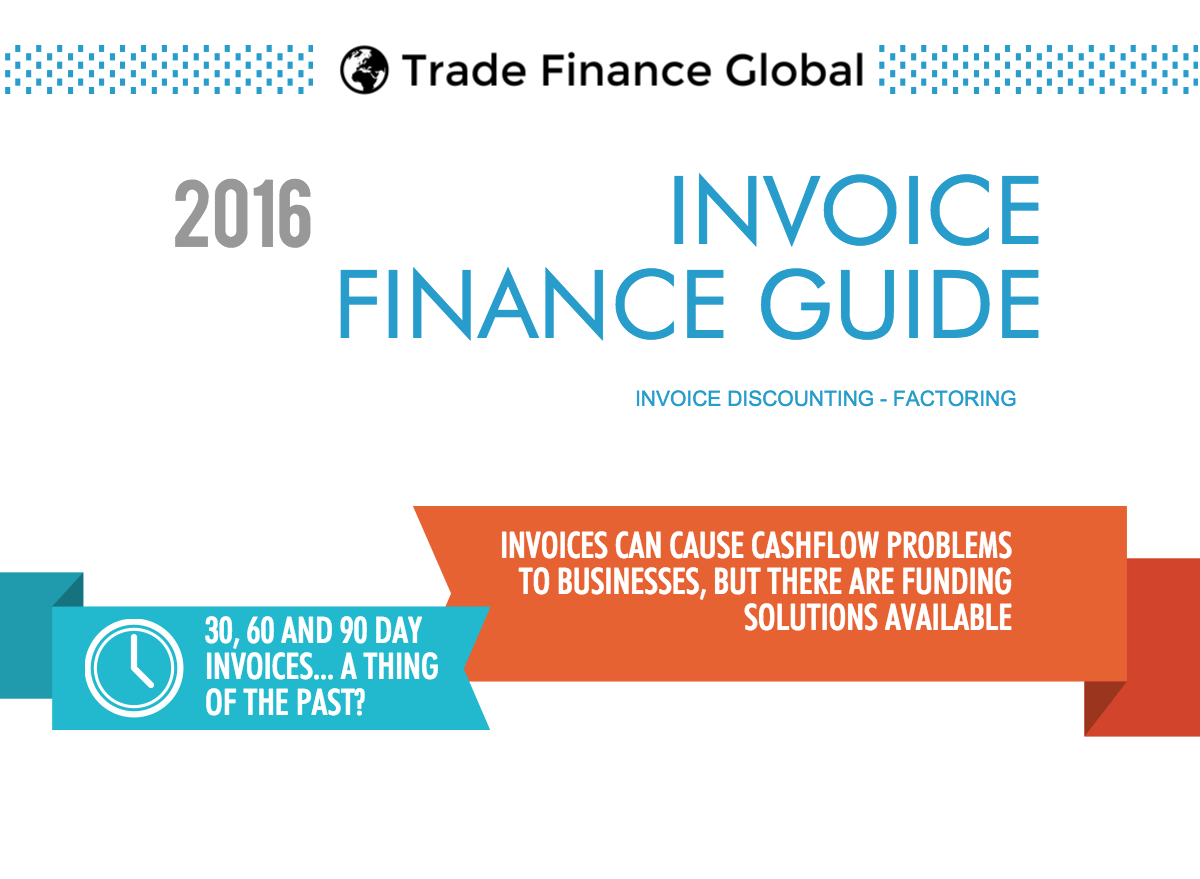 Author Rating
Brand Name
Product Name