What Is Dash?
Dash is an open-source cryptocurrency that was forked from the Bitcoin protocol.
In addition, is also a decentralised autonomous organisation (DAO) run by a subset of its users, which are called "masternodes".
Unlike many other cryptocurrencies which have sought to reinvent the wheel, Dash follows in the footsteps of Bitcoin and Satoshi Nakamoto's original vision to be a viable alternative to fiat currency as a medium for everyday transactions.
Dash, however, is not simply a replica of Bitcoin.
It seeks to improve on what many consider to be a flawed product by addressing some of its shortcomings, including a slow transaction processing time and a lack of privacy.
It differentiates itself through features such as Masternodes, PrivateSend, and InstantSend.
History of Dash
Though Dash now seeks to be a medium for everyday transactions, it's aspirations didn't always align this way.
In the beginning, Dash was called 'Darkcoin', and before that 'Xcoin'.
It was a currency that prioritised privacy and anonymity, much like Monero does today, but it changed focus in 2015 and rebranded itself as 'Dash – a move which has seemingly worked well given the token's growth since.
The founder of Dash is Evan Duffield – a software developer who had been studying Bitcoin since 2011 and saw Bitcoin's lack of anonymity as a weakness and sought to improve on it.
He made suggestions on how to implement this to Bitcoin's developers, but when they rejected his suggestions, he began developing his own altcoin instead.
In January 2014, he released 'Darkcoin'.
Several notable developments occurred after this as Duffield sought to improve the network, most notably by adding the feature of Masternodes.
Duffield realised that the focus on anonymity was holding the coin back as it had many other benefits aside from this.
Therefore, in March 2015, it was relaunched as 'Dash'.
As of August 2016, Dash is no longer used in any major dark net markets worth noting.
As of April 2018, Dash's market capitalization was around $4.3 billion and it was one of the top 12 cryptocurrencies.
As of February 2019, Dash was the most popular cryptocurrency in Venezuela according to Der Spiegel.
In October 2022 Dash had a valued market capitalisation of 450 million USD.
Dash Uses
Dash shares many of the same practical uses as Bitcoin, but it also has the added benefit of offering private and instant transactions.
This makes it potentially more useful than Bitcoin in instances where transaction speed and anonymity are required.
Here are four ways Dash can be used:
Global transfers: Dash can be used to send money anywhere in the world without going through any intermediaries. This can help users to avoid transaction fees and send money globally quickly.
Online retailers: Many online retailers now accept Dash. A list of online merchants that accept Dash is listed on the official dash website here.
Anonymous transactions: There are several legal reasons that people may wish to send money anonymously. For example, to avoid price discrimination or to prevent business competitors from gaining access to financially sensitive information. It also makes it a medium for illegal transactions.
Advantages and Disadvantages
The below table outlines the main advantages and disadvantages of Dash:
Advantages
Disadvantages
Decentralised. Most cryptocurrencies are decentralised to some extent, but some are much more so than others.
Dash has over 4,500 members that are able to vote on key decisions, as well as three major decision-making groups. This makes it much more centralised than many other currencies.
Brand Reputation. Dash has already changed it's name twice but it may need to do so a third time. Typing in 'Dash' into a search engine will bring up information on the character before the cryptocurrency. This generic term may be limiting Dash's exposure as many people haven't even heard about Dash.
Consensus. Dash's governance system allows it to reach consensus on decisions much easier than its biggest competitor Bitcoin. Bitcoin struggles to implement improvements due to an inability to reach a consensus.
Dash doesn't suffer from this same problem.
Voter Knowledge. The Dash community has expressed concerns about masternode's voting poorly and without sufficient knowledge or experience due to the low barrier to entry. If you own 1000 dash, you can vote as a masternode.
Transaction Speed. Dash's 'InstantSend' feature allows transactions to be sent and confirmed in a few seconds, whilst Bitcoin takes up to an hour.
Competition. Dash is in direct competition to Bitcoin, which has the first-mover advantage and is the leading cryptocurrency. Other cryptocurrencies, like Ripple, complement Bitcoin and, therefore, have more room to grow.
Privacy. Many people see privacy as one of the most important features of cryptocurrencies.
Dash's 'PrivateSend' feature enables users to transact completely anonymously, unlike Bitcoin which is only pseudonymous.
Limited use cases. Dash has focused its vision on being a digital currency. Other cryptocurrencies, like Ethereum and Ripple, have broader applications.
Dash Symbol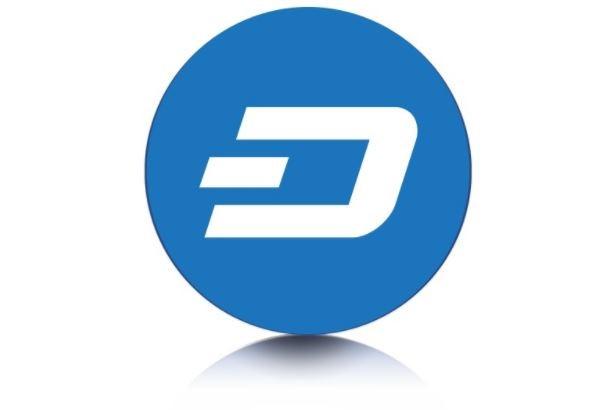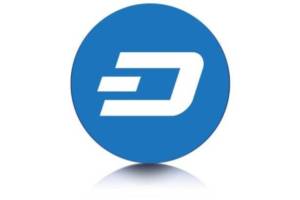 Interesting Facts
Here are 3 fun facts about Dash:
The word Dash is based on a joining of the word 'digital' and 'cash'. This fits Dash's core goal of becoming the default internet currency and puts it in direct competition to Bitcoin.
To enable Masternodes in Dash, you need to hold at least 1000 dash. This gets you extra privileges as Masternodes 45% block rewards for each block mined.
10% of each block mining reward goes back to Dash to fund future developments.
Speak to our trade finance team
Cryptocurrency Hub
Benefits
 Fast and efficient – speak with our trading team within minutes
 Great rates – beat high street bank rates with Trade Finance Global
 Our partners are regulated and trusted experts
 Experts partners who are specialised in geography and sectors