According to the AfCFTA timeline, phase III negotiations on e-commerce protocol, amongst others, are to be concluded in December.
Inspiration could be drawn from the Model Law on Electronic Transferable Records (MLETR), thus promoting harmonisation of standards in electronic transferrable records.
Digitisation as a global imperative
Digitalisation has become a global priority, but efforts to digitalise trade have been hindered by legislative gaps.
At this present moment, the e-commerce protocol of the African Continental Free Trade Area (AfCFTA) is undergoing phase III of negotiations, scheduled to be concluded on 31st of December of 2021.
To minimise disparity and promote harmonisation of standards, the Model Law on Electronic Commerce (MLEC) can serve as a model for drafting the digital trade provisions of the AfCFTA e-commerce protocol.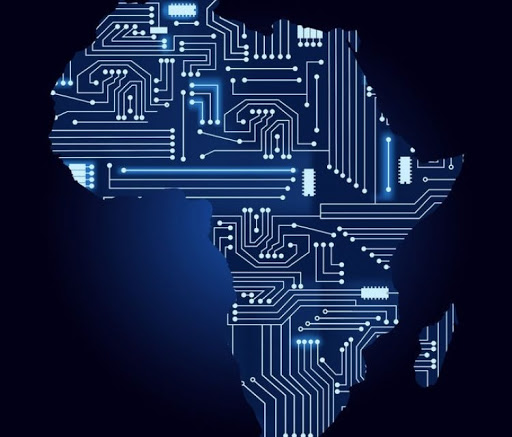 A breakdown of the AfCFTA
AfCFTA, the largest free trade area in the world, is an African Union Agenda 2063 project aimed at achieving inclusive and sustainable development.
Its goal is to boost intra-African trade by providing mutually beneficial trade agreements between member states.
It is projected that AfCFTA will help bring 30 million people out of extreme poverty and raise the incomes of at least 68 million people.
Furthermore, AfCFTA provides an opportunity to diversify exports, accelerate growth and attract FDI in Africa.
In order to maximise these gains, costs must be reduced through efficient regulations to enable the free flow of goods, boost productivity, and lower trade costs.
One of the ways to reduce cost and create efficiency is through digitising trade, as this would allow for:
Global trade and supply chains to become more robust
The support of economic growth and job creation
A decrease in the MSME financing gap
However, for these benefits to materialise, there must be an enabling regulatory environment that supports this transformation.
In February 2020, in order to address this, the African Union and Government Assembly decided that Phase III negotiations must focus on the AfCFTA Protocol on e-commerce.
The E-commerce agenda was first reflected in the African Union Convention on Cybersecurity and Personal Data Protection (2014), and, more recently, in the African Union Digital Transformation Strategy (2020-2030) (DTS).
In terms of creating an enabling environment, policy, and regulation, the DTS highlights one of its key objectives: establishing harmonised policy, legal, and regulatory frameworks.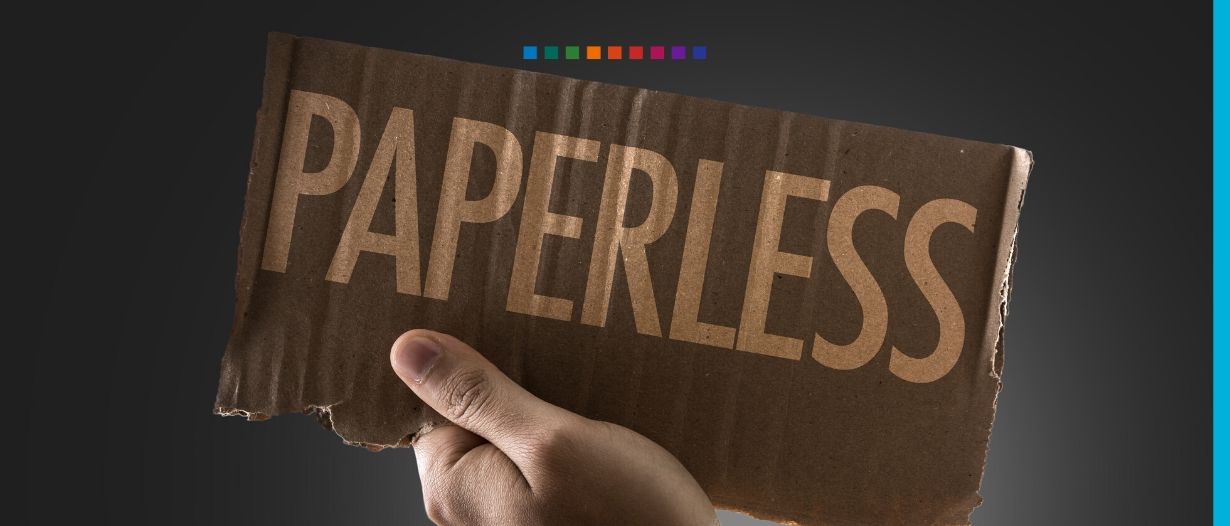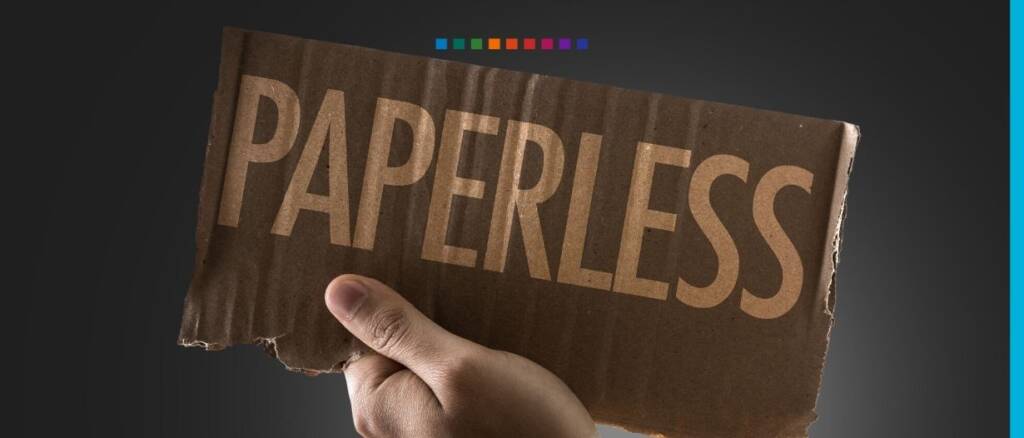 Digitalising trade – the legal challenge
An important aspect of digitalising trade is digitalising trade finance documents such as negotiable instruments.
Negotiable financial instruments are an essential part of commercial transactions, however, they are often
faced with challenges such as miscommunication, complex documentation flow, lack of transparency, and increasing documentary fraud.
Furthermore, these documents are cumbersome and generally inefficient. On paper alone, it is estimated that the international trade industry generates 4 billion paper documents per year, accorind to the
The COVID-19 pandemic has shown how fragile supply chains and small- and medium-sized enterprises (SMEs) truly are.
Such fragility is often felt more closely in intra-African trade due to protracted development challenges. To save costs and improve resilience under AfCFTA, paperless trade is imperative.
As electronic versions of negotiable instruments are usually more efficient, and less susceptible to human error and fraud than their paper versions, and they possess a higher level of security, integrity, and traceability, they are paramount on the road to digitise trade.
Despite their advantages, electronic transferrable records are hardly recognised legally, as most jurisdictions only recognise paper versions.
Delivery is a requirement of transferring negotiable instruments, however, so for delivery to occur, there must be a transfer of possession.
In some jurisdictions, for instance, under English Law – a popular choice for commercial transactions globally – transfer of this type of document would be impossible, as the law does not recognise possession of an intangible document.
One of the ways to get around this problem of restricted transferrability of negotiable instruments is the MLETR.
The MLETR – A Model Law for AfCFTA
The MLETR, developed by UNCITRAL, addresses the issues that have plagued the digitalisation of Electronic Transferable Records (ETR).
It enables the legal use of ETR by establishing a legal equivalence between control of an electronic transferrable record and possession of a transferrable paper document or instrument. MLETR enables ETR to be used both domestically and across borders.
As a model law, the MLETR is flexible and can be adapted to suit domestic circumstances.
It does not aim to affect the substantive law on transferrable instruments, making it an excellent model for drafting the digital trade provisions of the AfCFTA, particularly when considering the harmonisation objective of DTS.
Some countries that have adopted the MLETR and could serve as inspiration include:
Bahrain adopted the MLETR in February 2019.
Singapore passed an amendment to the ETA, the Electronic Transactions (Amendment) Bill, on 1 February 2021, which introduces Part IIA to the Act to adopt the MLETR with modifications.
In February 2021, the Abu Dhabi Global Market (ADGM), a financial free zone, issued its Electronic Transaction Regulation, which reflects the MLETR.
Paraguay has a bill enacting the MLETR, which has been introduced to parliament.
On 28 April 2021, the G7 digital and technology ministers committed to adopting ETRs in international trade.
How to model the AfCFTA after the MLETR
Structure
With respect to trade agreements, there is yet to be a global agreement on e-commerce that can be used as a benchmark.
This creates room for innovation and design of the digital trade aspects of the e-commerce protocol based on MLETR.
In trade agreements, there are four main categories used to organise issues related to e-commerce:
Market access commitments
Rules and regulations commitments
Facilitation commitments
Enabling issues
Provisions inspired by the MLETR can be in a part of the e-commerce protocol known as the 'Facilitation Commitments Section'.
This part could possess an ETR section, which could take the following forms:
a. A provision calling for the adoption of MLETR by AfCFTA member state parties – which would be similar to the draft provision suggested by the International Chamber of Commerce (ICC) for the Joint Statement Initiative on Electronic Commerce (JSI).
b. Alternatively, specific provisions could be expressly replicated, for instance:
Scope
The scope of application could be similar – applicability to ETR but exempting securities as substantive law can determine which instruments are securities.
Definition
The definition of an electronic record, an electronic transferrable record, and a transferrable instrument could be modelled after the MLETR. The definition of electronic record builds on data message on UNCITRAL Model Law on Electronic Commerce (2006), which some AfCFTA member states have adopted. The definition of ETR reflects the functional equivalent approach, whilst the definition of 'transferrable document or instruments' also focuses on key functions of transferrability and providing title to performance. Both definitions leave certain aspects to substantive law.
Substantive provisions that could be considered include:
➢ Article 7: An electronic transferable record shall not be denied legal effect, validity or enforceability on the sole ground that it is in electronic form.
➢ Article 8-11: on the functional equivalence of electronic and manual records.
➢ Article 12: on general reliability standards for methods used. This can ensure legal certainty whilst also allowing industry standards.
Though not exhaustive, these are suggestions that could help create legal standards in the area of ETR in Africa.
MLETR could be the answer to digital trade in Africa
Using MLETR – a global, uniform law – as an inspiration for the creation of AfCFTA's digital trade provisions can help create a legal environment that enables businesses in Africa to use electronic trade documents.
This has the potential to bring about a plethora of efficiencies such as time, security, and data processing, as well as economic savings.
This article was created as part of the International Trade Professionals Programme 2021.
Learn more about this incredible programme here.