International companies are facing the dual challenge of uncertainty and transformation in how they source, produce, transport, sell and trade their goods and services. The question is how can they get ahead of the curve and thrive in this changing environment.
On the side of uncertainty, we have the ongoing trade tensions between the United States of America and China with the imposition of new tariffs to levels that, according to the Peterson Institute, have not been seen since the 1980s and the potential disruption caused by a no deal Brexit on 31 October. This means managing the risks of increased costs of production and vulnerability throughout supply chains, and a shifting regulatory environment.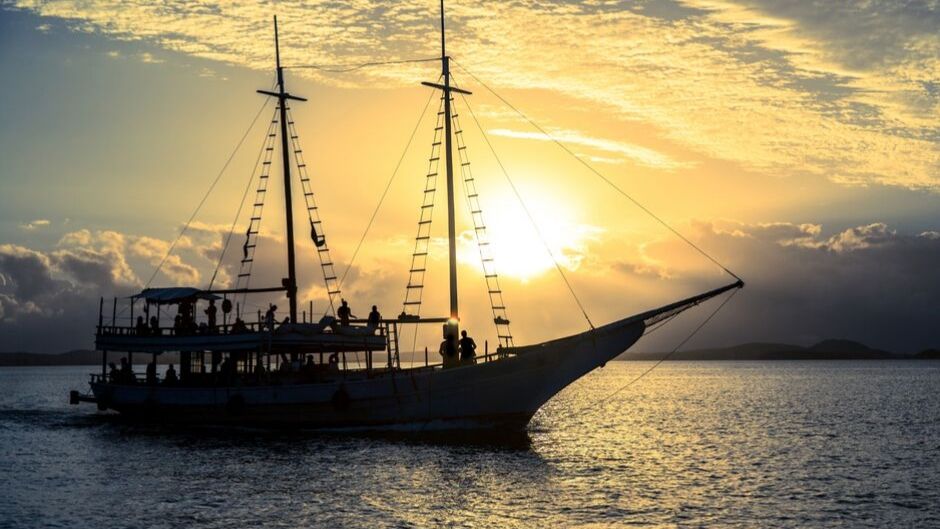 Meanwhile, the rise of tradable services, how they are being embedded in production processes, and the digital economy are all transforming where the value of trade occurs. But many are unaware that what they do is trade in services because sometimes it is simply a person travelling for business overseas.
For many, the digital transformation of services has best been exemplified by the shift from letters to faxes to emails. This has sped up how information, services and knowledge can crisscross the planet in a matter of seconds.
According to Deloitte's 2019 Digital Disruption Index, three-quarters of executives believe that digital is fundamentally changing their organisation. More recently, streaming services are shifting how consumers access different forms of media, and we are only at the beginning of the process as to what AI and machine learning could do.
This is borne out by the latest statistics from the World Trade Organisation and World Bank, which show that the annual growth of world merchandise (that is, physical goods) trade between 2000-2018 was below 4%, while the export of commercial services has grown at an average of over 6% annually over the same period.
Even products are not safe from the rise of services. If you look around you, most products are no longer just products. From after-sale warranties to the updates needed to keep internet-connected devices functioning and secure, increasingly services are embedded into the products themselves, and have become a primary means by which consumers distinguish between different producers.
These embedded services come with their own set of complications as companies must navigate compliance with different regulatory requirements across different countries, for example around data or consumer protection.
Services in International Agreements
The foundations of the way that goods and products are traded around the world was set in 1947 when a group of countries came together to agree the General Agreement on Trade and Tariffs (GATT). However, the corresponding agreement for services, the General Agreement on Trade in Services (GATS), only came into effect in 1995, almost fifty years later. Both GATT and GATS fall under the remit of the World Trade Organisation (WTO).
While there have been some advances since 1995, including on Telecommunication Services and Financial Services in the WTO, countries have struggled to make progress to update the international rulebook governing the trade of services – although some attempts are being made of late to address rules around e-commerce and digital trade by a coalition of WTO countries.
The inclusion of services in Free Trade Agreements is again an evolving practice, with some countries looking to set out increasingly ambitious provisions like those found in the more recent EU trade agreements or the Comprehensive and Progressive Trans-Pacific Partnership.
Navigating uncertainty, adapting to transformation
So how should businesses seek to leverage opportunities to improve the way they trade both goods and services internationally? In our experience, many will only seek trade advice once a significant issue has arisen. Given the global trade shifts that are occurring, simply waiting for trouble to come risks being caught off guard.
Instead, companies should be thinking strategically about trade issues in an integrated way. By necessity this will include a wide range of functions within a business and include tax, legal, supply chain and logistics, regulatory compliance and human resources. We see this as a three step process:
Map the trade barriers that you currently face;
Prioritise addressing those barriers either through optimising their use of existing trade arrangements or looking to new suppliers and markets; and,
Maintain a dynamic trade strategy, monitoring and updating as there are new trade developments.
With the right forward-looking mindset, businesses can take control of their own trade agenda and take steps to thrive whilst others are looking to do little more than reactively survive. Competitive advantage can be found here at a time when many are finding it increasingly difficult to hone their edge.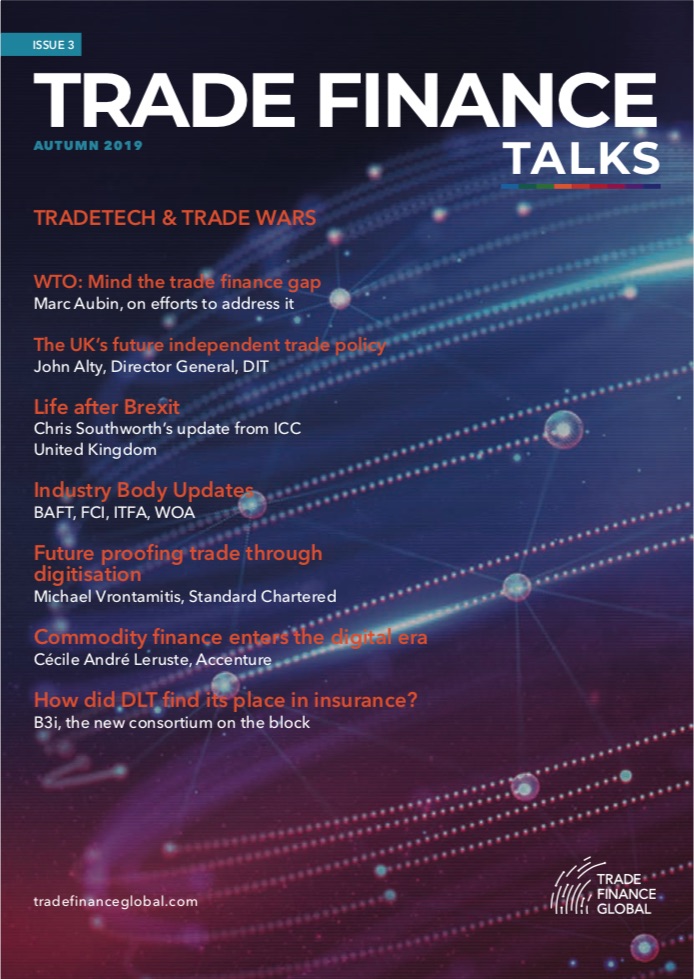 Read this full issue of Trade Finance Talks, free
This article was part of TFG's third issue of Trade Finance Talks: Trade Wars & Tradetech, launched at Sibos 2019. This free issue gets into the detail of trade wars, trade flows and geopolitics, as well as looking at how digitisation and fintech is bridging the trade finance gap. You can read the full edition for free here.
#maketradenotwar