TFG are pleased to announce our partnership with GTR MENA Virtual 2021, a hybrid event, with a virtual event on February 15-17 and a physical event on September 22. The virtual event will be free to attend. Expect to hear critical market insights with leading experts from the MENA region. GTR MENA will dive into the most pertinent discussion topics impacting the trade and export finance industry in the MENA region and the rapidly changing geopolitics in a turbulent trade landscape.
Where: Virtual
When: 15th-17th February, 2021
2021's GTR MENA conference will, have a hybrid virtual-phyiscal element. Both events attract senior level professionals from across banking & financial services, corporates & traders, government organisations, technology providers, regulator & policy influencers, and more. Online attendance is expected to reach over 1,500 total attendees. Download the agenda here.
Conference Highlights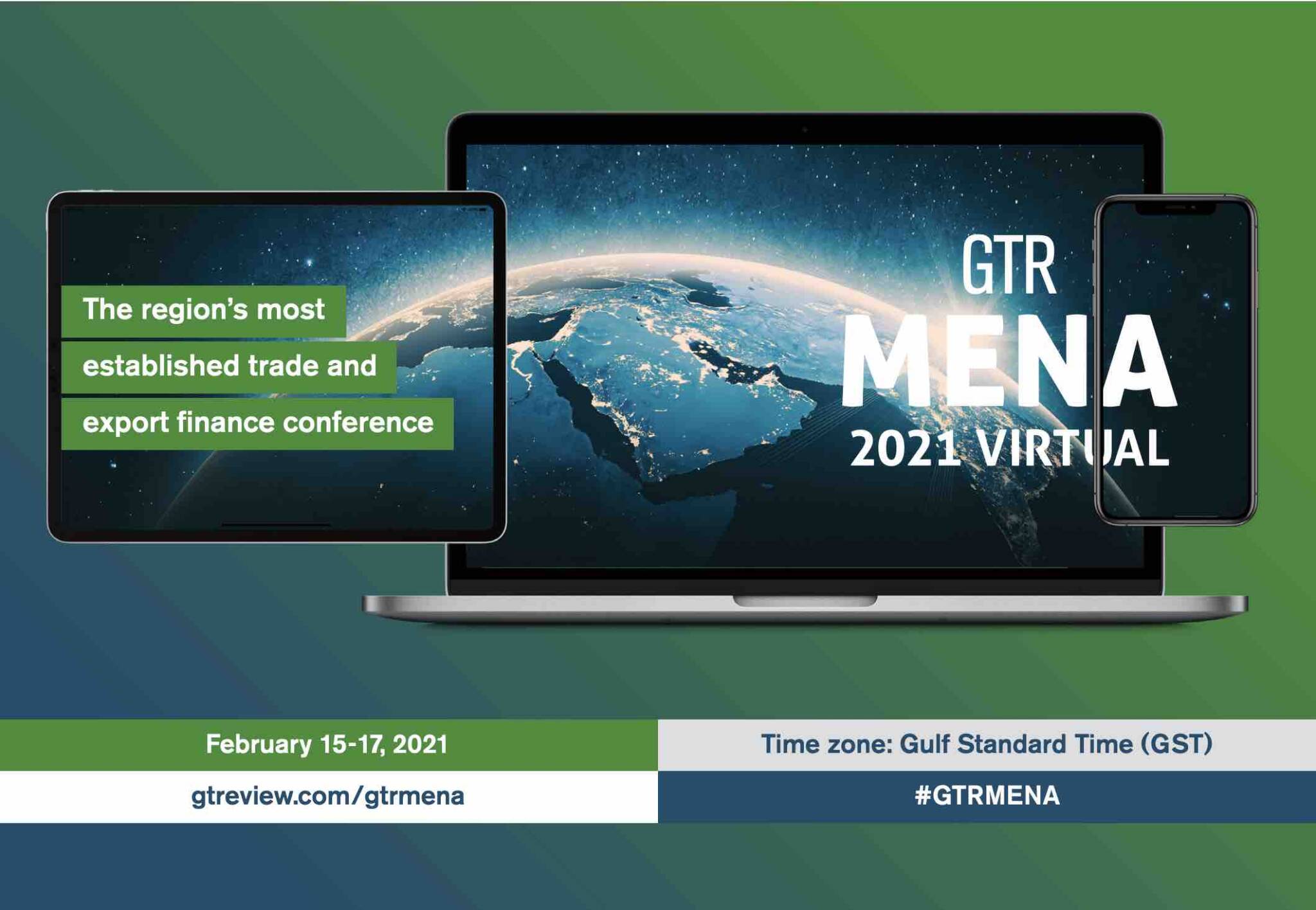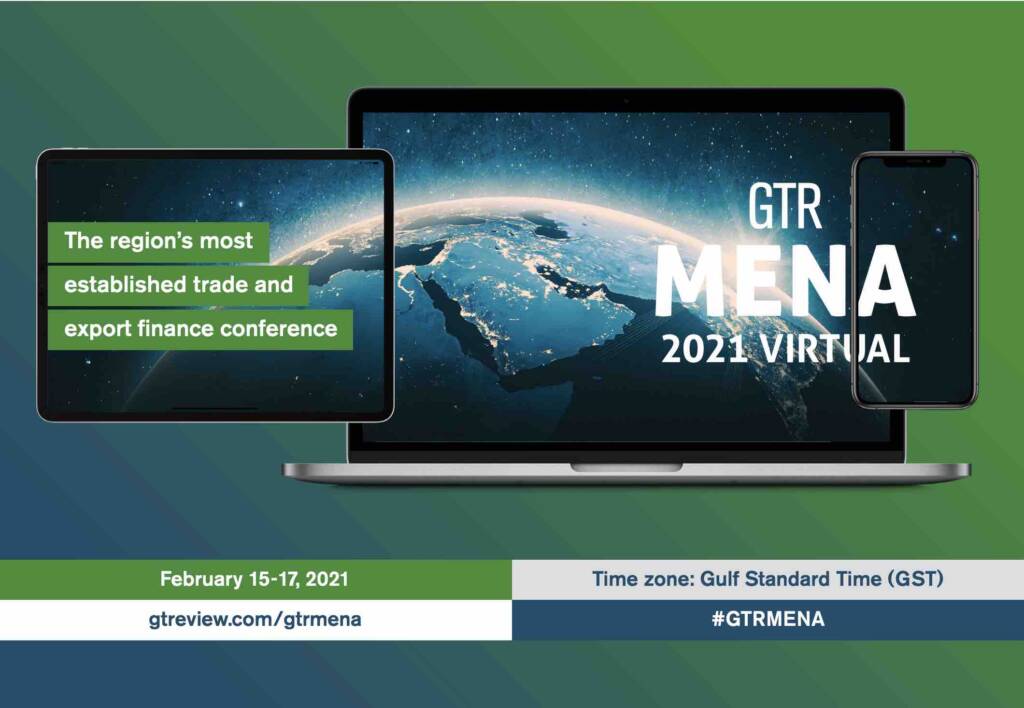 Photos & Gallery