Today we released our review of UK export and import figures, following the release of HM Revenue and Customs Regional Trade Statistics. From January – June 2015, UK trade exports fell by 1.0% and imports fell by around 2.5%.
Northern Ireland was the only country in the UK to see a rise in annual import value. However, when comparing Q2 2015 with Q2 2014, the value to exports did increase by 1.2% the number of importers rose amongst all regions.
Did you know?
England increased exports to Saudi Arabia by 26% (£838m) this year
Northern Ireland imports contribute to just 2% of total UK imports
The second biggest export from Scotland was beverages and tobacco (£4.6bn)
Scotland imported 45% fewer 'Coal, coke and briquettes
The South West of England contributed the same amount in terms of exports as Wales
Exports
In the year ending June 2015, the total annual value of exports was £285bn. The largest export contribution was from the South East, accounting for 14% of this, followed by London, at 11% of the total export value.
UK Exports by country / region, year ending Q2 2015

The biggest losers were the North East and Northern Ireland, both seeing decreases in total export value in comparison to Q2 2014. The top 5 partners that England exported to were the USA, Germany, France, Netherlands and China. Of this, the USA saw the largest jump in export value (increasing 16% to £33.8bn). "Machinery and transport equipment" dominated exports from England, which was around £90bn, followed by "chemicals and related products", at nearly £38bn.
England – Top five export partners, year ending June 2015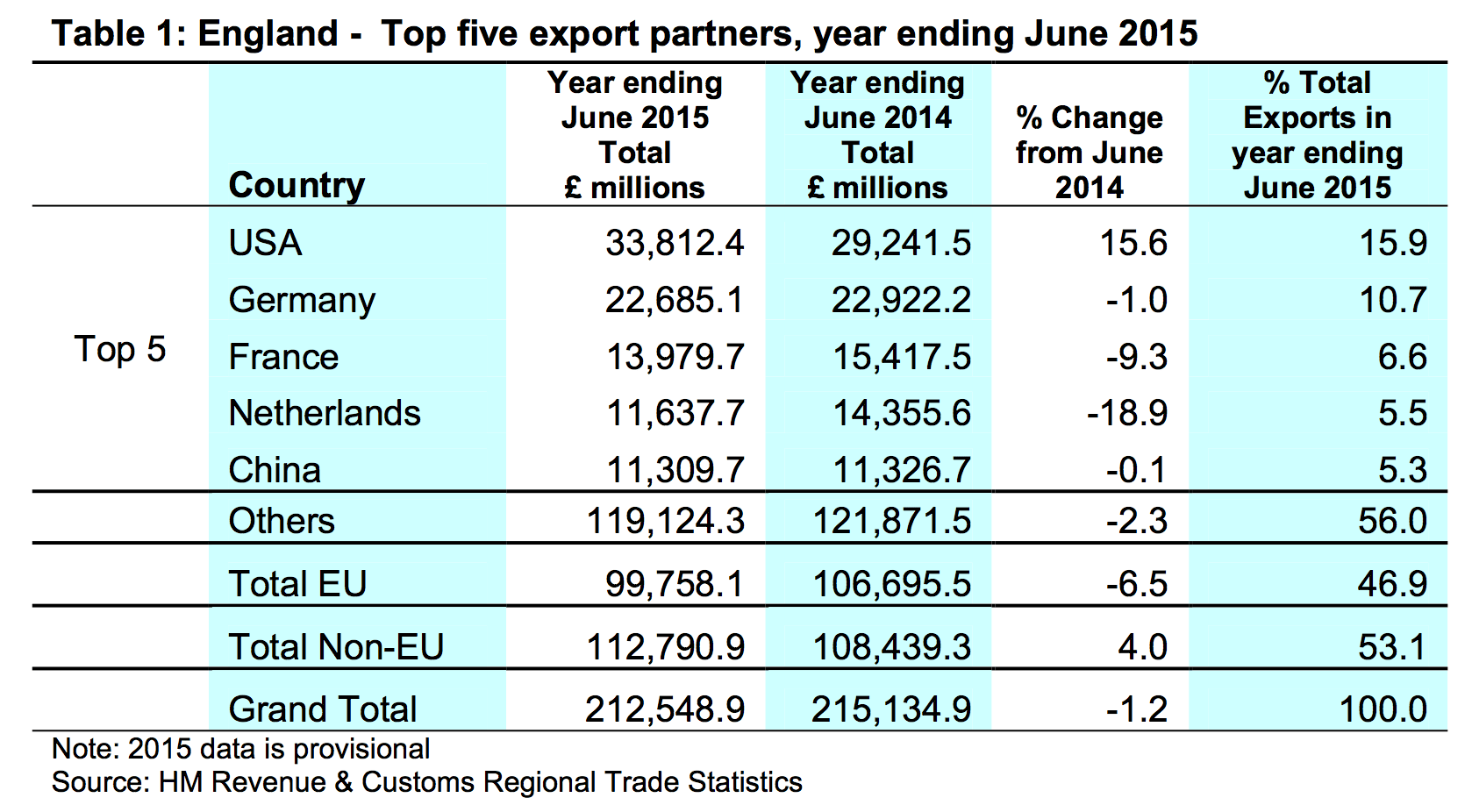 The largest decrease by product category was "mineral fuels, lubricants & related materials" which fell £8.1bn, 43% versus Q2 2014.
Imports
Falling by 2.5% in comparison to last year, the UK imported £405bn of goods and services from January – June 2015.
UK Imports by Region, 2011 Q3 – 2015 Q2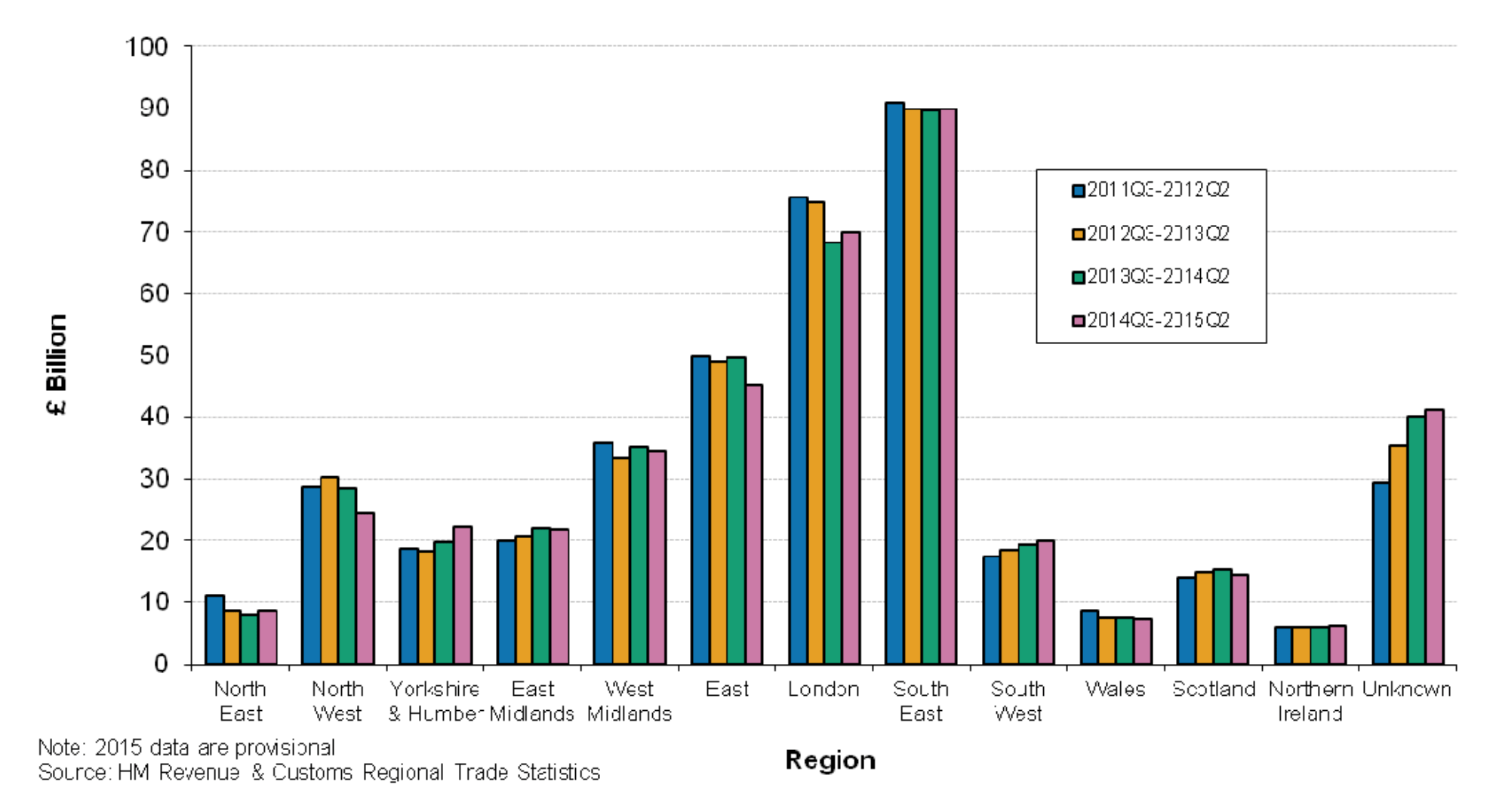 Northern Ireland was the only country to see a rise in the total import value, while England, Scotland and Wales saw decreases. England imported the most from Germany, followed by the USA and China.
Top 5 imports to England:
Machinery and transport equipment
Miscellaneous manufactured articles
Chemicals and related products
Manufactured goods classified chiefly by material
Mineral fuels, lubricants and related materials