Estimated reading time: 6 minutes
Artificial intelligence. The metaverse. What do these tools have in common for supply chains?
These are the technological building blocks for the future of the global supply chain–a fully digitised, connected, self-orchestrated ecosystem where even consumers hold decision-making power.
In recent years, major disruptions to global trade have highlighted an old and glaring problem for enterprises–a lack of end-to-end supply chain visibility.
Global supply chains have become more complex and interconnected, yet many enterprises still rely on manual paper processes or outdated and siloed databases.
During the pandemic, this prevented them from promptly identifying and responding to sudden geopolitical and climate-induced challenges, exposing themselves to supply chain shocks, working capital liquidity constraints, and increased regulatory and reputational risk.
Changing customer expectations–an ESG perspective
Enterprises are also dealing with rapidly changing consumer expectations.
Increasingly, environmentally conscious consumers are demanding more transparent and sustainable procurement practices, while a pandemic-related surge in e-commerce has accelerated consumer demand for customisable 'made-to-order' products.
Meeting these expectations requires a revised approach to the traditional supply chain.
With heightened volatility continuing to transform the trade sector, boosting supply-chain resilience to protect one's business and stay competitive has never been more important.
As such, executives have confirmed their number-one priority for the next three years: supply chain visibility.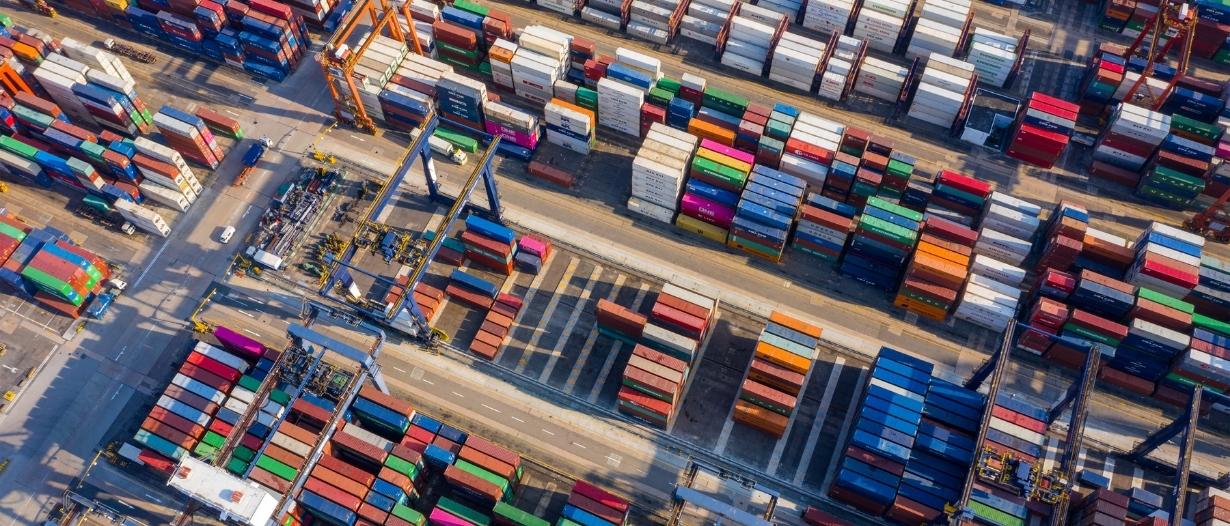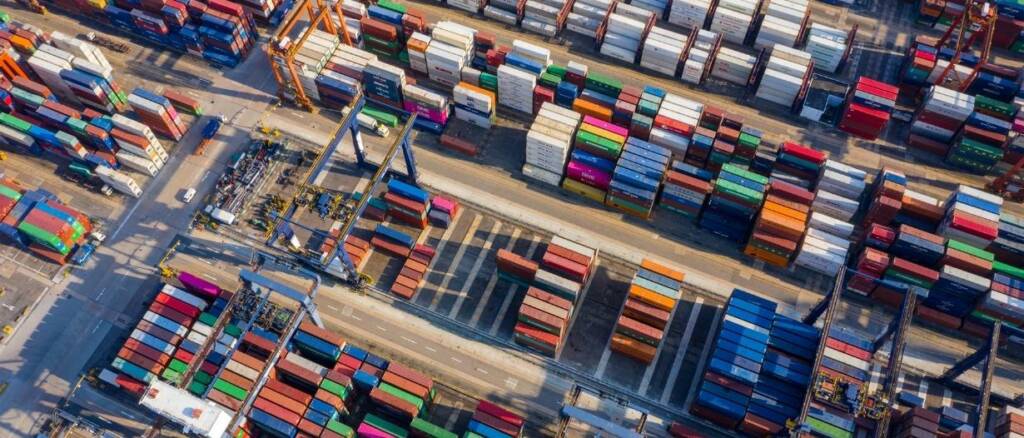 The first step: achieving intelligent visibility for autonomous supply chain
Intelligent visibility involves the ability to accurately monitor operations throughout an entire supply chain in real-time, rather than obtaining a 'snapshot' at a point in time.
This gives enterprises on-demand access to rich, up-to-date data regarding all participants in the end-to-end supply chain, beyond tier-one suppliers–including interrelationships with other supply chain ecosystems–the real-time status of key manufacturing locations, warehouse operations, logistics routes and partners, shipments, containers and key trade documents (e.g., bills of lading [BOLs]).
Importantly, this data provides transparency into the Environmental Social and Governance (ESG) practices of suppliers and whether companies meet relevant standards, such as those relating to the provenance of goods, greenhouse gas emission limits, and modern slavery laws.
Achieving real-time, end-to-end visibility into multi-tiered supply chains has been a long-running dream for trade and supply chain enthusiasts.
Enterprises would be able to identify and track sudden disruptions affecting suppliers much further upstream and use advanced data analytics to conduct scenario modelling, pinpointing weaknesses and quantifying and preparing for potential risks well before it trickles down the chain.
This significantly enhances supply chain resilience and efficiency.
For example, intelligent visibility and predictive analysis could be applied to large macroeconomic events, like the conflict in Europe, and newly introduced sanctions, or more localised events, such as predicting extreme weather events affecting a specific region–a coffee farm affected by drought, or a hub of factories hit by flash floods.
But is intelligent visibility still a faraway dream?
No. In fact, it is fast becoming our reality.
Technologies enabling visibility in supply chains
Today, there are technologies that can achieve this: blockchain and artificial intelligence (AI), in combination with Internet-of-Things (IoT) sensors.
With unique cryptographic qualities that promise immutability, transparency, provenance and privacy, a blockchain-based platform provides the digital backbone and a single source of truth for all supply-chain participants to exchange information safely and securely.
Many tech companies and banks, currently offer blockchain-based trade and supply chain solutions.
From 2021 to 2028, blockchain in the global supply chain market is estimated to generate $14.884 billion in revenue (with a rise of Compound Annual Growth Rate [CAGR] 57.4%), reflecting enormous demand.
The addition of AI, with its machine learning capabilities, and IoT sensors, is also crucial for predictive analysis.
IoT sensors are devices that can track physical goods moving along the supply chain, feeding real-time and even item-level data back onto the blockchain platform.
Meanwhile, AI capabilities process those large data sets to produce advanced insights and recommendations on the health of the supply chain. These insights are visible to authorised parties on the platform.
In the near future, AI and blockchain are forecast to enable smart, self-orchestrated supply chains–ones that can plan, respond and automatically execute optimal decisions (from procurement to logistics and distribution) in response to real-time developments, with little to zero human intervention.
As such, it comes as no surprise that a 2021 Price Waterhouse Coopers' (PwC's) survey of supply chain companies showed:
52% of participants accelerated their adoption of AI because of the Covid-19 pandemic
86% said AI is becoming a "mainstream technology" at their company in 2021
22% have already implemented an AI advanced analytics platform
38% have begun pilots, and another 22% plan to do so within the next five years
The survey demonstrates that AI investments in supply chains will certainly increase, and the payoff for early adopters may be so great that competitors will never be able to overtake.
In fact, governments around the world have reached similar conclusions.
The Australian Taxation Office recently partnered with ANZ and fintech company Convergence.Tech., automating excise tax payments for barrels of alcoholic spirits being tracked from distillery to point of sale on a blockchain platform.
According to ANZ, the pilot project is estimated to help the tax office recoup $45million of lost tax revenue annually.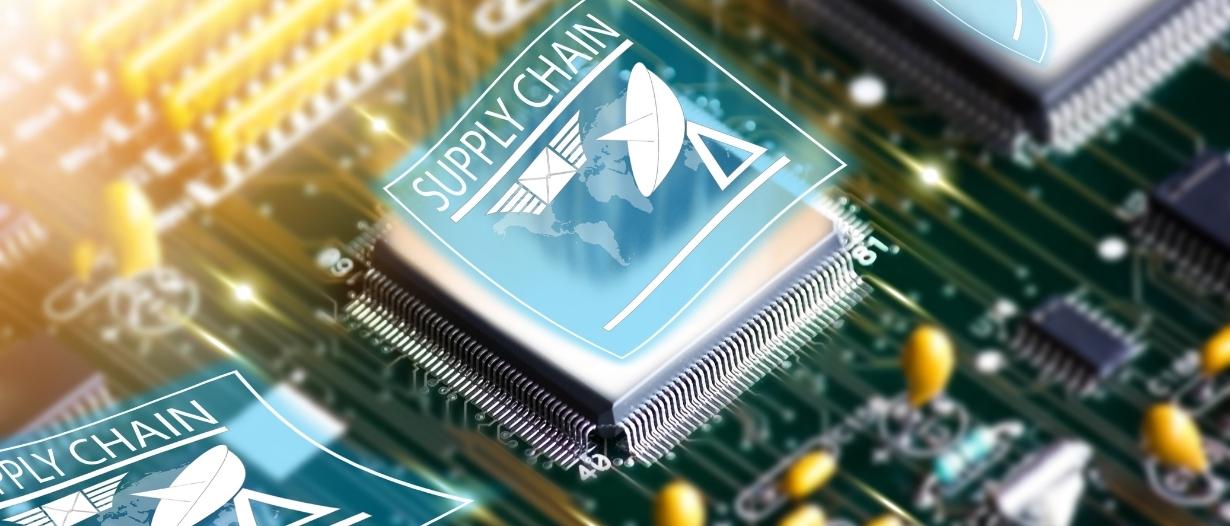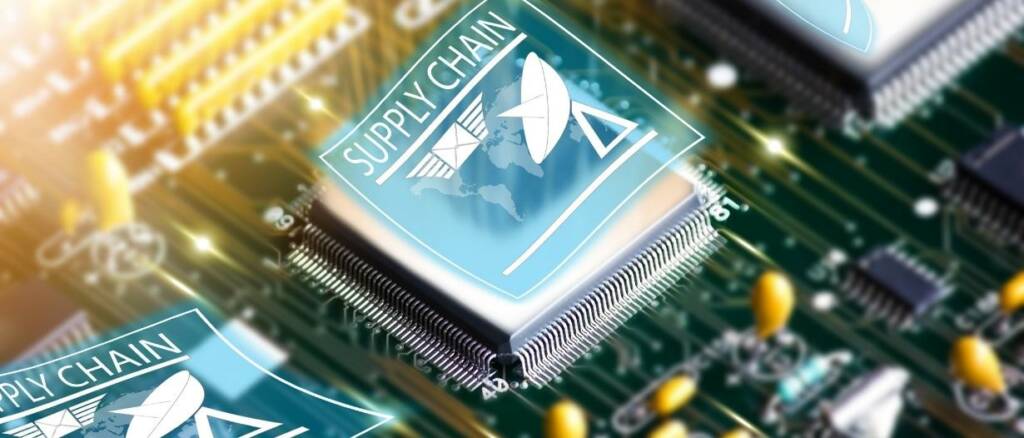 What the future holds: fully digitised and empowering for consumers
Blockchain, AI, and IoT sensors serve as the foundational blocks for trade and supply chain digitisation.
Further into the future, they will lead to even more exciting and transformative growth opportunities–a window into a world that might still seem like science fiction, but is surely and progressively being realised.
Businesses leading the trend
What is a good example of this?
Some fintechs are beginning to simulate the end-to-end supply chain in an AI-powered metaverse, creating a 'digital twin' that multiple parties can access, interact with (e.g., for scenario modelling), and use for real-time collaboration or customisation (e.g., on product design).

It is not a far-fetched idea that, one day, users may be able to visit a digital store in the metaverse to customise a pair of sneakers, and then wear them in virtual reality, or to 3D print the design and wear the shoes in real life. 

Japanese shoe brand AMBUSH has already launched a similar service.

For businesses, imagine being able to directly interact with consumers from anywhere around the world, capture real-time feedback and online browsing behaviours, then use AI to process this data into actionable insights and better strategies.

The metaverse also creates an opportunity to provide consumers with a transparent, highly personalised, and empowering creative experience–transforming the way products are designed and manufactured in the future. 

For example, consumers who consistently pick sustainably-sourced products in past purchases may be automatically presented with ESG-relevant data as they browse through products in a virtual store.
Setting up the foundations for resilience and success
It is time for businesses to update their strategy around managing supply chain risks and visibility.
Today, most organisations are future-proofing their supply chain with new tools and partnerships.
Around 78% of supply-chain executives plan to partner with others in the next three years, and 57% plan to invest in technology or start-ups to strengthen supply chain resilience.
With the right strategy, businesses could build a resilient, sustainable, and transparent supply chain that also provides opportunities for growth and enhanced competitiveness.
Read the latest issue of Trade Finance Talks, July 2022