Join Our Mission to Revolutionise the World of Trade Finance
Are you looking to share something insightful with our engaged user base?
We are looking for contributors who are experts on one or more of the subjects we cover. Contributors include trade financiers, investors, fund managers, entrepreneurs, accountants, journalists, professional service providers and engineers.
The TFG Contributor Programme
Our contributors provide thoughtful and insightful commentary, consistent with our editorial policy, on the following areas;
Commodities and Structured Finance
Treasury & Payments
About Trade Finance Global
We are pioneers in business funding and trade finance, offering a range of truly flexible debt finance options to suit all types of SMEs. We operate a super-fast process – from application to funding. Trade Finance Global clients have a dedicated point of contact at every step of their lending journey.
This is combined with TFG's award-winning content, informing a global audience of 160k monthly readers (6.2m impressions) – across app, podcasts, videos, magazines and research. TFG has an extensive list of partners, including UKEF, DIT, Google, and ICC.
Why Trade Finance Global?
A post on Trade Finance Global is certainly something to shout about. Our readers and audience are a globally engaged cohort in the trade finance space. So whether you're early in your trade finance career or looking to provide opinion and expert advice, being a TFG contributor is a great opportunity.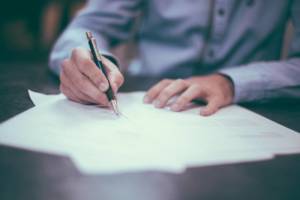 How does it work?
Send the final draft of your piece, a proposed headline, brief bio, and links to any other pieces you've published to editor@tradefinanceglobal.com.
Our team will review your submission and get back to you if it's something we're interested in posting. Please note that we can't make publishing guarantees.