A myriad of supply chain initiatives have also been launched over the past few years that leverage DLT to enhance transparency of the supply chain and ease access to financing, with a particular focus on micro, small and medium-sized enterprises.

HaloTrade
Halotrade is a blockchain-enabled fintech startup focused on the delivery of sustainable supply chain financing. Founded to help curb the issue of disengagement in supply chains, Halotrade creates a system where all of the actions that occur on the supply chain are trackable and transparent. For banks, the Halotrade system creates value by providing a means of de-risking trade finance through access to trustworthy data on sustainability credentials. For brands and retailers it provides them with a means of ensuring that their entire supply chain has been sourced ethically. For farmers and the various producers around the world, Halotrade provides them with better data and insights into their own land, as well as faster access to cash at improved margins.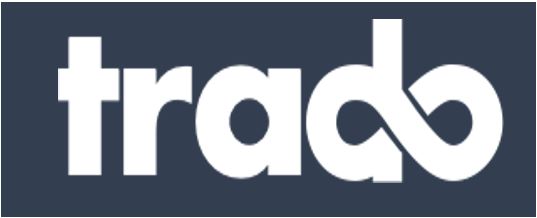 Trado
Trado is an experimental system to financially incentivize fairness and transparency in small holder agricultural value chains that was designed and delivered by Halotrade, Provenance and Meridia, convened by Cambridge's Institute for Sustainability Leadership and funded by global multinational corporates, banks and UK Aid. By linking verified product claims and producer identity data to an immediate financing decision at the point of goods production, the system triggered a mechanism automatically to pay smallholder tea farmers in Unilever's Malawian supply chain many weeks earlier than would normally be possible, using a payment obligation from Unilever to lower the financing rate. This gave rise to a finance saving that was then quantified, agreed by consensus and given back directly to a local NGO to invest in sustainability initiatives for the farmers, such as places at Farmer Field School, with every transaction recorded in the Ethereum blockchain. All of this was achieved without asking the consumer to pay more for their tea – directly as a result of the efficiencies, trust and transparency of the system.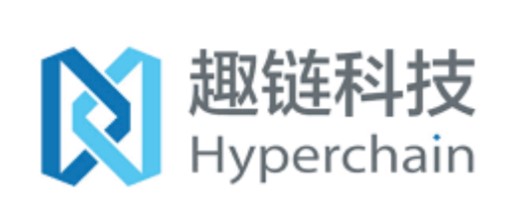 Hyperchain
Hyperchain is a Chinese Enterprise-level blockchain platform operating in the supply chain finance space. The firm, which began developing its own proprietary DLT technology in 2016, offers blockchain solutions, blockchain open cloud platform, and smart contracting tools, but is heavily oriented towards supply chain digitization. Through those digitization efforts, it aims to help bring digital certificates and supply chain traceability to the ecosystem, driving value for participant firms tamper-proof, traceable, and shared assets.
One application of Hyperchain deployed by China UnionPay and China Everbright Bank is a trusted electronic credential system. Using this, Bank customers can atomically send their electronic credential with electronic signatures to the platform, then the credential can be stored, hashed, encrypted so to support transactions and issue electronic credential with absolute data credibility and traceability. It is estimated that 1.2 million yuan has been saved daily on average due to the reduction of paper credentials.
Hyperchain has worked with a host of banking, fi nancial, and technical partners including the People's Bank of China, Bank of Beijing, Shanghai Stock Exchange, Huawei, Google, and China Telecom to name a few. In addition to its supply chain finance work, Hyperchain is also working heavily with the Ministry of Industry and Information Technology to draft industry standards.


Skuchain
Skuchain's Inventory Control & Finance (ICF) Program uses a Blockchain system to enhance buyers' visibility into their inventory and control and to provide better financing to suppliers by allowing them to get financing at the buyer's cost of capital, which is typically lower than their own cost of capital. Skuchain's ICF Program is currently being deployed across electronics, manufacturing and mining & minerals supply chains of major anchor buyers throughout Asia, South America and the US.
Other initiatives include Linklogis, a supply chain financing service provider that is based in China; Liqease, a supply chain finance solution that enables both suppliers and their buyer counterparts to manage their supply chains more effectively; InBlock, launched by LiquidX in November 2018, which provides an enterprise blockchain solution for supply chain, treasury and working capital; Alibaba's Ant Financial; as well as OneConnect, which has developed a supply chain finance solution called One Enterprise Chain; and Leia2 which focuses on KYC. These are just some of the numerous supply chain finance initiatives that have emerged over the past few years.