Estimated reading time: 4 minutes
Cargo transportation is enjoying rapid growth due to increased globalisation and online ordering. The shipping industry accounts for a vast percentage of global trade, so finding ways to make it more sustainable is crucial.
2023 will see big changes in the marine shipping industry, as the International Maritime Organization (IMO) and European Union (EU) implement new strategies to reach their emissions goals.
Here's what to expect from the shipping industry this year.
The IMO 2023
The IMO's new set of rules, called the IMO 2023, aims to reduce shipping carbon emissions by 40% by 2030, and 70% by 2050 compared to 2008 levels. The IMO 2023 took effect on January 1.
It affects commercial and private vessels, and will measure carbon emissions by two metrics: the Energy Efficiency Existing Ship Index (EEXI) and Carbon Intensity Indicator (CII) rating.
The EEXI measures a ship's energy consumption, power, speed, and engine size. It only applies to boats of 400 gross tonnage flagged under countries participating in MARPOL (the International Convention for the Prevention of Pollution From Ships).
Vessels that receive an EEXI rating below a certain threshold will be penalised until they modify their systems to comply.
The CII ranks the efficiency of individual vessels. It measures emissions compared to the amount of cargo carried and distance travelled, giving ships a grade from A to E. Vessels that receive three years of D grades or one failing E must take corrective action.
Because the IMO 2023 imposes such stringent measures on ship emissions, it will strongly reduce the cargo industry's environmental impact.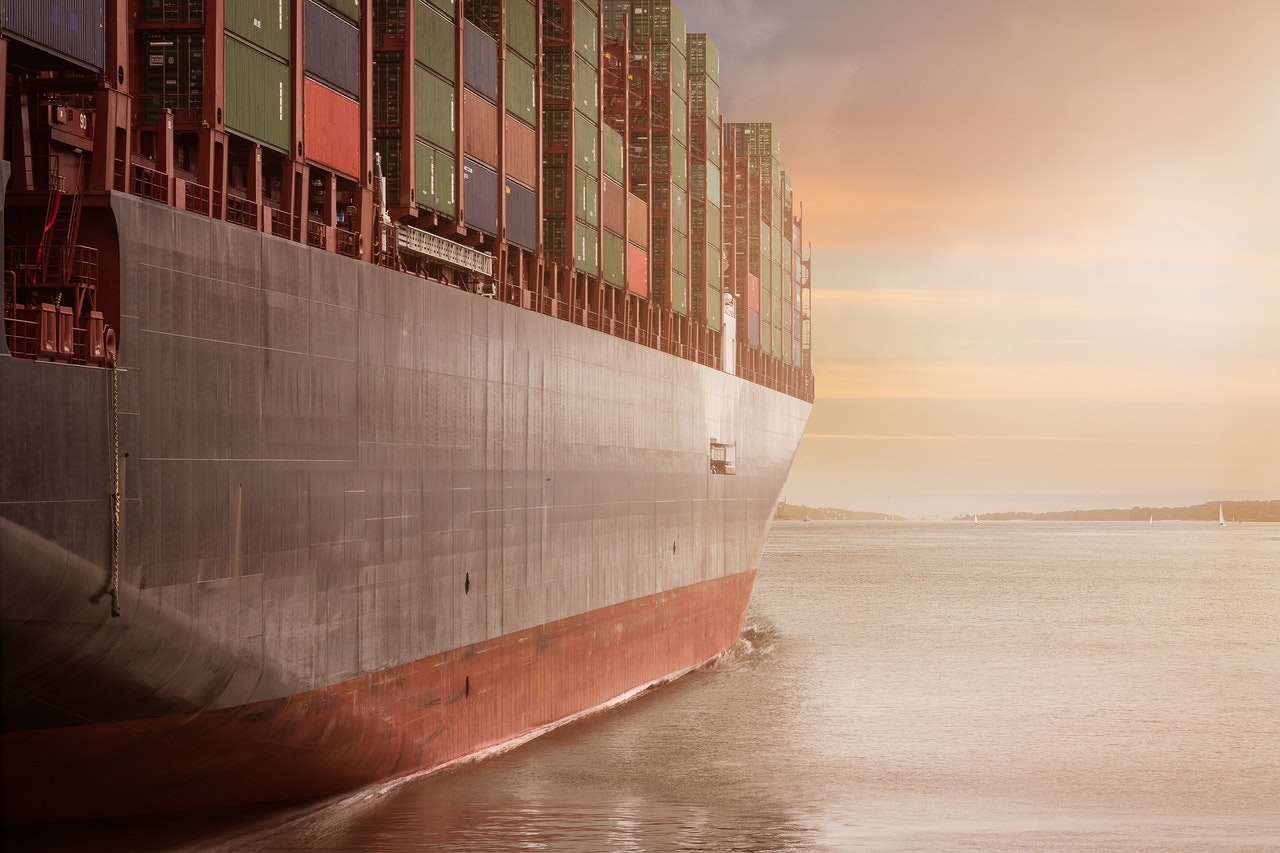 Fit for 55
In 2021, the European Union announced the Fit for 55 plan as part of the European Green Deal, which strives to make the EU carbon neutral by 2050. Fit for 55 contains five items related to the maritime shipping industry, some of which came into effect this year. The revised Emissions Trading System (ETS) requires all ships sailing to and from European ports to purchase allowances for the carbon they emit. Additionally, cargo ship fuel is no longer tax-free.
How Ships Are Becoming Greener
By implementing the following measures, current and future cargo vessels are taking major steps to improve their sustainability to comply with the IMO 2023 and Fit for 55:
More Efficient Design
Traditional ships almost invariably had rounded hulls. Now, builders are constructing vessels with sharp, streamlined hulls to cut through the water with ease.
More efficient designs reduce fuel usage. Well-designed engines that last longer, extend ships' life spans, reducing the need to mine metal to build new boats.
Slow Steaming
Slow steaming is the practice of strategically slowing a cargo ship down. Reducing a vessel's speed can dramatically improve fuel efficiency. It's a simple yet effective strategy to cut costs and fuel consumption, even as the number of ships in the ocean increases.
Route Optimization
Modern technology allows shipping companies to make more informed decisions depending on predicted oceanic conditions. Choosing routes with good weather and calm seas can lower costs and shipping times, requiring less fuel usage overall.
Better Propulsion Systems
The more efficiently a vessel can sail, the less fuel it consumes. Mechanical solutions that reduce drag can improve speed and reduce emissions.
For example, kite-like SkySails attached to a cargo vessel harness wind power to pull the ship along, reducing engine strain and lowering fuel consumption.
The Hi-FIN propellor attachment produces swirls that counteract the waves a propellor generates, reducing drag and saving fuel. The Hi-FIN is an obvious choice for shipping companies because it saves money, and is good for the environment because it reduces emissions.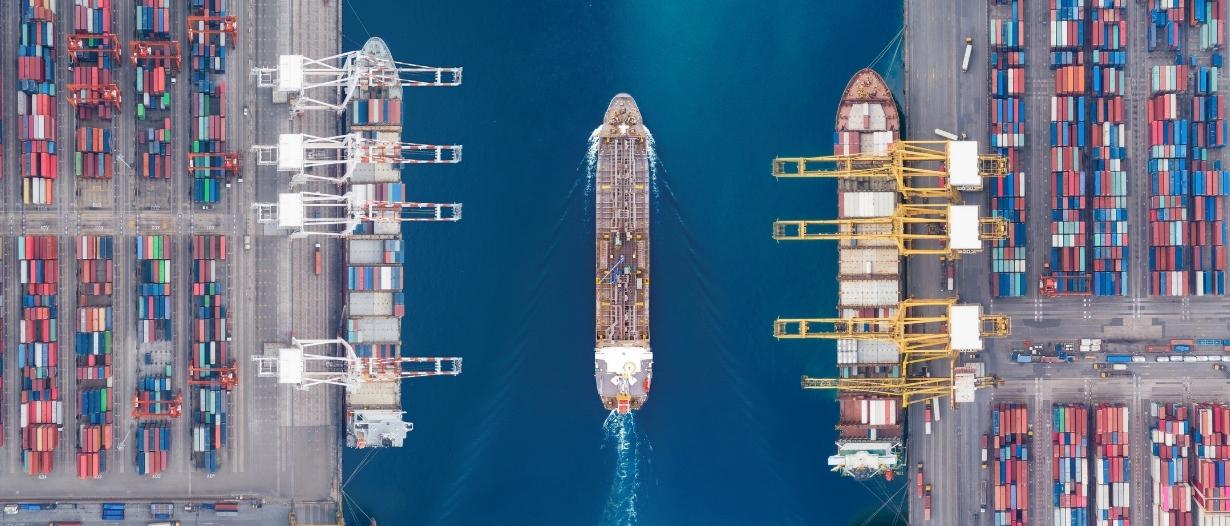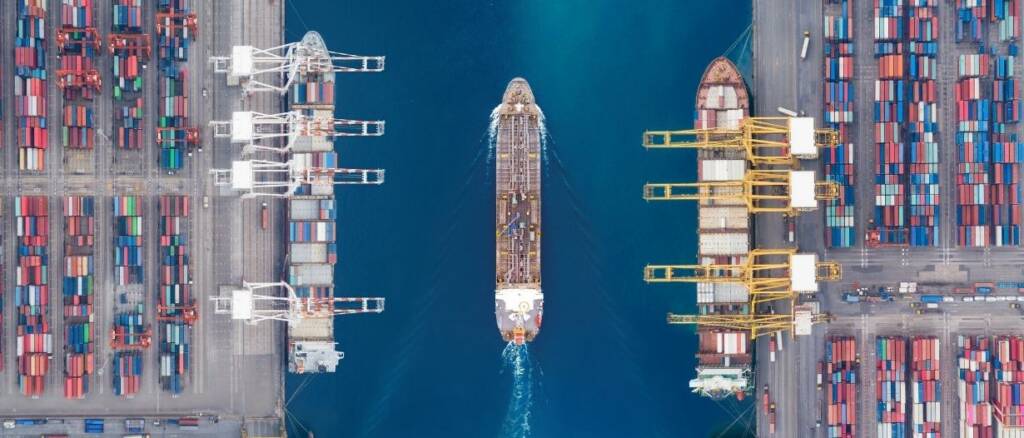 Current Decarbonization Efforts
Shipping currently contributes 2% – 3% of global carbon emissions annually. Cargo vessels transport about 80% of the world's goods by volume, and with the demand for products increasing, the industry must work toward becoming greener.
Alternatives to high-carbon fuels are an important part of reducing emissions. Proposed solutions include ammonia and hydrogen fuels as well as solar, wind and nuclear power. Liquid natural gas also emits less carbon when it burns, so it may be a viable stopgap measure until more sustainable sources become available.
Last year, major shipping companies like COSCO and Maersk spent billions of dollars developing methanol-fueled ships.
Maersk expects to start operating a methanol-propelled feeder vessel in mid-2023. This is part of the company's preparation to manage a fleet of these vessels in the near future.
TotalEnergies also plans to offer biofuel to its shipping partners in Singapore this year.
Smooth Sailing
Many new regulations are coming into effect this year, and the cargo industry is working hard to create more efficient vessel designs, improve shipping routes, and adopt alternative fuels.
If things continue this way, 2023 will be an important year for sustainability in shipping and could result in a greener and more profitable future.