Listen to this podcast on Spotify, Apple Podcasts, Podbean, Podtail, ListenNotes, TuneIn
Season 1, Episode 72
Host: Deepesh Patel, Editor, Trade Finance Global
Featuring: Tod Burwell, President & Chief Executive Officer, BAFT
We have just completed the marathon that is virtual Sibos – a festival of trade, treasury, and payments. So what better way to celebrate than to be joined by the CEO of the Banks Association for Financing Trade (BAFT), Tod Burwell. And this year, Tod is also celebrating another accolade…
Happy 100-year anniversary to BAFT, and congratulations! It's quite the achievement for a trade association to survive an entire century!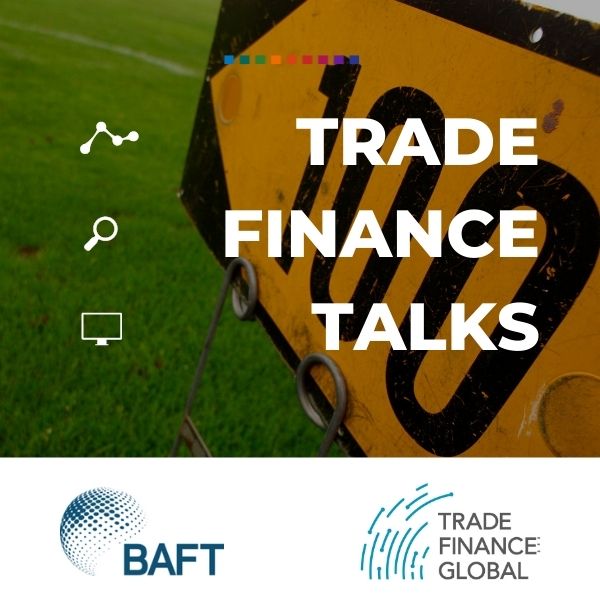 Early beginnings of BAFT
BAFT is the leading global industry association for International Transaction Banking. It helps bridge solutions across financial institutions, service providers, and the regulatory community that promote sound financial practices, enabling innovation, efficiency, and growth.
BAFT delivers value through promoting thought leadership and best practices, conducting policy advocacy, providing training and education, and building a global community and forum for members to interact.
Key updates from BAFT this year
This year, BAFT celebrated its 100th anniversary, evolving from its humble founding to support the international business of 10 US mid-western banks, to its current global engagement serving members from over 60 countries on six continents.
You can find more BAFT-related updates in the newly released 2021 BAFT Annual Review Digest.
BAFT CONNECT
BAFT CONNECT, a new virtual transaction banking club for networking, shared problem-solving, and content exchange. Two Open House events on October 20, 2021 at 7AM ET and 12PM ET. Open to all members and non-members.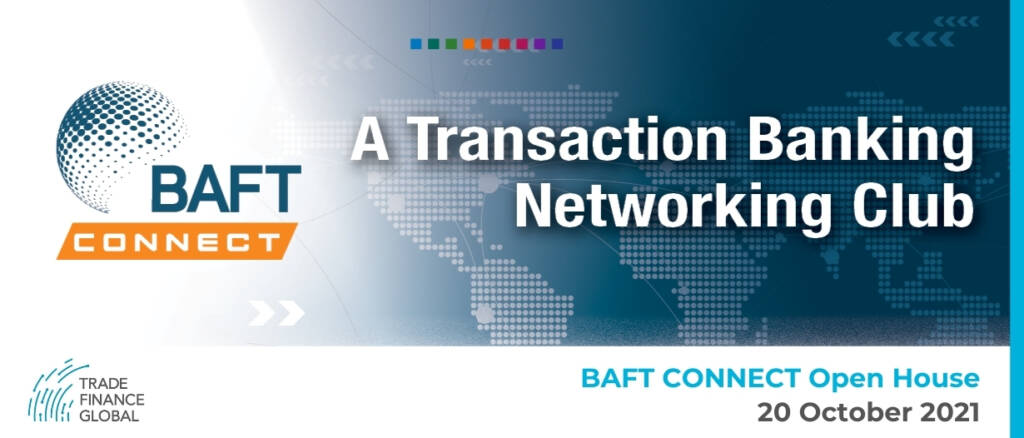 BAFT's focus for the rest of 2021 and 2022
Trade digitisation
Sustainability / ESG
De-Risking / Correspondent Banking
Supply Chain Finance accounting / disclosure
Basel III implementation