Listen to this podcast on Spotify, Apple Podcasts, Podbean, Podtail, ListenNotes, TuneIn, PodChaser
Season 1, Episode 44
Host: Deepesh Patel (DP), Editor, Trade Finance Global
Featuring: Ziyang Fan (ZF), Head of Digital Trade, World Economic Forum LLC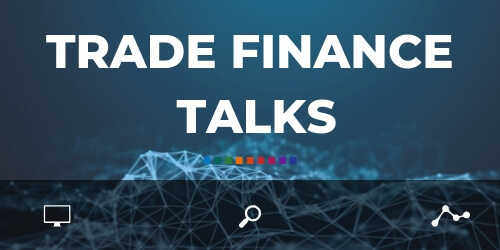 It's never been a more important time to recognise and accelerate the adoption of technology to help enhance, promote and ease global trade.
Moreover, there are many challenges associated with the advancement of technologies, which are coinciding with the rapid emergence of: ecological constraints, the advent of increasingly multipolar international order and rising inequality. And to add to that, the economic and health impacts of the global pandemic Coronavirus have been huge.
With that in mind, we were joined by the World Economic Forum's Ziyang Fan, joining us from San Francisco.
Deepesh Patel (DP): Ziyang, welcome to Trade Finance Talks!
Ziyang Fan (ZF): Good day. Thanks for having me!
DP: Now it's been quite a while since we last caught up face to face, I think perhaps at the Finastra World Trade Symposium last year and a lot has happened since! So, introductions. Let's start with a quick 30 second elevator pitch from you Ziyang – Who are you? Where are you from? And what do you do?
ZF: My name is Ziyang David Fan. I'm the Head of Digital Trade at the World Economic Forum. I am based in the forum's Centre for the Fourth Industrial Revolution in San Francisco. I am a lawyer by training and have worked in both international trade and technology in both public and private sectors.
Creating a better world: Public-private partnerships
DP: So what is the role of the World Economic Forum? And how does such public-private partnerships help society?
ZF: WEF is the international organisation for public-private partnership. Our mission is to improve the state of the world. Public-private partnerships (PPP) are not a new concept, but I do believe that in this age of technology and innovation, it's particularly important, to bring policymakers, innovators and technologists together to work hand in hand to solve some of the global challenges we face amidst the pace of which technologies are fast developing.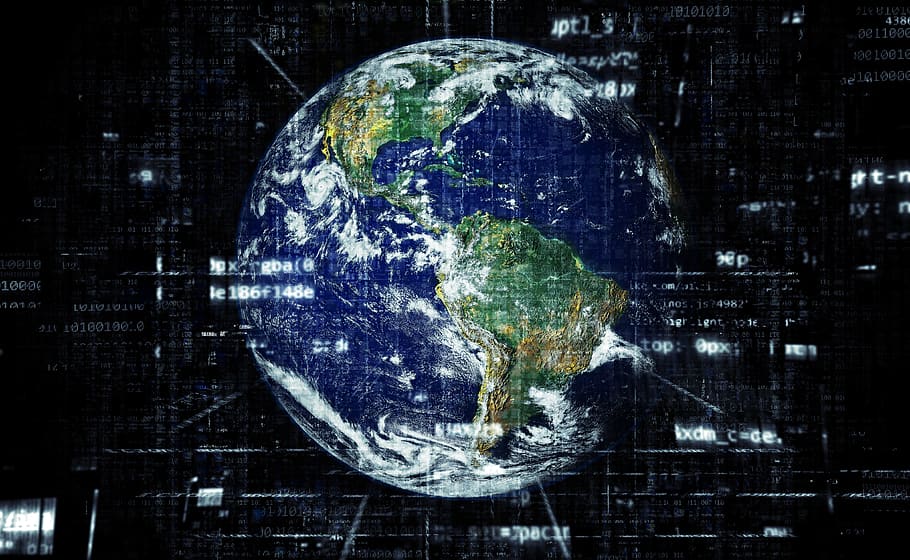 The Fourth Industrial Revolution
DP: Absolutely. So let's start with the 'Fourth Industrial Revolution'. It is exciting sometimes just to take a step back and look at the pace of change of technology and the potential for this to improve society. So what is the WEF Centre for the Fourth Industrial Revolution?
ZF: Thank you. The Centre was established in the Spring of 2017 in San Francisco. Our mission is to maximise the benefits and mitigate the potential harms of science and technology. Our goalis to close the gap between technology and policy. In many cases, technologies are moving too fast and policies and governments are lagging behind. We partner with governments, the private sector, civil society and experts in a multi stakeholder approach to co-design and pilot innovative projects around tech policy.
Digital trade and technology
DP: Let's jump straight into digital trade. What is digital trade as you see it at WEF and what's the focus?
ZF: We take a rather broad approach on digital trade – from the base we are aligned with the OECD definition, that is, the digitally enabled transactions in trade in goods and services, that can be delivered both digitally or physically. This includes everything from cross border e-commerce, buying something online, booking an Airbnb in another country, or even, using Zoom!
Cross border digital payments, although not necessarily a type of technology, are also a key focus to digital trade. Digital trade also includes 'Tradetech'. Tradetech is the use of technologies to make trade more efficient and inclusive, just like fintech or regtech for the trade sector.
DP: There's a lot of exciting work going on in tradetech, it's an exciting space! Let's focus on new technologies now. It would be great to hear your view on how the advancement of new technologies such as machine learning, big data, automation, even 3D printing could affect trade.
ZF: Thank you for that question! I'll focus on 3-4 top technologies.
Machine learning (ML) and artificial intelligence (AI) – driving efficiencies in global trade
ZF: One, which I mentioned earlier, is around machine learning and artificial intelligence (AI) – we have a project called a Tradetech. We have been working with and doing expert consultations with a very diverse group of partners and stakeholders: from world's largest ocean liners and small startups, to policymakers, and lots in between!
With regards to using AI in trade, maybe we can kind of boil it down to two areas. One is for using AI for optimization. For example, a large ocean liner could use AI to calculate the best and most efficient shipping route to reduce time spent at a port, for example, and this results in reduced emissions. We also spoke to another small startup called Dorabot just last week; they make robots for the warehouses. The company uses AI to help calculate the best ways to unload something in the region of 50,000 packages in the most efficient way and sequence! Right. So that's another example of AI in trade.
PODCAST LIVE: Artificial Intelligence and Trade Finance (S1E14)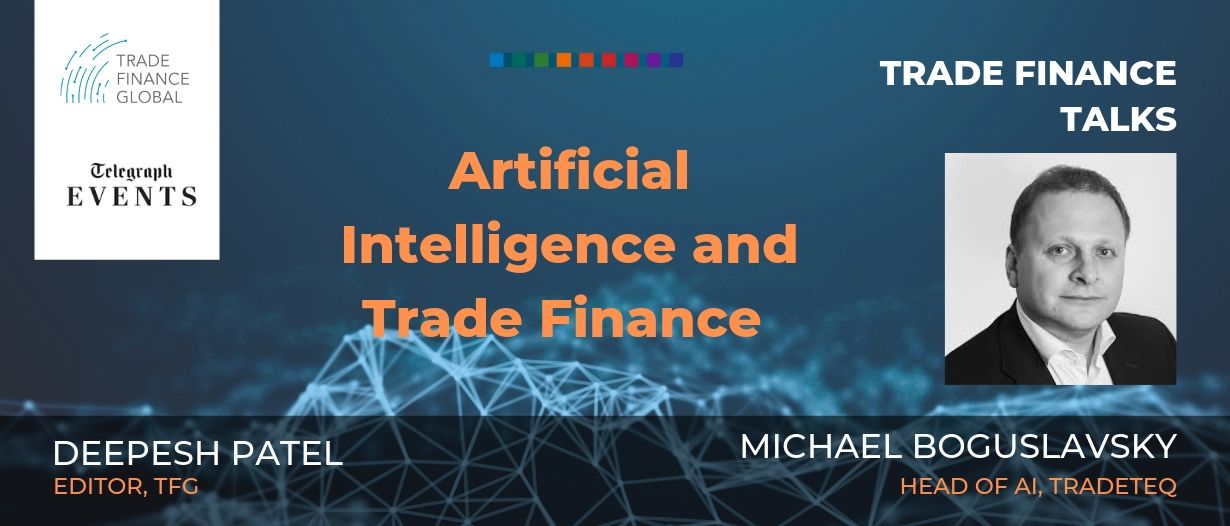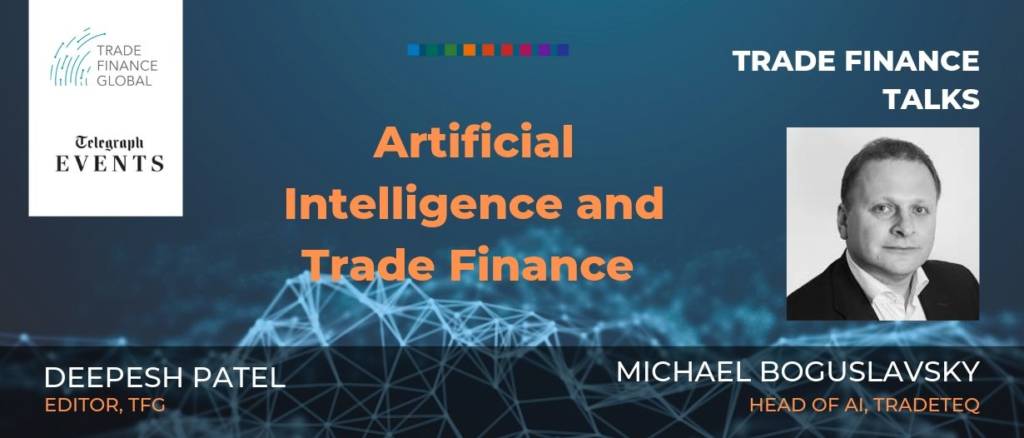 Predictive analysis – is there a correlation between beer consumption and temperature?
Another very common use of AI optimization is in predictive analysis. So, for example, we can use predictive analysis to predict the 'number of packages' one might receive from week to week, based on existing and previous data, which can help you to staff your labour and machines, as well as logistics. Recently, the CEO of a startup Truckl told me that there is a correlation between temperature and how much beer people purchase! So by using predictive analysis, you can potentially predict beer orders and volumes based on the temperature forecast!
Automation – ramped up due to COVID?
ZF: Next up, there's automation. Automation within trade is nothing new, but COVID has introduced an interesting angle to this because of the restriction of physical movement and a shortage of labour. In some cases, automation has actually stepped in and companies have been forced to open up to the use of automation and machines due to the COVID situation.
3D Printing – turning trade flows upside down
You also mentioned 3D printing. We actually have a project on that to study the impact of 3D printing and trade and customs, as well as the future movement of goods. 3D printing is all about distributed manufacturing, which could certainly change the way we produce and transport certain products in the supply chain. Some predict there will be a huge decrease in trade in the next couple of decades, by as much as by a quarter due to 3D printing. Yet a recent World Bank study actually shows that you might increase trade in certain areas as a result of 3D printing, for example, hearing aids and dental aligners. These are often designed in one country and then produced in another and then shipped back to the original country, so trade would increase.
Lastly, in terms of technology, I wanted to talk about digital payment. Unlike AI or 3D printing, digital payment is rather a bundle of digital technologies, enabling cross border trade, which I think is extremely important, whether it's B2B or B2C. You regularly write about the $1.5 trillion trade finance gap, and I think FinTech companies have stepped up to address this, but we have not yet closed that gap much.
Blockchain
ZF: Finally there is blockchain, which I definitely need to mention! We have a project at WEF, the Blockchain Toolkit, and there are a lot of developments going on here, but I won't go into too much depth on this topic. I know you co-authored a great piece with the WTO on this last year.
Blockchain DLT Whitepaper – Consortia 2019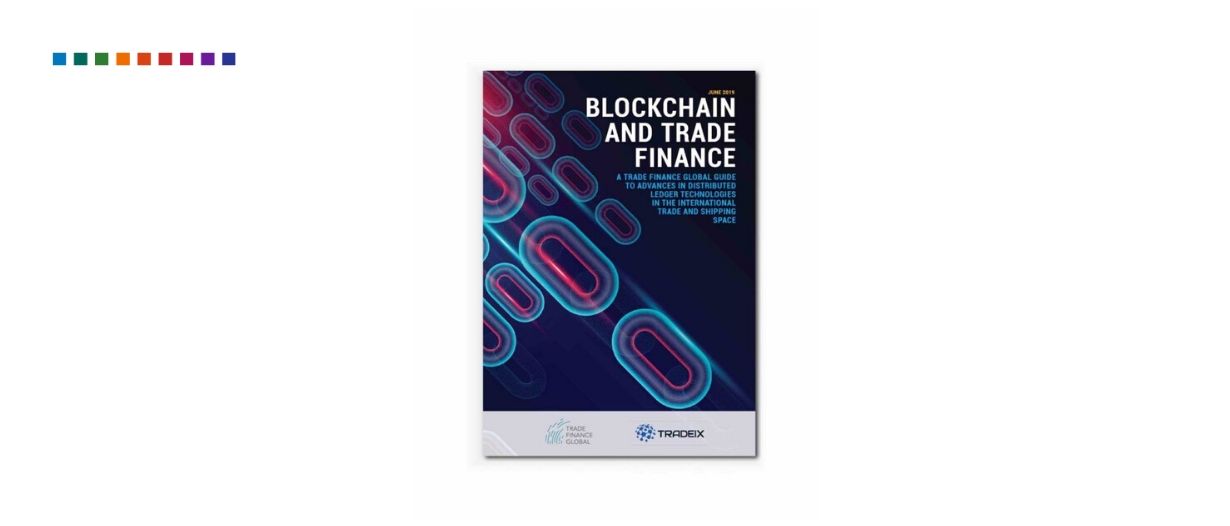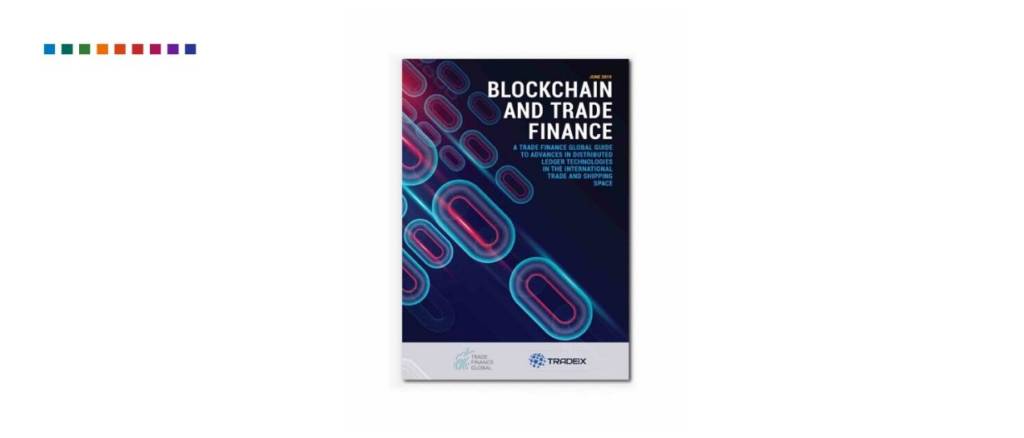 Vision for 2030
DP: Thank you. Lots of really interesting scenarios there. Let's take a view of the world in 2030. How would you envisage the world to potentially be impacted by some of these technologies, if we take a nine year view?
ZF: Oh that's dangerous! For example, I think3D printing could be an interesting technology to watch. Currently, 3D printing is still a very small part of the overall manufacturing assembly, but it's growing at a very fast pace. We might get to a point where we see an increasefrom trading finished goods to raw materials – we call it a 'filament' in 3D printing. So the 'ink' to produce goods might be a reduction into intermediate goods. We might see an increase in cross-border electronic transactions – CAD files, for example. It's also important to take a holistic view too on how technologies such as 3D printing might impact other verticals, such as oil and gas. BP is currently working on a study on how 3D printing might impact logistics, oil and gas, and what this might mean for these industries moving forwards. It's always important to have a multi-stakeholder approach too, working with many organisations to drive positive and inclusive change.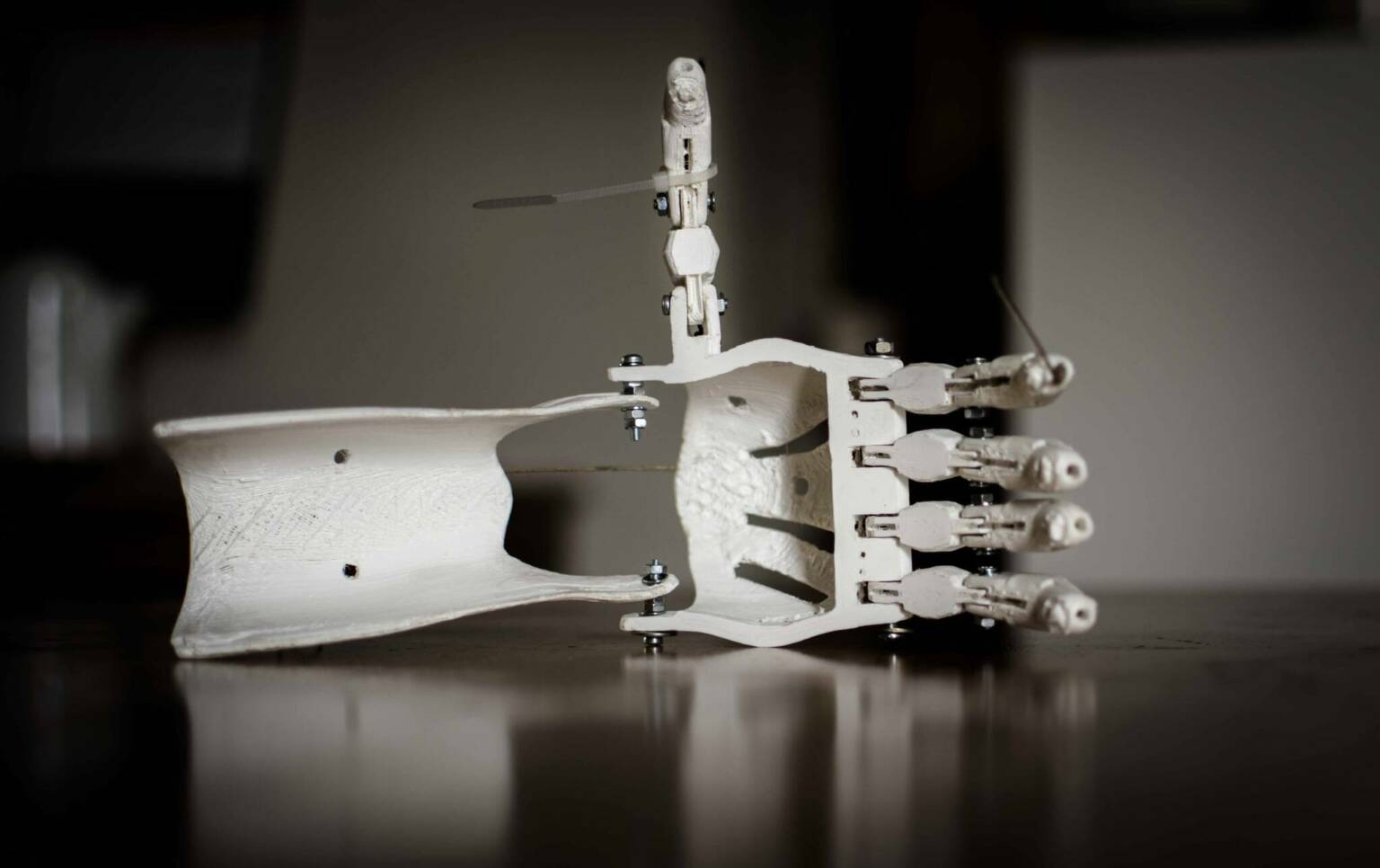 Trade policy and polarisation – the impact on economic growth
DP: Does policy get in the way here? Let's talk about trade policy and the polarisation/move away from multilateralism. What's happening right now, and is this hindering economic growth?
ZF: Absolutely, it is a challenging environment. But I think at the same time just shows exactly how important the policies are to make the right.
I think there are three aspects here. Firstly, there is the danger of digital protectionism. I think we've been seeing that here and there. Around the world, there has been a real need to balance the legitimate needs versus protective measures. Trade can flow in between many countries and regions, which can pose concerns from a policy, security and privacy perspective. We need to strike a balance to address those challenges without taking broad protectionist measures.
There are also some positive developments, the WTO e-commerce negotiations started last year at Davos, and the last time I checked, some 84 nations formed part of those negotiations. Another recent positive example is the USMCA, which now has a digital trade chapter. Another agreement, which we actually contributed to was the Digital Economy Partnership Agreement (DEPA), a new partnership between New Zealand, Chile and Singapore will help exporters and SMEs take advantage of opportunities from digital trade. So that is a really forward-looking document on digital trade. I think trade policy is more important than ever to shape how we run things for the decades to come in this digital age.
COVID-19 and the adoption of digital trade
DP: So the recent focus has been on the COVID-19 pandemic. Do you think that this has accelerated the adoption of digital trade?
ZF: Absolutely. The physical movement of goods and people have been restricted during the COVID pandemic. Digital trade has played a crucial role in keeping trade flowing virtually, from cross border e-commerce and digital payments to teleconferencing with business partners around the world, to replacing physical documents with electronic records.
Digital trade is more important than ever before, in particular in two areas, one is in digital services, the other, in the digitization of trade. For example, digitising the trade process has been a topic and process that has already been happening even before COVID, it's not new. What COVID did was turn digital trade from a 'nice to have' into a 'must have'. Banks still require physical documents for trade financing, but with the current barriers, what can you do? So this requires quite an immediate response to both accelerate digital trade, and add new dimensions.
ARTICLE: Negotiable Instruments are going through a makeover – the who, what, where, why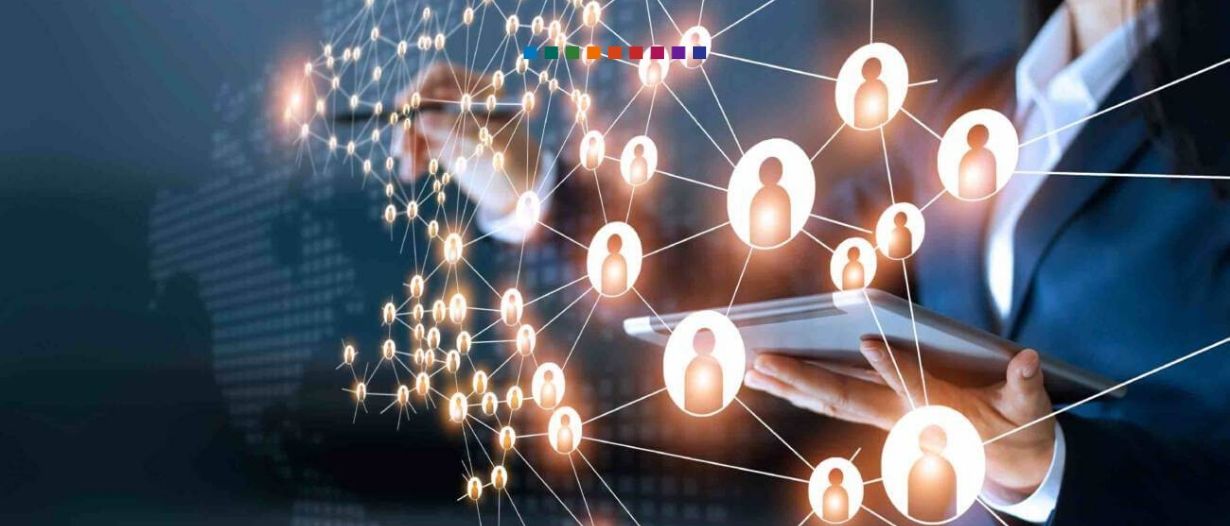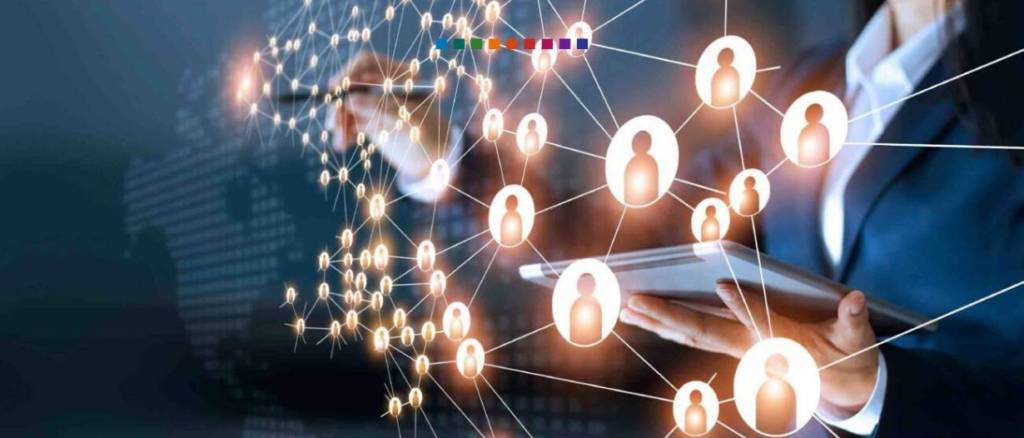 WEF View: promoting inclusivity and equality in trade
DP: Thank you very much Ziyang. I think it's certainly an exciting time for digital trade. But I think also, given the recent events, it's so important that we can ensure technology drives inclusive trade growth and also recovery in the digital age. What are your thoughts on this?
ZF: Thank you so much for asking that question – I think that's extremely important, especially given what's going on right now.
For digital trade to really be effective and take place, we must close the digital divide between developing countries and developed countries. To add to this, within developed countries there are different segments, for example, racial minorities. We need to close that digital divide in order to make trade meaningful so that everyone can participate. To benefit from this process, we have to build trusted technologies. So everything from privacy to online dispute resolution to algorithms, we cannot discriminate against minorities or smaller players. So those are lots of things we need to do in order to build an inclusive trade ecosystem.
DP: Thank you. Thank you very much seeing it's been an absolute pleasure having you on Trade Finance Talks!