Trade Finance Global is proud to partner with Dr Robert Besseling, Pangea-Risk and John Miller, Trade Data Monitor to provide an overview of MENA-related political risk and trade data. Providing a succinct overview of MENA politics and trade breakdown is a crucial component of any publication that aims to provide comprehensive coverage of global affairs. The MENA region is a complex and dynamic part of the world that is home to a diverse range of cultures, languages, and political systems. It is also a region that is of immense geopolitical significance, with many countries in the region being major players in the global economy and key strategic partners for major world powers.
The MENA region has a long and storied history, and its political and economic developments have far-reaching implications not just for the countries in the region, but for the wider world as well. We hope that this breakdown can help readers make sense of the complex and ever-changing landscape of the region by providing an in-depth analysis of key issues and trends shaping the political and economic landscape. From the ongoing conflicts in Syria and Yemen to the evolving relationship between Iran and the US, to the rise of new economic powers like the UAE, the region is more complex but relevant than ever.
---
Meet the experts
John Miller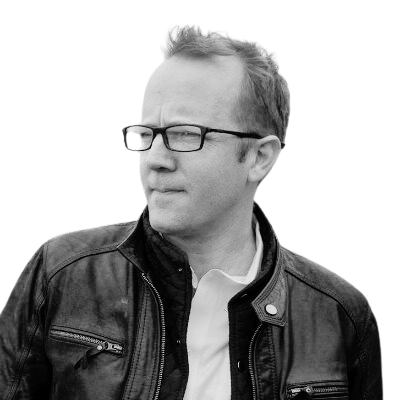 John W. Miller (JM) is a writer and filmmaker from Brussels. He is currently working on his first book, The Last Manager (Avid Reader/Simon&Schuster), about Earl Weaver and the role of the baseball manager. He is the co-director of the 2020 PBS film Moundsville, and creator of the Moundsville online magazine. From 2004 to 2016, he was a staff reporter at the Wall Street Journal, covering European economic, global trade, global mining, and occasional events like the World Cup and Tour de France. He is a contributing writer at America, the Jesuit Review, and Chief Economic Analyst of Trade Data Monitor, the world's premier source of trade statistics.
Dr Robert Besseling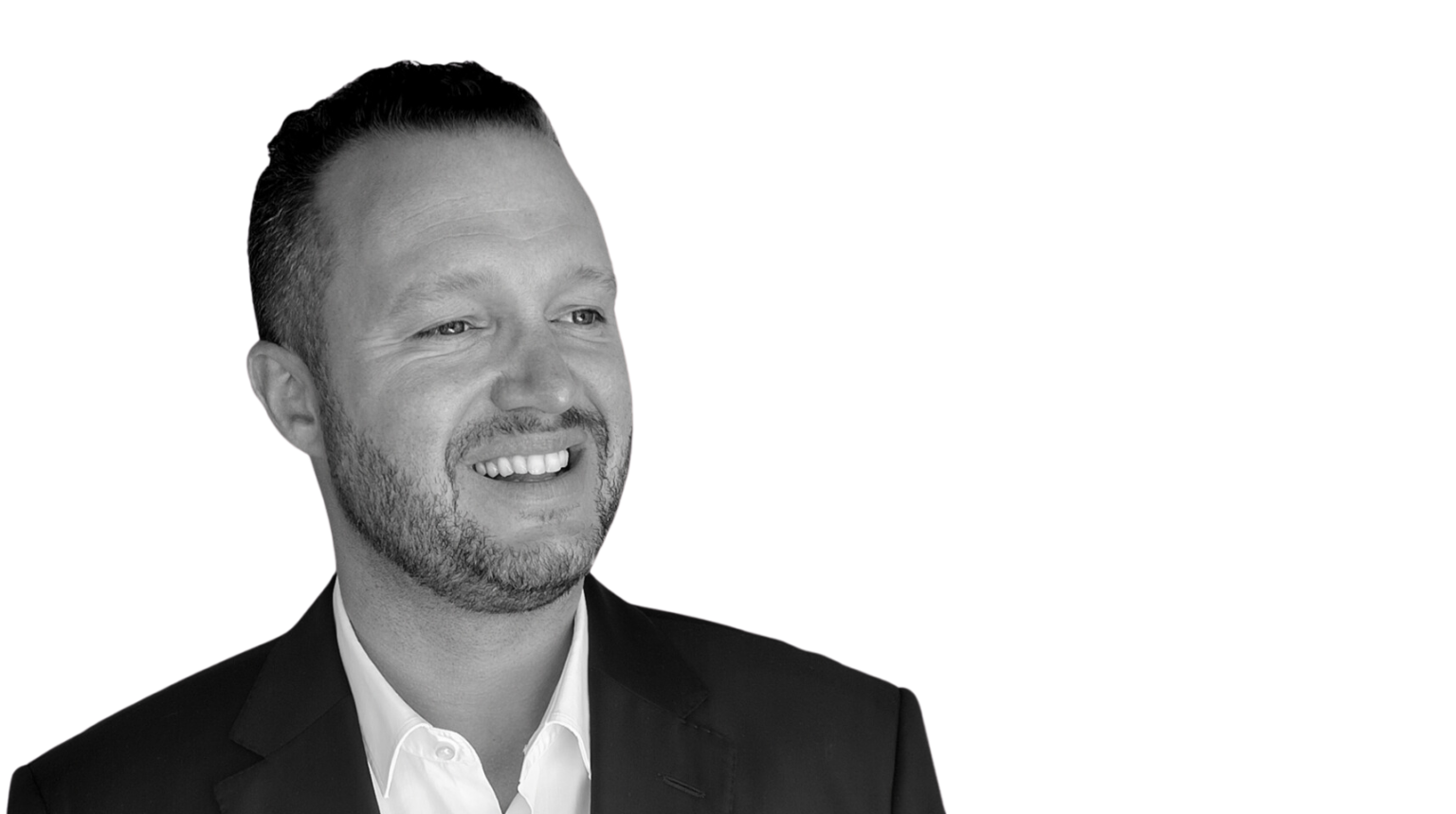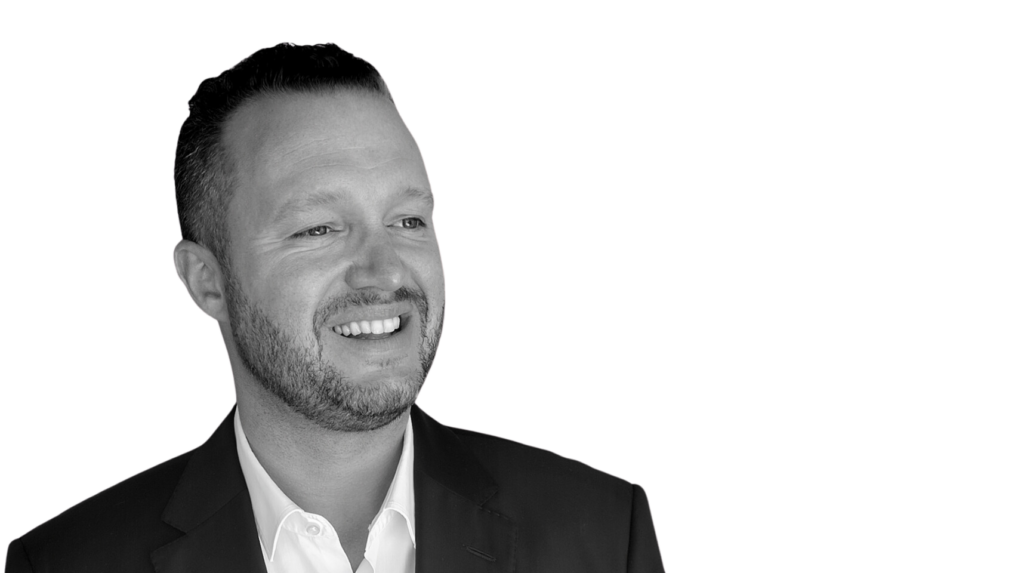 Robert Besseling (RB) founded specialist intelligence company EXX Africa in 2015, after pursuing a decade-long career in political risk forecasting at industry- leading firms in the UK and US. In late 2020, in the midst of the coronavirus pandemic, EXX Africa was rebranded as Pangea-Risk to cover 68 African and Middle East countries.

At Pangea-Risk, Robert leads a team of partners, researchers, and contributing analysts to produce commercially relevant and actionable analysis on political, security, and economic risk in Africa and the Middle East. Robert also retains the lead on many consulting projects for blue chip corporations in a wide variety of sectors.
Algeria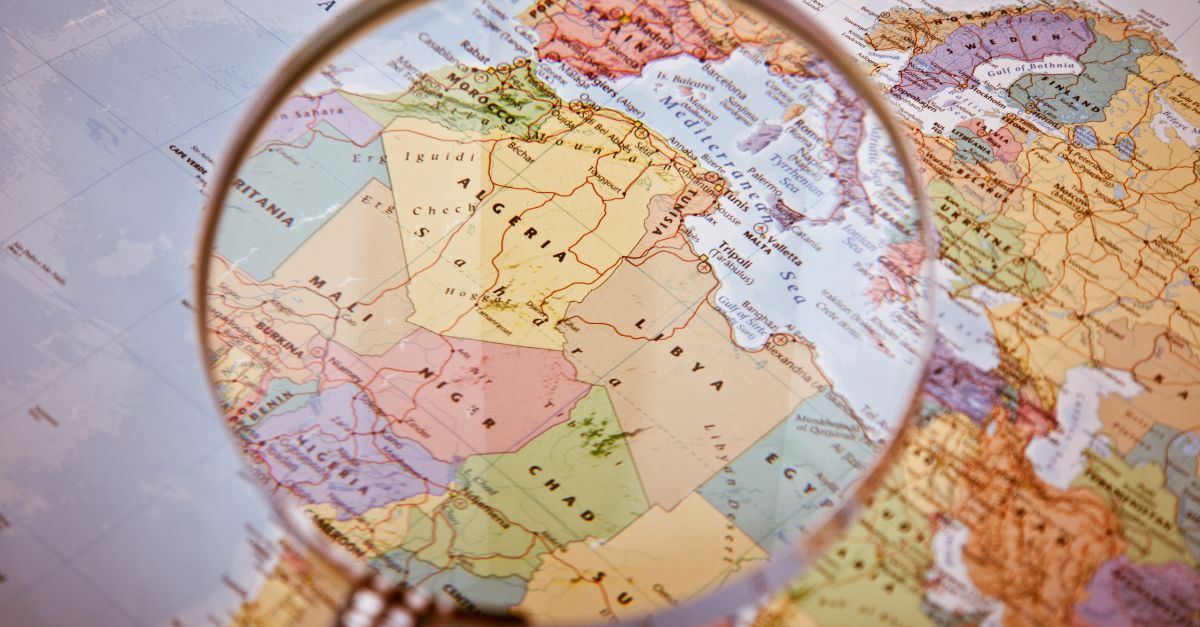 Geopolitical Update
RB: Over the coming year, Algeria's hydrocarbons sector is expected to benefit from increased public and foreign investment. Attempts to boost private sector activity and diversify the economy will nonetheless remain constrained by an over-centralised political system, distrust of foreign involvement, and cumbersome bureaucratic processes.
High oil and gas export revenue will help to improve the fiscal and current account positions. As a result of improved financial conditions, the authorities will likely boost social spending to help the population cope with strong inflationary pressures and to maintain social and political stability. This trend, combined with tighter control over the public space, means that a re- emergence of the 2019 Hirak countrywide protest movement calling for political and institutional reform is not expected in the medium term. Nonetheless, geopolitical tensions with Morocco will remain high in 2023, and Algeria is unlikely to reopen the gas pipeline that connects Algeria to Europe via Morocco.
Trade Update
JM: Algeria holds the world's third-largest reserve of shale gas, behind Argentina and China but ahead of the US, and has stepped in to fill the gap in the European gas market. Oil and gas make up 90% of Algeria's exports. The country's second- largest export is fertilisers, worth $2.5 billion in 2022 and dependent on the fossil fuel industry. Algeria's oil and gas industry is also poised for expansion, with Western energy countries announcing plans for further investment in the nation's energy trade infrastructure. This development is expected to bolster Algeria's standing as a top global exporter and maintain a substantial trade surplus for at least the next decade.
Algeria's primary imports are the machinery needed for gas drilling and processing, valued at $3.9 billion in 2022, followed by cereals, plastics, consumer electronics, and dairy and honey. Middle Eastern countries have a milk shortage due to a lack of hay and an imbalance between their appetite and supply.
Overall, Algeria's exports rose from $38.7 billion in 2021 to $66.3 billion in 2022, with its key markets being Italy, Spain, France, South Korea, and the US. Total imports increased from $33.5 billion to $35.1 billion, with China, France, Italy, Turkey, and Brazil being the primary sources of imports.
Bahrain
Geopolitical Update
RB: Bahrain's new parliament will bolster the government's position over the coming months. However, the perception of the Shia population (around 60% of the population) being marginalised in political and economic terms will continue to be a source of latent political discontent. The stability of the Sunni Al Khalifa monarchy is largely guaranteed by the ongoing financial and military support from Saudi Arabia, which in turn is motivated largely by rival Iran's expanding influence in the region.
Saudi Arabia, which is concerned about emboldening its own domestic Shia population, will likely ensure that Bahrain's government refrains from granting meaningful political rights to its Shia communities. Bahraini-led government suppression of opposition leaders, activists, and protesters means that the threat of politically destabilising unrest is unlikely in the one-year outlook. The various security forces of Bahrain, including the Bahrain Defence Force, the National Guard, the National Security Agency, and the Ministry of Interior are overwhelmingly composed of Sunnis.
Trade Update
JM: Despite having a population of under two million, Bahrain boasts a thriving oil industry and has made a name for itself in the production of metals that rely heavily on fossil fuels. Its primary export is aluminium, valued at $7.1 billion in 2022 and predominantly shipped to the US, Saudi Arabia, and Turkey. The country's second-largest export is oil and gas, worth $5.7 billion in 2022 and primarily sent to Japan, South Africa, Saudi Arabia, Singapore, and South Korea. Bahrain's third- largest export is iron and steel, worth $1.4 billion.
Bahrain's primary import is iron ore, and it is one of Brazil's largest purchasers of the key ingredient for steel production. Additionally, the country imports machinery and electronics from China, cars from Japan and Germany, and ships from Saudi Arabia. In 2022, Bahrain's total exports rose to $18.4 billion from $13.4 billion, with Saudi Arabia, the US, the UAE, the Netherlands, and Oman being its key export markets. Total imports also increased from $14.2 billion to $15.5 billion in 2022, with China, Brazil, Australia, the UAE, and the US being the primary sources of imports.
Egypt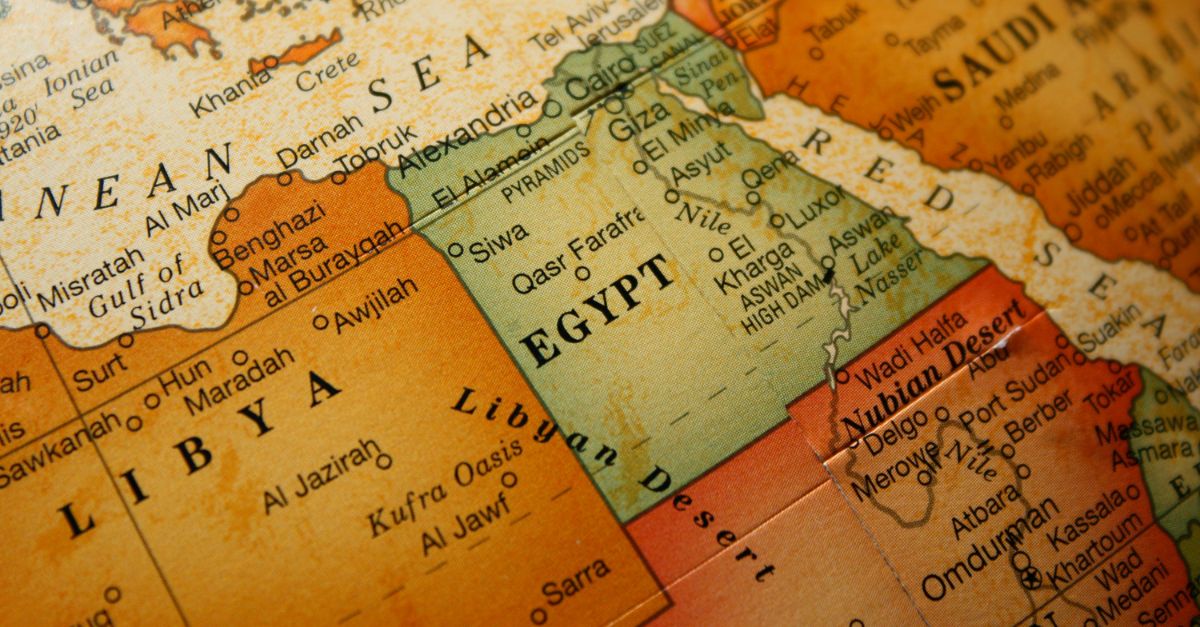 Geopolitical Update
RB: Rising social discontent in Egypt is not expected to pose a threat to regime stability in the short term. It remains unlikely that growing economic grievances will stoke unruly demonstrations thanks to the high likelihood of security forces breaking up any unapproved gatherings. Since 2014, Egyptians have also had an overall lower appetite for large displays of popular unrest. In the meantime, Egypt has been severely affected by globally high food and fuel prices on its external account.
Egypt will continue to rely on its relations with regional neighbours over the medium term to ease the pressure on its external financial position. In October 2022, authorities reached an agreement with the International Monetary Fund (IMF) on a 46-month extended fund facility for $3 billion and have implemented a mix of monetary and fiscal measures. While the low-value loan is insufficient to resolve the crisis, additional sources of funding from Gulf countries are expected to act as an important buffer.
Trade Update
JM: Egypt, like Algeria, has taken advantage of Europe's demand for energy following Russia's incursion into Ukraine. Its primary export is oil and gas, which brought in $18.1 billion in revenue in 2022. Spain surpassed India as the largest fuel purchaser, with South Korea, Turkey, Italy, and China following close behind. Egypt's second and fourth largest exports are plastics and fertilisers, both of which require significant amounts of fuel to produce. Additionally, Egypt is a major exporter of oranges, with sales totalling $683.7 billion in 2022.Despite its robust export performance, Egypt maintains a trade deficit. It acquires clothing, electronics, and machinery from China, oil from Saudi Arabia, and soybeans from the US. If the regional economy continues to prosper, Egypt and other regional economic powers will likely continue to boost exports.
In 2022, total exports increased from $40.8 billion to $48.8 billion, with Turkey, Spain, Italy, Saudi Arabia, and the US being the primary markets. Imports, on the other hand, rose from $73 billion to $85.8 billion in 2022. The primary sources of imports were China, Saudi Arabia, the US, India, and Germany.
Iran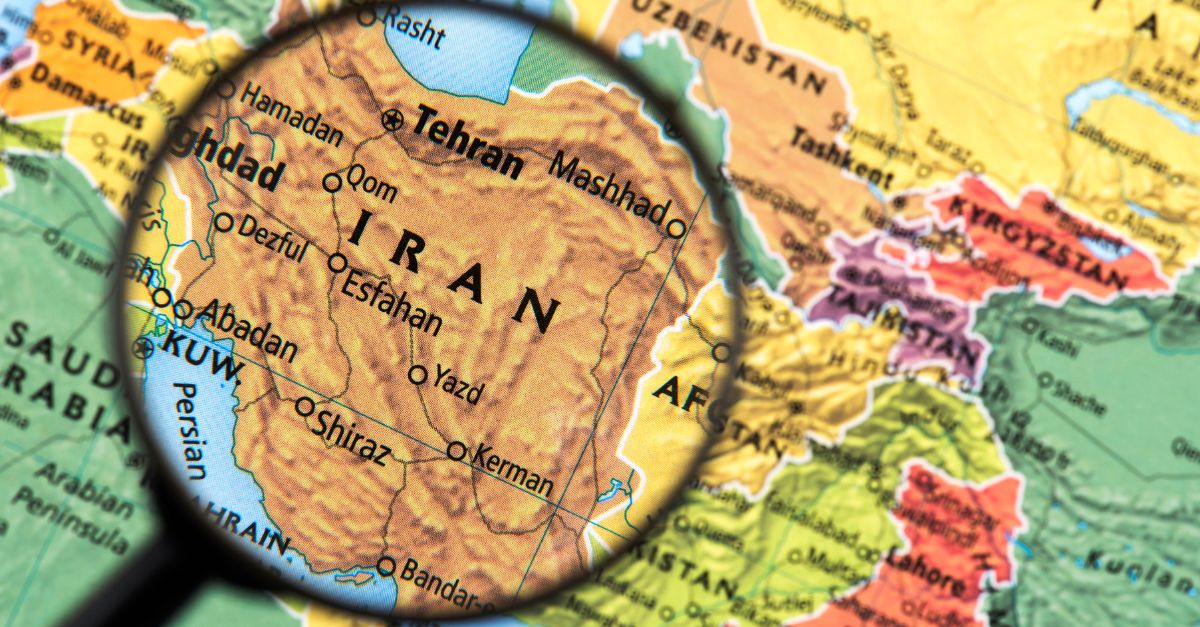 Geopolitical Update
RB: The continuation of civil unrest in Iran is likely to cause the Iranian economy to become more vulnerable over the coming year. A natural gas supply crisis has carried on through the end of July, and since August 2022, demand has exceeded supply. If anti-government protests continue well into 2023, the situation may become the most severe in Iran's recent history.
This energy crisis will likely lead to more protests as temperatures drop over the winter season. Increasing Iran's production capacity requires the attraction of foreign financial resources and advanced technology; this, in turn, requires both a renewal of the nuclear deal and the approval of the International Financial Action Task Force (FATF). Neither of these steps appear forthcoming, and the government's response to the Mahsa Amini protests has only resulted in further sanctions, all but eliminating any possibility of reaching an understanding with the US and its international partners over the coming months.
Trade Update
JM: Iran, renowned as a significant oil producer with the world's fourth-largest oil and second- largest gas reserves, has successfully diversified its export base. In 2022, the country exported over a billion dollars worth of iron and steel, plastics, chemicals, and fertilisers each, setting an example for its petroleum-producing neighbours. Iran also exported massive amounts of pistachios, copper, lime and cement.
Iran's imports mainly consist of food and agriculture, with cereals being the top category.
In 2022, Iran imported $2.9 billion worth of cereals from the UAE and over a billion dollars worth from India. Additionally, it imported cars and trucks from Turkey, China, and Germany, electronics from China, and palm oil from Malaysia.
Total exports in 2022 rose to $49.5 billion from $42.6 billion, with China, Iraq, UAE, Turkey, and India being the main markets. Meanwhile, overall imports increased to $58.7 billion from $49 billion. Its main sources of imports were the UAE, China, Turkey, India, and Germany.
Iraq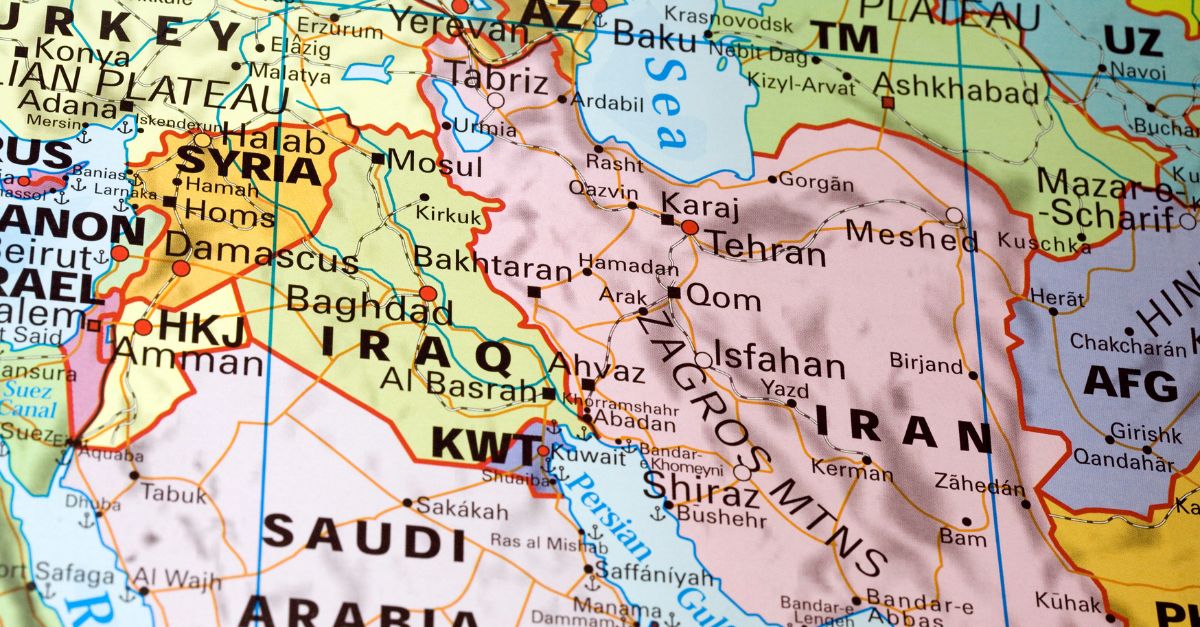 Geopolitical Update
RB: After the strong growth in 2022, the economy appears to be losing steam so far in 2023. Oil production rose 4% year-on-year in January- February, down from the 10% increase observed in 2022. Moreover, a dollar shortage and a weak parallel-market dinar could negatively impact commercial activity. In addition, in late March, oil exports from the Kurdistan region to Turkey were temporarily halted after an international court ruling.
A deal to restart exports was reportedly reached in early April. If resumed swiftly, this should limit the harm to Kurdistan's economy. More positively, the cabinet recently presented an expansionary 2023- 2025 budget. If approved by parliament, spending in each of the three years is seen rising to around $152 billion, an over 30% increase from the previous budget. While this bodes well for domestic demand, structural economic weaknesses will likely remain unaddressed.
Trade Update
JM: Iraq's export economy heavily depends on shipments of oil to China, which accounted for over a quarter of its total exports in 2022, valued at nearly $40 billion. The country also sends significant quantities of oil to India and the US. However, unlike Iran, Iraq has not diversified its export economy, with no other category where it exports over a billion dollars worth of goods.
Meanwhile, Iraq depends on trading partners for a wide range of products. In 2022, it imported $7.4 billion worth of goods, including iron and steel, plastics, and pistachios, from Iran, making it Iran's second-largest buyer of exports. Iraq also imported machinery and electronics from China, cereals and sugar from India, and aircraft parts from the US.
Total exports in 2022 surged to $138.9 billion from $88 billion, primarily due to a hike in oil prices, with its biggest markets being China, India, the US, South Korea, and Greece. Meanwhile, total imports in 2022 increased to $53.9 billion from $45.6 billion. Its main sources of imports were China, Turkey, Iran, India, and South Korea.
Israel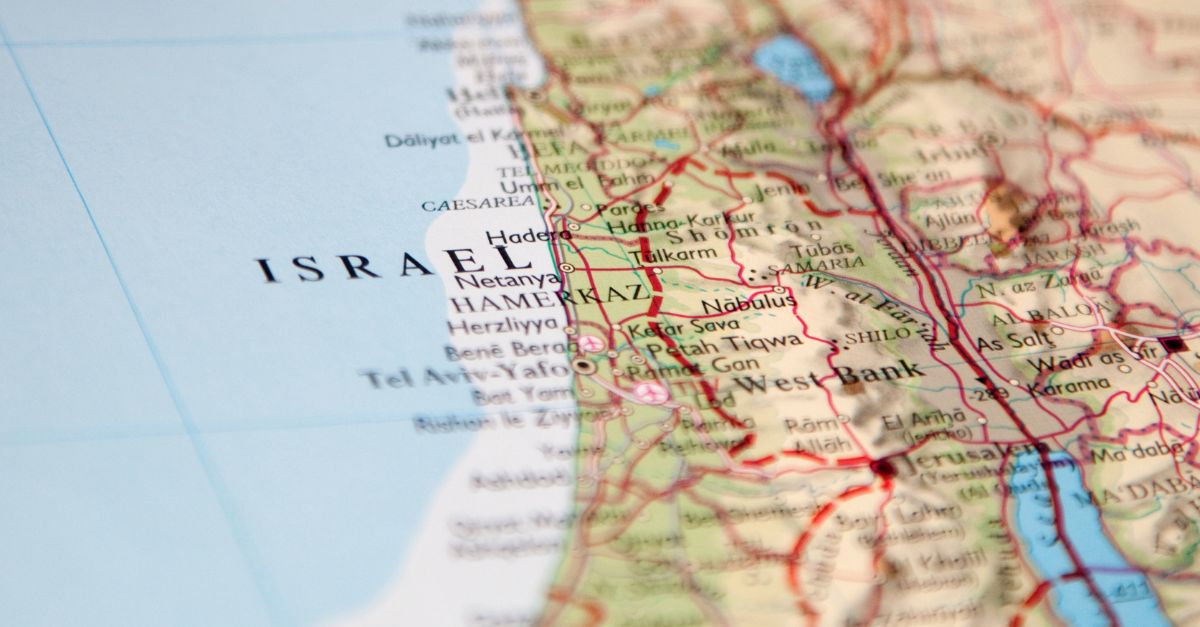 Geopolitical Update
RB: Israel has seen repeated domestic demonstrations this year, with a high likelihood of large-scale, long-term protests. These are the result of Benjamin Netanyahu's emergence as prime minister in 2022, heading a four-party coalition government. A number of his right-wing policies have been criticised across the country for undermining judicial independence.
In terms of economic policy, the new government is expected to look for ways to increase extraction from current gas fields, look for new reserves and increase export capacity. Foreign policy will likely remain consistent, however, including in the pressure campaign against Iran and its proxies, and more efforts at normalising or improving relations with Arab countries.
Trade Update
JM: Israel's strong export economy is largely supported by its thriving high-tech sector, with the US being its major export destination. Its top exports in 2022 were electronics, diamonds, and optical and medical instruments. However, due to its strained relationship with neighbouring Arab countries, Israel keeps some of its trade activities hidden. In 2022, it reported $6.1 billion in exports and $14.8 billion in imports from "unidentified countries," mostly consisting of oil and gas imports from Iran and weapons exports. In addition, Israel imports electronics and organic chemicals from China, iron and steel from Turkey and cars and trucks from Germany.
In 2022, Israel's total exports rose to $73.6 billion from $60.1 billion, with the US, China, India, UK and Ireland being its top markets. Meanwhile, its overall imports increased to $107.3 billion from $92.2 billion, with China, the US, Turkey, Germany and Italy being its major import sources.
Jordan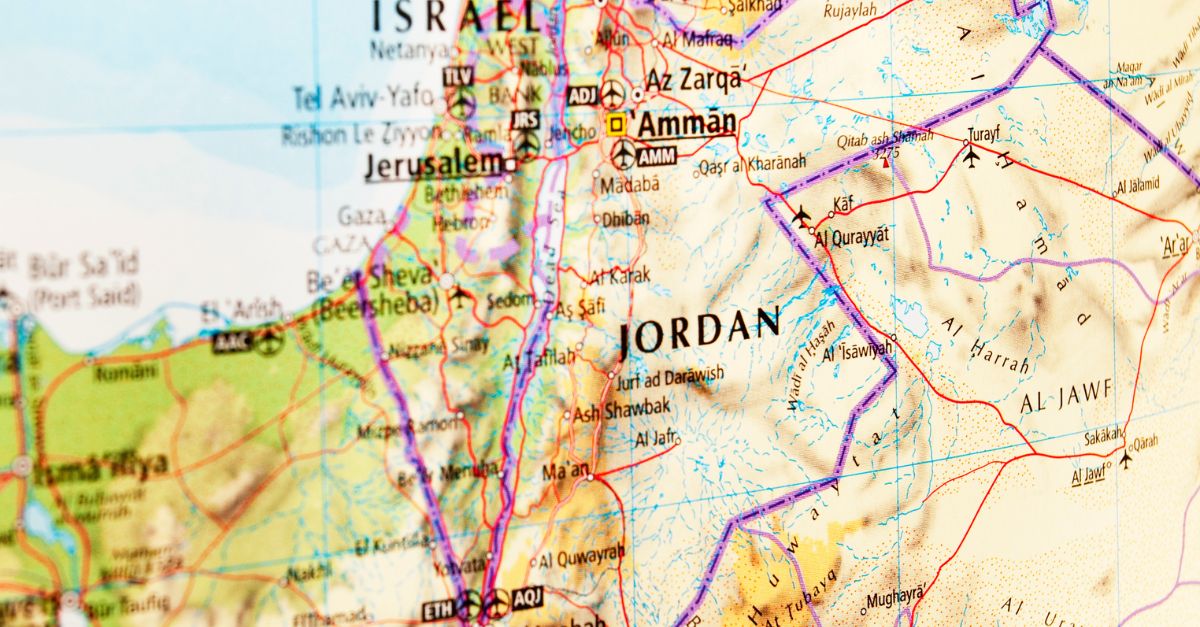 Geopolitical Update
RB: Growing unemployment and any proposed austerity measures affecting subsidies, wages, and benefits will continue to drive anti- government protests over the coming 12 months. These protests are, however, unlikely to destabilise the monarchy. Having survived the initial wave of Arab Spring unrest by relying on its traditional political formula, the government is confident that it can maintain stability without making major compromises on political or institutional reforms.
Jordan's pro-Western and pro-Gulf state stance will remain the cornerstone of its foreign policy for security and, increasingly, economic reasons. Jordan's central strategic position in the region should ensure continued logistical, financial, and military support from the US, despite divergences with Israeli policy in the region. The business environment should benefit from structural measures currently being implemented, despite the frequent protests. Attracting investment, decreasing reliance on fuel and food imports, and cutting unemployment remain the government's main policy aims.
Trade Update
JM: Jordan's economy heavily relies on its export sector, which is mainly composed of industrial commodities that require low-cost energy inputs. Despite being situated in the Middle Eastern oil patch, its primary exports in 2022 were fertilisers valued at $2.3 billion, followed by clothing, cement, inorganic chemicals, and pharmaceuticals. On the other hand, Jordan primarily imports oil and gas, as well as gold, cars, and trucks. In 2022, the country imported $908.8 million worth of gold from Switzerland, $875.7 million from UAE, and $446.1 million from Indonesia. While Germany and the US used to be the main suppliers of Jordan's automotive needs, China emerged as the leading supplier in 2022.
Jordan's export market grew to $12.4 billion from $9.4 billion in 2022, with the US, India, Saudi Arabia, Jordan, and Iraq being the primary markets. Meanwhile, imports rose from $21.6 billion to $27.3 billion, with China, Saudi Arabia, UAE, the US, and India as the main sources.
Kuwait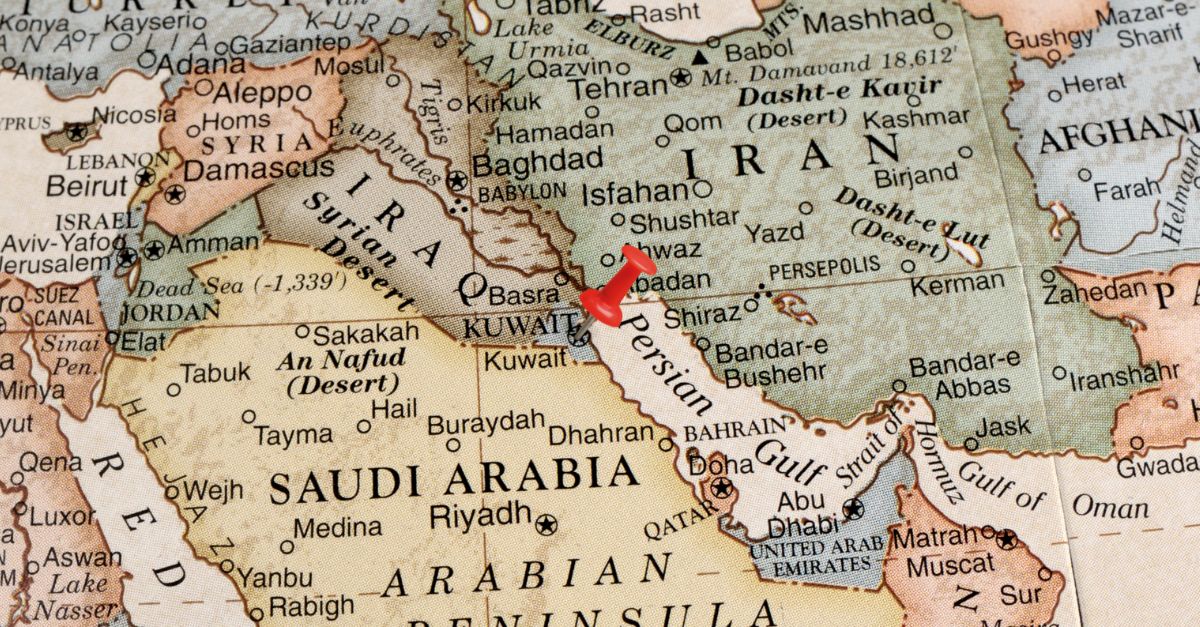 Geopolitical Update
RB: Emir Nawaf al-Ahmad al-Sabah has ruled Kuwait since 2020, when he succeeded widely respected statesman Sabah al-Ahmad. Younger generations of the royal family will seek influential positions as they have been left out of the line of succession. Their power will be checked by the Kuwaiti national assembly, which is by and large the region's most powerful parliamentary body given its veto right on legislation and the right to take away confidence from individual ministers.
However, the power struggle between Kuwait's executive and legislative branches is a source of instability that weighs on the investment environment and the reform process. The government will hence remain vulnerable to interpellations by parliament, leading to paralysis, but not significant policy changes. Nonetheless, continuous cabinet reshuffles do not threaten the political stability of the country. Indeed, Kuwait benefits from the existence of a more independent legislative compared with its neighbours in the region. However, it will continue to delay important legislation, such as the passage of the debt law, and slow the development of the private sector and the 'kuwaitization' of its workforce, which would facilitate the reduction of the governmental sector staff that employs 80% of Kuwaiti nationals.
Trade Update
JM: Kuwait has been making efforts to diversify its export economy, but it still heavily relies on the mineral fuel industry. In 2022, its top export category was mineral fuels, which generated $83.8 billion in revenue, with China, South Korea, India, Japan, and Taiwan being the top customers. Kuwait also exported $2.1 billion worth of organic chemicals, mostly to India, China, and Turkey. Despite running a significant trade surplus, Kuwait still imports a variety of goods from around the world, including cars and trucks from the US, iron and steel from Qatar, and rubber from Japan.
In 2022, Kuwait's total exports increased to $89 billion from $56.5 billion, with top export markets located in Asia, specifically China, India, South Korea, Japan, and Taiwan. Meanwhile, imports rose to $30.9 billion from $27.6 billion, with China, the US, Qatar, Saudi Arabia, and Japan being the main sources.
Lebanon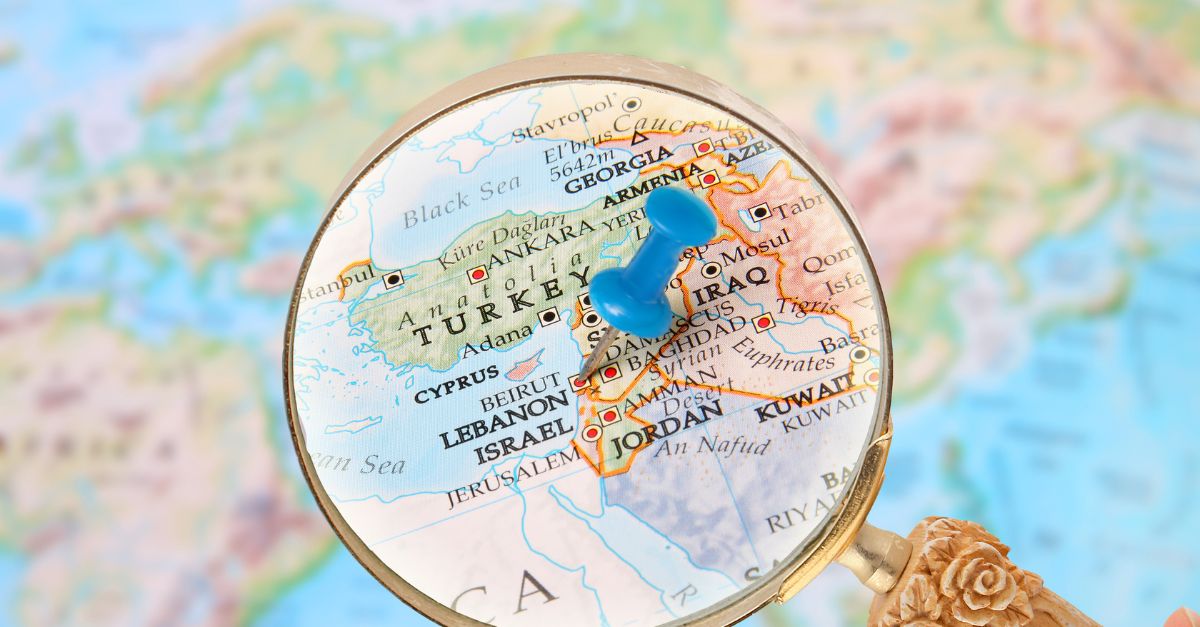 Geopolitical Update
RB: Najib Mikati was reappointed as prime minister following the May 2022 parliamentary election. Since then, government formation has been fraught, leading to a prolonged political deadlock. The parliament is more fractured but sectarian interest groups remain dominant, and they seek to protect their interests, slowing the required overhaul of the crisis-ridden economy.
Political venality, the lack of government, and rifts over the selection of a new president will delay the finalisation of the International Monetary Fund (IMF) programme agreed on in April 2022 into early 2023. Even if multilateral funding begins to flow, the recovery will be slow and partial over the coming year, reflecting the depth of the ongoing economic, currency, financial, and debt crises. Concerns about the influence of Hezbollah, an Iranian-backed Shia group, will make Gulf Arab states wary of extending financial support. Increasing inflation and basic goods shortages, and continued restrictions on banking withdrawals are likely to continue to drive unrest.
Trade Update
JM: With its troubled politics and a struggling economy, Lebanon runs a huge trade deficit relative to its gross domestic product, although its geography and economic capacity give it the potential to become an export power in the Mediterranean and beyond. For now, its export economy lags behind that potential. It ships niche products to a few trading partners, such as apples and apricots to Egypt, nuts to the US, and cocoa and cocoa preparations to Jordan.
Lebanon imports cars and trucks from the US, and iron and steel from Turkey. Turkey is Lebanon's top supplier of imports, shipping cereals, plastics, gold and a lot of other products to its Mediterranean neighbour. Overall, Lebanese exports slipped in 2022, to $2.3 billion from $2.6B, with top export markets the US, Egypt, Switzerland, Qatar and Jordan. Meanwhile, imports rose to $16.3 billion from $12.4 billion, boosting the trade deficit. Top import sources were Turkey, China, Greece, Italy and the US.
Libya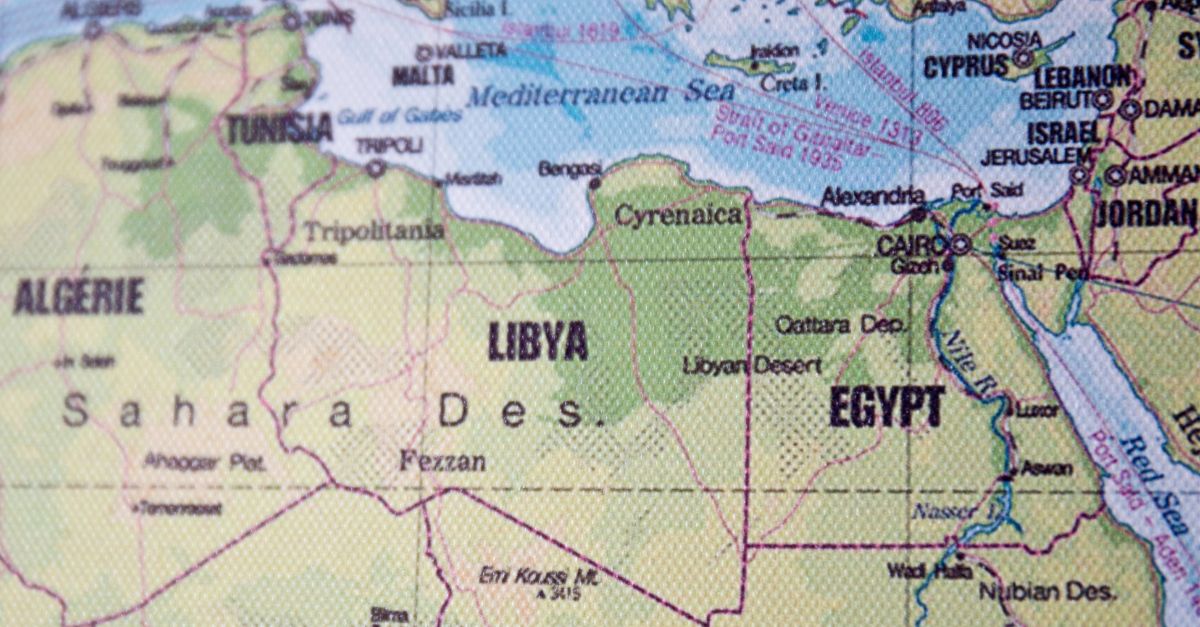 Geopolitical Update
RB: Libya faces numerous challenges in 2023, despite a slightly improved political and security environment. A poor business environment and weak confidence in the rule of law could hamper potential economic output, raising risks over the course of the year. Security and economic reforms will also likely be hindered by political favouritism and high levels of corruption in government institutions.
Ongoing divides and parallel power centres have exacerbated rising corruption and a shortage of technical expertise over the years. Additionally, social tensions have been growing since the ceasefire that halted fighting in Libya's civil conflict was announced in October 2020; given the failure of international mediation to close the gap between the main factions, it remains highly probable that attempts to hold elections in 2023 will provoke further political ruptures. Overall, Libya's business environment will likely only improve once a unity government is in place, which is not forecast to occur in the 12-month outlook.
Trade Update
JM: Libya's dominant export in 2022 was oil and gas, which made up over 95% of Libya's exports. The formerly war-torn country has a burgeoning iron and steel industry, shipping out $546.3 million worth in 2022, along with $197.8 million of inorganic chemicals and $153.7 million of copper, examples of industrial sectors that could deliver further growth.
Libya's top imports in 2022 were mineral fuels, machinery, cars and trucks, electronics and plastics. Its main sources of automobiles were South Korea, China and the US. If its society stabilises and the economy fully recovers, it will remain a promising automobile market. In 2022, total exports rose to $40.8 billion from $33.1 billion, thanks in part to increases in fuel prices due to Russia's invasion of Ukraine, with chief export markets Italy, Spain, Germany, China and the US. Libya remains focused on Europe, with the potential to diversify to China and the US. Meanwhile, imports rose to $17.5 billion from $15.3 billion, with chief sources Turkey, China, Italy, Greece and Belgium.
Malta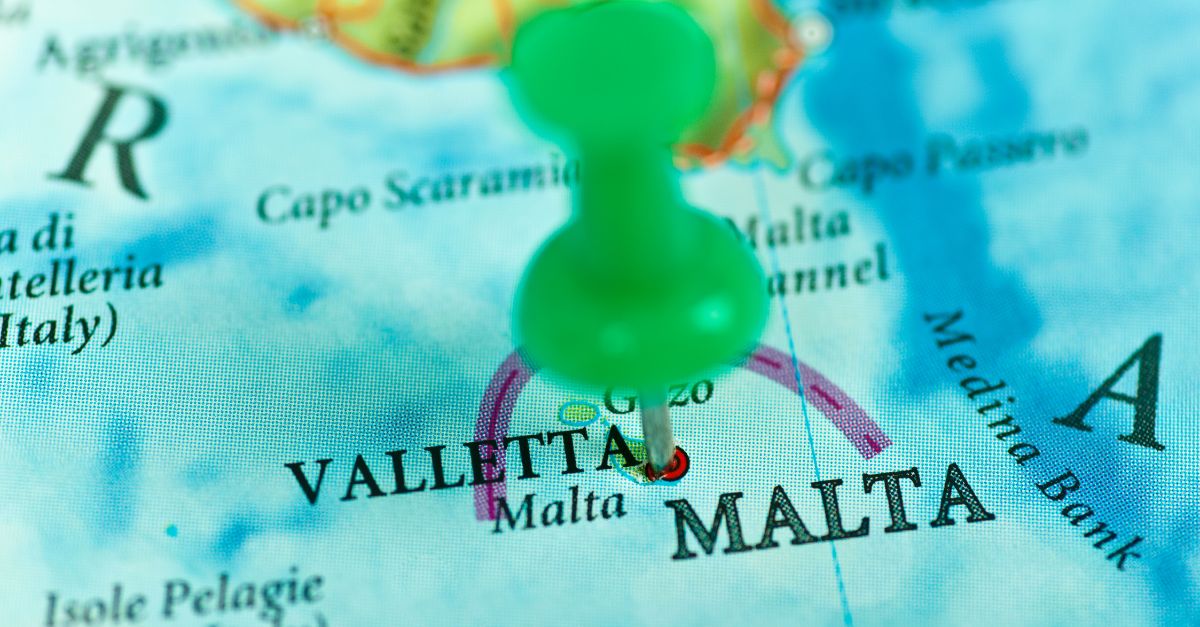 Geopolitical Update
RB: In 2023, Malta faces a growing challenge from other European and OECD countries over its "golden passport" scheme which has attracted criticism over a lack of transparency, questionable governance, and tax avoidance initiatives. Nevertheless, Malta continues to attract foreign capital and the tourism sector is expected to remain buoyant throughout the year. Medium- term challenges include the rising cost of living and high energy prices, as well as a slowing economy, even though its GDP will comfortably outperform the Euro area.
Malta's country rating is supported by high per- capita income and a pre-pandemic record of strong growth and sizeable debt reduction. Malta's swift exit from the Financial Action Task Force's (FATF) grey list and its resilient economic growth have been positive developments over the past year. The biggest downside risk to Malta's economic outlook is remaining investor concern about corruption.
Trade Update
JM: As a member of the European Union, the only one on this list, Malta enjoys tariff-free access to the world's largest trading bloc. One consequence of this geopolitical luck, as well as its position as a euro-using crossroads between Europe and Africa, is that it functions as a transhipment hub for manufacturing countries in the region. Malta's top exports are mineral fuels, electronics, and pharmaceuticals. The latter two are the result of high-tech investment in niche manufacturing.
Malta has a large trade deficit, importing large quantities of fuels, aircraft, aircraft parts, electronics, and ships and boats. The aircraft and aircraft parts come mainly from Canada, to the tune of $786 million in 2022. Overall, exports in 2022 rose to $4.9 billion from $4.2 billion, with top markets Germany, France, Japan, Italy, and the UK. Malta ran a large trade deficit in 2022. Imports increased to $9.8 billion from $7.9 billion, with top sources Italy, Canada, France, Spain, and Germany.
Morocco
Geopolitical Update
RB: Despite a moderately improving macroeconomic situation, Morocco will continue to face challenges driven by high unemployment and high inflation, which is expected to fuel increased levels of social unrest. Nonetheless, the government led by Prime Minister Aziz Akhannouch is likely to remain in power at least through 2023, as global factors could ease demand pressures, which could work to the government's advantage.
Policymaking under the ruling centrist coalition led by Akhannouch is expected to face limited opposition in forming and passing policy. The government will be able to approve key legislation in the short term thanks to its ideological alignment with the monarch, who will likely persuade potential opponents to support the government in case of policy gridlock. The steps taken to reform state-owned enterprises, as well as the activation of the Mohammed VI Fund and the implementation of the new Investment Charter, are widely seen as potential catalysts for foreign direct investment.
Trade Update
JM: Morocco has a sizeable trade deficit it can afford thanks to a strong service sector, especially tourism. The World Bank expects Morocco's GDP to grow by 3.1% in 2023. The country's top export is fertilisers, worth $7.6 billion in 2022, followed by vehicles, worth $6.3 billion, electronics, worth $5.9 billion, and apparel, worth $2.7 billion. Its biggest markets for fertilisers are India, Brazil, Bangladesh, Djibouti, and the US.
So what does Morocco need from the world? Morocco's top imports are mineral fuels, worth $14.9 billion in 2022, followed by electronics, machinery, vehicles, and cereals. Morocco is still closely tied to France. It's one of the few countries where France is the biggest supplier of cars and trucks, followed by Spain, Germany, and Romania.
Overall, exports increased in 2022 to $41.5 billion from $35.8 billion, with top markets in France, Spain, India, Brazil, and Italy. Meanwhile, imports rose to $71.8 billion from $58 billion. The top sources of imports were Spain, France, China, the US, and Saudi Arabia.
Oman
Geopolitical Update      
RB: Oman is set to witness higher economic growth into 2023 in the light of a better and stronger performance of its hydrocarbon sector with improved natural gas production and higher crude oil output. Stronger-than-expected energy prices will likely boost fiscal revenues, while spending remains muted as the government continues efforts to shrink its large debt burden. Unlike most other Gulf states, Oman's key challenge is balancing its relationship with its Western allies, Iran, and other GCC member states. To this end, Oman will continue to pursue dialogue and diplomacy as the means of ending the war in neighbouring Yemen, rather than involve itself militarily.
However, this approach has complicated Oman's relations with its GCC colleagues, who see the Houthi movement in Yemen as a part of Iran's wider strategic plan of dominance. Domestically, strikes and collective bargaining are more common in companies that employ a large proportion of Omanis. Sustained policies to reduce state utility subsidies from 2021 are likely to increase the risk of worker protests. The government plans to introduce a personal income tax for high earners with proceeds going to social programmes, which will likely counteract unrest.
Trade Update
JM: In 2022, Oman's economy heavily relied on oil and gas exports, which accounted for 72% of its total exports. However, Oman also exported other products such as fertilisers at $5.3 billion, iron and steel at $4.9 billion, and plastics at $3 billion, showing that it has the potential to diversify its economy. Oman's trade surplus was significant in 2022, as it imported less than one-third of what it exported. Besides mineral fuels, the country's top import was vehicles, with Japan and the US being the leading car importers. Oman also imported substantial amounts of machinery at $2.4 billion, electronics at $1.4 billion, and iron ore at $1.3 billion.
Overall, Oman's exports rose to $85.1 billion from $57.5 billion, with most of its products going to Asian countries such as China, India, South Korea, Saudi Arabia, and Japan. Meanwhile, its imports increased to $25.4 billion from $21.3 billion, with the primary sources being India, China, the US, Japan, and Saudi Arabia.
Qatar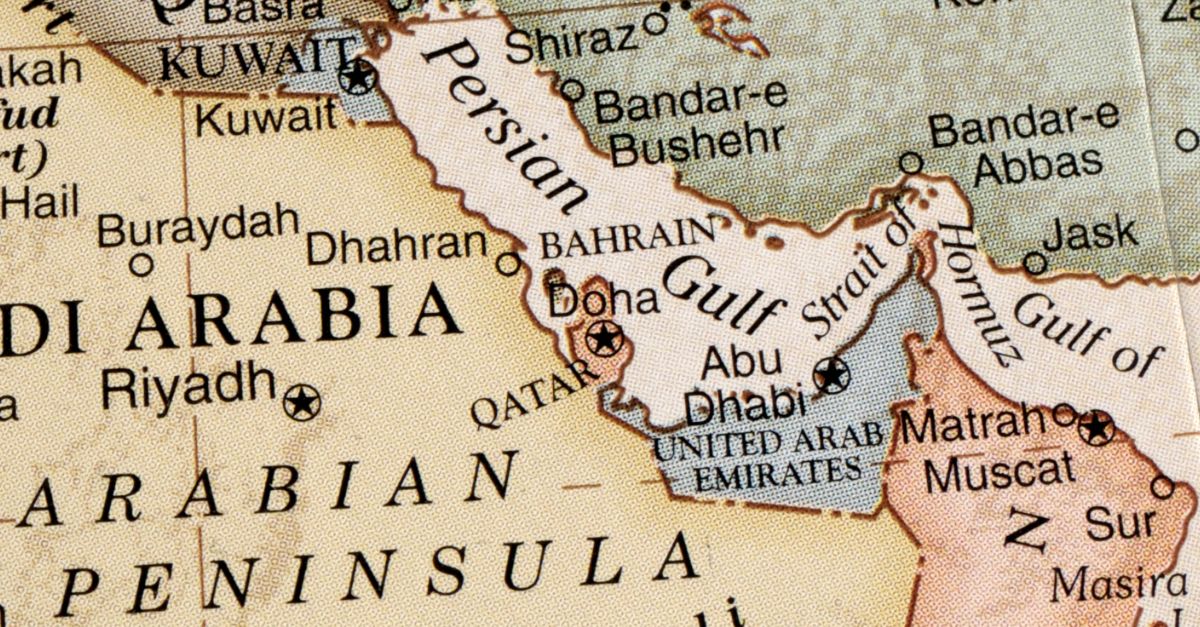 Geopolitical Update      
RB: Qatar's economic diversification and business attraction efforts, as guided by the 2030 National Vision, have substantially strengthened the country's economic prospects. The legacy of the FIFA World Cup in 2022 has raised the country's profile and boosted non-hydrocarbon industries such as real estate, hospitality, sports, and healthcare. These effects will help Qatar maintain long-term sustainable growth and create a wealth of opportunities for foreign investors.
The hydrocarbon sector is also expected to continue to support the economy, particularly with the North Field Expansion. The first gas from the $28.75 billion project is expected to be produced by 2025. Qatar's high living standards, thanks to the large hydrocarbon revenues and general satisfaction regarding the quality of life, reinforce political stability. The World Cup will also strengthen Doha's relationships with key security partners. Nevertheless, the divergences in foreign policy with other regional powers, namely the UAE and Saudi Arabia may become a source of instability in the long term.
Trade Update
JM: Qatar is an economy with a rich history in pearling and fishing that has transformed itself into a modern economy with a world-class petroleum industry. In 2022, the country's total exports of oil and gas increased in value by 54.9% to $113.3 billion, mostly due to price increases. However, by quantity, these exports decreased slightly. Qatar's other major exports were fertilisers at $3.6 billion, plastics at $3.4 billion and aluminium at $2.1 billion, which are good signs of diversification in its economy.
Qatar has a large trade surplus, and its top import in 2022 was machinery worth $5.4 billion, followed by electronics at $2.9 billion, vehicles at $2.2 billion, and arms and ammunition at $1.9 billion. Additionally, Qatar imports significant amounts of food, particularly meat, fruits and nuts, and dairy products.
In 2022, Qatar's exports increased to $129.7 billion from $86.7 billion, with the top export markets being China, India, South Korea, Japan, and the UK. Meanwhile, overall imports increased to $32.2 billion from $27.9 billion, with the top sources being China, the US, India, Italy and German
Saudi Arabia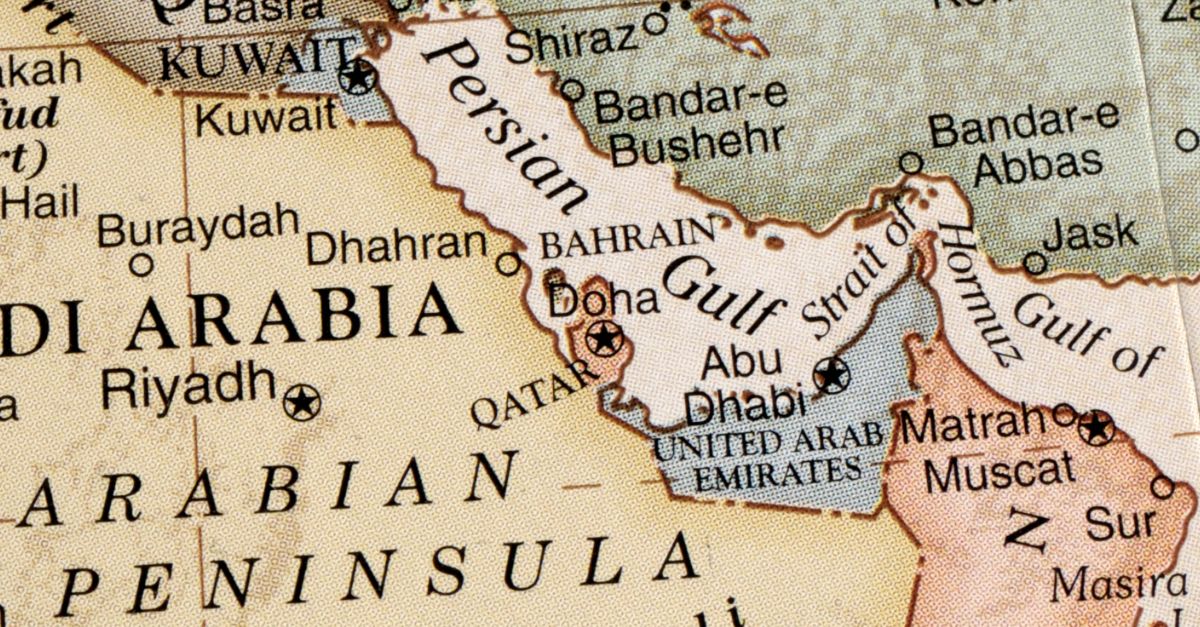 Geopolitical Update      
RB: Saudi Arabia's normalisation of relations with Iran reduces the risks of a direct military conflict over the coming year. Separately, the country will seek to better balance its international relations between East and West. Saudi Arabia will increasingly adhere to a more independent foreign policy approach than in the past, which implies close ties with China and Russia at the expense of antagonising traditional allies with the US and the EU.
Increased energy sector collaboration with China will be a top priority in 2023, which will include additional joint refining and petrochemical projects that seek to lock in long-term demand for Saudi crude oil and secure supplies. After a year marked by a massive oil windfall and major project announcements, the government continues to allocate much of the funds towards replenishing depleted foreign exchange reserves and also facilitates an increase in off-budget spending on Vision 2030 projects through the country's sovereign wealth fund, the Public Investment Fund (PIF).
Trade Update
JM: In 2022, Saudi Arabia exported $325.7 billion worth of fuel, as well as significant amounts of industrial products like plastics, organic chemicals, and fertilisers, totalling $46.6 billion. The country also exported ships and boats worth $3.7 billion.
On the import side, Saudi Arabia brought in $21.1 billion of machinery and $19.1 billion of vehicles, with Japan as the top source of cars and trucks. In 2022, overall exports rose to $409.6 billion, with the UAE, China, India, Singapore, and Turkey being the top destinations, while imports increased to $187.6 billion, with China, the US, UAE, India, and Germany being the top sources.
Syria
Geopolitical Update      
RB: The February 2023 earthquakes have allowed President Bashar Al Assad to bolster his position through deeper political and financial engagement with the international community. Saudi Arabia and Qatar, who both do not currently have any official diplomatic ties with the Assad regime, have offered humanitarian aid following the earthquake. The Assad regime subsequently accepted such assistance. Assad will likely use this opportunity to try and establish formal ties with the two countries, thus legitimising the presence of his regime.
These countries, and other regional states, will provide humanitarian aid, but this is likely to face disruption across Syria's political divides and is not expected to match the spending necessary to meet reconstruction costs or to offset the effects on the economy. Damage from the earthquake will likely also compound existing currency and inflationary risks. The humanitarian risks of food and fuel shortages are likely to be exacerbated by the division of political authority between the governorates affected by the quake.
Trade Update
JM: Syria's economy has been heavily impacted by the decade-long conflict that has caused millions of deaths, displacements, and destruction. The country's GDP has been halved between 2010 and 2020, resulting in a poor export economy and a large trade deficit estimated at over $200 billion by the World Bank. Syria's main exports are agricultural products, such as animal and vegetable fats, fruits and nuts, vegetables and tubers, and tea, sent through smaller niche shipments to trading partners in the Middle East.
Its top imports include plastics, sunflower seed oil, machinery, iron and steel, and malt and wheat gluten. Overall exports increased slightly to $868.5 million in 2022, with Saudi Arabia, Turkey, Jordan, Egypt, and Iran being the top markets, while imports increased to $4.4 billion, with Turkey, China, Egypt, Iran, and Jordan being the top sources. Without peace, Syria's ability to produce and export higher-value goods will be a significant challenge.
Overall exports rose to $868.5 million from $865 million in 2022, with top markets Saudi Arabia, Turkey, Jordan, Egypt and Iran. Imports increased to $4.4 billion from $4.2 billion, with top sources Turkey, China, Egypt, Iran and Jordan.
Tunisia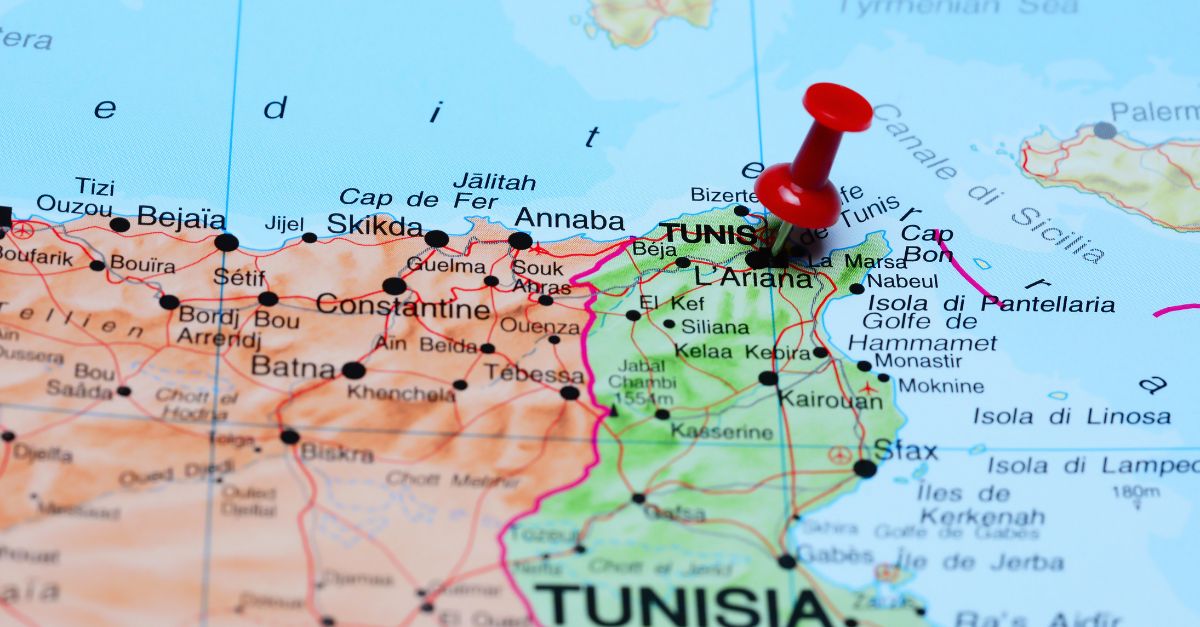 Geopolitical Update      
RB: Further delays to a $1.9 billion IMF programme seem increasingly likely due to concerns over the deteriorating state of Tunisia's finances. The bailout is urgently needed to stave off a sovereign debt default. However, social discontent stemming from the ongoing deterioration in living conditions and labour unions' ongoing objections to IMF- requested reforms is already high and will likely intensify as negotiations with the Fund progress. This will, in turn, elevate the risk of protests and strikes, though unrest is not expected to derail government policy.
President Kaies Saied is likely to proceed with implementing economic measures in line with the IMF's recommendations. These would focus on reducing subsidies and trimming the public sector wage bill. The initiatives fall under the exclusive authority of the presidency and thus could not be blocked even by parliament. Nonetheless, ongoing unrest, corruption and bureaucratic inefficiency are expected to remain a hindrance to foreign operators investing in local projects.
Trade Update
JM: Tunisia has the potential to be a significant exporter due to its infrastructure and location. Its primary exports include electronics, clothing, and mineral fuels. As a manufacturing outsourcing alternative to Asia, Tunisia's largest buyers of clothing are France, Germany, Italy, the UK, and Belgium.
Italy, France, China, Germany, and Turkey are Tunisia's top import suppliers, sending in electronics, oil and gas, machinery, vehicles, and pharmaceutical products. Tunisia's car market is among the world's most diverse, with Germany, China, Mexico, Japan, and the US each sending it over $100 million worth of vehicles. In 2022, Tunisia's total exports increased to $20.6 billion from $17.8 billion, with the top markets being France, Italy, Germany, Spain, and the US. Total imports rose from $21.7 billion to $22.8 billion, with Italy, France, China, Germany, and Turkey being the primary sources.
United Arab Emirates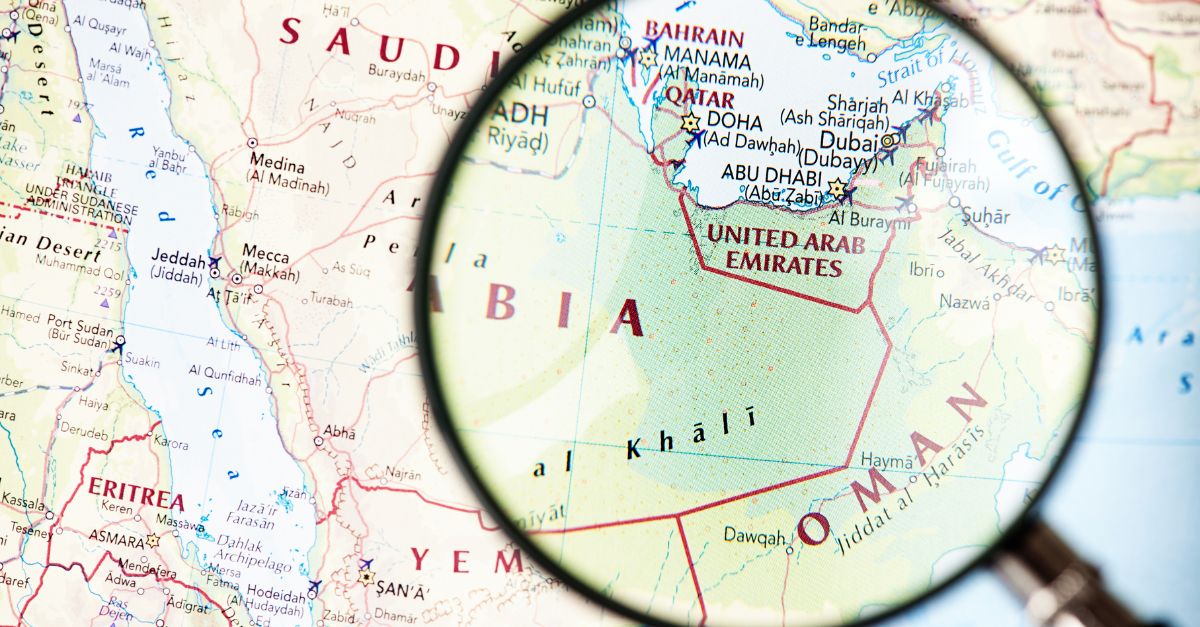 Geopolitical Update      
RB: The Russian invasion of Ukraine is having mixed effects on the UAE. On the one hand, the conflict has had a significant impact on global trade, especially for energy and grain importers, for which Russia and Ukraine are important suppliers. Moreover, current restrictions in the Black Sea, which serves as a major hub for wheat and corn, have effectively shut down the world's second-largest grain-exporting region. The UAE is heavily reliant on grain supplies from that region and will need to find alternatives, but it has the ability to do so. Moreover, the UAE's non-oil sector is considerably exposed to recent global developments – including the aftermath of the pandemic – and the recovery in tourism is likely to be affected by the war in Ukraine.
On the other hand, the conflict also offers economic opportunities for the UAE. The strong rise in global oil and gas prices and demand for alternative sources of hydrocarbons will provide short-term fiscal and export profits to the UAE, with spillover effects on domestic liquidity and private- sector economic activity. This coupled with the UAE's strong policy response during the pandemic should support growth prospects.
Trade Update
JM: The UAE has recovered remarkably well from COVID due to its position as a dominant regional trade and logistics power. Petroleum and petrochemical industries, along with niche sectors such as precious stones and gold, make up the majority of its trade, both in exports and imports. In 2022, the UAE exported $201.7 billion of mineral fuels, $46.1 billion of precious stones and gold, $12.2 billion of aluminium, and $8.4 billion of plastics.
The UAE has a diversified petroleum buyer network, with $43.5 billion exported to Japan, $39.9 billion to China, and $27.3 billion to India in 2022. The UAE imported $39.6 billion of electronics, $39.5 billion of precious stones and gold, and $31.7 billion of machinery. In 2022, total exports increased to $325.6 billion from $232.2 billion, with the top markets being India, China, Japan, Thailand, and Iran. Meanwhile, imports rose to $273.9 billion from $223.8 billion, with China, the US, Japan, Germany, and the UK being the top sources.
Yemen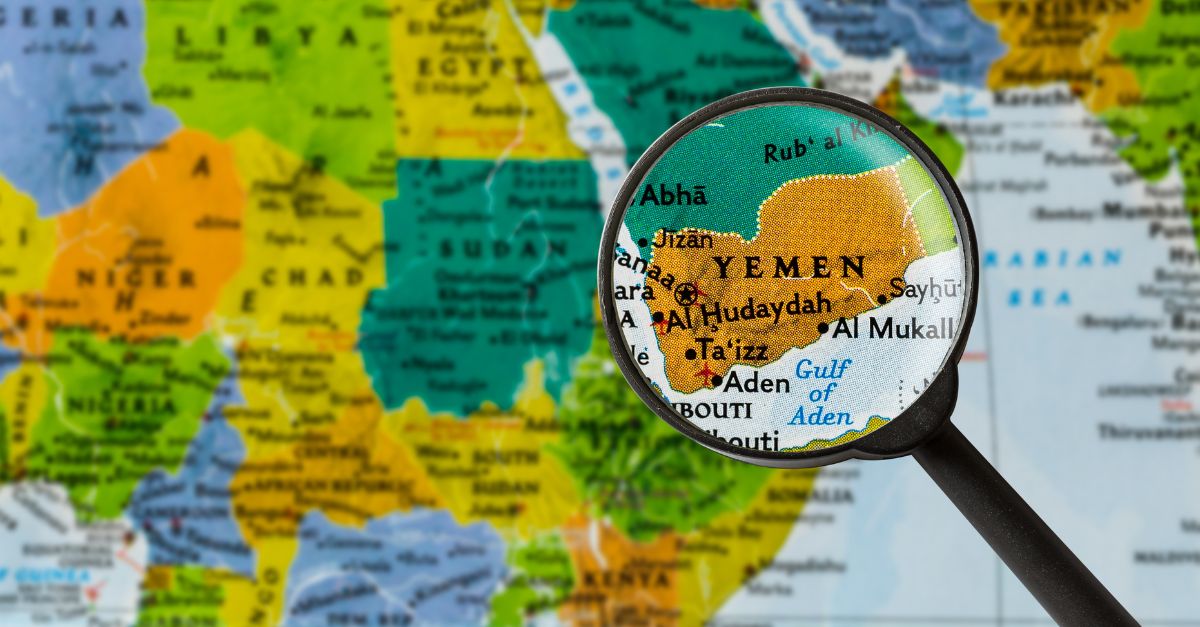 Geopolitical Update      
RB: The countrywide halt to offensive military operations brokered by the UN has led to a 90% reduction in the reported fatalities associated with confrontations between the Houthis and forces loyal to the Internationally Recognised Government (IRG), compared to the six months before the truce. The mechanism set in place by the UN provided important channels of communication to de-escalate the conflict, but it did not tackle the several drivers of violence at a micro-level.
Even if the truce is renewed, violations would likely rebound in the absence of trust-building measures aimed at promoting political dialogue between the warring parties. However, the failure to renew the truce agreement suggests the conflict could become increasingly intractable, with the prospects of another truce or longer- term negotiated settlement becoming ever more challenging. The conflict still has the potential to return to, or potentially exceed, previous levels of violence.
Trade Update
JM: Despite being one of the poorest countries in the Middle East and Africa and facing conflict, Yemen has a niche oil and gas export industry worth $1.1 billion in 2022, with fish and crustaceans as the next biggest export category at $192.2 million. Its top export markets for the latter were Saudi Arabia, Egypt, Malaysia, and Thailand. However, Yemen runs a big trade deficit due to the need to feed its people. Its top import category is cereals, worth $1.9 billion in 2022, followed by iron and steel, plastics, and cars and trucks.
Yemen depends on Saudi Arabia and the UAE for humanitarian support, although it has recently clashed with the former. In 2022, exports increased to $1.9 billion from $1.8 billion, with China, Thailand, India, Saudi Arabia, and Italy as the top markets. Meanwhile, total imports rose to $10.6 billion from $9.7 billion, with China, Saudi Arabia, Turkey, India, and the US as the main sources of imports.