The concept of digital transformation with a digital economy deeply permeates the current fulcrum of global economic debates, unlike previous socio-economic disruptions and revolutions that took more than one hundred years to have a massive effect on society.
The digital revolution, otherwise known as the fourth industrial revolution (4IR), has occurred in a rather rapid fashion.
As conceptualised by Alejandro (2021), the fourth industrial revolution is a term coined in 2016 by Klaus Schwab, founder and executive chairman of the World Economic Forum (WEF).
It is an era exemplified by the convergence and complementarity of emerging technology domains, services, and platforms.
This does not negate the fact that the fourth industrial revolution, referred to as Industry 4.0 in Germany, has seen some pushback in terms of its widespread adoption.
Embracing and integrating the core elements of this fast-paced economic trajectory has continually proven to be a struggle for traditional sectors; even so, implementation in developing countries does lag significantly behind.
Expanding on the development of a novel revolutionary production process, as seen in commodities exchange within the manufacturing process, has been the support for the rise of software platforms; most notably, e-commerce technology.
The result of such a phenomenon is that today, more than 100 million people worldwide use the internet to do everything from research to purchasing products online.
The economic rewards for the growth in such platforms can be substantial for businesses in developing countries, Nigeria included, where new internet technologies can pave novel ways to overcome outmoded socio-economic barriers.
Evolution of Industry 4.0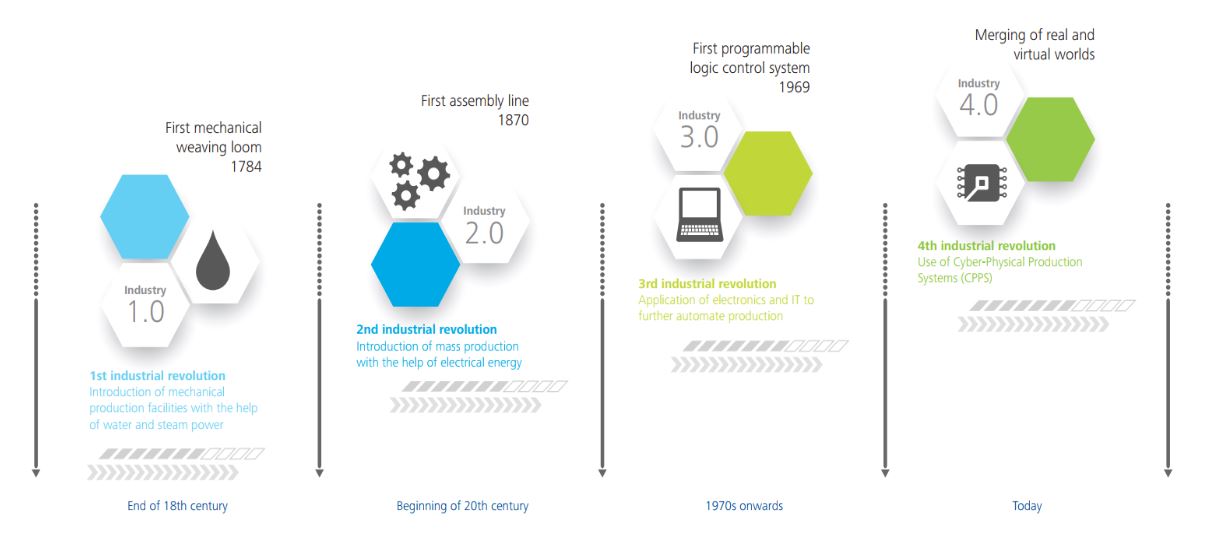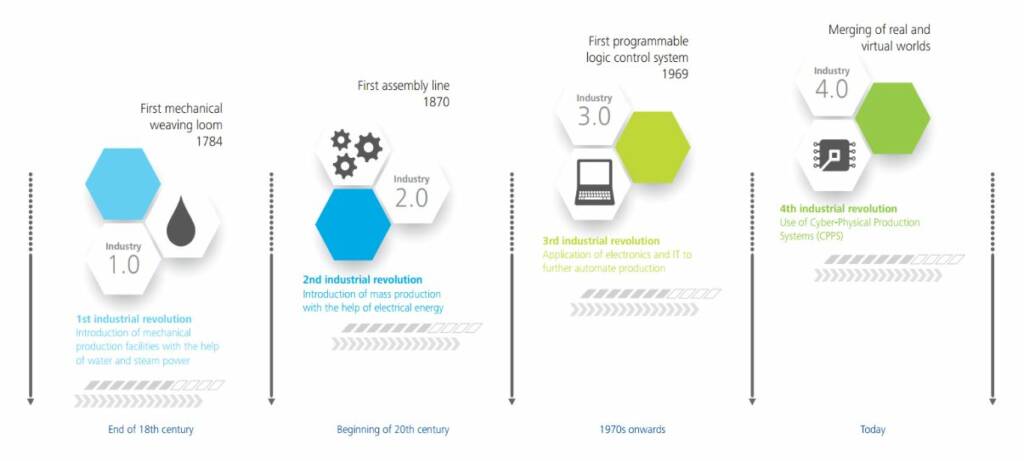 Digital economy use case and policy in Nigeria
The digital economy is helping to create equal access to opportunities and dissipate the risks of exclusion amongst underserved communities based on factors such as gender.
Another crucial aspect is how digital infrastructure can be employed to provide new ways for people to thrive in terms of cross border trade, with businesses and governments becoming 'virtual' in an era of electronic governance.
This dynamic fashion of collaboration, helps to create viable links with several local and global digital services, thus connecting them to the global digital economy.
For a digital economy to thrive, good and affordable internet infrastructure is considered a vital bedrock.
However, current underlying digital infrastructural deficits have made international cross border trade difficult.
A 2019 World Bank report estimates that a 10% increase in broadband penetration in developing countries is associated with a 1.4% increase in gross domestic product (GDP).
Better connectivity can consequently help to shape Nigeria's development path through several interrelated channels of digital platforms.
There have been various initiatives over the years aimed at developing the infrastructure needed for harnessing the benefits of a digitalised economy.
Such is the focus on deploying equitable transformational target access across multi-sector technology programs.
Transformational Targets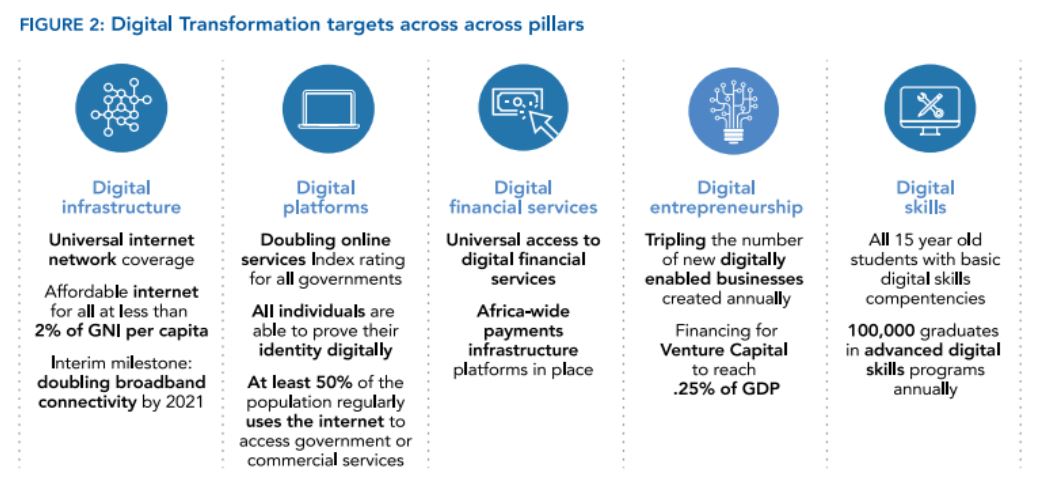 Although a relatively new unit of analysis in trade topics, eCommerce creates distinctive issues in today's international digital market, whilst also simultaneously contributing to the development of complex cross border trade agreements and operationality.
The term 'eCommerce,' has largely been in existence since around 1994 and is commonly used by economists and capital market analysts to denote anything from the number of sales generated by an online bookstore to explanations regarding the fluctuations in the global market.
Research reveals that an increasing number of governments, companies, and sectors are today tapping into the much-admired 'platform economy', referring to a form of eCommerce in which the masses, especially freelancers (the so-called 'gig economy'), have shifted their work landscape towards an environment of open talent and collaboration.
Profitability on a state-wide digitalised trajectory involving cross border international trade then depends on harnessing key elements to survive within contemporary innovative environments; a major pre-requisite for digital economy and trade to thrive.
As outlined above, taking Nigeria as a case in point helps us to explore the growth of digital access against the backdrop of its global significance, an essential step if the country is to jumpstart its ailing economy.
To maximise the benefits of digital technology, some much-needed efforts to bring about targeted policy reform remain crucial.
These involve an identification of the main institutional bottlenecks, followed by a connecting-up of the necessary institutions and benchmarks that will help resolve these problems and push Nigeria towards becoming a more innovative society.
Although significant gaps remain, the major thrust of this article has been to show relative synergies between the ratified objectives of the African Continental Free Trade Area (AfCFTA) initiative and the harmonization of the national digital space for trade development within a free trade agreement.
Questions on how a digitalized economy can be leveraged for national development in these digital times must continuously be explored through research and development into the application of the 4IR concept, particularly within an African context.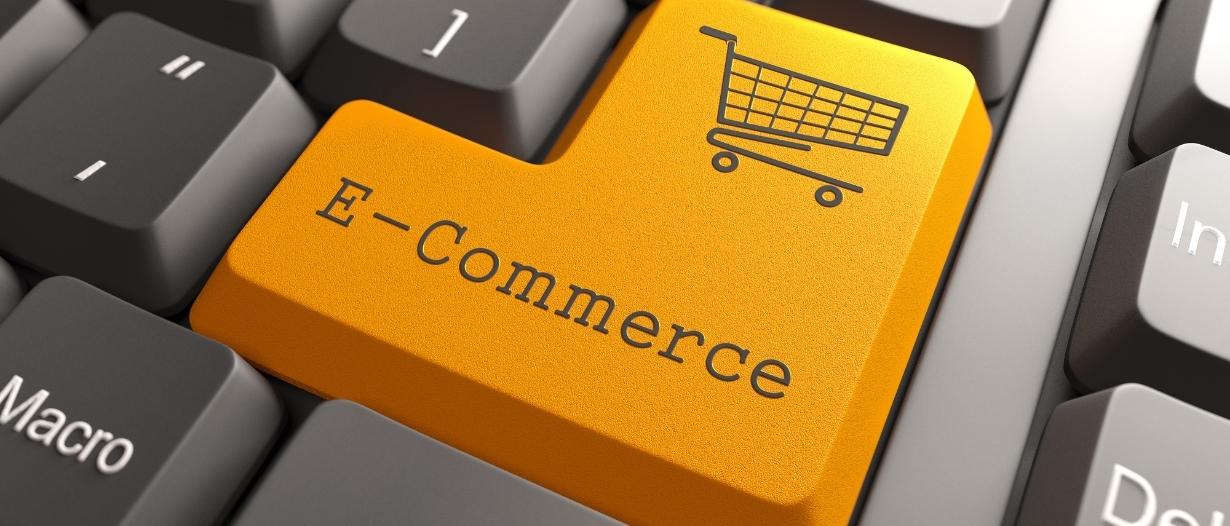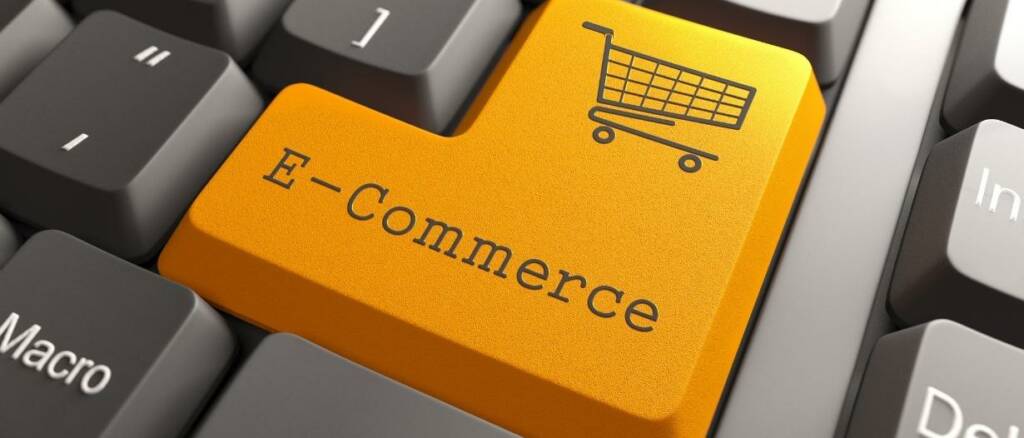 Conceptualizing digital economy impact, opportunities, and profitability
This article has highlighted the concept of a digital economy and its potential to drive innovation through platform enterprises.
This general argument now needs to be set against the newly constituted economic partnership of the AfCFTA, and more specifically, within a country-specific context: namely, Nigeria, Africa's largest economy.
The AfCFTA stands ready to support Nigeria's quest for high-level developmental growth in an age of acute digitisation.
This pursuit hinges on taking a country- or context-specific approach that will prioritize key interventions in the eight foundational elements cited in Nigeria's digital policy strategy, otherwise known as the National Digital Economy Policy and Strategy 2020–2030.
Namely, these are, developmental regulation, digital literacy and skills, solid infrastructure, service infrastructure, digital services development and promotion, soft infrastructure, digital society emerging technologies and indigenous content development and adoption.