The World of Open Account is in the first place a digital community. But once per year the community goes off-line to meet for real. To discuss business opportunities. To share insights and opinions. To be updated on trends and innovation.
Where: Raiffeisen Bank International, Vienna
When: 6th October, 2020
Our second annual convention under the theme "New Opportunities after Covid" will take place in Vienna, Austria.
We start with an icebreaker reception on Monday 5th of October. Tuesday 6th is a full day of conference in the auditorium of Raiffeisen International Bank. The convention ends on Tuesday evening with a networking dinner, kindly organized by Raiffeisen Factor Bank.
Conference Highlights
Risk Management in the new decade: Panel discussion
evolution of credit insurance: capacity / new players / new structures
new risks & new mitigation & insurance techniques: cyber-risks / fraud & crime
View from the Top: panel with C-level Receivables Finance specialists. What are the major evolutions in O/A Receivables Finance for this decade?
By John Brehcist
What are the major evolutions in O/A Receivables Finance for this decade? Receivables Finance: Trade Finance & Transaction Banking or Working Capital Finance? Will Factoring still exist in 2030? What will be the role of independent non-bank players?
Challenging the Status Quo – the Rebel Panel
Moderated by Steve Box
Beyond the hype: How can our organizations really make a difference in terms of Environment, Sustainability, Diversity,…. Which three measures/decisions would YOU take if you were in charge?
Keynote by Sean Edwards (ITFA and ICC) on DSI (Digital Standardization Initiative)
By Sean Edwards
A new initiative with the ambition to create "standards in trade" in the same way as there exist standard protocols for internet, mobile phones, email
Photos & Gallery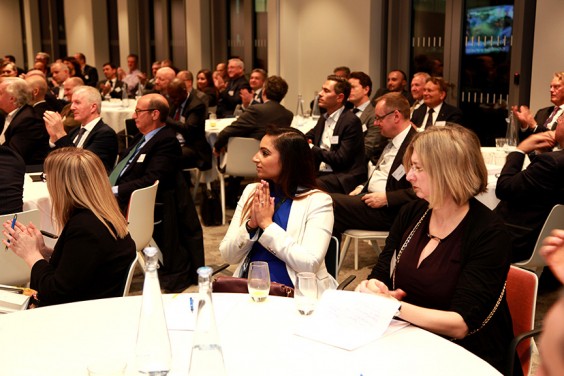 Related Content
WOA Survey 2020: COVID-19's Impact on Factoring and Commercial Finance Firms View →
VIDEO: WOA Insights – Tony Brown on the physical supply chain meeting the financial supply chain View →
Marco Polo Network successfully completes largest Blockchain Open Account Trade Finance Trial on R3's Corda platform View →