12th December 2019 (London / Dublin) – Over 70 organizations, including some of the largest Fortune 500 companies and top global financial institutions participated in a trial of the Marco Polo Platform for Open Account Trade Finance built on a completely distributed architecture, making this the biggest trial on the R3 Corda Network to date.
Comprised of financial institutions and corporates from more than 25 countries, spanning across five continents, the joint project took place over a seven week period, involving over 340 participants from multiple sectors including financial services, IT and telecoms, logistics, maritime, real estate, hospitality and some of the biggest players in the automotive industry.
As part of the collaboration, banks and corporates including ABN AMRO, Banorte, BMW, Citizens Bank, Commerzbank AG, International Islamic Trade Finance Corporation, SBI Holdings, SBI R3 Japan, Steelforce, SüdFactoring GmbH (A Subsidiary of LBBW), Sumitomo Corporation, the Bank of East Asia and the Saudi British Bank, worked with the Marco Polo business network to trial the working capital applications developed by TradeIX with a focus on the Receivables Finance solution currently available for production use on the Marco Polo Platform.  
Receivables Financing, also known as Factoring or Receivables Discounting, is a form of Receivables Purchase which allows companies to optimize their working capital, mitigate credit risk and improve liquidity.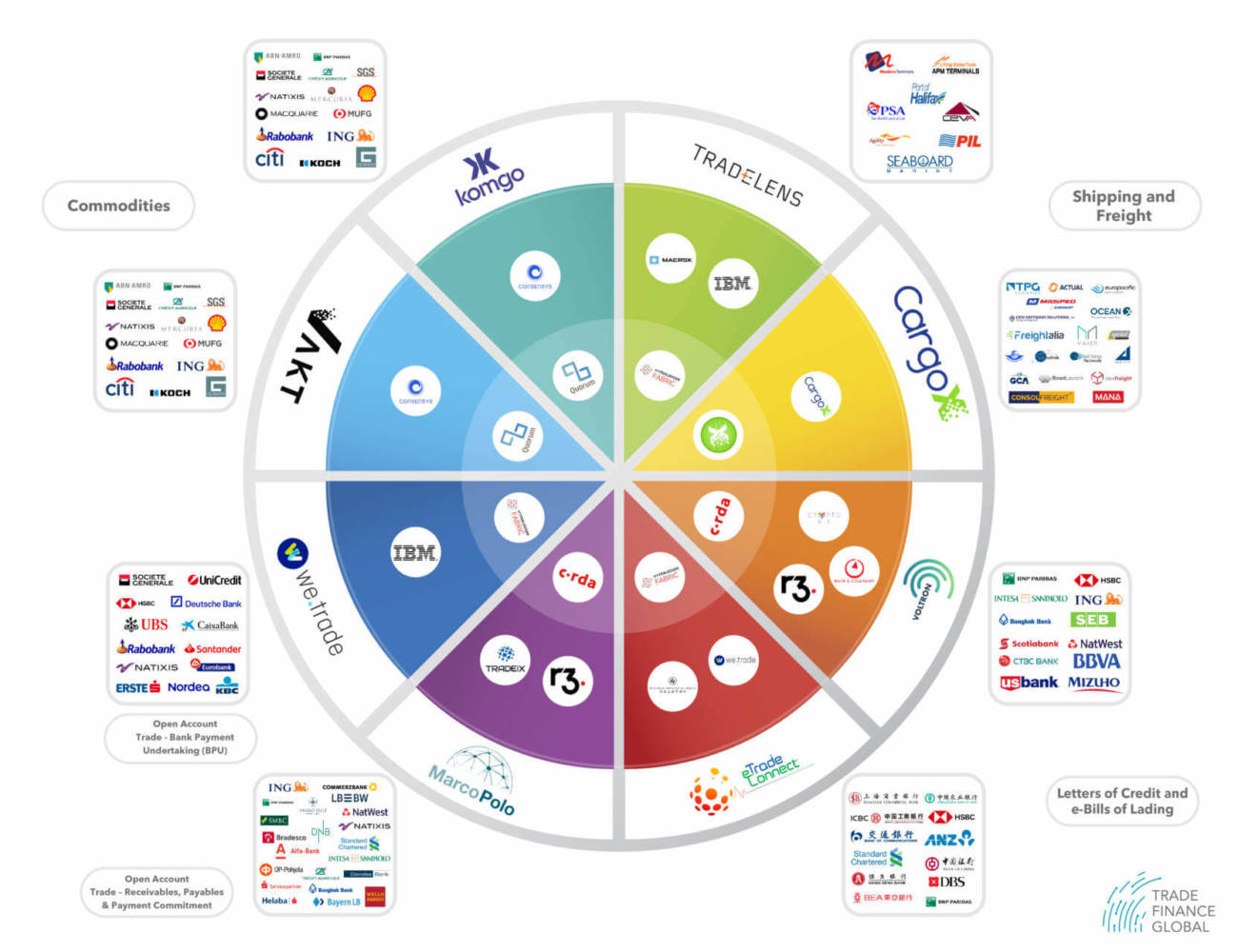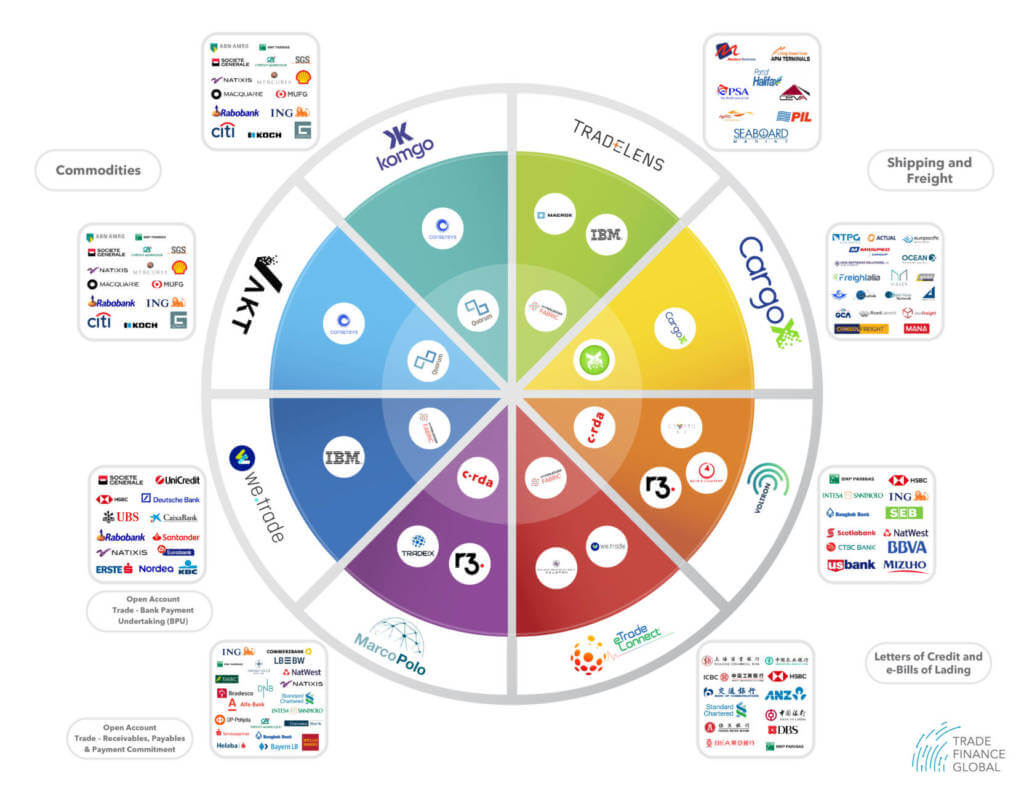 With its key focus in increasing efficiencies in trade finance, the Receivables Financing solution available on the Marco Polo Platform and the Corda Network is an integrated solution built to overcome critical trade finance challenges including lack of connectivity, inefficient processes and high onboarding costs.
In addition, participants had the option to engage with stakeholders and use actual business cases for the project, allowing a better understanding on the real-world implications of how utilizing Corda's blockchain technology and how the Marco Polo Network can benefit both their internal and external stakeholders.
'100%* of respondents surveyed as part of the project agree that trade finance and working capital solutions built on a distributed architecture have the potential to significantly improve their industries.'
With more than 700 funding requests completed whilst averaging only one day of user training, it is evident that the Marco Polo Platform can be easily adopted and onboarded across varying digital proficiencies in organizations very quickly.
'100%** of respondents believe that Marco Polo will accelerate and improve the receivables discounting process, and reduce costs for both banks and corporates, with 75% believing this will happen within 5 years.'
Quotes from participants:
ABN AMRO
"The participation of ABN AMRO in this trial demonstrates our belief that new technologies together with cocreation in cross-industry ecosystems will shape innovation in the financial and trade system. This was a valuable collective learning and development effort together with peers, business partners and clients. This is key to develop new products and services and to make global markets operate more efficient and seamless in the interest of our clients. "
Arnout Buschenhenke – Director Innovation Asset Based Finance N.V. and Marjan van der Plas – Innovation Manager Platforms and DLT Ecosystems at ABN AMRO
Citizens Bank
"As Citizens Bank is exploring innovative ways to support our clients' working capital needs in the years to come, we are delighted to find a platform in TradeIX that has the potential to provide our clients with the tools needed to directly and securely connect their receivables financing needs to Citizens Bank via the Marco Polo Network."
Thomas Sardo, Head of Trade & Supply Chain Product Management at Citizens Bank
Commerzbank AG
"I am proud of being part of the Marco Polo Global Trial for the Receivables module. It was a fantastic experience to collaborate cross companies and share experiences. Marco Polo definitely has the potential to be a game changer when it comes to trade finance."
Romina Kraft, Asset Finance, Head of Portfolio Steering & Digitalization at Commerzbank AG
International Islamic Trade Finance Corporation (ITFC)
"ITFC's engagement stems from its belief that DLT-based digital platforms will become the prevalent technology in the global trade landscape. The Marco Polo Platform has the potential to cater for Islamic Finance solutions"
Mr. Nasser Al-Thekair, GM, Trade & Business Development at ITFC
SBI Holdings & SBI R3 Japan
"The Marco Polo Network will change the traditional bank-corporate relationship in an innovative way to make the real multi-bank platform happen.
SBI R3 Japan is proud to encourage more banks and corporates to join this truly global ecosystem."
Munetoshi Yamada, Head of Business Development Dept., SBI R3 Japan
SüdFactoring GmbH (A Subsidiary of LBBW)
"We are very proud to be the first German factoring company which has been involved in the largest trial of the Marco Polo Network. We look forward to continuing having a deeper discussion and insights with the Marco Polo Network members based on a revolutionizing trade finance technology."
Marius Leeb, Executive Director Head of Sales &
Dominik Krug, Senior Key Account Manager, SüdFactoring GmbH (A Subsidiary of LBBW)
Quote from TradeIX
"We are delighted with the results of the collaboration, and especially enthusiastic by the feedback provided which further reaffirms our belief in how Marco Polo can truly scale and transform processes for trade finance moving forward. The success of the project clearly demonstrates the industry's readiness to embrace digitalization of its currently sub-optimal processes which is truly encouraging."
Dani Cotti, Managing Director, Centre of Excellence, Banking & Trade at TradeIX
Quote from R3
"The success of our largest trial to date marks an exciting time for the Marco Polo network. The cross-sector participation we have seen in this trial is testament to the potential blockchain has in transforming trade finance. We are proud partners of TradeIX and look forward to continuing our shared aim of revolutionising the trade finance landscape with blockchain technology."
Cathy Minter, Chief Revenue Officer at R3