ExCred New York is where the export credit insurance Industry meets to deliberate and debate, and find the best way forward, together.
Convene 605, Third Avenue, NYC.,
New York & Online
5th – 6th October, 2020
"While the suppression of trade is unavoidable during the pandemic itself, it is vital that we maintain the structure and capacity of the trade ecosystem during this period in order that it may drive a robust recovery on the upside." *Berne Union 2020
Meet the people you need to protect your treasury and grow your business. Expect to meet:
Biggest users of export credit insurance in the Americas
Experts and innovators in risk, finance and insurance
From corporates to reinsurers – the entire trade and investment surety ecosystem
Deliberate today's pressing issues with the right people:
150+ senior industry figures; users and providers
8+ hours of networking
1 day conference
1 pre-conference workshop
Latest insights into global risk.The 2020 program will look at:
Supporting trade through an unprecedented crises
Provding stability to the market
Managing risk and liquidity
Innovative instruments and products
Conference Highlights
Reflection and Opportunity. ExCred Pre- and Post-COVID-19: Where Do We Go From Here?
• Today's dynamic market, how has it changed?
• Liquidity review – where's it coming from?
• Private money coming in and stimulus packages expanding market opportunities
• For entities who can't meet financing needs, what is that market seeing and how reacting?
• How companies are managing credit
• Were Government bailouts enough?
• Business continuity planning
• Sector review; what went well, cracks in the system, write-down, losses
• Review of the devices being used to expand credit
• How to leverage building bank capacity; syndications, derivatives
• Alternative capital providers
• Smaller FI's and how they are doing business
How are Corporates Accessing and Building Liquidity?
• How are corporates driving finance through credit facilities?
• Asset recovery purchases programme are front and centre of mind
• Looking for insurance to manage risk on export side to draw finance
• Which insurance solutions are working best to unlock credit?
• Where are corporates going for financing?
To What Extent is the US on the Road to Recovery?
• To what extent is the US on the road to recovery?
• how will this cycle differ from previous cycles in terms of recovery?
• Implications for recovery and expansion
• A quick view on sectors, liquidity, appetite
• How has the insurance industry fared during this crisis?
• Deglobalisation and the implications for trade
• Looking ahead to the Presidential election
Response to the Crisis
• ECAs and MDBs response
• Innovation and opportunity; how are programs fulfilling market need?
• What demand is being seen? What worked, what didn't – lessons learned
• Review of strategies under key sectors, how are ECAs handling exposure to troubled sectors?
• A glance at U.S. domestic opportunities
• Project finance / Guarantees
• Objectives –response to Covid-19 – countries impact
• Investment opportunities
• What market issues remain unsolved and next steps to maintain and support trade
Photos & Gallery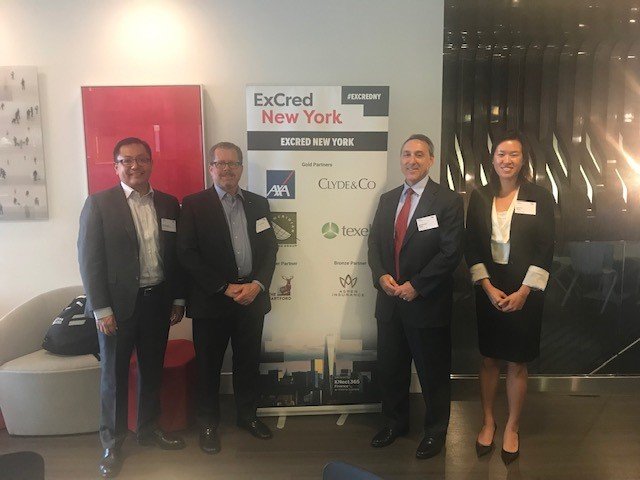 Related Content
VIDEO: Bridging the Gap in African Trade – African Export-Import Bank's Role View →
VIDEO: Development Finance – The Role of Export Credit Agencies, Trade Credit Insurers and Development Banks View →
VIDEO: Are there enough trade assets to finance in the market and are there liquidity issues? View →
Excred Conferences: Standardisation of Credit Insurance Policies View →