Join 200 senior banking executives, thought leaders, consultants, and technology providers as we gather to focus on the issues most important to the banking industry in the Middle East and North Africa.
Where: Online Conference
When: 2nd, 9th & 16th September 2020
BAFT Virtual MENA Bank to Bank Forum
BAFT'S 2020 Virtual MENA Bank Forum originally scheduled for September 1 – 2, 2020 has pivoted to a virtual conference, which will be held on September 2, 9, & 16, 2020.
Business Unusual: Today's business landscape can be described as many things, but 'business as usual' is definitely not one of them. Join BAFT and TFG for the 2020 Virtual MENA Bank to Bank Forum as we bring together leading industry executives and financial services professionals from the Middle East and Africa to discuss the future of the region in light of unprecedented challenges presented by COVID-19.
Previously scheduled to be held in Dubai, this year's new virtual format will allow individuals from far-and-wide to jointly come together without the hindrance of travel, budgetary constraints or scheduling conflicts. Our aim is to utilize this opportunity to harness the power of digital channel delivery to allow for greater participation in the international transaction banking industry, giving you the same opportunities to participate, learn collaborate and network, at no cost.
Key Virtual Conference Features
Access both live and on-demand sessions (available for live-streaming and download via the BAFT Events app)
Message, connect and schedule meetings with fellow attendees and speakers before, during and after the event
Manage your own schedule by bookmarking sessions with reminders
Ask questions to speakers and participate in polls in real-time
Take notes on sessions and email them to yourself after the session
Download speaker handouts and sessions decks… no need to wait
Conference Highlights
Unique one-on-one conversations with leading tech provides including Facebook, Microsoft and Amazon
Views and insights from senior executives across a variety of industries including healthcare, hospitality, finance, technology and mor
Incubator Round-Up: A glimpse into future solutions and technology offerings
Sponsor and Partner Area: View, peruse and download information from banks, solution providers and other partner organizations
Photos & Gallery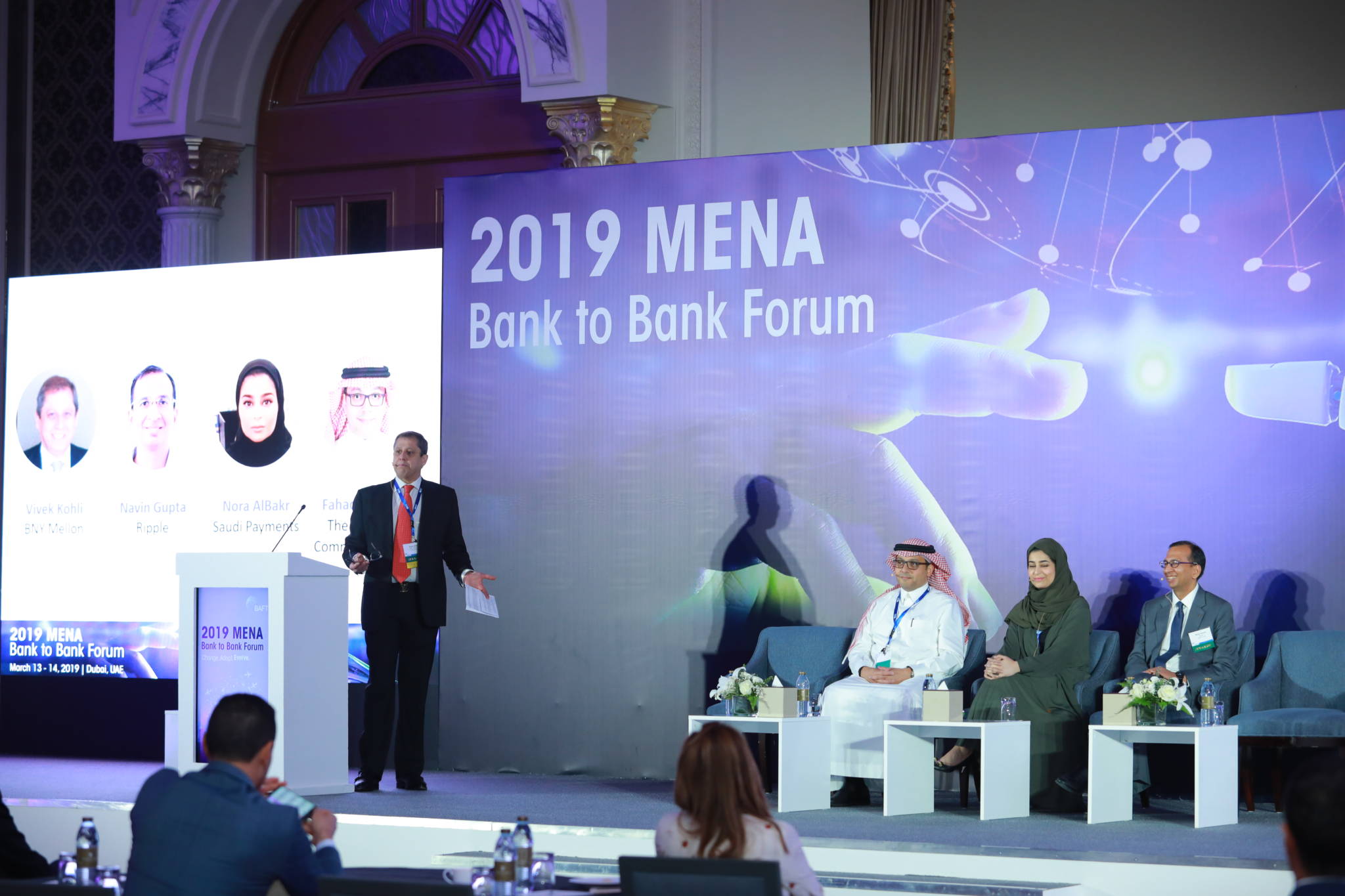 Related Content
Video: Basel IV and Insuring Commodity Finance – TFG heard from Swiss Re's Davide Guidicelli on updates on Basel IV regulation for banks and corporates. View →
Podcast: What is the difference between the BAFT MRPA and the ITFA MRPA? View →
Article: BAFT Priorities for 2020 – Tod Burwell, President & CEO speaks to TFG. View →
Podcast: Bank of America's Lesley McNamara speaks to TFG on ESG and Sustainability in trade finance. View →