Estimated reading time: 3 minutes
Over the next 12-24 months corporates in Asia Pacific are looking to move more of their supply chains closer to home.
According to HSBC's latest report 'Global Supply Chains – Networks of Tomorrow', APAC corporates will base more than half (53%) of their supply network in Asia, up by nearly 6% from 2020.
As supply chains shift in response to ever-changing factors, including the entry into force of the Regional Comprehensive Economic Partnership (RCEP), the trend for APAC corporates to move their supply chains closer to home is becoming more apparent.
Aditya Gahlaut, co-head of global trade and receivables finance, Asia Pacific, HSBC, said, "Companies in Asia Pacific have begun to realign their supply chains to capitalise on the advantages offered by RCEP. RCEP harmonises the rules of origin across much of the region, lowering the cost of inputs for manufacturers and making their goods more price-competitive. At the same time, it provides greater access to larger markets for exporters, spurring investment within RCEP and from beyond."
Now in its third year, 'HSBC Global Supply Chains' examines the push and pull factors affecting how – and where – corporates trade. For this survey, HSBC interviewed 450 corporates across Asia Pacific between August and October 2022.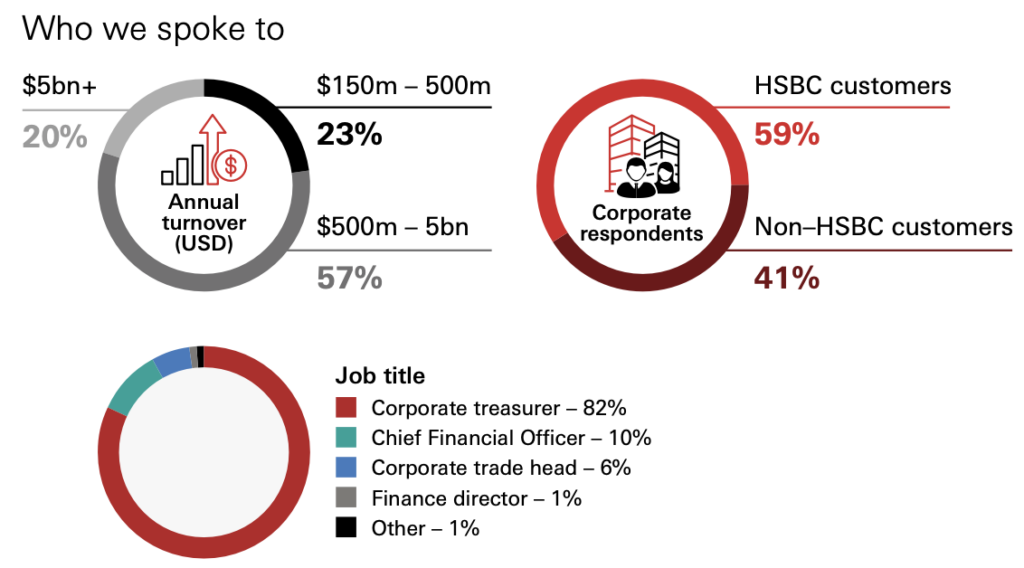 At a time when 'supply chain resilience' is increasingly heard on earnings calls, 2 in 3 (67%) APAC corporates are looking to reduce their number of suppliers, up by a whopping 20% from 2020.
Gahlaut said, "It may seem counterintuitive – if a company faced supply disruptions in the past, you would think it would want to work with more suppliers.
But it makes sense for companies to secure their sourcing from fewer suppliers while cultivating longer-term, more strategic relationships with them."
Gahluat added, "Where we're seeing the move towards having more suppliers is when a company is reliant on only one market. Geographic diversification is an important consideration when designing more resilient supply chains."
Disruptions to global supply chains and the resulting logistical challenges have caused just-in-time inventory management to give way to just-in-case. Nearly 4 in 5 (78%) APAC corporates have held excess stock over the last two years, with an average increase of 36% in inventory.


Gahlaut said, "The model of having everything arrive just in time is unlikely to come back entirely. A topic that corporates are increasingly discussing is the need to get the balance right between stocking up for just-in-case scenarios and the cost of doing so."
As corporates continue to make changes to their supply chains, 'product quality' (83%) and 'cost' (78%) are the runaway factors when deciding on suppliers. Rounding out the top five are 'payment terms' (52%), 'ease of digital integration' (27%) and 'ESG credentials' (26%).