Singapore has become the first country to ratify the Regional Comprehensive Economic Partnership (RCEP), with plans to implement the accord on the 1st January 2022.


Chan Chun Sing, minister for trade and industry in Singapore, said the "expeditious ratification" signals the country's "strong commitment to strengthening our trade and economic linkages with our partners, for the benefit of our businesses and people."
The RCEP is the world's largest free trade deal and trading bloc, encompassing a third of the world's population and 30% of global GDP.
The RCEP's members include Brunei, Cambodia, Indonesia, Laos, Malaysia, Myanmar, the Philippines, Singapore, Thailand, and Vietnam (who together form the Association of Southeast Asian Nations, or ASEAN), as well as Japan, China, South Korea, Australia, and New Zealand.
Once the RCEP agreement has been ratified by six or more ASEAN member states and three non-ASEAN signatories, the agreement can enter into force 60 days later.
Ratification needs to be completely locally before being deposited with the secretary-general of ASEAN.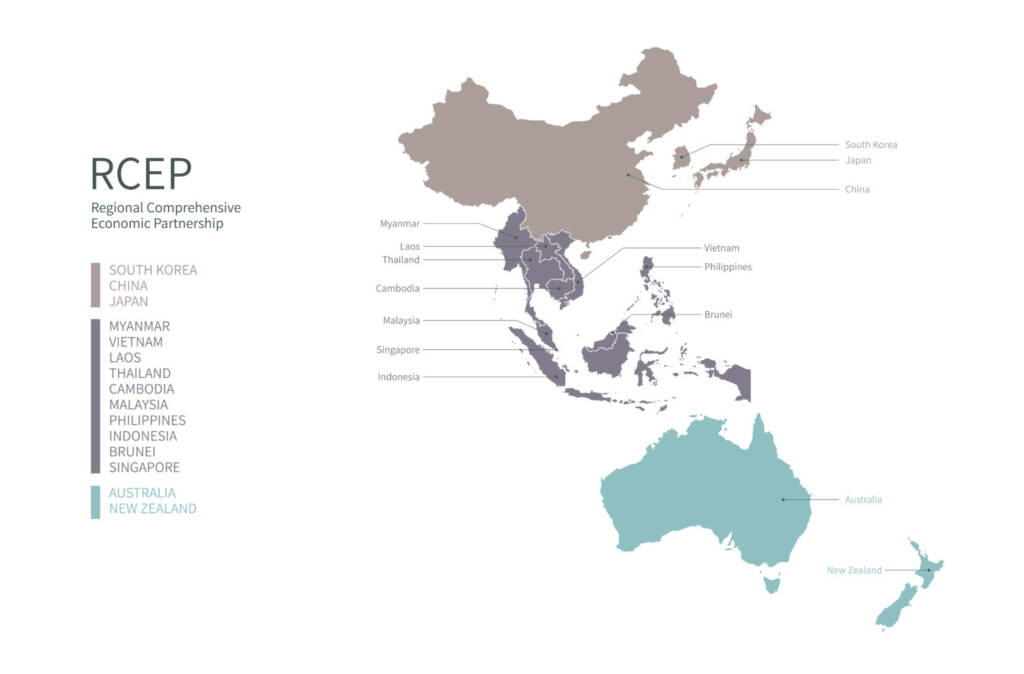 Signatories to the RCEP will benefit from tariff-free trade for over 90% of goods traded within the bloc, as well as preferential access to certain products in selected markets.
Companies within the RCEP zone will also be able to provide services to the wider region and increase foreign shareholding limits.
Other benefits include greater protection from anti-competitive activities and simplified goods clearance procedures.