Singapore, 18 September 2019 – Singapore-based Finaxar, announces the partnership with Global eTrade Services (GeTs), a global trade platform company. Finaxar provides its unique Lending-as-a-ServiceTM to financial institutions, trade and e-commerce platforms using data-driven methods to provide the fast, tailored financing solutions for SMEs. The partnership will see the offering of Finaxar's to users of CALISTATM, a supply chain orchestration platform that enables the orchestration of logistics, compliance and finance activities across the ecosystem.
CALISTATM will offer Finaxar's financing solutions in Singapore initially. The solutions will be availed in other regions such as Hong Kong, Malaysia, Vietnam and more to come.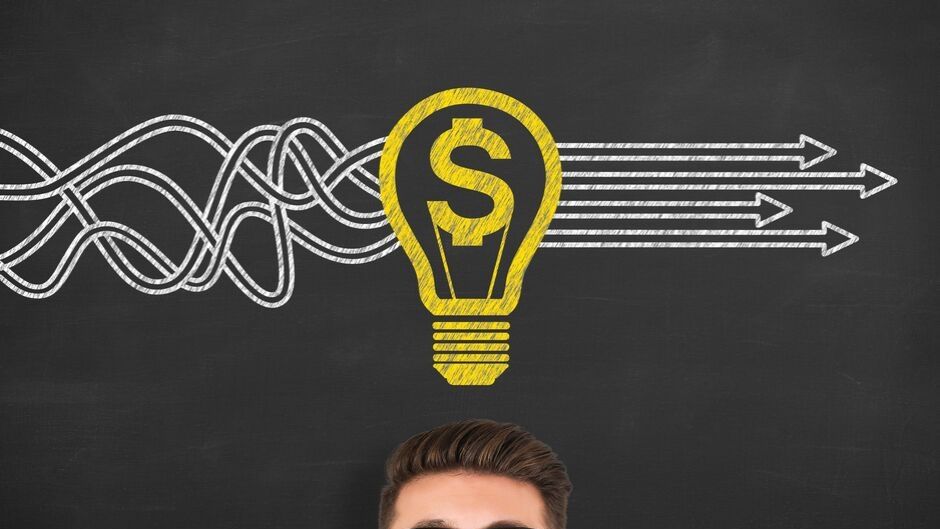 Based on a McKinsey Global Institute report[1], 39 million SMEs in Southeast Asia (or 51 per cent) lacked access to financial support despite contributing to 40 per cent of Southeast Asia's GDP. The situation is more challenging for SMEs that require trade financing solutions as they are likely to be deemed by banks as low-profit generators. A recent International Chamber of Commerce (ICC) study shows closing the trade finance gap by attracting more non-bank capital will be the most pressing trade-related issue in the next three to five years[2]. There is much room for alternative financing solutions to address the trade finance gap that SMEs in the shipping and logistics industry face.
Commenting on the partnership, Dr. Tan Sian Wee, Co-Founder and Executive Director of Finaxar, shared: "We are excited to support the digitalisation of trade financing solutions within the shipping, logistics and freight forwarding industry through our partnership with GeTS. SMEs within the shipping and logistics industry face significant challenges in accessing financing support. As the trade industry digitises, other areas of the ecosystem including finance solutions need to keep pace – Finaxar and GeTS are in complete alignment in our goals to streamline processes and increase efficiency through technology. By availing our solutions on CALISTATM, we will be able to reach out to more SMEs and help them grow faster with technology."
While the shipping and logistics industry digitises, the trade finance ecosystem has to continuously adopt new technologies and ensure that firms are able to apply for funding quickly and easily. To close the trade finance gap, there are structural challenges to overcome as well. According to a whitepaper by ANZ, international trade remains a largely traditional and paper-based activity – facilitating and financing trade transactions require organisations to maintain cumbersome operational structures to support that business[3].
Mr. Eugene Wong, Chairman of GeTS said: "Adequate trade financing is fundamental to international economic growth and development, and to ensure a smooth flow of goods across borders. As the shipping and logistics industry digitises, the trade finance ecosystem has to adapt to new technologies as well. The benefits of a global digital trade and supply chain platform that connects the trading community are aplenty, and we are delighted to have Finaxar to come onboard on CALISTATM serving as a platform to the SMEs to apply for financing in a timely manner."
Mr. Chong Kok Keong, CEO of GeTS said: "This partnership will facilitate our customers, especially the SMEs to have more convenient access to trade financing. CALISTATM will serve as a seamless platform to our users to orchestrate their logistics, compliance and financing requirements for cross border trade. This will further our vision of making trade more accessible, predictable and easier."Founded in 2016, Finaxar has forged strategic partnerships in the region rendering solutions through their partners as well as to new markets outside of Singapore. In July 2019, with the support of Enterprise Singapore, the firm cemented its Lending-as-a-ServiceTM in a new cross-border partnership with Cathay Financial Holdings and Indovina Bank to improve access to SME financing in Vietnam (up to 98 per cent of enterprises in Vietnam are SMEs) – setting a milestone of its first overseas market beyond Singapore. The firm is invested by notable venture capital firms including Monk's Hill Ventures, 500 Startups and leading financial institutions from Europe and Asia.