Uzbekneftegaz's Shurtan Gas Chemical Complex to be supported by Deutsche Bank, Landesbank Baden-Wuerttemberg, and Landesbank Hessen-Thüringen Girozentrale (Helaba).
Uzbekneftegaz JSC, the state-owned holding company of Uzbekistan's oil and gas industry, supervised by Ministry of Energy announced that at the economic forum event "Uzbekistan: Achievements of Economic Reforms and Their Prospects" currently being held in Tashkent, significant financial cooperation agreements were signed with three of Europe's leading banks.
The cooperation agreements relate to €1.1 billion of capital to finance the expansion of the Shurtan Gas Chemical Complex's ("Shurtan GCC Upgrade Project") production capacity. The agreements were signed with Deutsche Bank – for €500 million; Landesbank Baden-Wuerttemberg – for €300 million; and Landesbank Hessen-Thüringen Girozentrale (Helaba) – also for €300 million.
As the Shurtan GCC Upgrade Project is being financed on an export finance principle, with no state guarantees, the participation of prestigious European banks is a significant endorsement of Uzbekistan's attractiveness as an investment.
The total cost of the project is $1.8 billion, of which $1.2 billion will be contributed by a consortium of foreign banks and financial institutions, and $600 million from Uzbekneftegaz.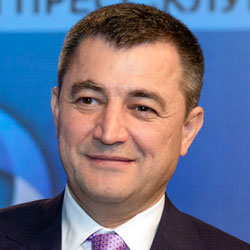 Alisher Sultanov, Uzbekistan's Minister of Energy, commented:
"Today's announcement is yet another example of high-quality, international investment capital being allocated to Uzbekistan to help finance our exciting energy reforms. We have set ambitious energy targets, and activated strategies at great speed to achieve those targets, but attracting substantial international capital is one of the best measures of our progress. It is a proud day for Uzbekistan, and we thank our new European partners for their considerable support."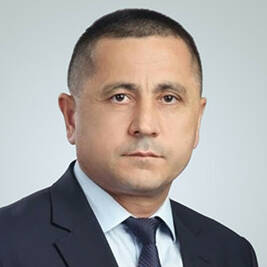 Mehriddin Abdullaev, Chairman of the Board of Uzbekneftegaz JSC, said:
"The expansion of production capacity at the Shurtan Gas Chemical Complex – the flagship of Uzbekistan's gas chemical industry and a key polymer producer in the region – is another step towards achieving our goal of increasing volumes of deep processing of hydrocarbon raw materials to produce petrochemical products with high added value."
"We are hugely grateful for the financial support and confidence shown by some of the most renowned banks in Europe. It is a significant endorsement of Uzbekistan's progress and Uzbekneftegaz's role within that."
The funds will be raised under the insurance coverage of Euler Hermes (Germany), SACE (Italy), Atradius (Netherlands) and other European export credit agencies.
A further agreement was signed at the economic forum, between Uzbekneftegaz JSC and the New York-headquartered, international law firm White & Case LLP – which has many years of successful advisory experience in Uzbekistan on investment projects and project financing.
The expansion in production capacity at Shurtan GCC will annually contribute 280,000 additional tons of bimodal polyethylene, 100,000 tons of polypropylene and 50,000 tons of pyrolysis distillate. The raw material base for the projected expansion facilities at Shurtan is synthetic naphtha, which will be produced from Uzbekistan GTL Plant.