2022 was a year of seismic and rapid changes for international trade and trade finance. War in Europe, COVID-19, and inflation created unimaginable disruptions in the industry. This dynamic phase is creating opportunities and gives way for new entrants in the ecosystem.
Trade Finance Global spoke to Dani Cotti, founder and CEO of Cotti Trade & Treasury to learn about his six takeaways from the tradetech industry, problems he has faced, and his outlook for the future.
---
I entered the fintech world eight years ago after a long career in banking, and I haven't looked back. It has been fascinating to be part of and observe the action across all domains and decipher why some companies and start-ups fold, while others flourish or join forces in the wider eco-system! Here are the lessons learned from the past very energetic and eye-opening years for international trade:
1. Blockchain is not the holy grail
Five years ago, it was all about technology and blockchain. We have learned that technology is an enabler through which you can offer services and connect with partners and clients, but it is not the sole driver for a successful business.
Though many industry actors thought blockchain would be the holy grail of the trade finance industry, this proved not to be the case. What actually counts are well-designed and well thought out value propositions that solve real day-to-day corporate problems.
2. Lack of horizontal solutions
A lot of processes and products have already been digitalised, but often as vertical, siloed solutions focused on a single pain point.
These solutions seldom have broad enough connectivity to add sufficient value for mass adoption. Horizontal solutions that connect the end-to-end trade and payment processes of corporates are few and far between. While there are some exciting solutions on the market that can turbocharge digitalisation, the actual "rails for a digital trade world" or a "common digital space", are yet not in view.
Such solutions are tricky to design and implement because they span many domains in a very fragmented industry. Further, some components like globally prevalent trust services around digital identities are still missing.
3. Profitability requires more than technology
There are many reasons why start-ups and fintechs generally struggle to scale their solutions and become profitable. The number of start-ups is staggering, and so are the failures. Overall, 9 out of 10 start-ups fail and the success percentage for first-time founders is below 20%.
Failure happens even when there is a concrete strategy, product and value proposition.
There are two possible issues:
The value proposition is not broad or deep enough and hence they generate limited interest and uptake

The sales team is small and inexperienced without real connections in their target markets to close deals and grow their client base.
In other words, fintechs need help to commercialise their solutions and connect, sell and scale them. Even if they mastered a growth path, profitability can be difficult to achieve. Growth strategies are implicitly difficult to realise – this is not only the case for new entries but for established companies as well.
Established firms like Bolero, essDocs, and GTC have found new homes and new networks like Contour and Komgo have emerged.
It will be interesting to see who can achieve exponential growth and profitability similar to other networks in the supply chain and open account space which are growing and showing promise in sustaining success.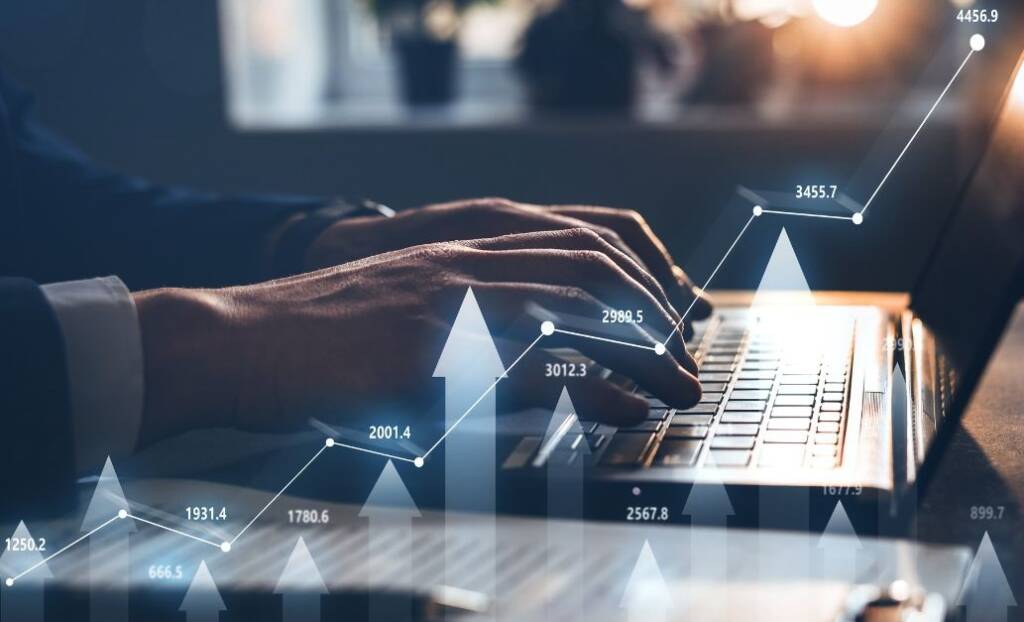 4. Partnerships strengthen horizontal layers
Overall, fintechs focusing on the end-user of the corporate value proposition and creating a network of partnerships with a clear unique selling point (USP) are doing better than others. Partnerships are essential and help build the missing links of the horizontal layers in trade digitalisation. No fintech can achieve it on its own and those with the best partnerships will be the most successful.
5. People are crucial
However, from my perspective, the key ingredient for success is people and how they work together in collaborative teams. Having the right people and the right business culture is paramount and often the determining factor between the success or failure of a business.
This is easier said than done, as many companies highlight admirable values, but do not embrace them in practice. Companies that lack genuine authenticity slowly erode the morale of their people and their relationships with clients. The mentality and attitude of entrepreneurs and their teams make or break a new venture, separating the good from the bad and the ugly.
6. Legal layer finally moving in favour of digital
Over the past 10 years, the talk of the town was the lack of legal frameworks to provide the certainty to make digital trade possible. We are at the beginning of a new phase in this arena, with the upcoming English law change in form of the Electronic Trade Document Bill (ETDB).
It will provide the holders of digital assets the same legal protections and benefits as the holder of a paper document. It will also allow the transfer of digital assets. This is a significant step forward to enabling fully digital ecosystems.
Industry participants can then deal with electronic transferable records that will support many angles of the businesses, and allow risk transfer and funding with legal certainty.
Conclusion: Puzzle pieces are falling into place
To summarise, the trade industry is in the middle of a major transformation that will last for many years. The industry has matured with digitalisation, and there is hope for significant progress over the coming years. However, commercially viable and integrated ecosystems are difficult to build.
Some of the jigsaw pieces of digital trade are starting to fall into place so that the "digital workspace for trade" we are all dreaming about will eventually become a reality. Trade digitalisation is proving to be an evolutionary process rather than a revolutionary process.
Only true collaborators with a clear vision, integrated partnerships and skilled teams will be able to deliver commercial success while solving real business problems in the digital trade age. I am excited to participate in the progress of the industry and excited to look back on our successes in the future.