China's trade surplus rose to a record high of $101.26 billion in July, the first time in history that the indicator has risen above the $100 billion mark.
A trade surplus occurs when a country exports a greater value of goods and services than it imports.
China's total exports in July increased slightly over its June levels to reach $332.96 billion while the nation's total imports decreased slightly in July, settling at $231.7 billion.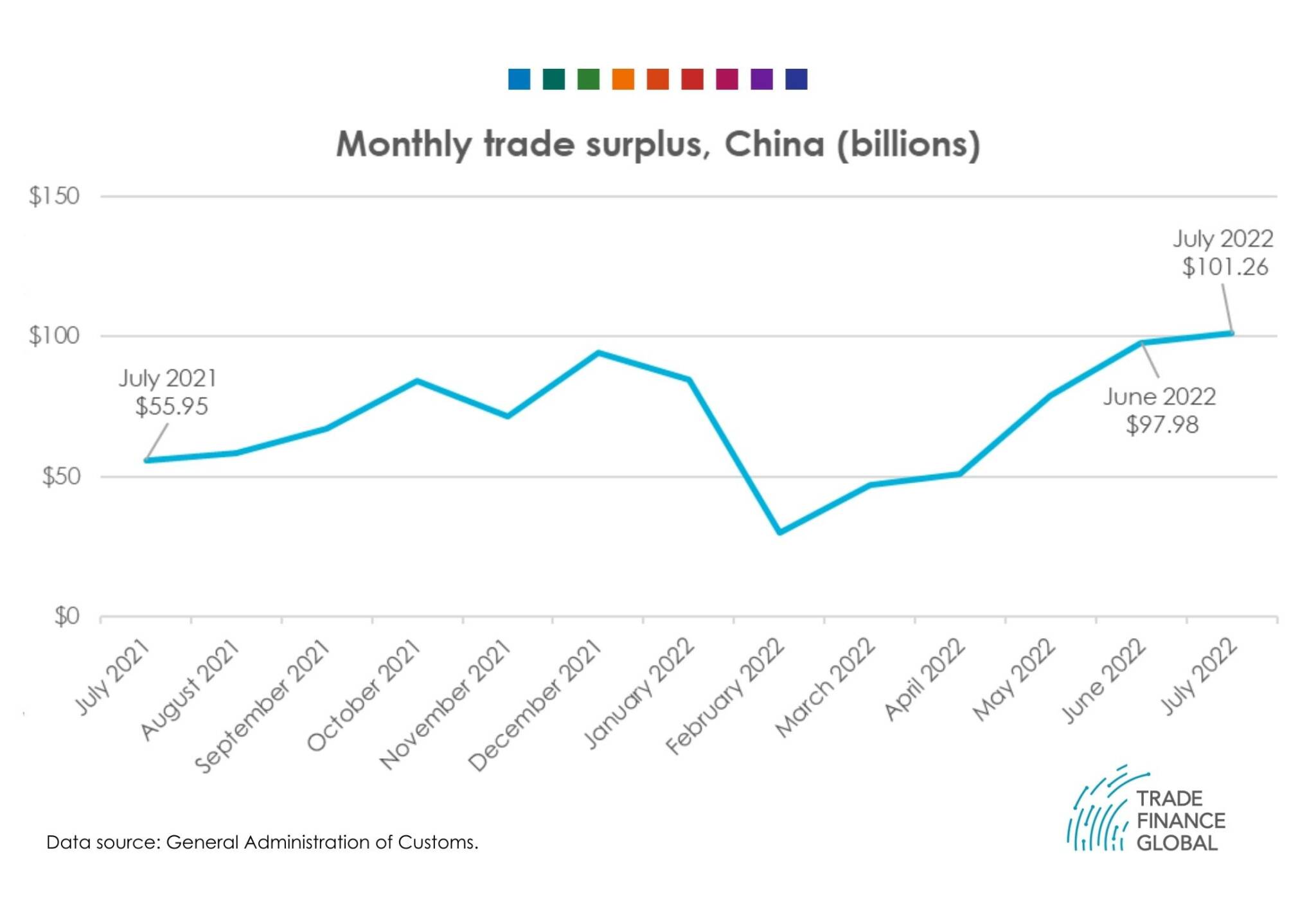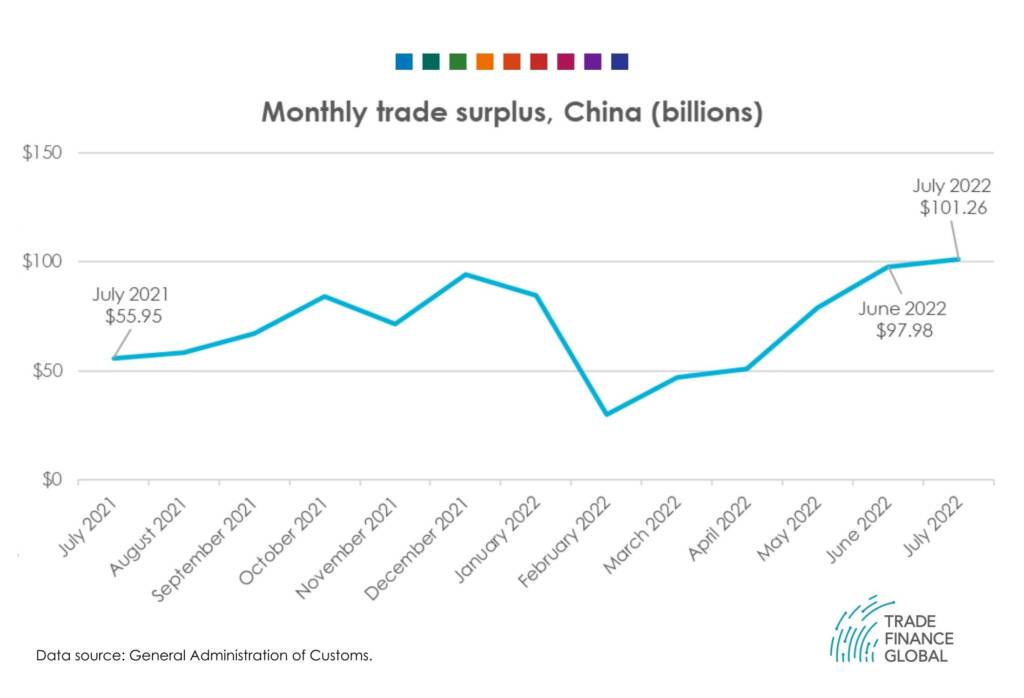 China's exports to ASEAN countries, Europe, and Russia grew by 34%, 23%, and 22% respectively, helping to prop up the record-high trade surplus alongside a weaker Chinese currency and rising export prices.
Compared to a year ago, China's exports are up by 18% in aggregate through July, while imports increased by a mere 2.3% compared to last year, much lower than the expected 4% increase.
Many experts attribute the second largest economy's lower-than-expected import metrics in July to weak domestic demand stemming from the country's lingering COVID-19 lockdowns.
While the manufacturing and supply chain issues stemming from a two-month lockdown in Shanghai and other restrictions have eased, China's economic recovery may still be impacted by new outbreaks, weak domestic demand, and external uncertainties such as rising inflation abroad.
"Despite a softening global demand backdrop, the export beat was largely driven by normalizing production activity in places like the Yangtze River Delta," David Chao, global market strategist for the Asia Pacific at Invesco, told CNN.
In April, the Communist Party set an ambitious 5.5% growth target for China's economy this year, a figure much higher than the International Monetary Fund's (IMF) current growth estimates for China of only 3.3%.
Exports, which account for more than one-third of China's GDP growth from the first half of 2022, may bring the support that the country needs to meet these growth targets.
"The strong export growth continues to help China's economy in a difficult year as domestic demand remains sluggish," Zhiwei Zhang, president and chief economist at Pinpoint Asset Management said.