The flagship summit of the Institute of Export & International Trade in London brings together the year's regional summits, with the experts and leading authorities from around the world speaking on the key issues that impact on international trade.
113 Chancery Lane, London
23rd October, 2019
Designed to challenge and inspire all who attend, the summit looks at ways we can enhance the UK's export performance in a fast-moving and dynamic global market. The event concludes with a networking drinks reception to finish the day.
Trade Finance Global is one of the main media partners of the Summit.
Conference Highlights
10:30 – Exporting is easy,when you know how
Lesley Batchelor OBE – Director General, the Institute of Export & International Trade The Lord Empey Kt, OBE Jim Davis Managing Director for Export Finance, Bibby Financial Services

11:30 – Panel Discussion: The Global Trade Landscape
Chris Southworth – Secretary General, International Chamber of Commerce UK John Lucy – Manager – International Transport & Trade Procedures, Freight Transport Association Ana Boata – Lead Eurozone and UK Economist, Euler Hermes
12:10 – 12:30 – Coffee and Networking
12:30 – Managing Risk in International Trade
Brook Horowitz – CEO, IBLF Global Liz Ward – Principal, Virtuoso Legal Michael McGowan – Managing Director, Bibby Foreign Exchange Limited
13:30 – 14:30 – Lunch and Networking
14:30 – The Support Landscape for UK Exporters
Ronan Quigley – Executive Director – Corporate Services, British Chamber of Commerce Sonali Parekh – Head of Policy, Federation of Small Businesses
15:10 – Case Study Panel: Winners of the Queen's Awards in Enterprise (International Trade) Mark Sharpe – UK Sales Director, Veolia Carly Di Crescienzo – UK Sales Manager, Helping Hand Environmental Paul Baker – Founder, St Pierre Groupe
15:50 – Closing Remarks
16:00 – 17:30 – Networking Drinks Reception
Photos & Gallery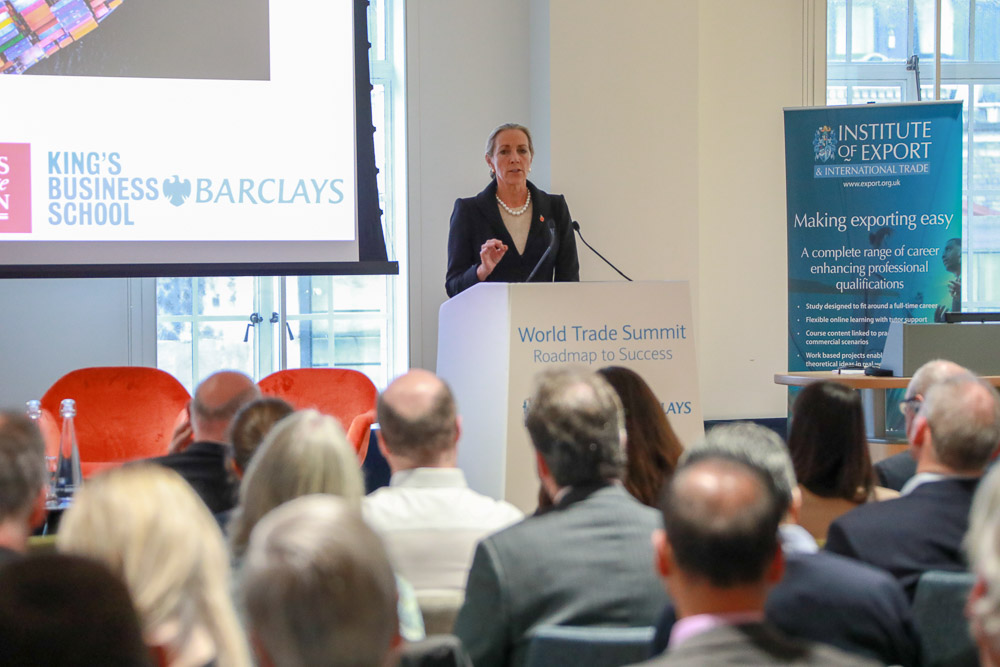 Relevant Content
VIDEO: Development Finance – The Role of Export Credit Agencies, Trade Credit Insurers and Development Banks View →
VIDEO: African investment landscape – is there a liquidity / risk mitigation mismatch? View →
PODCAST: ADB -Development Banks step up in the fight against COVID-19 (S1 E36) View →
ARTICLE: An Exclusive Interview on URDG and BPO with trade expert Abdurrahman Ozalp View →