Following on from the success of 2018, Islamic Finance News (IFN) Europe Forum once again returns to London on the 4th of September in conjunction with HM Government, global regulators and UK and European Islamic finance practitioners. The event will cover the latest developments and key topics in Europe's Islamic finance landscape; along with an Islamic Fintech Huddle sessions.
Mansion House | London
4th September, 2019
With six licensed Islamic banks and over 20 international banks offering Shariah-compliant financial products, the UK's Islamic finance industry is a favourite destination for investors. Apart from the banking industry, the London Stock Exchange is also one of the most active Sukuk-listing destinations, with 67 listed Sukuk and three Islamic exchange-traded funds to date. Implications from Brexit has led the Kingdom to boost its international trade and financial relationships with existing non-EU trade partners, especially with key Islamic finance markets from the regions of the Middle East and Southeast Asia.
Last year's UK Islamic Finance Week saw many breakthrough sessions in a week-long event, including the official launch of iE5, an Islamic economy accelerator, during IFN Fintech Huddle UK. Following on from the success of 2018, IFN returns to London for the third time for various hard-hitting sessions and discussions.
Conference Highlights
What is Shariah Finance & Islamic Finance?
Shariah financing is based on Islamic religious law. Shariah does not permit the acceptance of an interest rate or fees for lending. Also, it is prohibited to allow investment and financings of businesses that create, sell or deal in products that are contrary to Islamic principles (e.g tobacco). It is thought that wealth should be created through legitimate trade in assets. Read our Shariah Finance & Islamic Finance guide here.
Or listen to Trade Finance Talks Podcast with Vineeta, managing editor of Islamic Finance News (IFN), the world's leading Islamic finance news provider.
AGENDA & SPEAKERS
09:15 – 09:30
09:30 – 10:45
Welcome Address: Lord Mayor Peter Estlin
State of Play: UK and European Islamic Finance and Investment
What are key influencers for UK and European Islamic banking, asset management and capital markets in the coming year?

Panelists:
Charles Haresnape, CEO, Gatehouse Bank
Stella Cox, Managing Director, DDCAP Group
IFN Fintech Huddle: Power Capital and Digital Innovation in Financial Services
We discuss Blockchain, ICOs, crowdfunding and robo-advisory and identify the next big tech shifts for raising and managing money and the provision of financial services.
Islamic Finance and Environmental, Humanitarian and Socially Responsible Investment: Opportunities for Development and Growth 
Through an expert panel we examine responsible, humanitarian, environmental and green finance in Europe. We also discuss how Europe can grow its existing ESG niche among asset managers and owners and what role Islamic and ESG asset management can play.

Panelists:
Martina McPherson, President, Network for Sustainable Financial Markets
Samina Akram, Managing Partner, Samak Ethical Finance
Simon Meldrum, Investment Specialist, Global Innovative Finance Team, British Red Cross
Waqf – Uses and Applications
What is Waqf ? How can Waqf be used in for asset management?
Gold – Opportunities for Financial Innovation 
Real Estate Finance and Investment in the UK and Europe
HARDIssues: The UK Islamic Banking Market
Photos & Gallery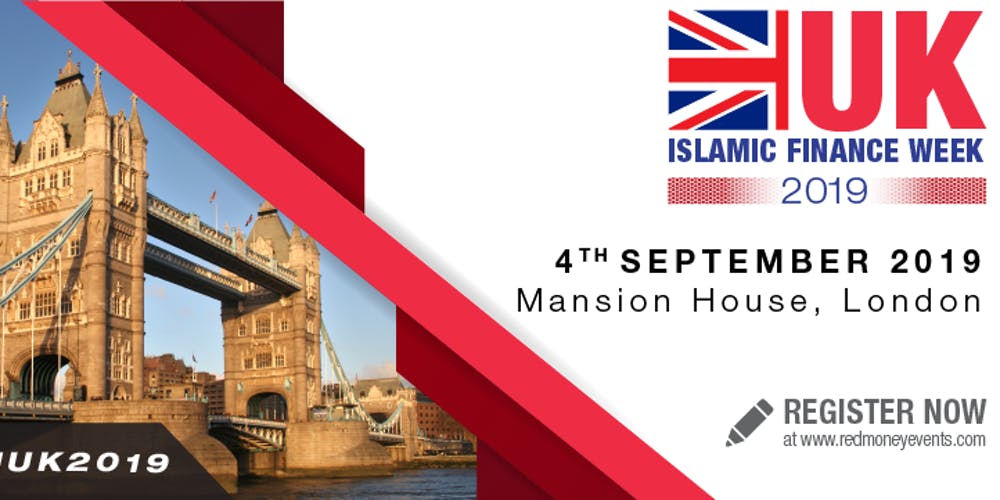 Related Content
VIDEO: Bridging the Gap in African Trade – African Export-Import Bank's Role View →
VIDEO: African investment landscape – is there a liquidity / risk mitigation mismatch? View →
ARTICLE: Arab Africa Trade Bridges (AATB) Program Outlines Actions to Support Developing Countries Cope with the COVID-19 Crisis View →
ARTICLE: IsDB and ITFC Launch E-Learning Platform in African Countries as Crisis Response Action to Covid-19 View →