Trade Finance Global has partnered with TXF's Global Commodity Finance 2020 event, a two-part virtual conference on 26-29th of May, followed by a two-day physical conference in Geneva on the 5-6th of November 2020.
TXF Global Commodity Finance Virtual 2020 will be a supplementary event designed as an innovate solution to connect the commodity finance sector that is currently facing unprecedented challenges, particularly around the vulnerability and interdependencies of global supply chains which have been unveiled by the COVID-19 pandemic. This solution is not to replicate but to enhance everything you could do at a physical conference with added permanence.
Your ticket will be giving you access to both events (virtual and physical).
TFG readers receive an exclusive 12.5% discount to this event.
Online
26th – 29th May 2020
TXF APAC Commodity Finance 2020 is the only dedicated forum for the Asia-Pacific commodity finance community and returns in November for its fifth consecutive year!
In a time of unprecedented disruption to the liberal trade consensus, market volatility and competition, the global commodities market is undergoing a key period of transition and no region reflects this more. With deal volumes in the last 12 months rapidly falling as well as the fact that tensions between the US and China continue, there are looming concerns over the potential ramifications which China's slowing economy may have on the market.
TXF APAC Commodity Finance 2020 will see senior commodity finance professionals from trading houses, insurers, producers, financiers and industry service providers gather for a day of debate, discussion, networking and education, to make a genuine impact on deal-making.
Conference Highlights
TXF Global Commodity Finance 2020
TXF Global Commodity Finance Virtual brings together corporates, financial institutions, producers and traders, insurers, law firms and practitioners from commodity finance to debate and network, discuss case studies and participate in interactive roundtables, on:
COVID-19 and the impact on commodity supply chains
Commodity sector analysis – latest trends impacting the energy, mining and softs sectors
Deal case studies – go behind the scenes of a commodity finance deal
Financing trends – which forms of financing are proving popular?
Regulatory overview – what could Basel IV mean for the future of structured finance
Sustainability and ethics in commodity supply chains
Digitisation and automation
Private insurance and risk mitigation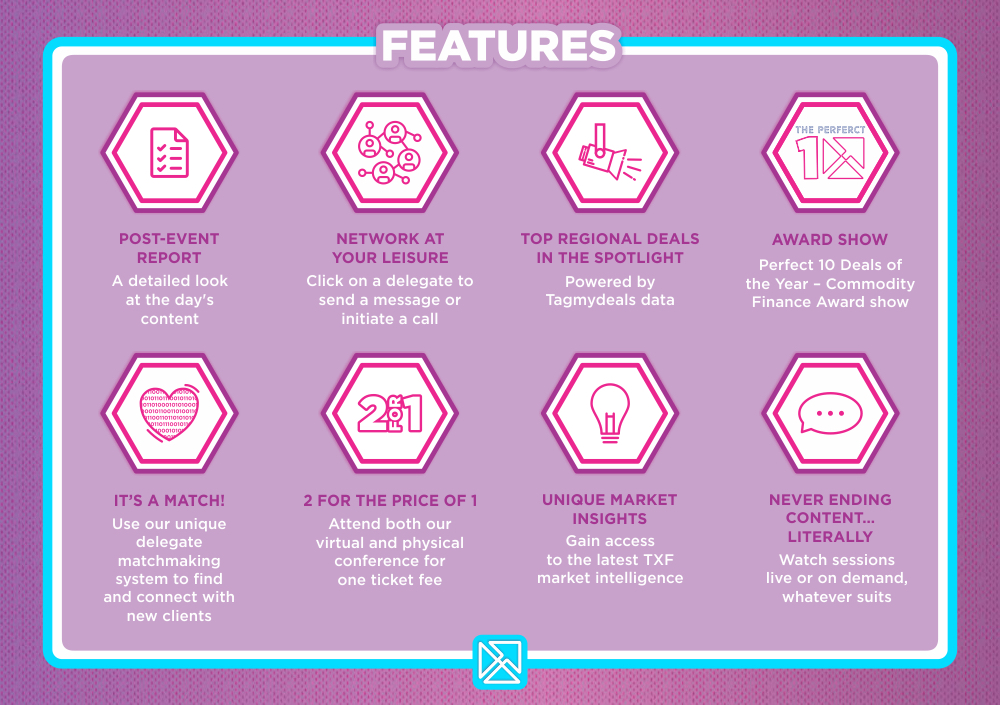 Photos & Gallery
Related Content
Video: Basel IV and Insuring Commodity Finance – TFG heard from Swiss Re's Davide Guidicelli on updates on Basel IV regulation for banks and corporates. View →
Podcast: TXF – Life in the fast lane – Short term trade and supply chain finance – political risk and insurance experts overview. Listen →
Podcast: What is the difference between the BAFT MRPA and the ITFA MRPA? View →
Video: Commodity Finance enters the digital arena [Accenture]. View →
Podcast: Bank of America's Lesley McNamara speaks to TFG on ESG and Sustainability in trade finance. View →