Receivables Finance International Convention (RFIx) will bring together industry professionals and market disruptors in an active discussion of the key issues facing the industry. Attend the event to hear from the industry's thought leaders, engage in debates, network with your peers and help define the future of working capital finance.
London Marriott Hotel Grosvenor Square
10th – 11th March 2020
This is a unique gathering, where you can network with professionals from across the global receivables finance market, including:
Banks, factors and invoice discounters
Alternative finance, P2P, crowdfunding and auction platforms, supply chain finance providers, single invoice finance and marketplace lenders, Fintechs
Regulators & legal advisors
Institutional investors, asset managers, investment, venture capital and private equity funds. Financial advisors and brokers
SME and corporate FDs, CFOs, treasurers, accountants
The 2020 RFIx programme is themed 'The Shock of the New'. The phrase ' the shock of the new' is taken from a 1980 documentary television series. It addressed the development of modern art since the Impressionists and the immense impact and change this had on the global art world. This phrase was felt to be very appropriate in reflecting what is happening in the global receivables finance industry and the huge and relatively sudden impact new technology is having on the sector now and what it's likely to have in the near future.
Conference Highlights
Turbulence in the world of trade: What next? by Doug Lippoldt, Chief Trade Economist of HSBC Global Research
This opening session will explore the likely trade impacts of the US/China trade tensions, Brexit, and rising
protectionism, as well as new free trade deals. What are the geopolitical risks and opportunities for countries
and traders?
• Recent trade and economic policy developments in the era of Presidents Trump and Xi Jinping
• The future of globalisation and trade as protectionist policies prove popular with some
• Possible trade relations in Europe after Brexit
• Where are the new opportunities?
• Looking out one or two years: What is the forecast for trade?
Geopolitical risk: How can financial institutions be ready to tackle it? – by Alexander Plekhanov, Director, Transition Impact and Global Economics, European Bank for Reconstruction and Development
Geopolitical risk is a growing concern for financial institutions due to the wide-ranging impact to their portfolios and
business models from increasingly more interconnected and frequent global events. This presentation will explore
this type of risk and how to be more prepared for the uncertain future ahead.
• The changing nature of geopolitical risk
• The relationship between geopolitical risk and economics
• The challenges financial institutions face in managing this type of risk and what they can do to be more prepared
Industry keynote presentation from Lex Greensill, Founder of Greensill
Global factoring industry trends: Release of FCI 2019 factoring statistics by Patrick de Villepin, Chairman, FCI, President, BNP Paribas Factoring Network
Photos & Gallery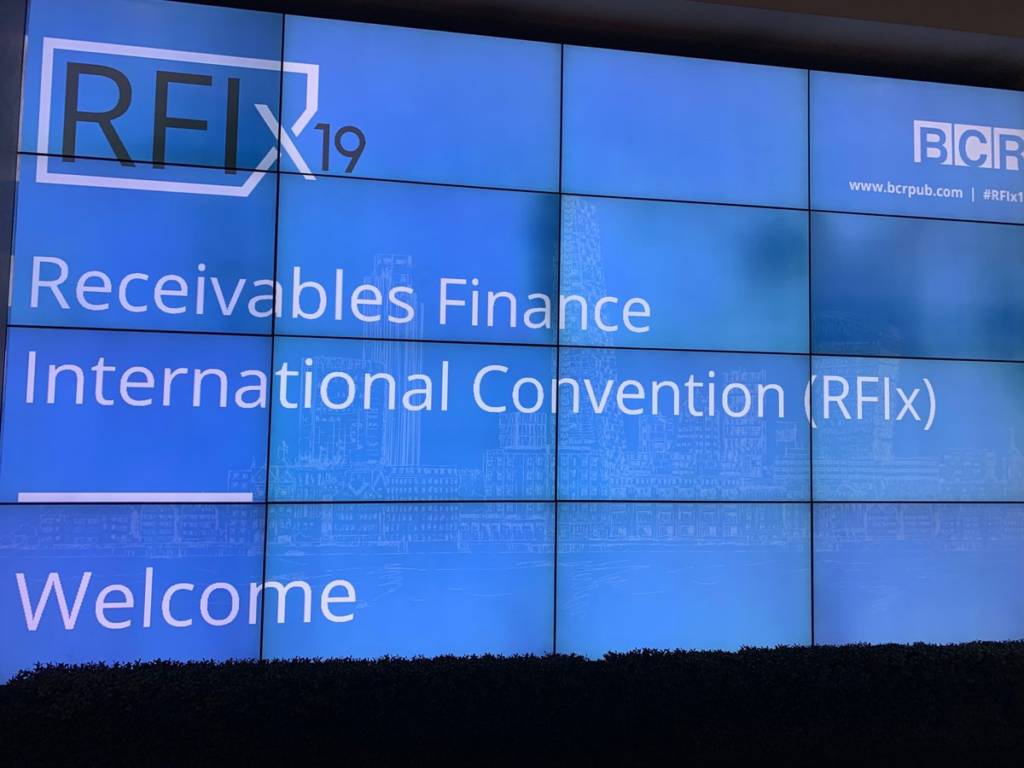 Related Content
Video: Making paperless trade – essDOCS CEO Exclusive Interview View →
Podcast: Michael Vatikiotis on The Role of Modern Southeast Asia in the Global Economy (S1E13) View →
Article: Expert Interview – Will 'network of networks' kick off in 2020? Finastra's 2020 predictions in Tradetech – Iain MacLennan, Finastra View →