Join the ICC United Kingdom and London Institute of Banking and Finance to discuss the changes to the ICC Incoterms® 2020 rules; the globally recognised trade terms for the sale of goods, providing certainty and clarity to business and traders everywhere.
LIBF – London Institute of Banking and Finance Peninsular House, 36 Monument Street, London EC3R 8LJ
15th November, 08:30 – 10:45
Targeted towards those in the banking sector, this event will discuss not only the changes to the 2020 edition, how to use Incoterms® and why they are so important, but will also provide a discussion on how banks could adapt current trade finance processes to further support the ever-changing needs of their clients.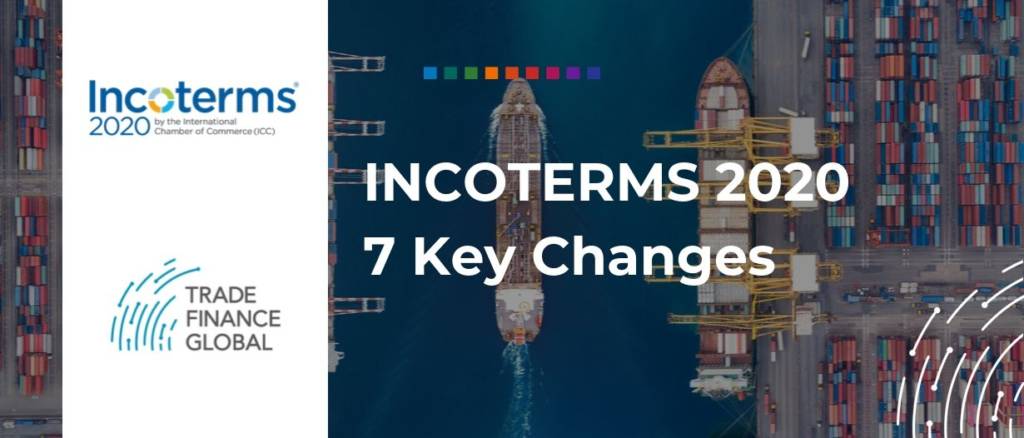 Unable to attend the ICC Incoterms® 2020 UK launch event on the 15th October? If so, this event will provide another opportunity to learn about the changes ahead of enforcement in 2020.
Conference Highlights
TRADE TERMS FOR DOMESTIC AND INTERNATIONAL TRANSACTIONS

Incoterms® Rules in Contracts
Incoterms® Rules and Title Transfer
Incoterms® Rules vs. The Uniform Commercial Code Terms
Structure of Incoterms® Rules

INCOTERMS® 2020 PRODUCT TRANSPORTATION AND RISK OF LOSS
Incoterms® Rules Compared

TERMS FOR ANY MODE

EXW -Ex Works (named place)
FCA – Free Carrier At (named place)
CPT – Carriage Paid To (named place of destination)
CIP – Carriage and Insurance Paid To (named place of destination)
DAP – Delivered at Place (named place of destination)
DPU – Delivered at Place Unloaded (named place of destination)
DDP – Delivered Duty Paid (named place of destination)

MARITIME TERMS

FAS – Free Alongside Ship (named ocean port of shipment)
FOB – Free on Board (named ocean port of shipment)
CFR – Cost and Freight (named ocean port of destination)
CIF – Cost, Insurance and Freight (named ocean port of destination)

SUMMARY

Trade Term Self-Assessment, Exercises & Quiz

COSTING METHODS
CASE STUDIES
MISTAKES MADE: COURT CASES INVOLVING INCOTERMS® RULES
Photos & Gallery
Related Content
VIDEO: British Chambers of Commerce Insight – Brexit Guide for SMEs View →
PODCAST LIVE: Learning from the experts: Bob Ronai on Incoterms(R) 2020 – Then and Now (S1E22) View →
EXCLUSIVE INTERVIEW: INCOTERMS® 2020 or EUROTERMS☺ 2020? Exclusive Interview with Bob Ronai View →
ARTICLE:Why the simple language of Incoterms® 2020 rules will grow trade in emerging markets View →