AltFi London Summit – 18th March 2019
The 6th fintech and alternative finance conference, brought to you by AltFi, is one of London's most loved fintech conferences, this year focussing on credit and commercial finance as an asset class, and the digitisation of banking through the Open Banking initiatives.
155 Bishopsgate
18th March 2019
What is the AltFi London Summit about?
Last year proved to be a crucial turning point for the key players building the future of finance. Leading platforms launched oversubscribed IPOs, digital banks proliferated and mainstream financial institutions started their own disruptive propositions. With 2019 certain to be another landmark year, more questions will be asked by regulators with investor interest in disruption also poised for more rapid growth.
Who's attending
AltFi attracts a mixture of alternative finance industry experts and fintech thought leaders. These include:
Alternative liquidity providers: non-banks, fintechs, single invoice financiers
Invoice finance and supply chain finance platforms
Regulators and legal specialists
Corporate treasurers, FDs and CFOs
Conference Highlights
Trends and opportunities in SME Lending, including new players in the UK market such as OakNorth
The 'techlash', and how it's affective alternative finance
The future of fintech and alternative finance
Open Banking and what this means for consumers, the new customer journey and banks
Fintechs as credit as an asset class
Fintech showcase: Pitch-off
Alternative finance and commercial lending post Brexit
Speakers

Anne Boden, Starling Bank – CEO and Founder
Brad Goodall, Banked – CEO and Founder
Brian Korn, Manatt, Phelps & Phillips – Partner
Cameron Stevens, Prodigy Finance – CEO and Founder
Christian Faes, LendInvest – Co-Founder and CEO
Christoph Rieche, Iwoca – Co-founder & CEO
Cristina Alba-Ochoa, OakNorth – CFO
Damian Webb, RSM – Advisory Partner
Dan Cobley, Blenheim Chalcot – Managing Partner
Daniel Lanyon, AltFi – Editor
Daniel Zakowski, auxmoney – VP Marketplace Investments
David Stevenson, AltFi – Executive Director
David von Dadelszen, Torca – Chief Operations Officer
Dawn Kendall, SQN Capital – Managing Director
Dr. Daniel Bartsch, creditshelf – Co-Founder and Managing Director
Ed Cooper, Revolut – Head of Mobile
Edward Robinson, Bloomberg News – Journalist
Eileen Burbidge, Passion Capital – Partner
Evgenia Plotnikova, Dawn Capital – Partner
Frédéric Dawance, de Pury Pictet Turrettini & Cie – Portofolio Manager
Giles Andrews, Zopa – Cofounder and Chairman
Greg Carter, Growth Street – Co-founder and CEO
Iona Bain, Young Money Agency – Founder
James Clark, London Stock Exchange Group – Head of Tech and Lifesciences
James Perry, Bud – Head of Implementations
James Scott, Pollen Street Capital – Partner
Jamie Burke, Outlier Ventures – Founder and CEO
Jeremiah Silkowski, SQN Capital – Founder and CEO
John Goodall, Landbay – CEO and Co-Founder
Jonathan Segal, Fox Williams LLP – Partner
Kevin Doran, AJ Bell – Chief Investment Officer
Kitty Knowles, Sifted – Journalist
Louise Samet, Blossom Capital – Partner
Mario Lupori, RateSetter – Chief Investments Officer
Mark Ackred, dabbl – Founder and CEO
Natasha Wear, Zopa – P2P CEO
Niels Turfboer, Spotcap – MD Benelux & The United Kingdom
Oliver Smith, AltFi – Editor
Patrick de Nonneville, October – Chief Operating Officer
Pawel Tomczuk, Coinfirm – Chief Corporate Development Officer
Pete Hykin, Penfold – Cofounder
Phil Gray, Watts Commercial Finance – Managing Director
Richard Kerton, Esme Loans – CEO
Roxana Mohammadian-Molina, Blend Networks – Chief Strategy Officer
Rupert Taylor, Brismo – CEO and Co-Founder
Sam Bamert, AskIf – Founder and CEO
Sam O'Connor, Coconut – CEO
Shachar Bialick, Curve – Founder and CEO
Stéphane Blanchoz, BNP Paribas Asset Management – Head of SME Alternative Financing
Sylvia Carrasco, Goldex – Founder and CEO
Photos & Gallery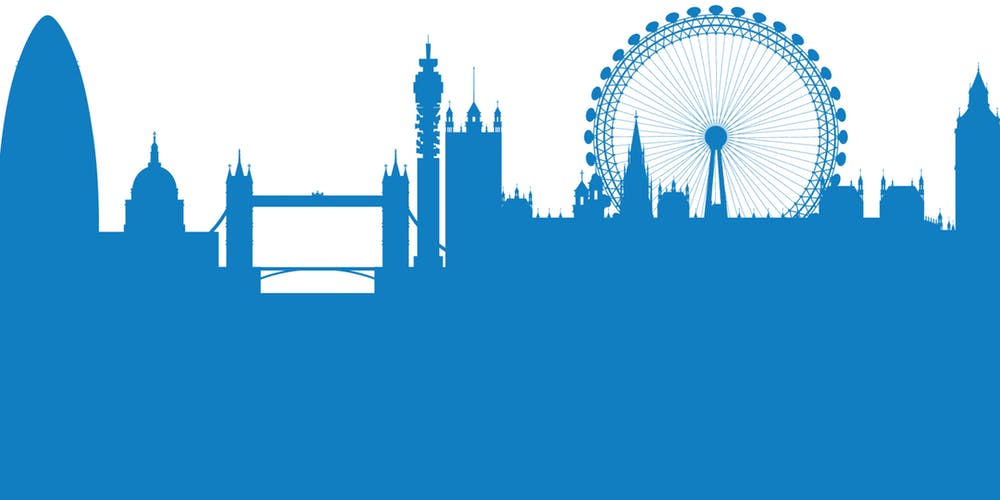 Related Content
VIDEO: Rethinking the customer journey for trade finance – fintech and bank collaboration View →
PODCAST: World Trade Symposium: Iain MacLennan, on Policy in an Era of Digital Trade (S1 E28) View →
PODCAST: TradeIX and Pole Star Deep Dive: DLT in the Maritime and Shipping Space (S1 E34) View →
ARTICLE: 5 Ways Fintech is Changing the Banking Industry – TFG Exclusive with Innovate Finance Chair: Natalie Ceeney CBE View →