FCI's Africa Chapter is organising an Africa-focused event, offering attendees a unique opportunity to discuss the current state of the industry, new challenges, products, markets development and opportunities.
Where: Online – Webex
When: 3rd December, 2020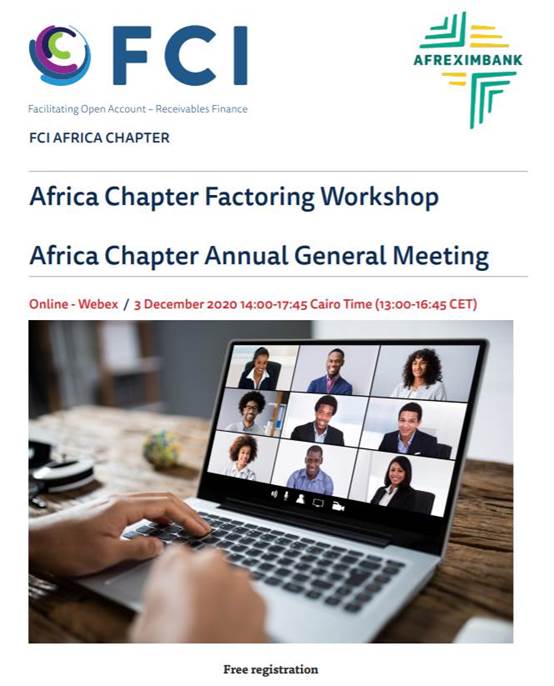 Factoring continues to grow successfully in both mature and emerging markets.
Through their control methods and permanent monitoring of Receivables due from their clients' debtors, factoring companies or factoring divisions of banks are able to provide more financing than traditional lenders, and at the same time limit their credit risks to a strict minimum.
Factoring therefore plays an important role in financing economic activities, even during financial crises.
Generally, it is small and medium-sized companies that benefit most from this financial instrument, however larger companies also use factoring for flexible growth, finance or for restructuring purposes.
Conference Highlights
The aim of the workshop is to allow senior executives of African banks, government officials, regulators and entrepreneurs interested in factoring to learn about it, its benefits and growth opportunities. The idea is to bring support and additional focus on cross border open account trade and supply chain finance services to the region
After the workshop, the members of the FCI Africa Chapter are invited to attend the 10th Africa Chapter Annual General Meeting.
Opening Remarks from the Chairperson of the Africa Chapter – Mrs. Kanayo Awani, Managing Director, Intra-African Trade Initiative, Afreximbank
Annual General Meeting
Review and Adoption of the Agenda
Review and Adoption of the minutes of the 9th Annual Meeting of the Africa Chapter held in Ho Chi Minh City, Vietnam (June 2019)
Matters Arising from the 9th Annual Meeting of the Africa Chapter
Annual Report of Africa Chapter Committee to Members:
Proposed Africa Chapter 2020/2021 Activities Plan Z Status update – FCI Africa Regional Manager
Conclusion
Q & A Session
Any other business
Closing Remarks
Who should attend?
The workshop targets senior executives from African and beyond, and particularly leaders of:
Factoring companies,
Banks,
Financial institutions,
Regulators and law makers,
Government agencies,
International organizations ,
SMEs,
Companies offering their services to factoring companies (lawyers, insurers, IT providers),
Consulting firms,
Exporters and other companies interested in factoring
Photos & Gallery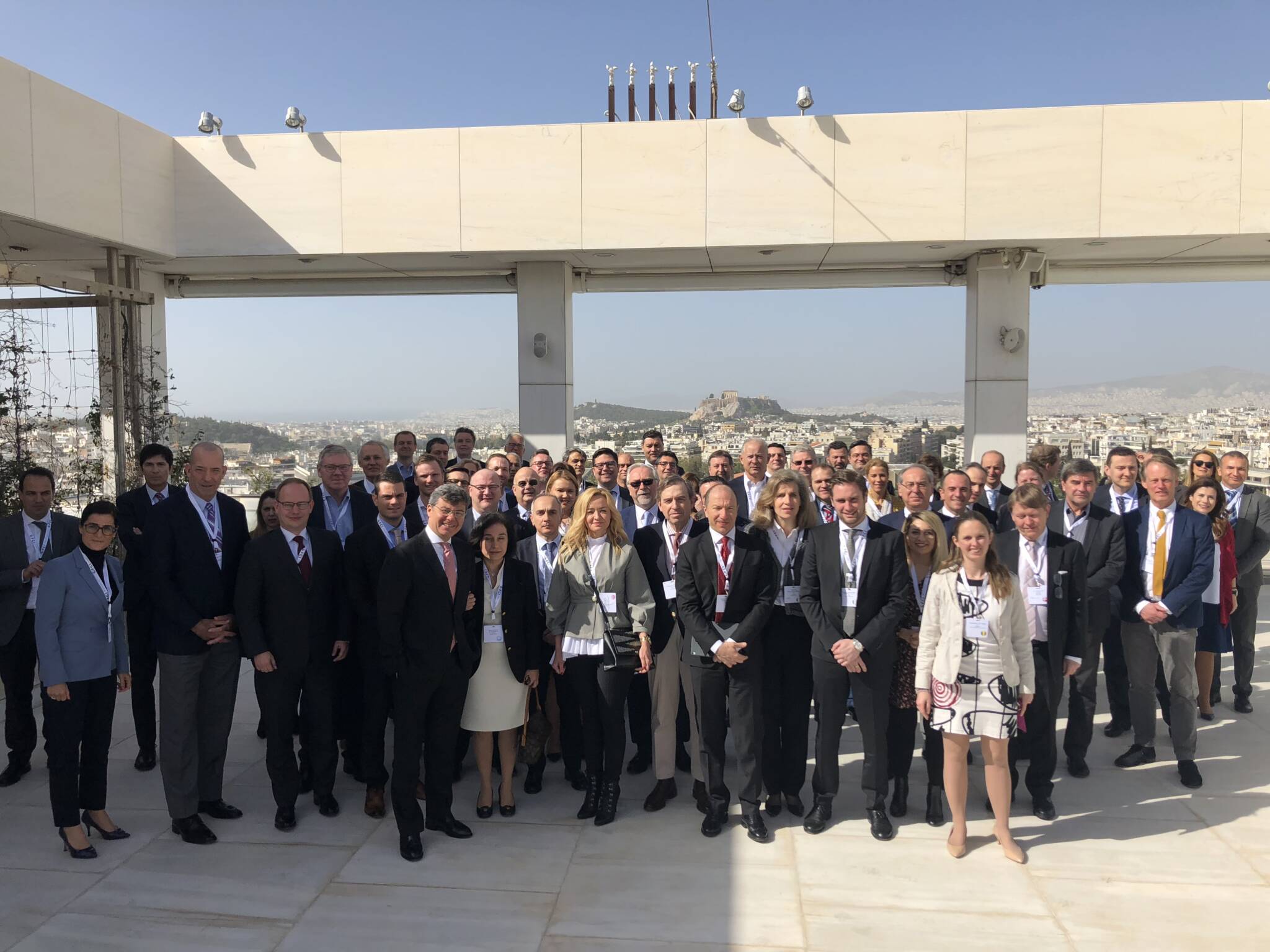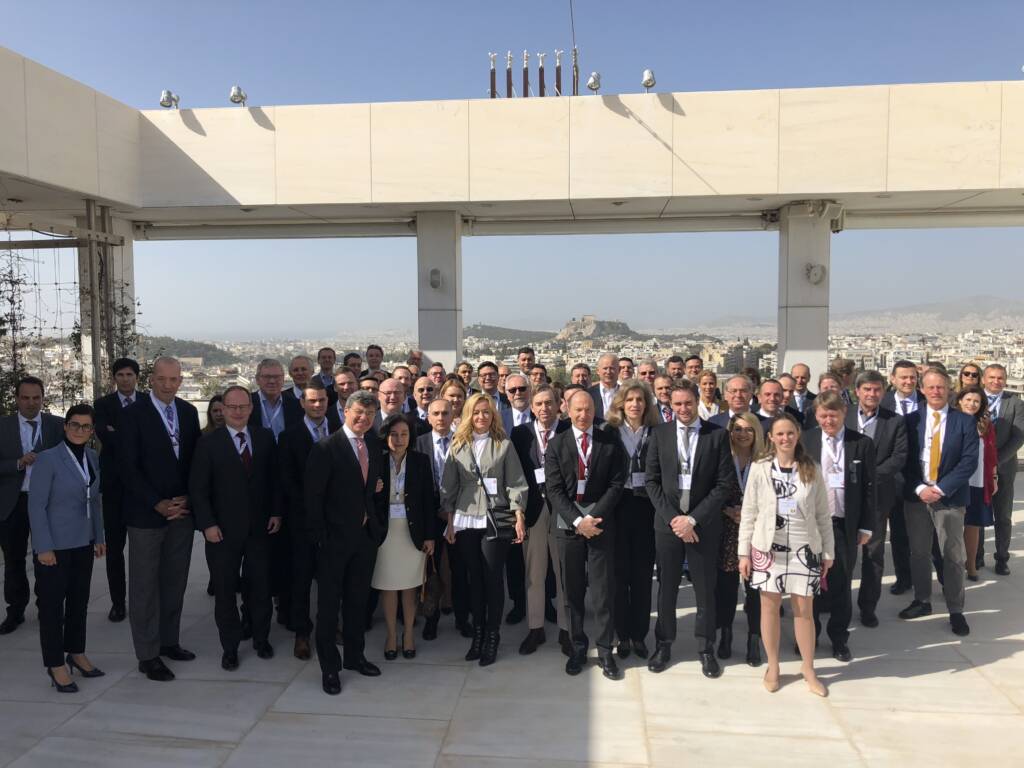 Related Content
Podcast: FCI – Views from the Board, Factoring and Receivables View →
FCI Perspective: 10 Factoring Predictions in a Post-COVID World View →
ARTICLE: Factoring in 2020 and beyond, industry update from FCI's Secretary General View →
WOA Survey 2020: COVID-19's Impact on Factoring and Commercial Finance Firms View →