For decades, the shipping industry has helped many countries improve their economic situation, allowing many businesses to acquire their much-needed resources and develop products demanded by the market. And it still remains critical in today's global economy, considering the number of trading agreements that are being signed here and there each year.
Though it has undergone through many ups and downs, the backbone of the modern commerce still relies on the efficiency of the shipping companies in terms of delivering their goods at the right place and at the right time.
This 2017, the shipping industry is about to face again a year full of challenges, but despite that, we can expect that the overall industry will manage to survive like it did in the last years.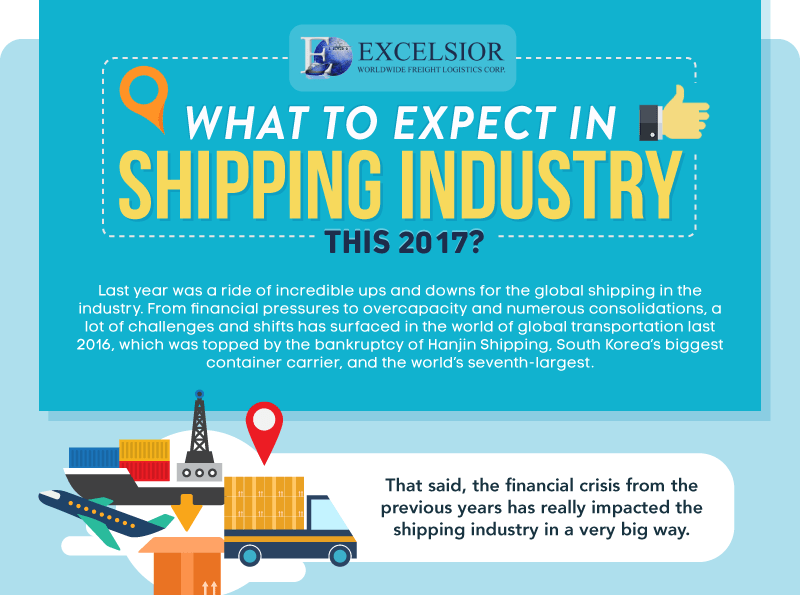 In summary, here are the key takeaways from the infographic below which reveals the top predictions on the shipping industry in 2017:
Carrier Consolidations. We've seen a lot of shipping alliances that was formed last 2016, and we can expect to see more this year.
Over Capacity and Vessel Independent carriers will have a rough time consolidating freights as overcapacity continues to plague the shipping industry.
Imbalances in Supply and The imbalance in supply and demand will continue to affect the freight rates in the first quarter of the year.
Fluctuating Freight Rates. From Q4 to late Q1 of 2017, freight rates will continue to rise, due to the huge amount of cargos that have to be transported before the Chinese New Year.
The increase in Bunker Rates. As oil regulations from oil-producing countries become stiffer, it is expected that bunker prices will also increase as well this year.
Want to find out more about shipping and transport?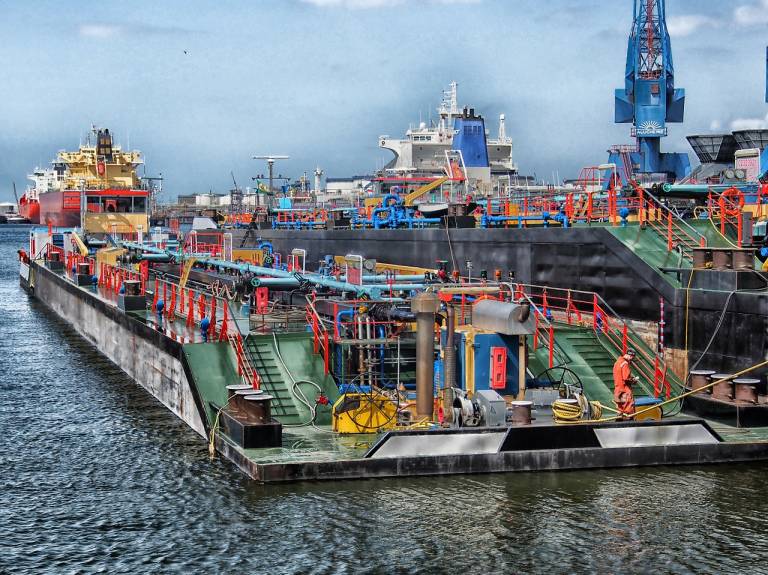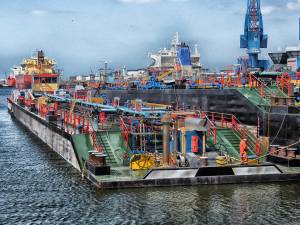 View our Shipping and Logistics Guide