In our eyes, Africa sees just as many opportunities as challenges.
Africa has started on a process of economic transformation over the past decade. This has led to sustained growth, but political instability, economic challenges, poverty and hunger hinders this. That said, the entrepreneurial ecosystem, young workforce, potential high investment yields and continued investment from neighbouring markets (China, India and Singapore) remain strong.
We've identified and interviewed who we believe are the top few CEOs disrupting trade and finance, through cybersecurity and payment fintechs, right through to agri and commodity companies, all ancillary services facilitating trade.
YYTZ Agro-Processing
We spoke to Fahad Awadh, who is revolutionising cashew processing in Tanzania
YYTZ Agro-Processing
Fahad Awadh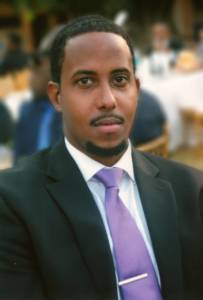 YYTZ Agro-Processing is a cashew processing company based in Tanzania. YYTZ Agro has been working with rural cashew farmers in the Mtwara and Singida region to help them add value to their own crop and earn more income.
YYTZ's flagship facility is located in Zanzibar, with a processing capacity of 2,500MT per annum. YYTZ recently won $500,000 from AGRA's Africa Enterprise Challenge Fund competition. They are building a Cashew Farmer Processing Centre in Mtwara. The facility will have modern equipment and adequate storage facilities for farmers to use. Farmers are assured of a market, as YYTZ are the sole off-takers. The semi-processed cashews are purchased at a higher price; they are sent to Zanzibar for finishing before export to European markets. They provide GAP, food safety training in addition to financial literacy and business skills training for their farmer groups. By integrating them in the cashew value chain, the farmers will be able to earn more from their crop. By empowering farmers YYTZ can help alleviate poverty in rural Tanzania.
YYTZ is focused on building an inclusive cashew nut value chain in Africa; focusing on sustainability and traceability.
What was your inspiration to start your company?
I am a young Tanzanian entrepreneur. Growing up in Toronto, Canada, it was always a dream of mine to come back Tanzania and set up a business. After a visit to Tanzania in late 2012, I decided that I would explore opportunities in processing and value-addition. Tanzania is a very resource rich country, but like many in Africa it lacks local value addition.
I looked at Tanzania's top traditional exports and learned that Tanzania is the fourth largest producer of cashew nuts in the world. Yet we are exporting 90% of our crop raw in-the-shell. Further more our crop is being processed in other countries and then re-exported to the developed markets. I saw this as an opportunity. I spent a lot of time travelling around rural Tanzania; meeting with farmers to understand the cashew sector. I practice a principle I learned from The Toyota Motor Corporation called genchi genbutsu; this means going to the source and seeing for your self. This thorough research helped me make informed decisions about our business. After the extensive research into the cashew nut sector, I concluded there was a real need for processing and value addition.
At the same time I learned that rural cashew farmers were not getting their fair share of the value from their cashews. I decided that I was going to focus on building an inclusive value chain; process cashews in Tanzania and integrate farmers into this value chain. I wanted to increase the income of my farmers by bringing them into the value chain and paying them more. The more value I can create in Tanzania, the more value I can pass on to the farmer. My goal is to transform the lives of rural farmers through an inclusive cashew nut value chain.
What's the biggest achievement your company has had to date?
We have a farmer program in Singida region, one of the poorest regions in Tanzania. We are empowering rural smallholder farmers to start growing cashews. We provide them with training on Good Agricultural Practices, agronomy advice and all the tools to ensure that they are successful. We have taken a group of farmers for training at the Agricultural Research Institute. There they learned about cashew production, establishing a nursery, planting seedlings and disease control and prevention. By teaching these farmers how to fish, rather than giving them fish, we have supported them to establish a cashew nursery in their village. The Cashewnut Board of Tanzania provided us with the best hybrid seeds. The government then buys the seedlings from the farmers; so they have now created their own business. This season through this nursery we will distribute 67,000 seedlings to farmers in this area.
Once the farmers begin harvesting we will build our second Cashew Farmer Processing Centre in this area. Farmers will have access to storage units and will be able to use semi-automatic shelling machines to add value to their own crop. We then purchase the semi-processed cashews from them at a higher price. We are helping farmers to participate in the value addition and as a result earn more income.
To join our program we ask farmers to fill-in a registration form, where we also ask for feedback from farmers. Some of the feedback we get from farmers is they want to join the program because they feel they will be able to begin growing cashews and improve their lives and those of their children.
This is why we are in business. The why for us starts with the smallholder farmer. We are building a cashew value chain that includes smallholder farmers. Our goal is to uplift the lives of farmers through an inclusive cashew nut value chain. It is our goal to export a finished product that offers traceability to consumers and provides value to rural farmers. I want you to visit Singida region in 4-5 years and see a transformational change in the livelihood of the rural farmers in this area.
What industries and companies are you a threat to?
We are going to disrupt the way cashews are processed in Africa. We are interested in creating value and ensuring that value not only stays in Africa, but is also passed on to the farmer. This is paramount. We want to provide as much value to the farmer as possible. I think of the farmer as my customer, just as important, if not more important than my customers in Europe.
What's the next big thing in your company?
With the current global nature of the cashew industry, there is more and more demand for traceability. Africa produces 60% of global cashew production, 90% is exported raw-in-shell to Vietnam and India for processing. Once it is processed, it is re-exported to the U.S. (largest importer of cashews) and Europe. The ability to provide traceability back to the farm is very difficult. By building an inclusive value chain in Africa, we are able to provide in-depth traceability to our discerning customers. This is becoming more important as consumers are demanding to know about the origin and sustainability of their food.
Entersekt
Schalk Note is revolutionising digital certificate technology at Entersekt
Entersekt
Schalk Note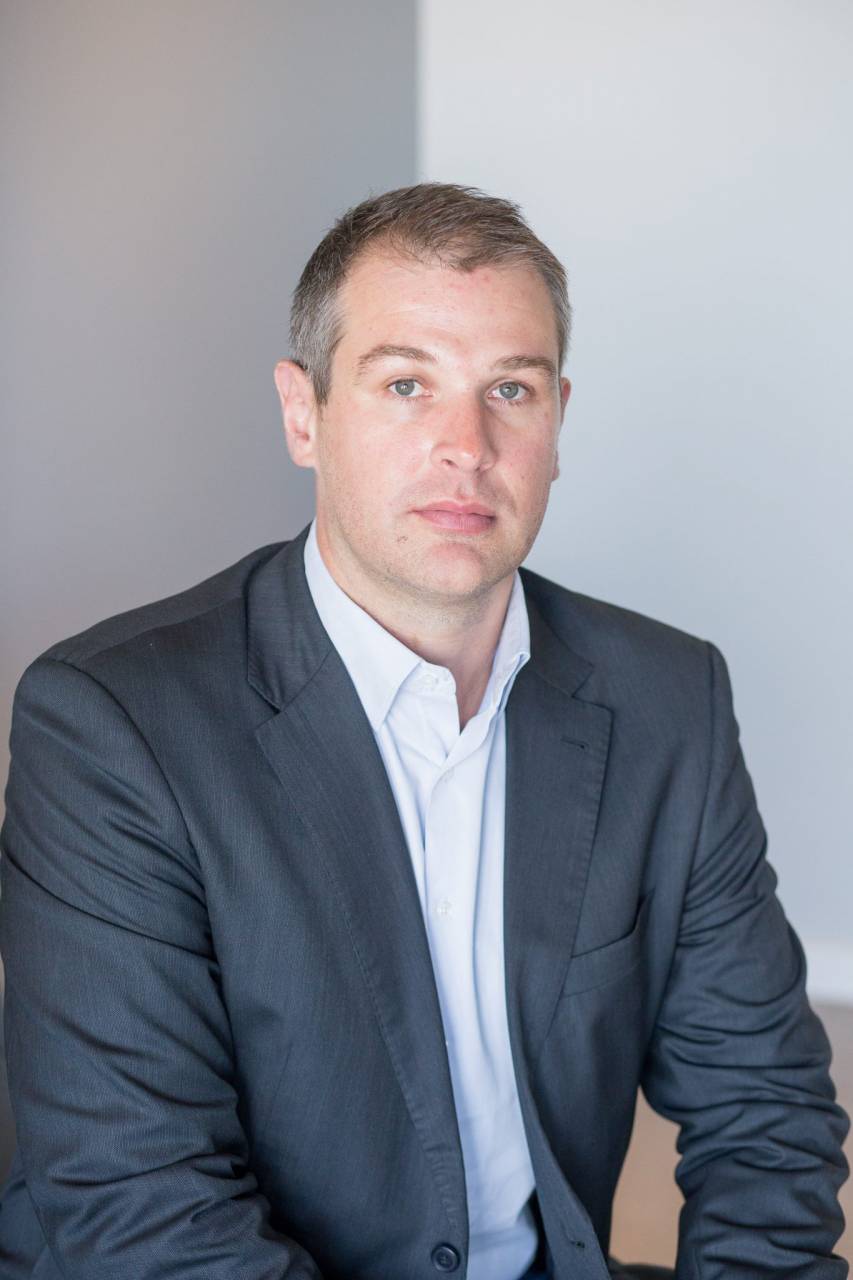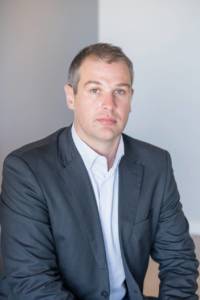 Entersekt is an innovator in push-based authentication and app security. The company's one-of-a-kind approach harnesses the power of digital certificate technology with the convenience of mobile phones to provide financial services companies and their customers with full protection from online fraud. Built on open technologies for high availability, scalability, and simple integration, Entersekt's patented security products protect millions of devices and transactions daily, while complying with the world's most stringent regulatory guidelines. Enterprises across the globe look to Entersekt to strengthen the bond of trust they share with their customers, and to build on those relationships by introducing compelling, user-friendly new mobile and online services. For more information, visit www.entersekt.com.
What was your inspiration to start your company?
Entersekt was started because we identified a specific opportunity: the world was going mobile (this was 2008 – now it is very obvious!), and existing solutions protecting remote (including internet) banking such as OTP's simply were not up to the task.
Fresh thinking around the problem was required and we solved the problem with a completely novel idea.
What's the biggest achievement your company has had to date?
Entersekt came up with something (and our global patents reaching back to 2008 back up this claim) that is now becoming the industry standard Globally.
What industries and companies are you a threat to?
We are a threat to traditional players that struggle to innovate and have been doing the same thing for years and years. Our DNA is to see the world differently – to understand not only the problem but how it will evolve over time and solve for that. We supply a future proof solution and platform to our customers and the incumbents struggle to compete with that.
What's the next big thing in your company?
We have a new product that we will be launching at Seamless that in our view will again (just like our authentication product did) transform the industry – this time around mobile and remote payments. We have come up with a solution, leveraging the security that our Transakt product brings, that bridges the gap between mobile and traditional payment infrastructure and the reception from early adopters has been phenomenal
IntelliCred
Shana Kay of IntelliCred is revolutionising cybersecurity through anti-fraud and brand protection
IntelliCred
Shana Kay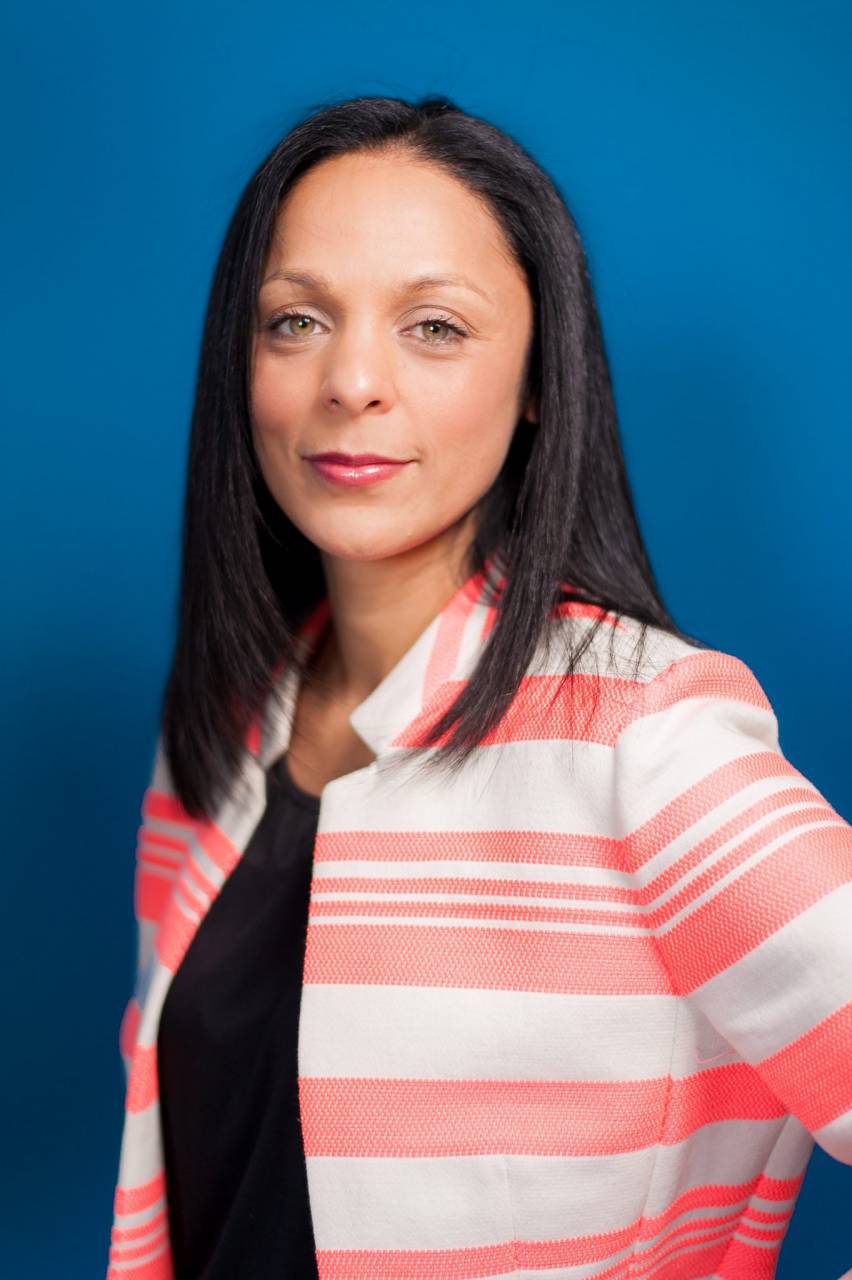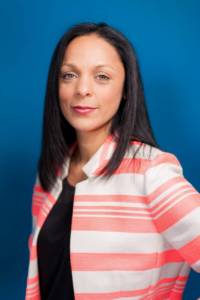 IntelliCred is the leading provider of Online Brand Protection and Anti-Fraud products, and is continuously developing tools to create a safer and secure cyberspace.
What was your inspiration to start your company?
In 2009, we saw the trend of companies moving to the online space.
Anyone and everyone was starting to develop websites and with that, everyone claiming to be associated to big brands and claim expertise in certain fields which they may or not be.
We saw the need to identify a credible website from an untrusted website and the Infointeg Trust Seal was borne.
The company (still called Infointeg (PTY) Ltd) then started developing a range of verification and brand protection tools in 2013 and started trading as IntelliCred to better reflect its new offering.
What's the biggest achievement your company has had to date?
We've had multiple investments into the company, but the biggest achievement is currently underway. We are doing a proof of concept with a massive Swiss company and this is a one-of-a-kind opportunity that will lead to so much more visibility on a global scale.
What industries and companies are you a threat to?
I don't see us as a threat, but a synergistic company offering additional value-added products to existing services or missing aspects of what companies in Security and Brand Protection currently offer.
What's the next big thing in your company?
Keeping to our company theme of "proving you are who you say you are" whether online, or print, voice and video is the next big trend and AI of course. Seeing how we can integrate these technologies into what we currently offer and develop products around these will be our focus.
BitPesa
BitPesa's CEO Elizabeth Rossiello is helping boost Africa's payment ecosystem
BitPesa
Elizabeth Rossiello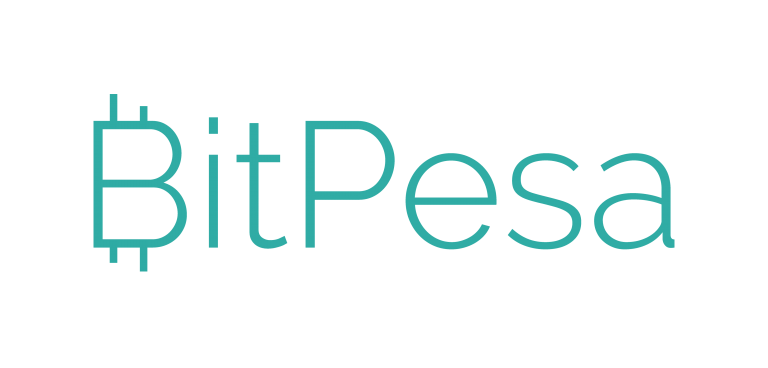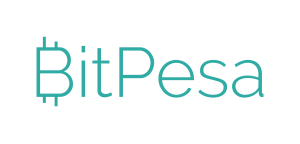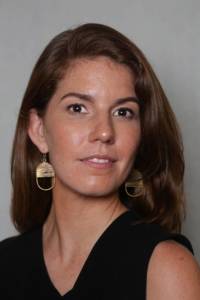 BitPesa is a digital foreign exchange and payment platform that leverages blockchain settlement to significantly lower the cost and increase the speed of business payments to and from sub-Saharan Africa. BitPesa is a market-maker in every major African currency and opens corridors for business payments and trade between Africa and the rest of the world. Founded in 2013, BitPesa was the first blockchain company to be licensed by the UK's Financial Conduct Authority and follows stringent KYC practices.
BitPesa services African businesses and multinationals paying suppliers as far as China and UAE, as well as African cryptocurrency traders. Our API also enables international remittance companies to send white-label payments to dozens of bank networks and mobile money operators across Nigeria, Kenya, Uganda, Tanzania, Senegal, and the DRC.
Launched in Nairobi, BitPesa now has offices in Lagos, London, Luxembourg, and Dakar. For more information about BitPesa, visit our website, Twitter, or Facebook.
What was your inspiration to start your company?
After working as a rating analyst with some of the biggest microfinance institutions across sub-Saharan Africa, as well as with investors in the space such as Grameen Foundation, Gates Foundation and the Acumen Fund, I saw the difficulties small financial institutions faced finding liquidity in local African currencies. I repeatedly saw funds and institutions have to exit the market because of FX loss or lack of local currency infrastructure.
It seemed like such an obvious problem that someone had to be solving it. I was also working with regulators and policymakers on legislation for financial innovations, but that wasn't enough for me– I knew that I had to do something out of the box and urgently. In 2013, cryptocurrency had just started taking off and I knew that it was the right tech solution for this problem.
What's the biggest achievement your company has had to date?
We have had such an eventful 5 years, so it's really hard to pinpoint one singular biggest achievement. However, one of things we are most proud of is becoming a market maker for African currencies and really encouraging intra- and inter- Africa business. Our vision is simple: a more financially and commercially connected Africa. In order to keep up with and support Africa's accelerating development, we cannot rely on just traditional infrastructure– instead we must create hybrid financial infrastructure that is equally accessible and efficient. Africa is playing an increasingly pivotal role in the global economy and BitPesa seeks to empower businesses and entire markets at a level of macroeconomic engagement.
What industries and companies are you a threat to?
As with any innovative technology, there are always early adopters and skeptics. All disruption comes with naysayers, and in our industry we find that the loudest are the ones that are most threatened.
We are a complementary platform that can add value to traditional players like banks, telcos and corporates. We want to work with these institutions to show them how to incorporate blockchain technology and connect more easily with smaller companies or global entrants.
We are trying to push forward a new technology in business, as well as new business models, which are underlying structures and tools that in fact these traditional companies can in fact integrate, rather than seeing it as a threat. Gradually with the right information and forms of collaboration, we feel these companies will realize that when the tide rises, all the boats rise, and it creates value for everyone in the chain.
What's the next big thing in your company?
We are expanding our footprint to move North and South across Africa and then towards the Middle East. We are actively working with banking partners and corporates that want to offer better services to their clients, and reach more customers in new segments. We are planning to build even more innovative financial products that have been created intentionally for frontier markets.