Estimated reading time: 7 minutes
Following the EBRD 2023 Annual Meeting and Business Forum in Samarkand, Uzbekistan, TFG's Brian Canup (BC) spoke with Nino Masurashvili (NM), Deputy CEO, Chief Risk Officer, TBC Bank Georgia, who was recognised with the EBRD Sustainability Silver Award.
This is the second of a two-part interviewing the implementation of green initiatives at TBC Bank Georgia, focusing on impacts and outcomes, which led to the EBRD Sustainability Silver Award 2023. Read part one of the interview here.
BC: Have there been any struggles in the implementation of green initiatives into your bank, and overall community?
NM: Customer awareness and expertise are challenging since awareness of businesses and society about climate-related risks and opportunities is very low. This influences the readiness to engage actively in the transformation process to a low-carbon economy. Additionally, as a developing economy, short-term objectives often are more prioritised. We need to create a good base for research, and cross-sectoral analysis, including finance specialists, scientists and government institutions.
Data: Challenges currently exist concerning the availability of granular and comparable data and the development of metrics that adequately translate climate outcomes into financial impacts. To some extent, these challenges reflect a lack of underlying data, for instance on the exposures of different sectors to climate risks.
Affordable funding to finance mitigation and adaptation measures for different (vulnerable or relevant) sectors in Georgia are needed for the agriculture, transport, buildings, construction, energy sector.
BC: What measurable impacts or outcomes have resulted from TBC Bank Georgia's sustainability initiatives, and how do you track and report on the progress?
NM: In 2021, we published our first TCFD report and committed to making visible progress every year. In 2022, we advanced on climate stress scenarios and conducted the first climate stress testing exercise in Georgia. We have a dedicated team who is responsible for fostering the process, creating knowledge and engaging with partner organisations on additional technical and educational support.
We incorporated climate-related initiatives and aspirations in our ESG Strategy which follows a strategic road map, reflecting milestones of our sustainability journey for the following years up to 2030.
In 2022, the Group aligned loan portfolio growth planning with risks and opportunities in different sectors and defined relevant products on a sectoral level, thus supporting sustainable portfolio growth and the transition to a lower-emission economy in Georgia. In order to identify products relevant for various economic sectors, separate meetings and analyses were conducted with representatives of the various business lines and the potential for greening a sector was assessed.
As of the end of 2022, the sustainable loan portfolio of TBC Bank (GEL 782 mln) includes exposures with different purposes, such as, energy-efficiency loans, electric car loans, renewable energy financing for solar panels and hydropower plants.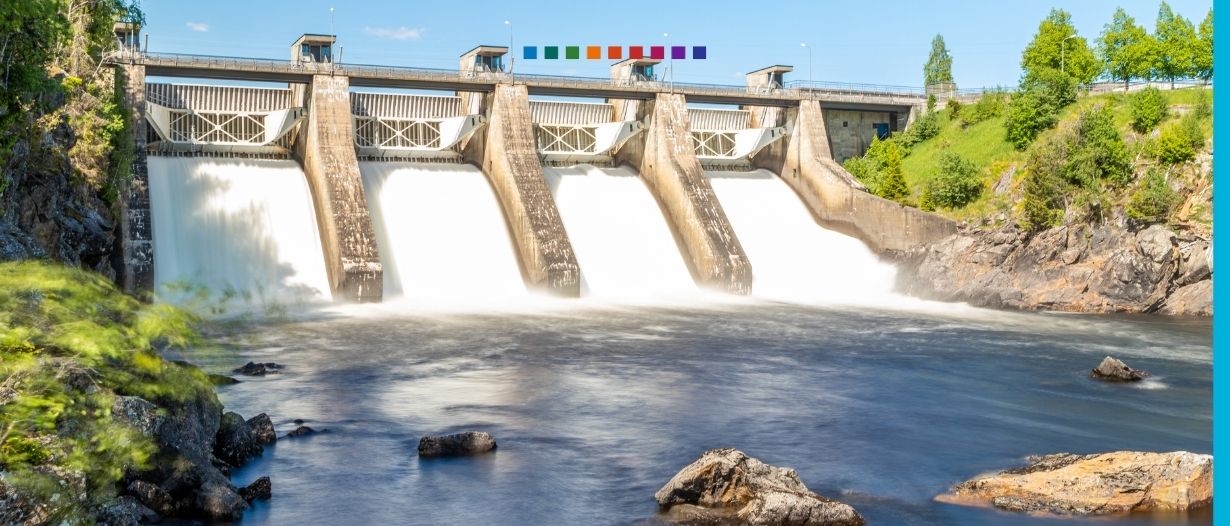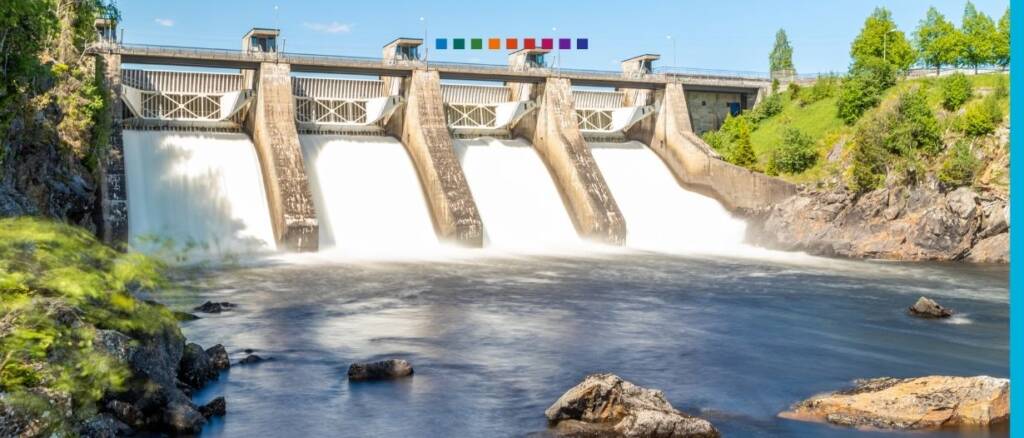 In this process, we closely cooperate with our partner IFIs, e.g. EBRD. Recently, TBC committed to developing a comprehensive transition plan in the near future. TBC is the first bank in the region with this commitment.
However, there are a number of challenges. TBC's objectives are to act responsibly and manage the climate-related, environmental and social risks associated with our operations, increase the resilience of customers, employees, businesses and society towards climate change risks, and support them in pursuing climate-related opportunities.
In 2019, we started to respond to stakeholders' demand for more information and published a GRI-referenced sustainability report. Our GRI-reference sustainability report is a full-scale report covering the areas where TBC has an impact: good governance, employee diversity and equal opportunities, environmental footprint, climate change etc.
First of all, the disclosure is proof of our commitment. It shows the company's efforts to pursue its aspirations and goals. Furthermore, it creates trust in interested parties. And finally, the disclosure is a symbol of the responsibility towards all stakeholders: customers, employees, investors, partners, environment and society as a whole.
BC: Looking ahead, what future plans or goals does TBC Bank Georgia have in terms of sustainability and how do you want to build off the momentum that led to receiving the EBRD Sustainability Silver Award?
NM: This year, we are going to accomplish some challenging tasks. Two examples are: to measure the Group's direct performance in relation to the Paris Agreement targets for GHG emissions reductions and to calculate our financed emissions.
For companies in the European Union, UK and other developed countries, this has already been done. However, for Georgia, this will be a new challenge. We need to develop and validate a methodology, data, and approach, and can consider using internationally established frameworks, such as the Partnership for Carbon Accounting Financials (PCAF).
Various initiatives and programmes to support the targets set by the ESG Strategy:
Sustainable financing I Sustainable loan portfolio growth KPIs – In 2021, ESG KPIs were linked to senior management remuneration over the medium term to reflect our mid-term strategy. In 2022, we continued to incorporate ESG-related KPIs for bank-level positions and established sustainable loan portfolio growth targets for business segments – retail, MSME and corporate: the target for green and social loans for 2023 has been set at a total volume of GEL 1 billion.
ESG awareness I ESG Academy – Our expertise is essential in driving the transition, providing relevant solutions to the economic actors and increasing knowledge about climate-related and ESG matters. In 2023, we are taking a more structured approach and launching an ESG Academy with an extended scope for both our employees and customers. The academy will cover various topics, including green and social financing, financial inclusion, regulatory requirements, diversity and affirmative approaches, and sustainable business models and practices.
The first training programme, 'Green mind-set and green financing' will include extensive training over two days for 900 employees and a one-day training for 300 retail, MSME and corporate customers. The programme will be supported by partner IFIs – the Green for Growth Fund (GGF) and the European Fund for Southeast Europe (EFSE) and will run for 22 months.
Paris alignment I Science-based targets – In 2022, we built internal capacity on relevant GHG emissions calculation methodologies and approaches. This was achieved via training and the use of external consultancies. As the next step, we are committed to measuring our performance in line with internationally-established standards and aligning with science-based targets.
ESG awareness among employees and customers – In 2022, 98% of TBC Bank employees participated in ESG-related training. In 2023, we aim to develop a framework for measuring ESG awareness among employees in order to track the results regularly and identify areas for further improvement. Furthermore, we will establish an approach for customer engagement on ESG topics.
Talent programmes for Information and Communication Technologies (ICT) – As technology is key to TBC, ICT is a priority area. In 2023, we will commence a new ICT programme, consisting of eight new training courses in programming, information security and other technologies. Our diversity targets focus on the empowerment of women, girls, and talented young people from the regions and rural areas as well as on age-diverse recruitment. Under the industry-led skills programme co-funded by USAID, around 750 people from a diverse range of backgrounds, ages and genders are expected to participate in the programme over the next 24 months. A number of the graduates will be employed by TBC and TBC's partner companies.
ESG Strategies in significant subsidiaries – In 2023, we will have several priorities: establishment of ESG-related governance structures, implementation of ESG-related policies and training framework, development of regular reporting, as well as internal capacity building in our subsidiaries.
TBC Group's ambition is to be the leading supporter of ESG principles in Georgia and the wider region. We aspire to make our direct environmental impact net zero by 2025 and develop a plan to drive our indirect impact through financing to net zero.
Our ESG Strategy is guided by a strategic road map that outlines the key milestones for our sustainability journey through 2030. Our commitment lies in reaching an advanced level of compliance with TCFD requirements and integrating the local Green and Social Taxonomies set by the National Bank of Georgia.
And last, but not least, it is important to be transparent about work done, challenges in the process, limitations of approaches and future action plans. It is important to show that this is a consistent journey and not a completed project.