A
ugust 22, 2019 (Johannesburg / London) – The Marco Polo Network and Standard Bank Group announced today that Standard Bank has joined the Marco Polo Network, the largest and fastest growing trade finance network focused on bringing unprecedented efficiencies to trade financing.
Powered by the distributed platform from TradeIX and R3's Corda blockchain technology, the Marco Polo Network provides a more rapid and secure way to access working capital and efficient solution to provide trade finance. It brings to the market an integrated solution to overcome critical trade finance challenges including lack of connectivity, time-consuming processes and high onboarding costs.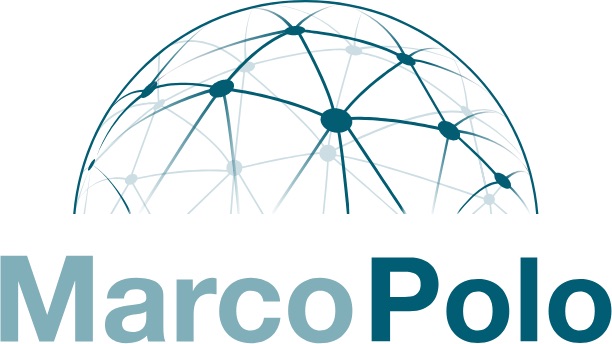 Standard Bank will participate in the development of this major trade finance undertaking alongside leading financial institutions such as BNP Paribas, Commerzbank, ING, LBBW, Anglo-Gulf Trade Bank, Standard Chartered Bank, Natixis, Bangkok Bank, SMBC, Danske Bank, NatWest, DNB, OP Financial Group, Alfa Bank, Bayern LB, Helaba, S-Servicepartner, RBI, and Bradesco.
"Standard Bank is constantly looking for ways to provide best-in-class trade finance products to our customers to help them grow their business and achieve their potential," said Kevin Holmes, Head, Trade, Product Management at Standard Bank. "Joining the Marco Polo Network and leveraging the best technology and practices in the sector, allows us to actively participate in building the future of trade financing."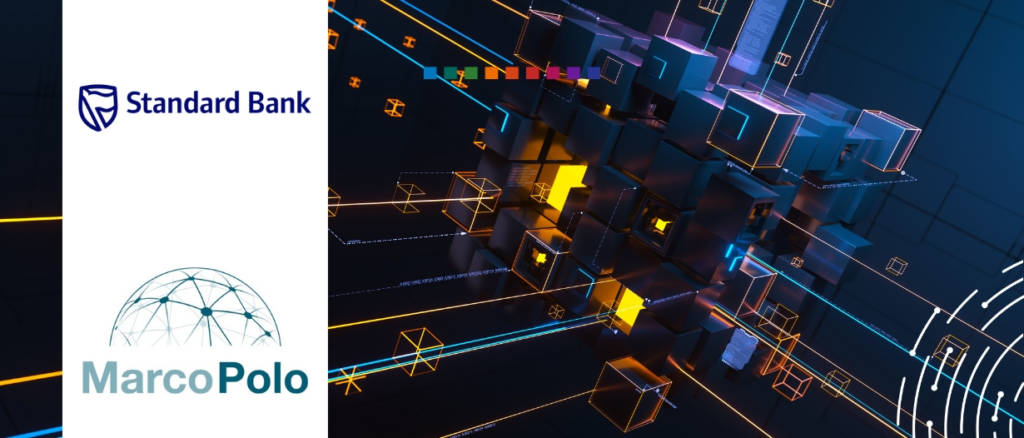 R3's distributed ledger technology enables all parties to share information across the network securely and in real time. The Marco Polo Network also leverages Application Program Interface (APIs) and offers Enterprise Resource Planning (ERP) embedded working capital and trade finance applications to significantly streamline communication and integration with existing systems.
"Corda distributed ledger technology guarantees traceability, consensus between parties, and the immutability of shared records. It is the most-suited platform for the banking community to truly enhance their trade finance products. We're very pleased to welcome Intesa Sanpaolo and pursue the development of the Marco Polo Network which will significantly increase transparency and efficiency in trade finance and ultimately, allow businesses to optimize their working capital." said David E. Rutter, CEO of R3.
About Standard Bank Group
"The Marco Polo Network's goal is to build the optimum trade finance environment that addresses critical market challenges, offers improved user experiences and constantly evolves to meet customer's needs", said Daniel Cotti, Chief Network Officer of the Marco Polo Network. "Close collaboration between leading international financial institutions, their clients and business partners is critical to success. Welcoming Standard Bank as a new member of our fast-growing network is another key step to deliver on our mission."
Standard Bank Group is the largest African bank by assets with a unique footprint across 20 African countries. Headquartered in Johannesburg, South Africa, we are listed on the Johannesburg Stock Exchange, with share code SBK, and the Namibian Stock Exchange, share code SNB.
Standard Bank has a 156-year history in South Africa and started building a franchise outside southern Africa in the early 1990s.
Our strategic position, which enables us to connect Africa to other select emerging markets as well as pools of capital in developed markets, and our balanced portfolio of businesses, provide significant opportunities for growth.
The group has more than 53 000 employees, approximately 1 200 branches and over 9 000 ATMs on the African continent, which enable it to deliver a complete range of services across personal and business banking, corporate and investment banking and wealth management.
Headline earnings for 2018 were R27.9 billion (about USD2.1 billion) and total assets were R2.1 trillion (about USD148 billion). Standard Bank's market capitalisation at 31 December 2018 was R289 billion (USD20 billion).
The group's largest shareholder is the Industrial and Commercial Bank of China (ICBC), the world's largest bank, with a 20,1% shareholding. In addition, Standard Bank Group and ICBC share a strategic partnership that facilitates trade and deal flow between Africa, China and select emerging markets.