New York. TFG announce a Tradecast with Bank of America, covering the impact of the pandemic on international trade and trade finance, as well as a future-looking view on supply chains.
The live tradecast will take place at Sibos virtually, featuring Geoff Brady, Head of Global Trade & Supply Chain Finance, Bank of America, Madhav Goparaju, Head of Digital Transformation – Trade and Supply Chain Finance, Bank of America and Chris Doroszczyk, Head of Strategy & Business Development – Cloud, IBM. The tradecast will be streamed via LinkedIn live, Facebook and YouTube live on the 13th October 2021 at 9am EST.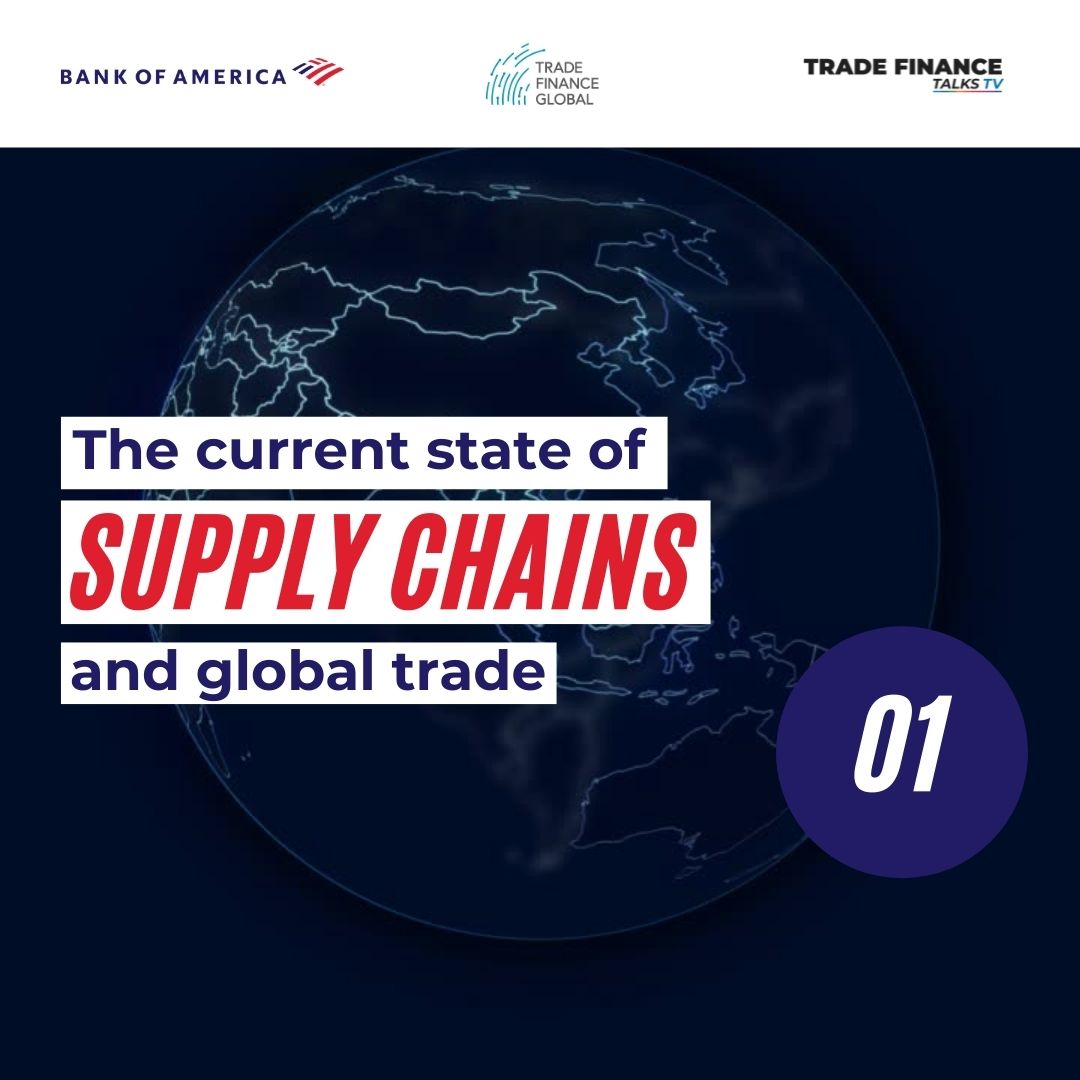 Moderated by TFG's Editor, Deepesh Patel, the tradecast will be streamed live during virtual Sibos, on LinkedIn, YouTube and Facebook.
View the trailer here